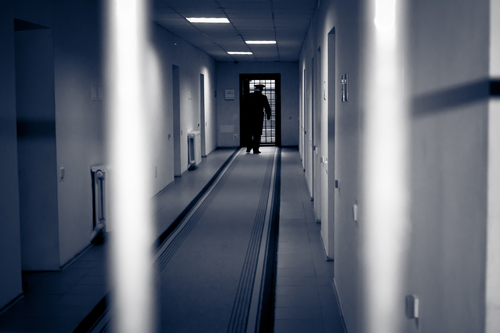 The Netherlands' two high security prisons in Vught and Rotterdam are overflowing with terrorist and jihadi suspects and the number of cells is being expanded in secret, the
AD
says on Monday.
Vught and Rotterdam are the only Dutch prisons with special high security terrorist units. The justice ministry is refusing to comment on the expansion plans apart from confirming more cells are being build, the paper says.
Vught had six special cells for terrorists and Rotterdam had seven, the paper notes.
Building work
Lawyer André Seebreghts, who has several clients in Vught, has confirmed that prisoners have been moved while building work is carried out.
The terrorist units in the Netherlands have been widely criticised for their tough regime. Prisoners are held largely in solitary confinement, spend most of their time in their cells and undergo full body searches after every visit and when they go to court.
The Dutch policy of keeping terrorist suspects together has also been criticised for potentially leading to increased radicalisation.
One prisoner told a Leiden University researcher: 'People think up new ideologies. Put them altogether and they talk about nothing but religion.'