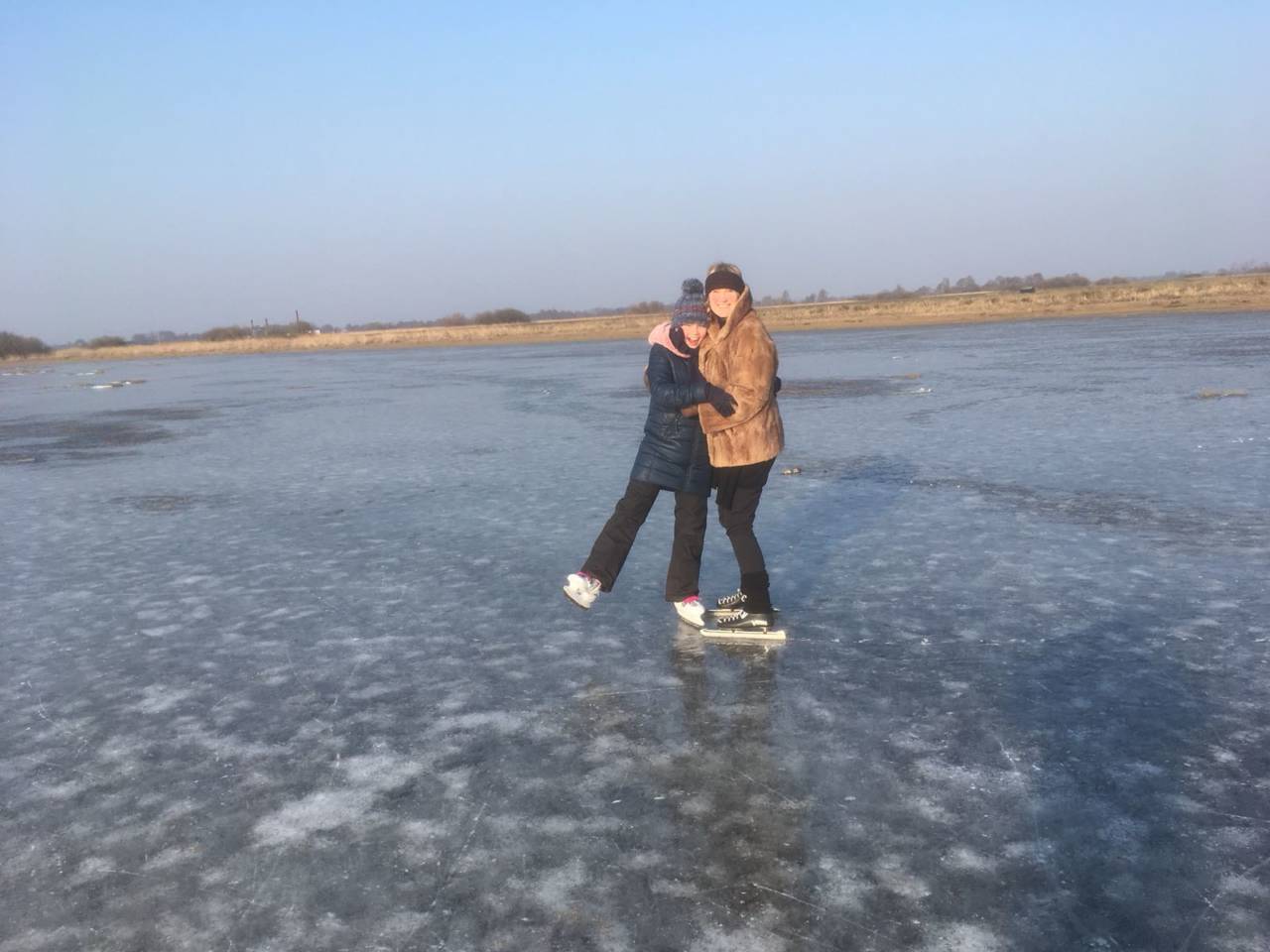 Helena van Heel is a Swedish mezzo soprano who moved to the Netherlands 25 years ago. She lives in Amsterdam Noord with her Dutch husband and daughter, recommends you visit the 11 Fountain tour in Friesland and sneaks off to Ikea when she gets homesick.
How did you end up in the Netherlands?
I met a Dutchman in Stockholm, he was playing in an orchestra and it was love at first sight. The first time I had visited him I did an audition for Netherlands Chamber Choir – it just happened to be that week – and they said I could have a job – if I moved to Holland. I decided to finally make the move after a year. So the move was a combination of work and love. Actually, the love only lasted six months – we were very different. Anyway I had a job of course with the choir and then I met another man, who is now my husband. He is the reason I stayed.

How do you describe yourself – an expat, lovepat, immigrant, international?
I think I say I am Swedish. That never goes away. I am considering getting get Dutch nationality, if I can keep my Swedish passport because it is really frustrating when it comes to voting. But I want to keep my Swedish nationality. I am very yellow and blue in that way.
How long do you plan to stay?
So far so good. There have been a lot of times when I thought I would move to London or back to Sweden because it took me a long time to settle here. But now, at this moment, I have a daughter and I am quite happy here. I don't have any serious plans to go. My dream is to buy a nice Swedish summer house and go there often. That would be lovely.
Do you speak Dutch and how did you learn?
I had this job with the choir and as a singer you have to know your languages, or at least how to pronounce them. They made it very clear to me that if I wanted a job, I had to work on my Dutch. Every day they helped me. It was an international group so English, sometimes German, even French were the working languages. But their help with Dutch pushed me over the threshold.
What's your favourite Dutch food and why?
In this season, I like to eat stamppot with zuurkool and smoked sausage. There are such great variations on stamppot, with curly kale for example.
How Dutch have you become and why?
I guess if I compare myself to the young woman who came here 25 years ago I was shy and timid and now I have learned to be direct and to say what I think. If that is Dutch, then that is how I have become.
I remember when I was with the choir, we had a meeting with the whole group and the director told us we were going to talk about a certain matter. She went round the group and when she came to me I was quiet. I did not know what to say. She looked at me and she said: 'Helena, we would really appreciate it if you would tell us what you think, right now. This is your chance to have your say.'
And I realised at that moment that no-one had ever said anything to me like that in Sweden. In Sweden people are more reticent. Swedes are not afraid not to say anything. Dutch people don't like those silences but in Sweden we can live with them.
I also took my Dutch husbands name which is not very emancipated and people often ask me about it. But when I used to say my name was Helena Wiklund people would immediately say 'oh that sounds Swedish' and we would end up having a conversation about Volvo, Saab and Ikea. Of course, I like people being interested but every day it gets too much. It's also a practical thing. As a family we all have the same name.
Which three Dutch people (dead or alive) would you most like to meet?
The garden architect Piet Oudolf. He's in his 70s now and he has made gardens all over the world – including Ground Zero in New York. I met him briefly when I sang at an event he organised years ago. I would like to meet him again to talk, not just to sing for him.
I plan to read more of the writer Hella Haasse and I would like to meet her as well.
And I would like to have met my husband's grandmother. She lived in a big house in Amersfoort and during World War II they hid 15 mainly Jews in the top of the house. I have heard so many stories about her and it is such a shame I never met her.
The Germans had confiscated one room at the bottom of their house as an office but the people upstairs were never discovered. You have make sacrifices to live like that. One of the girls, a Jewish girl from Germany was a good friend of my husband's mother and she ended up living in the north of Sweden.
What's your top tourist tip?
Actually this is also a tip for myself because I have not done it all yet either. I would like to do the 11 Fountain tour which a friend of mine developed for the Leeuwarden Culture City of Europe event. You have the Elfstentocht on ice, and goodness knows if we will ever have another one. But she asked artists from all over the world to design a fountain for each of the 11 Frisian cities instead. The cities are real jewels, we never visit them and we all should.
Tell us something surprising you've found out about the Netherlands
There are so many things that surprised me, both positive and negative. When I came here 25 years ago I was so surprised that people left their car motors running for more than one minute when they were not driving. In Sweden you are not allowed to do that.
I thought it so strange that in this small country, no one seemed to care. Of course there are people who are busy with environmental issues, but many people don't seem to be bothered. And switching off your engine – that is something we could introduce now.
If you had just 24 hours left in the Netherlands, what would you do?
I would gather all my friends together and hopefully spend it in our garden on nice summer evening and enjoy the togetherness. I would go to as many museums as I possibly can and I would go to Hema. When I get a little bit homesick or when I long for Swedishness, I actually take the car to Ikea. I think if I moved to Sweden I would be homesick for Holland and it would be one of the things I would miss.
Helena van Heel is performing several candle-lit Christmas concerts this month. On December 16 is launch of her CD of traditional Christmas music 'Ave maris stella' in Amsterdam.
Helena van Heel was talking to Robin Pascoe
Thank you for donating to DutchNews.nl
The DutchNews.nl team would like to thank all the generous readers who have made a donation in recent weeks. Your financial support has helped us to expand our coverage of the coronavirus crisis into the evenings and weekends and make sure you are kept up to date with the latest developments.
DutchNews.nl has been free for 14 years, but without the financial backing of our readers, we would not be able to provide you with fair and accurate news and features about all things Dutch. Your contributions make this possible.
If you have not yet made a donation, but would like to,
you can do so via Ideal, credit card or Paypal.