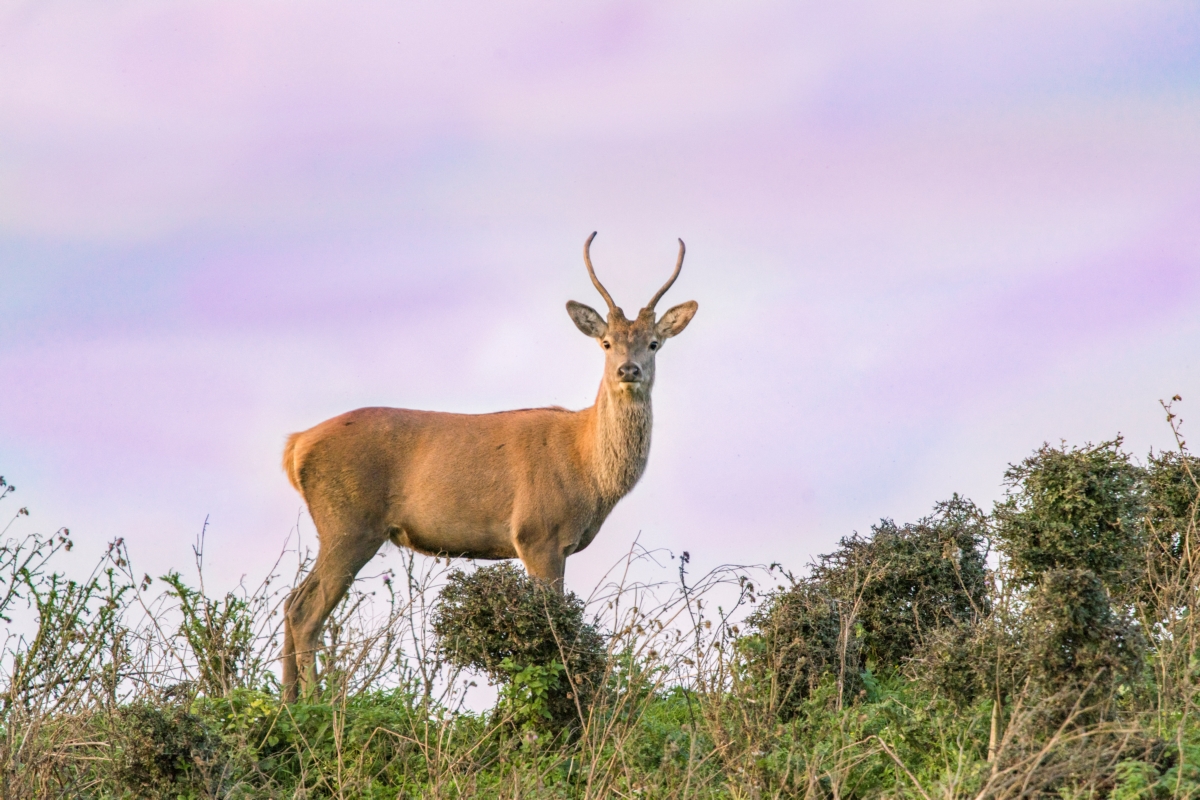 The first national parks in the Netherlands were established in the 1930s and they now cover over 130,000 hectares nationwide. Esther O'Toole takes you on a tour through seven of the Netherlands' natural treasure troves.
If you have been led to believe that the natural landscapes of the Netherlands are flat, grey, largely rainy and agricultural then you have been mistaken. There are hills, dunes, forests and a beautiful coastline to explore; where you may encounter, wildlife as diverse as wild boar, beavers, seals, birds of prey and even… flamingos
Most National Parks in Holland are now looked after by the Dutch forestry commission (Staatsbosbeheer) and their regional partners. As well as preserving the integrity of each area's unique character and maintaining a healthy environment for indigenous species, they also operate a great outreach programme, such as guided night-time walks with the forester.
You can even stay on or very close to many of the 20 parks across the country. Choose from 22 small-scale nature campsites (with just the basic facilities like toilets, showers, bins and a fire hut) and associated B&Bs or small holiday homes.
Best of all are the 'pole sites' – designated areas within which 'wild' camping is still allowed for adventurous and environmentally minded folks. Find them by GPS.
1 Utrechtse Heuvelrug (Utrecht)
A high point in the middle of the country, this naturally undulating landscape gets its name from the glacial ridge at its centre. The hills range from the Gooimeer near Huizen down to the Grebbeberg by Rhenen. Founded in 2003 and extended in 2013, the park now covers 10,000 hectares of dunes, heath, forests, grasslands and floodplains.
Loved by hikers and bikers for obvious reasons; but you can also join the forester to look for rare butterflies, learn about the edible plants of the area, or take an evening walk to spot one of the 100 bird species resident here – the rare, night-swallow.
2 Alde Feanen (Friesland)
One of the youngest National Parks, Alde Feanen in Friesland is also a Natura 2000 European Special Area of Conservation. Formed in 2006 it covers 25 square kilometres of morass, meadow, peat bog, forest and waters including the Princenhof lake area.
The park is popular with white storks who are making a resurgence, in part thanks to the work of the stork breeding station at It Ebertsheim. You can visit there or head to the park´s information centre in Earnewâld to hire boats to explore, take a drive on a tractor, or play in a haystack and find details of walks (with hired kit like magnifying glasses, tree measure, and pond nets for the kids). They also have a small agricultural museum here.
3 Veluwezoom (Gelderland)
The oldest National Park in the country, Veluwezoom was set up in 1930. It sits on the southern edge of the Veluwe and takes up 50 square kilometres of (by Dutch standards) high country: the highest point in the park, is a full 110 metres above sea level! You can see highland cattle, badgers, and red deer here; and if you're lucky a wild boar, or rare pine-marten.
Veluwezoom is one of a number of parks managed by the Dutch natural heritage conservation group Natuurmonumenten who, under the name Oerrr, provide fun, educational materials and events around the country. All of which are aimed at getting children familiar with, and out into, the wonders of nature for just €1.25 a month.
4 Drents-Friese Wold (Drenthe/Friesland)
A mix of woods, sands and morass greet you in this 61 square kilometre park which crosses the border between the provinces of Drenthe and Friesland, home to unusual plants like bog-rosemary and diverse fauna including newts, lizards and snakes. You can also spot megalithic tombs, or hunebedden.
5 Maasduinen (Limburg)
Some 4,200 hectares of heath and forest run along the German border here. You can keep walking for miles and straight from one country into the other, surrounded on all sides by banks of glorious, purple bell-heather.
Alternatively, pick up the PieterPad, the longest continual walking route in the Netherlands which passes through here, between Pieterburen, in the province of Groningen, down to Sint Pietersberg near Maastricht. Watch out for the highland cattle, large goats and sheep employed to manage the moors!
De Biesbosch (Zuid-Holland)
Near Dordrecht lies this haven for water lovers – you can boat or canoe through its network of rivers and creeks, and moor up at the little islands dotted about.
Locals say beware of getting stuck on the sandbanks though, or you may be there overnight! You would, however, be surrounded by the stillness of the willow forests and be able to watch kingfishers, sea eagles and possibly beaver in one of the last areas of freshwater tidal wetlands in north western Europe
De Weerribben-Wieden (Overijssel)
Another one best enjoyed by water, perhaps a canoe or a 'fluisterboot' (literally whisper boat) you can lose yourself in the maze of reed-bordered waterways while looking for the local residents: otters.
Don't worry about getting lost though as you will soon find your way back to the Kalenbergergracht, the main artery running through the park. There are gorgeous little villages nearby, such as Giethoorn – which has become very popular indeed with coachloads of tourists. If you prefer to avoid the crowds, try Blokzijl or Vollenhove with their pretty town centres.
DutchNews.nl has been free for 13 years, but now we are asking our readers to help. Your donation will enable us to keep providing you with fair and accurate news and features about all things Dutch.
Donate via Ideal, credit card or Paypal.