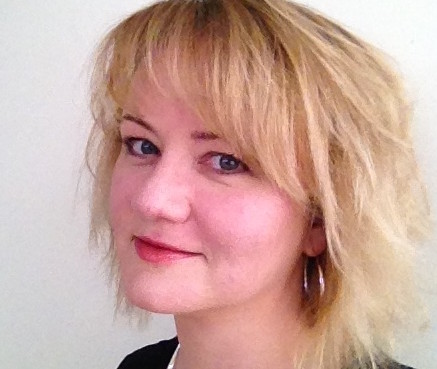 Linguist Ute Limacher-Riebold has lived in the Netherlands for 10 years and describes herself as an expat, a multinational, a European and a Third Culture Kid. She's partial to stroopwaffels, walking in the dunes and using her diary in the Dutch way.
How did you end up in the Netherlands?
After some years in Italy (Florence) where I had a research grant, my husband and I applied for several jobs all around Europe. When my husband received a positive reply from an international company in The Hague we took that chance and moved here.
How do you describe yourself – an expat, lovepat, immigrant, international, etc – and why?
I'm a European expat-since-birth (also the name of my blog) because I've never lived in my parents' passport country, Germany. I use the term expat in its strictest sense, ie 'ex' out + "patriam" father country. I'm also an adult European Third Culture Kid for the same reason. European, because I have 'only' lived in different countries in Europe and when you tell someone that you are a TCK, people still assume that you have lived in several continents. I'm also a multinational and multilingual.
How long do you plan to stay and why?
We'll probably stay longer because of my husband's job, but we never know. I have the typical three-years-itch and it could be that sooner or later we'll move to another country. But I would love to give my three children (they are nine-year-old twins and 12) the chance to finish school here before the next move.
Do you speak Dutch and how did you learn?
Naturlijk spreek ik nederlands! – Yes, of course! I'm a linguist and the first goal for me, when we moved here, was to improve my Dutch. I already knew some basics but I find it important to be able to communicate with locals. This was also the reason why I sent my then 2.5-year-old son to a Dutch crèche and daycare, and later my twin daughters too. I learned Dutch alongside my son and by talking with everyone. I literally acquired Dutch, like children. After five years I also took a Dutch course, but that was already at conversational level. I learned most of my Dutch by listening to the radio, watching Dutch TV, reading newspapers and magazines, talking with locals and making lots of mistakes. 'We need to make mistakes in order to learn,' is my motto. I worked for a Dutch research institute where I improved my Dutch even more.
What's your favourite Dutch food?
My favourite Dutch food are stroopwaffels, pannekoeken and sprinkles. And I like snert or erwtensoep in winter, which is similar to the ribollita in Tuscany (without the sausage though).
What do you miss about back home?
I think that I no longer miss what was in the past. I think that I really adjusted to my life here and I fully embrace it. The places I've lived before were perfect, too. They all had a very special 'taste' and marked special moments in my life, but I wouldn't say that I miss anything. Maybe it has to do with the fact that I consider 'home' the place I am in the moment and that I've learned to fully live in the present. I can't even say that I miss the people there because it's part of an international life to say goodbye – and then hello again! – and to savour the moments we're given to spend in company with our loved ones and friends. Of course, when I go back to the places I've lived before I enjoy and savour the food, the smells, the different climate and habits. But I'm very much aware that the same food would taste different in other places.
How Dutch have you become?
I think I've become quite Dutch when it comes to welcoming guests. I used to cook a lot, to always focus on food when friends came over. I think in Italy, Germany, Switzerland and many other countries, people focus so much on 'feeding their guests' that they miss out on really dedicating time to them, to listen and enjoy being with them. Here I learned that what counts is to talk, spend gezellig and enjoyable time together – but not disappear into the kitchen or spend most of the time talking about cuisine. Don't get me wrong: I love cooking (and eating), but when someone comes over (not for lunch or dinner) I won't prepare a festive meal anymore. I do the same as the locals: whenever it's nice weather, I'm outdoors. I use my diary in a very Dutch way and am as punctual as locals – but this is very Swiss, too (I wasn't like that when I grew up in Italy though).
What's your top tourist tip.
I think the best way to really enjoy the Netherlands is on a bike. Rent a bike and enjoy a long journey. Unmissable: walk or ride through the dunes and the beach on a Sunday morning. I don't have 'one' top tourist tip: there is a long list of places one should have seen during a visit in the Netherlands. I'd also recommend taking time to observe the locals: I learn a lot about life in a place by observing people who live there – and by doing what they do.
Tell us something surprising you've found out about the Netherlands.
When we moved to the Netherlands from Italy, I didn't expect it to be such a child-friendly place as Italy! Actually, I think it's even more child-friendly because restaurants, museums and the like are very welcoming for families. What surprised me a lot here in the Netherlands was the way old people get around. They bike, use a wheeled walker, take public transport.
If you had just 24 hours left in the Netherlands, what would you do?
I think I would take a (last) walk through The Hague and Rijswijk, to the places I feel especially connected with, to say goodbye. I would take many many pictures of 'my' places, and say goodbye to people I know. – I would spend a gezellig evening with friends and family in a strandtent at the beach if it's summer, or I'd go to one of my favourite restaurants.
Ute Limacher-Riebold is a multilingual coach and trainer for internationals and runs Ute's Expat Lounge.
Thank you for donating to DutchNews.nl
The DutchNews.nl team would like to thank all the generous readers who have made a donation in recent weeks. Your financial support has helped us to expand our coverage of the coronavirus crisis into the evenings and weekends and make sure you are kept up to date with the latest developments.
DutchNews.nl has been free for 14 years, but without the financial backing of our readers, we would not be able to provide you with fair and accurate news and features about all things Dutch. Your contributions make this possible.
If you have not yet made a donation, but would like to,
you can do so via Ideal, credit card or Paypal.