Alienating foreigners won't do the new government any favours
Robin Pascoe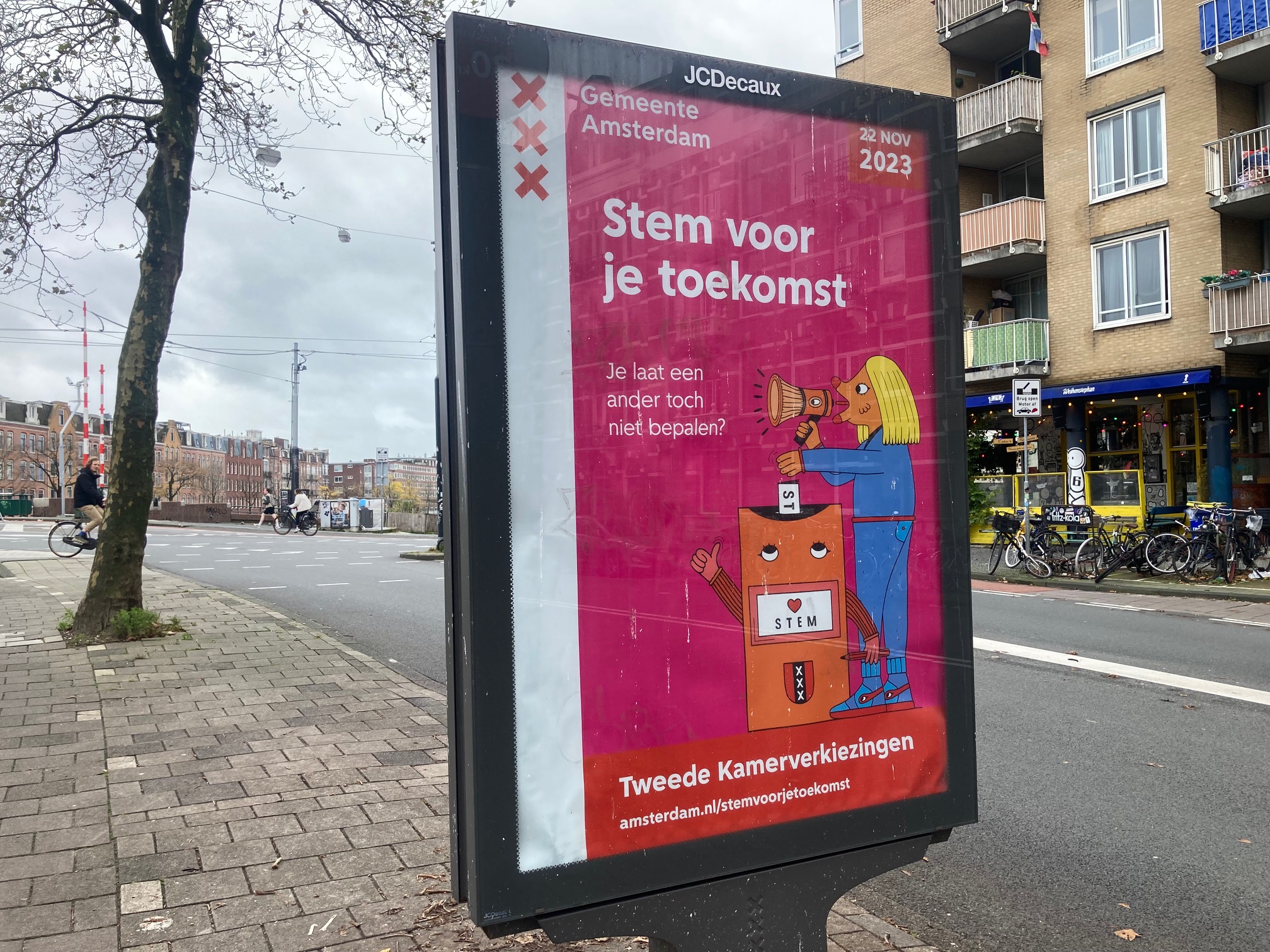 The Dutch News readers' election poll showed clear support for a Liberal centre-left government with new parties NSC and BBB hardly getting a look in. Is it any wonder, when you consider the anti-foreigner sentiment that the centre-right campaign is feeding off, writes Dutch News editor Robin Pascoe.
Last week, I was asked by one of the election candidates who came to a meeting organised for the Eindhoven international community why Dutch News readers are centre-left voters.
He was genuinely surprised that foreigners were not all voting for the right-wing VVD. I asked him why he thought they would put their wallets ahead of the incipient racism which the party has come to embody under the leadership of a former refugee with Turkish roots.
"Have you looked at the headlines in the newspapers and thought about the impact on the people in this room?" I said. "Why would any foreigner vote for a party that views them as a problem and who wants to stop them coming here in the first place?" It was obvious he'd never stopped to think who the immigration debate is actually about.
The government might have fallen over a trivial aspect of asylum policy – allowing children and partners to join people who have successfully won refugee status in the Netherlands – but much of the election is being fought on the basis of limiting all immigration.
It's an election about numbers, from former CDA maverick Pieter Omzigt's plea to limit the total number of foreigners coming to the Netherlands to 50,000 a year to VVD leader Dilan Yesligöz telling the Telegraaf she won't join a cabinet unless "the migration problem" is tackled.
PVV leader Geert Wilders, meanwhile, is busy trying to persuade everyone that he is a changed character but issues a party political broadcast in which he rants about the "almost unlimited tsunami of foreigners flooding our country for years, from refugees, to migrant workers to foreign students".
This election is being fought over the backs of the tens of thousands of foreign workers who have come here to do the jobs the locals don't want to do – kill thousands of pigs in slaughterhouses, pick endless rows of tomatoes and pack parcel after parcel of cheap clothes and electronics that people are too lazy to go to a shop and buy.
It's a debate over the heads of the tens of thousands of students who have been enticed to come to the Netherlands by English-promoting universities but then get told not to come because there is nowhere for them to live and they should learn Dutch anyway – especially if they get a part time job in a bar or café.
It's a debate over the backs of the tens of thousands of people who come to the Netherlands to work in the IT and tech industries because there are not enough locals with the skills to do the jobs.
These are the people, if the newspaper headlines are to believed, who are putting up housing rents because of their huge salaries, inflated by an unfair tax break. Yet in reality, for the thousands of low paid "highly skilled workers" – including university researchers – this tax break is crucial to help them actually pay for somewhere to live. Thousands of 30% ruling beneficiaries earn so little they actually qualify for social housing – which they have no chance of getting.
The right needs realism
If  a centre-right government is on the cards after Wednesday's election, the coalition negotiators are going to need a massive dose of healthy realism. Stop EU workers coming to kill pigs and pick tomatoes? Even if you could do it legally, you'll have to stop intensive farming.
Stop "knowledge migrants" coming to work in IT? You'll have to rethink your innovation economy. Stop refugees bringing their children to safety? You'll barely make a dent in the overall immigration figures.
Slogans about cutting immigration, quotas for EU workers and "tackling the migration problem" are not answers to challenges the Netherlands needs to face up to in an increasingly international economy. But they do risk alienating the tens of thousands of foreign workers who have no vote and and who pay tax, and whose role is essential in making this one of the most stable economies in the world.
Thank you for donating to DutchNews.nl.
We could not provide the Dutch News service, and keep it free of charge, without the generous support of our readers. Your donations allow us to report on issues you tell us matter, and provide you with a summary of the most important Dutch news each day.
Make a donation