"People here plan their vacations a year ahead of time"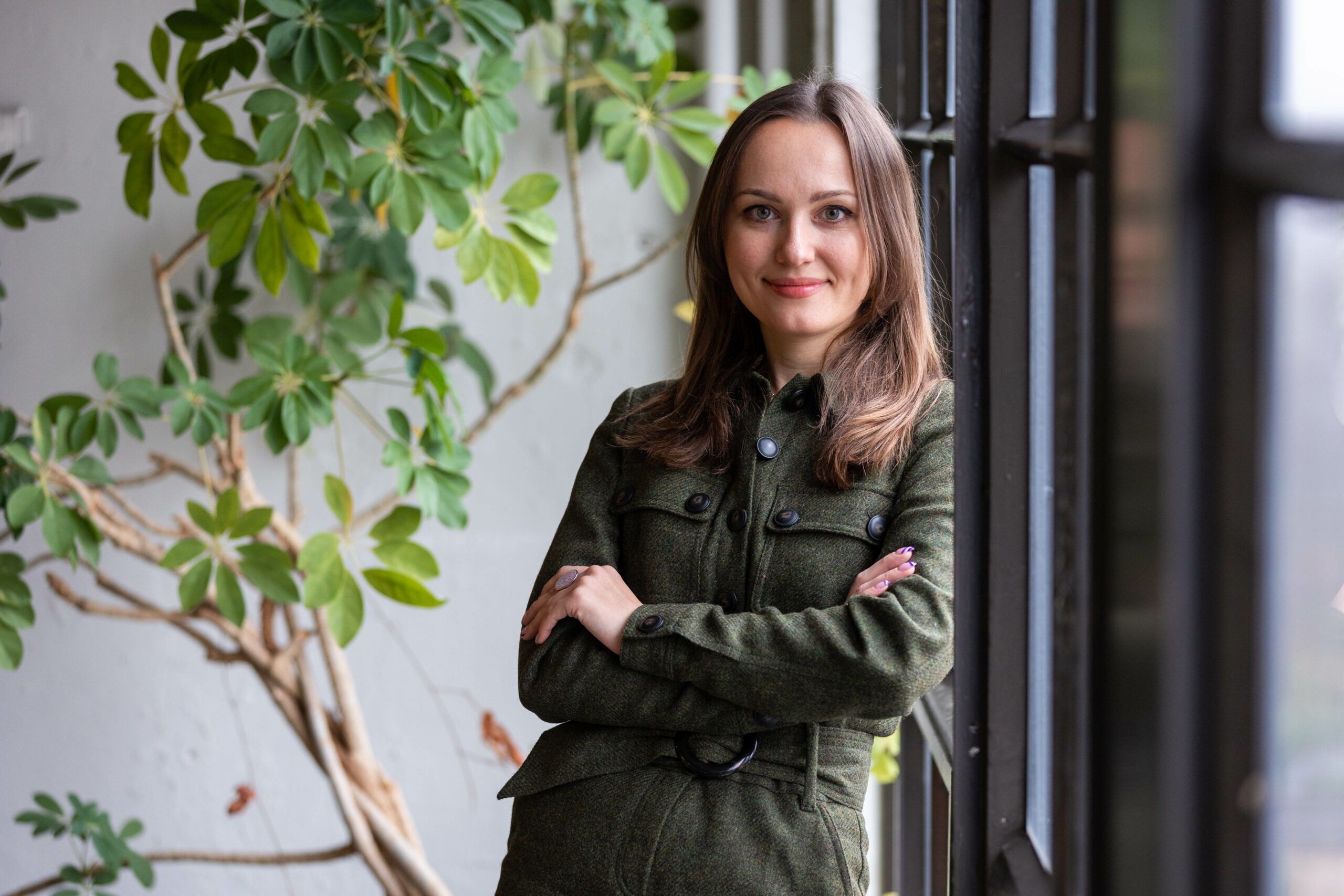 Russian national Elena Kazakova is a freelance marketeer who works with high-tech companies and co-founded Equal Table, a community for internationals in Eindhoven. She has started using a diary, would like to have met Dick Bruna and is a big fan of poffertjes.

How did you end up in the Netherlands?
I lived in New York for about eight years. While I was living in America, I felt quite connected to it. I liked the culture there and everything felt right. I was ready to settle but then I met Alexander, my husband, who is Dutch. He proposed to me about eight months later and the plan changed. There was the big question: what should we do? We decided to come to the Netherlands and we've been here four years now.
How do you describe yourself – an expat, lovepat, immigrant, international?
I guess I'm a lovepat because I came here for my partner, but I think I'm more of an international. I have a background of living abroad, so I would say I'm somewhere between a lovepat and an international.
How long do you plan to stay?
I don't know. When I look back at my life, I realise I never planned to live in any of these countries. I never know what's waiting for me around the next corner. I like living here, but I'm not sure. I think with life you have to be prepared for surprises.
Of course, planning is good, and here in the Netherlands, as I've learned, everyone plans well. People here plan their vacations a year ahead of time, but I'm trying to live more in the present and focus more on the short term. Moving somewhere for me, at this point, would be a big question I can't answer.
Do you speak Dutch and how did you learn?
I speak a little bit of Dutch. I believe that, when you live in a new country, it's important to know the language. It's a sign of respect. I don't know Dutch that well. I can get through simple conversations at the shops, maybe a bit more, and I passed the tests for Dutch citizenship, but I'm out of practice. My husband and I have been speaking English at home.
I was surprised to learn that everyone speaks fluent English. I am thankful for that but, at the same time, it makes it difficult to learn Dutch. You need to have a strong motivation to do so. I gave birth a few months ago and maybe my little one will motivate me to learn.
What's your favourite Dutch thing?
The first thing that comes to mind is food. I like poffertjes and they were a great introduction to the Netherlands when I first came here with my husband. We stayed in Amsterdam, so they're special for me. We planned it so I would be here on my 33rd birthday.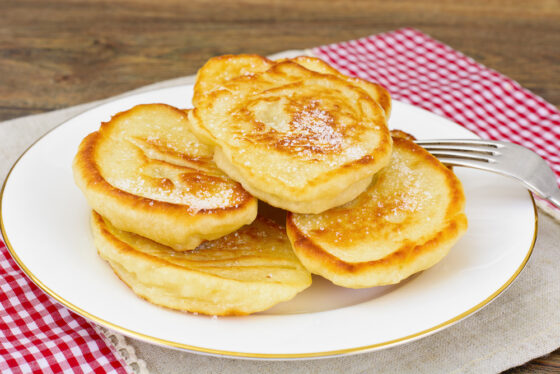 We stayed in the city for a couple of days and he showed me around. He introduced me to poffertjes at a nice place near the American Hotel called The Pancake Club with a restaurant just for poffertjes by the canal. I love pancakes, because we eat a lot of them in my country, so this is my favourite thing.
How Dutch have you become?
The Dutch are always planning and always use diaries, which surprises me when I try to meet with people. It's especially complicated on Fridays when their diaries always seem to be full. You really need to make appointments with them, sometimes months ahead. They don't have space for spontaneous things. My own agenda is always filled with meetings on weekdays, so for a long time I tried not to plan anything on the weekends. It was too much for me, all this planning. Now, these days, I do it and I've understand the advantage.
Dutch people also take advantage of sunny days and I've started to do the same thing. I was surprised by this when I first came here. There was a spring day that was sunny and it was still chilly, but people were on their boats in the river and having picnics. Some of them were even wearing shorts. But now I understand why. There are so many gloomy winter days and they seem so long, so you're craving the sun. When it's sunny, you really want to do everything you can outside, even when it's incredibly cold.
In my country, we love ice just like the Dutch, but we won't go out onto a frozen river or lake unless it's 20 centimetres thick because it's too dangerous. A few winters ago, there were a few cold winter days and everyone here was out on a frozen lake even though the ice wasn't very thick. They were walking on it, skating on it, and there was even a tent with people selling gluhwein [mulled wine]. I was too frightened to join in but I understand why they were out there. 
Which three Dutch people (dead or alive) would you most like to meet?
Frederik Philips. I chose him because I'm based in Eindhoven and I see the influence of his company everywhere. I'm always curious about other people's stories and I would love to hear his about how he got started. I'd like to hear about his values and how it felt to go from nothing and become that big.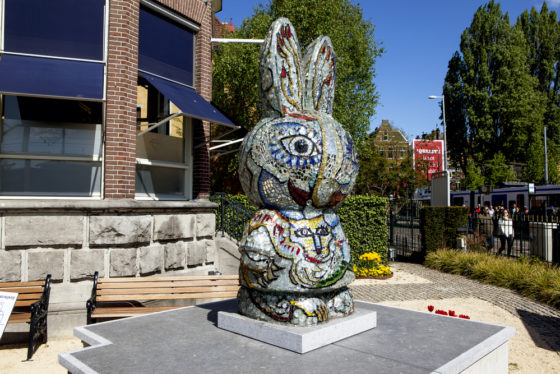 Dick Bruna. I like the character he created, the bunny Nijntje (Miffy). I like to create my own characters as well, so it would be interesting to learn how his own characters came to him. Nijntje's design is very simple but still powerful and everybody everywhere loves her.
Vincent van Gogh. As an artist, he followed a somewhat unconventional path marked by a lot of self-study and experimentation. He believed academies limited his creativity and he preferred to explore his own artistic path instead, which takes a lot of courage. Van Gogh's work did not receive much recognition during his lifetime, but there must have been something inside him that encouraged him to keep going.
What's your top tourist tip?
When I first came here, I only wanted to go to Amsterdam. I only wanted to live in Amsterdam. But then I started to learn that the Netherlands is more than just that one city.
In Russia, you have Moscow and St. Petersburg and everything is happening there. Or America, everyone wants to live in New York or California. But I feel like in the Netherlands, there are other top places – depending on what you're looking for. Eindhoven is a really smart city with so many high-tech companies and it is exciting living here as a marketeer. There's so many great technologies here that nobody knows about but they're so sophisticated.
So I would say don't just stay in Amsterdam. Go to Maastricht, Den Bosch, Rotterdam, or The Hague. Explore other cities. They all have their own different vibe. Maastricht is an artsy city with lots of shopping. The people there are more fashionable and like to dress up.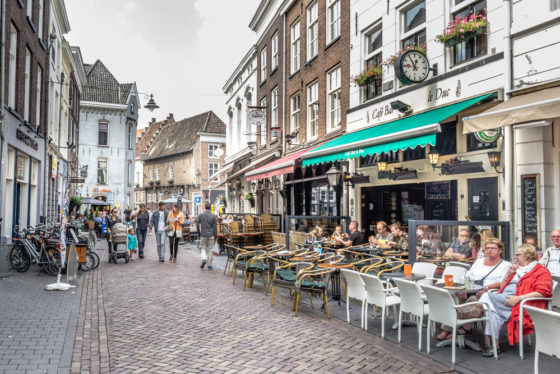 Den Bosch is quieter and smaller, but you feel a sort of proudness. They have a beautiful boat tour that goes under the city that I definitely recommend.
There is also the Klimduin. It is a dune in the Dutch village of Schoorl which is 51 metres high. I've never seen anything like it. You can slide down it, and visit the forest. Many forests here are the same, but this one is different.
Tell us something surprising you've found out about the Netherlands
I have an entire list. When you go to lunch in another country, you usually get a great meal. But here, no matter who they are, a CEO, a vice president, or a normal employee, they always eat thin pieces of bread with thin pieces of cheese for lunch. In my country, lunch is soup, meat, rice, potatoes, and then you have some tea and dessert. It's a three course meal. Here, it's just bread. I don't know how the Dutch get full eating so little for lunch.
Another think I have noticed is that the trees have the same exact distance between them. The parks are also so precise and everything is kept in order. You see this in architecture, too. All the houses next to each other look the same.
They also keep their homes so cool. I cannot get used to 17° inside. And after couples date for one and a half to two years, they're already buying a house together. That's crazy. They haven't even gotten married. I've asked my Dutch friends about this and they tell me that proposing marriage is more challenging than buying a house.
If you had just 24 hours left in the Netherlands, what would you do?
I would do something I haven't done yet like take part in the cycling challenge Cycling 4climate or just take a long bike ride from Eindhoven to Groningen while stopping by small villages on the way. You can do it in one day. I think it would be cool to see that part of the country by bicycle and experience that.
Elena was talking to Brandon Hartley. You can learn more about Equal Table via this link and visit her website with this one.
Thank you for donating to DutchNews.nl.
We could not provide the Dutch News service, and keep it free of charge, without the generous support of our readers. Your donations allow us to report on issues you tell us matter, and provide you with a summary of the most important Dutch news each day.
Make a donation