Something wicked this way comes? You betcha! Halloween is more popular than ever in the Netherlands and even Albert Heijn now sells pumpkin spice. Here's over a dozen events and activities in the Netherlands that will help you get into the spirit of the season.
Explore a creepy castle
Located just east of Amsterdam in Muiden, Muiderslot is a castle packed full of history. Not all of it is what you'd call pleasant. The staff are once again organising a series of after-hours tours on 31 October covering many of the sinister events that have taken place in there over the past 700 years. Two will be offered in English. Check out the castle's website for further details.
Go in search of pumpkins and grab a few gourds
What's Halloween without a few decorative gourds? You can always make do with one of those pumpkins from Albert Heijn that come with stickers and don't require carving, but those who want the full jack-o'-lantern experience should head elsewhere.
Farmers markets and garden centres like Intratuin typically sell larger pumpkins that are great for carving. There's also plenty of pumpkin farms around the country that have those as well as a variety of weirder and wilder gourds. There's always an impressive selection at De Pompoenwinkel for those willing to make the journey down to Zeeland. Kidsproof also has a helpful list of pumpkin farms located around Zuid Holland.
Halloween hi-jinks for folks of all ages at Walibi Holland
In the mood for a truly spooktacular spectacle? Then look no further than Walibi Holland over in Biddinghuizen. This year the theme park has two events. The family-friendly Halloween Spooky Days is largely aimed toward those with kids under the age of 12. They'd better head for the front gates before 6 pm, though.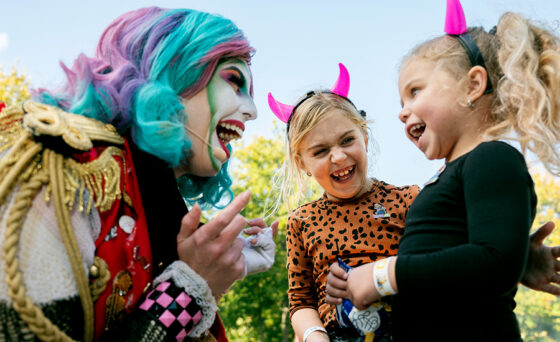 That's when the sinister clown Dirigent Eddie and his fearsome friends take things over for Fright Nights. This year's edition of the Halloween Horrorfest has been dubbed Symphony of Screams. It features over a dozen elaborate haunted houses, scare zones, walkthroughs, and 'experiences.' The Final Slay Ride is a new addition for 2023 where you'll encounter a sadistic Santa Claus who couldn't care less that Christmas is still two months away and whether or not you've been naughty or nice.
Head to Utrecht for a monstrous night at the movies
Mr. Horror is the host of an all night Halloween movie marathon that typically takes place on the last weekend of October every year in Amsterdam. For 2023, he'll be hitting the road and relocating to the Louis Hartlooper Complex in Utrecht for a night of fights that kicks off at 11:15 pm on Saturday, 28 October. Can you make it all the way to dawn? This time around, Mr. Horror will screen four films that include 8 Found Dead, a thriller about a truly awful Airbnb and wrap things up with Malum. That one takes place in a police station where all hell breaks loose.
Dance the night away
The final weekend of October is a great time to go club hopping, especially if you enjoy outfits that are equally parts freaky and fashionable. Venues all around the country host Halloween parties that typically stretch on well into the wee hours of the night and the costumes alone are often worth the price of admission.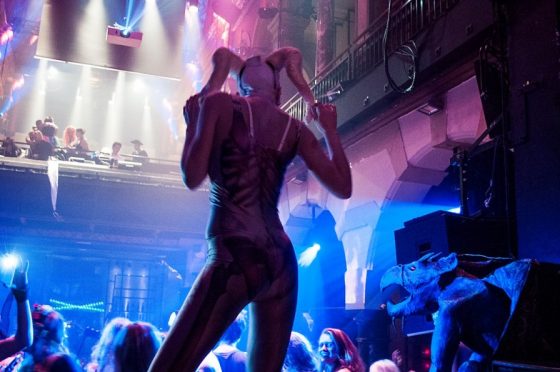 One of the more interesting events this year will take place at the Maassilo in Rotterdam. The first night is sold out, but tickets are still available for the second one on Friday, October 27. Those in Amsterdam might want to aim for Super Villains, the 14th edition of Amsterdam Halloween's annual club night. It'll take place on the 28th at the Westergasterrein. Looking for one that's literally more gothy? The Hague's De Grote Kerk is the place to head on the 28th for After Supper's annual Halloween soirée.
Dive into the dungeon
The scares get kicked up a few notches at the frequently freaky Amsterdam Dungeon every October. The popular tourist attraction on the edge of Dam Square is a 'Home of Halloween' now through the 31st. They've also extended their opening hours throughout the month and will keep the frights flowing on Saturday the 28th until midnight and 10 pm on Halloween night.
Get a sugar rush
What's Halloween without tons of sugary sweets? You'll find party bags full of corporate chocolate at the average grocery store. If you're craving harder-to-find candy like Reese's Pieces or Peanut Butter Cups, your best bet is the nearest Jamin or Kelly's Expat Shopping. The latter has a 'Trick or Treat' page on its website with an array of Halloween candy from overseas.
Homesick Americans should fear not. There's a good chance your favourite coffee cafe has pumpkin spice or jack-o'-lantern lattes on their menu this month. Starbucks locations around the country have a few different versions, but they often sell out by mid October because they never seem to order enough ingredients to make it all the way to the 31st. Not to be outdone, Dunkin' has once again rolled out its annual array of Halloween-themed  coffees and Instagram-worthy donuts.
Leap into LIFF or a belated Halloween party in Leiden
This year's edition of the Leiden International Film Festival will host a disturbing double feature on Halloween night at the Kijkhuis. The first film is Sleep, a Korean horror film about a wife grappling with her husband's increasingly bizarre sleepwalking. Stick around for Late Night With the Devil, a found-footage flick about terrifying events that unfold during a Halloween night broadcast of a talk show in 1977. Scheltema also has a Halloween shindig on Friday, November 3 with three DJs.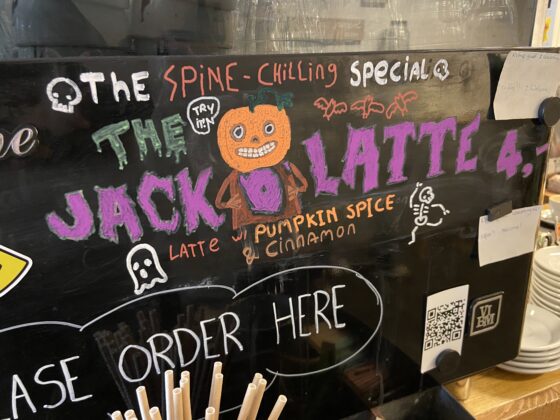 Check out what's happening at Duivenvoorde Castle
Looking for something unique and Halloween-y to do on Wednesday, 25 October? At the time of this writing, tickets are still available for several performances of Halloween Ball Masqué at Duivenvoorde Castle in Voorschoten. It's described as 'a walkthrough theatrical experience' involving the mysterious Graaf Van Duister and strange events that unfold during a Halloween masquerade ball.
Go trick-or-treating
You can go trick-or-treating in the Netherlands (or guising if you are Scottish or Irish), but it's best to scope things out beforehand since the tradition is largely ignored in most areas. However, many neighbourhoods, especially those with large expat populations, have households that decorate and hand out candy on Halloween night or during the weekend prior.
Since the early 2010s, the Houtwijk district in Den Haag has hosted a trick-or-treat event on the 31st that also includes street theatre. Many communities also have family-friendly daytime events with pumpkin carving, face-painting, and other not-so-spooky activities. Check out your local community calendar or expat organisation for further details. You may want to practise saying the Dutch equivalent of 'trick or treat' beforehand. It's ''je snoep of je leven' (your candy or your life).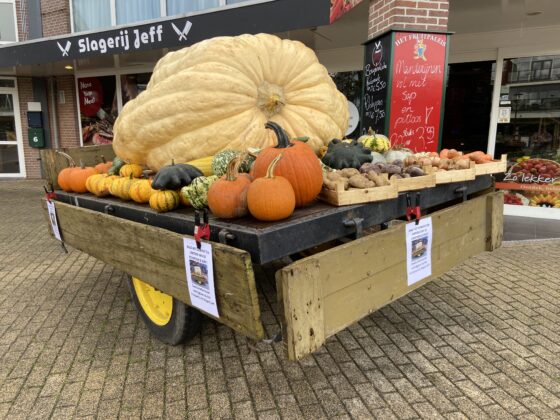 And if you'd rather not inflict trick or treating on your neighbours, your kids can wait until November 11 and join the Sint Maarten celebrations, which require a lantern, a song and a bag to take home all the sweets.
Attend a creepy concert
This year the Concertgebouw in Amsterdam will host a Halloween-themed performance on Sunday, October 29 for classical music lovers of all ages. Actress Melissa Drost will host alongside the Nordwestdeutsche Philharmonie and take your family on a journey through the works of Stravinsky, Grieg, and more.
The schedule also includes a few spooky stories (in Dutch). Schouwburg Concertzaal in Tilburg is also throwing a Bloody Halloween Party, an evening concert on the 31st featuring the Brabant Chamber Orchestra.
Put the focus on Hocus Pocus
The '90s Disney Halloween movie Hocus Pocus starring Bette Midler has become a cult hit with a devoted following in recent years. That's just one of the reasons why Boom Chicago is wiping up a witch's brew of music and comedy on Friday, October 27.
The Amsterdam comedy club is throwing open its doors for Witch Perfect, a touring parody show hosted by three stars from RuPaul's Drag Race. It will include songs from pop icons, Broadway, and various Disney classics. Will the trio sing the show-stopping 'I Put a Spell on You' from the film? You won't need a crystal ball to figure it out. Head over instead to Boom Chicago's website for the answer and further details.
Go on a spirited stroll
Here's one you don't have to set aside just for Halloween. Ghost Walk Amsterdam hosts regular tours of the dark side of the nation's capital offering over eight centuries of horrifying historical anecdotes. Learn all about murder, mayhem, plagues, and the ghosts who may still lurk along the canals. One tale involves the spirit of the nun Cornelia who returned from the dead to haunt her convent.
Thank you for donating to DutchNews.nl.
We could not provide the Dutch News service, and keep it free of charge, without the generous support of our readers. Your donations allow us to report on issues you tell us matter, and provide you with a summary of the most important Dutch news each day.
Make a donation