What's all the fuss about the far right in the Netherlands?
Senay Boztas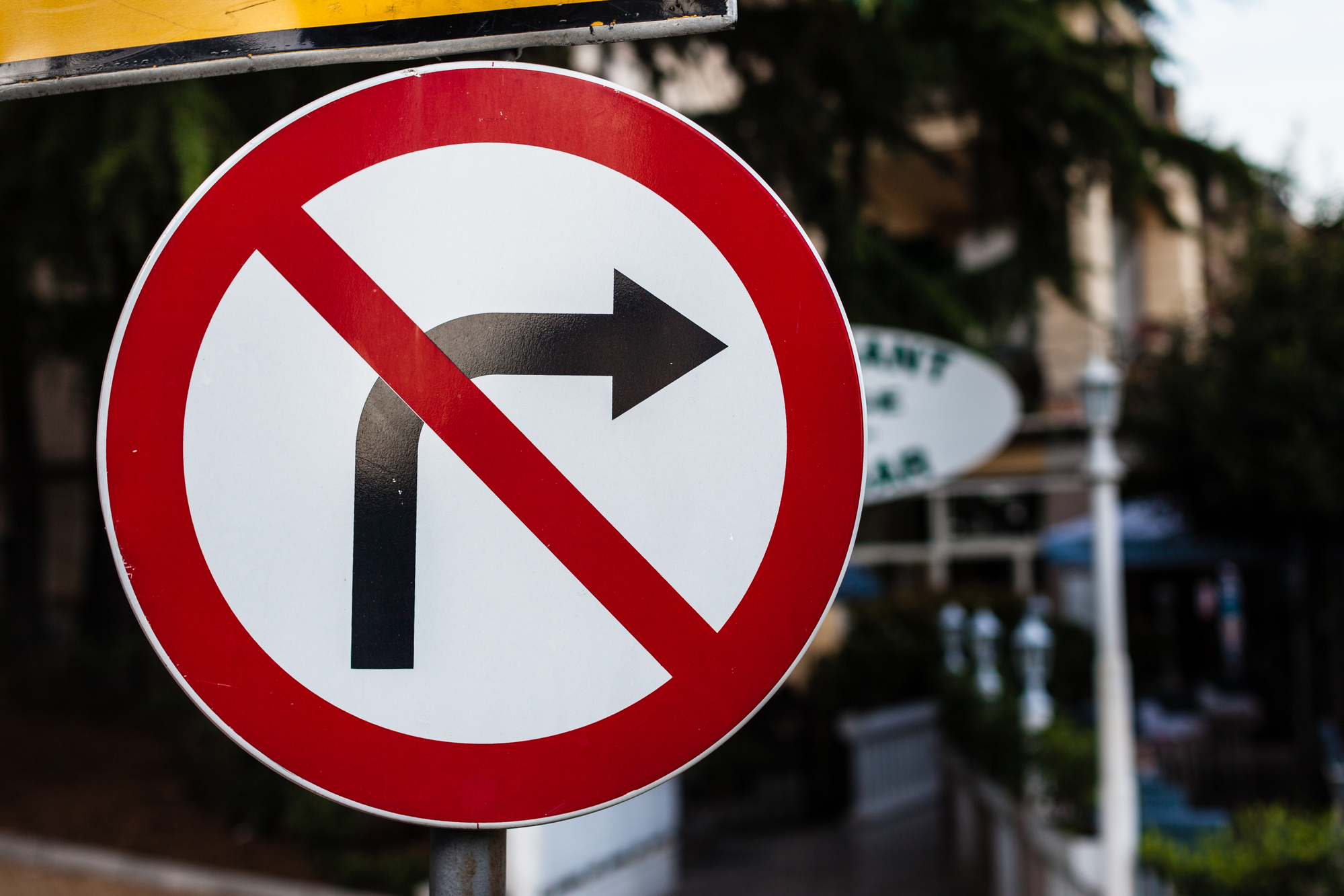 "The hard right is getting closer to power". "There is an increasing likelihood of a far-right government". "Why the Dutch are drawn to right-wing populists".
These are some of the assumptions about the Netherlands in the international press, where there is an unending appetite for articles about the latest "far right" sensation. Geert Wilders – grandfather of them all – the late Pim Fortuyn, wannabe far-right "kingmaker" Thierry Baudet, and now Caroline van der Plas and her Farmer Citizen Movement (BBB).
The Dutch pluralist voting system was once based on long-term supporters of stable parties, the 'pillars' on which life used to be based – socialism, religion, class, for instance.
But, with the advent of free market capitalism, a traditional class splintering and digital era of increasing individualism, at election time there's a lake of Dutch floating voters ready to switch dramatically on the issue of the moment. The voting sheet is gigantic to accommodate this fragmentation of parties, often into single interest groups – and many can be represented in parliament thanks to an unusually low threshold for proportional representation.
The manifestos are so complex that it's perfectly common to use a stemwijzer voting tool to see which party matches your opinions on various subjects rather than being "a Labour supporter", "a Tory", "a Republican" or "a Democrat". In fact, apparently few people define themselves this way.
The Dutch, meanwhile, certainly have colourful political characters and especially on the far right. Wilders, founder and sole member of the PVV (Party for Freedom) achieved "doyen" status of 25 years in parliament this month – but still stands by his illegal insult to Moroccan people almost a decade ago and is, he says, now gunning for power rather than career opposition.
There is also Thierry Baudet – who has waned from his electoral high point into conspiracy theory, pro-Putin rhetoric and increasing irrelevance – and two splinter groups from his once popular Forum for Democracy, JA21 and Wybren van Haga's Belang van Nederland.
But are the two big, new, right-leaning parties, the BBB and Pieter Omtzigt's New Social Contract (NSC) actually part of this far right movement? Political scientists – and the BBB's coalition-forming behaviour so far – say they are not.
Isn't the farmers' party on the far right?
Caroline van der Plas's BBB is the political expression for farmers whose recent protests on environmental rules drew international headlines and were joined by extreme right groups. The BBB dominated provincial elections earlier this year, and is the largest group in the Senate.
But political scientists in the Netherlands are cautious about categorising the BBB as "far right" or "hard right". According to Léonie de Jonge, assistant professor in European Politics & Society at Groningen University, it is essentially a reincarnation of the Christian Democrats (CDA) – a historic force in Dutch politics that now faces being wiped out as an electoral force.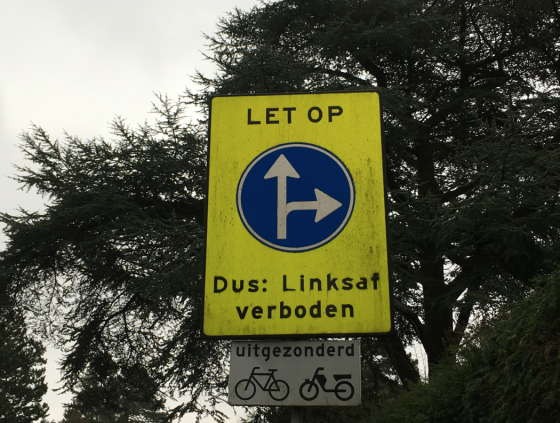 While Pieter Omtzigt, and his top-polling New Social Contract, also has its roots in the Christian Democrats, but has excluded cooperation with Wilders' PVV, she says, "BBB is a bit more ambivalent."
"If you look at the personnel as well as in some of the points on their election manifesto, you could say it has at least some affinities with the radical right. But also, some leftist held points. So, [it's] definitely not classified unequivocally on the far-right. It's kind of one of these parties that seems to be operating between different voting blocs."
This is the view too of Sarah de Lange, professor of political pluralism at the University of Amsterdam, who sees it as an agrarian populist party with some far right flavours – but without immigration as its central issue like the classic Dutch far right.
"The far right in itself is not doing that great, contrary to popular narrative," she says. "But that it is because other parties are doing so well. The core message of the BBB is about the good people in the provinces who have common sense, against the cosmopolitan elite that is neglecting part of the country. It is agrarian populist with far right leanings on some issues – but [calling it far right] would be unfair."
Immigration, for a start, is not its central theme and in the provinces it has made coalitions with right and left – although alliances with green parties are tricky because of its opposition to slashing nitrogen pollution. "It has a far more constructive attitude, it's willing to compromise and govern with a variety of parties – Forum for Democracy [which won regional elections in 2019] was clearly only interested in right-wing coalitions."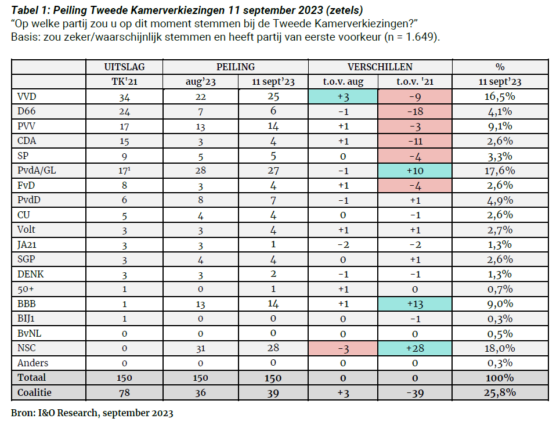 So what is the Dutch far right vote? (spoiler: 20%)
Tom Louwerse, associate professor and director of research at Leiden University's Institute of Political Science, agrees that the BBB is not part of the far right. He runs the Peilingwijzer website, combining political polls back to 1998.
When asks to count up the far right himself, he does not include the BBB and says – including some ebbs and flows – the Dutch "far right" has polled at 15% to 20% for the last decade.
"In 2015-2016, the PVV alone polled about 20% of the vote, which is somewhat more than PVV, Forum for Democracy and JA21 combined at the moment," he tells Dutch News. "But if you add up the numbers, you'll probably see that support for [historic right wing parties] Pim Fortuyn List (LPF), [splinter group] EenNL, PVV, TON, DKP, JA21 and VNL combined will usually be around 15 to 20 per cent in the last decade or so."
While not increasing, this decade's level is "probably somewhat higher than in the 2000s, which had peaks this high, but also periods in which the far right vote collapsed for a while."
Tom van der Meer, professor of political science at the University of Amsterdam, concurs. "I would argue that the far right on average tends to receive approximately 20% of the votes," he tells Dutch News. "New parties such as BBB and NSC do not necessarily meet this description. It will be interesting to see to what extent they will attract voters from PVV/FVD on the one hand and CDA/[Mark Rutte's] VVD on the other."
As for the far right group of four? De Lange points out that Wilders' PVV is currently polling fourth or fifth – a relatively poor showing for a party that has long been second – FvD support is stable at 3% to 5% and JA21 and BVNL may struggle to win parliamentary seats at all.
What about populism and the right wing?
The Economist proclaimed last week that "In the Netherlands…a smattering of right-wing populists claim a quarter or more of the vote" in an article about the "hard right" getting closer to power all over Europe.
This can only be the case if you include the BBB in your figures and you define it as part of this "populist" hard right. It's worth noting that if you, like The Economist, are counting it populist under the definition of Cas Mudde "a party that poses an opposition between the pure people and the corrupt elite", then Liz Truss and her many erstwhile supporters should probably be counted in your figures for "nationalist or far-right parties" in the UK.
In any case, De Jonge believes criticising the elite is not enough to be classed as populist. Plus the recent extensive, expensive and long-concealed scandals in the Netherlands mean distrust of the current government is a common emotion rather than an extreme position.
"There are some hints of populism present, a specific sort of agrarian populist flavour to [the BBB]," says De Jonge. "It is a very specific type of elite that they're
critical of, which is The Hague, and they oppose it more horizontally [in favour of giving more power to] the regions. So there is this horizontal opposition and not the vertical between a pure and virtuous people down there and the corrupt people, the evil elite up there; it's more those in The Hague against those in the countryside."
The BBB – as well as the NSC – is "fishing in the far right pool", but they are also surprisingly shy about power. Both Van der Plas and Omtzigt have suggested they do not want to be prime minister and the BBB's manifesto suggests frequent parliamentary votes rather than a hammered-down coalition agreement. They embrace coalitions too: Omtzigt talks explicitly about working with other parties while unlike Forum for Democracy, which won provincial elections but only co-governed in one province, the BBB is in all but two provincial coalitions.
Are we in a post left-right system?
Van der Meer prefers to define current voters as "trusting" or "untrusting", rather than left or right. "The division between trusters and distrusters tends to align quite well with preferences for mainstream parties vs populist challengers," he tells Dutch News. "That makes sense as the mainstream parties tend to mobilise on the basis of trust (in the PM, in policies), and the populist mobilise on distrust."
De Jonge agrees that seeing Dutch politics on a right-left spectrum alone doesn't make sense – there are different "axes" such as progressive/conservative, pro/anti climate action alongside the traditional left-right debate. "And now you see a new axis, which appears to be emerging during this election, especially with the emergence of NSC, which is around good governance, new governance, getting rid of the old ways in which we have long governed the country by reinstalling trust in the government," she says.
You could even see it – as some Dutch papers do – as a revitalisation of the centre in politics. "It is, in some ways," says De Lange. She points out that Omtzigt, who has still not presented a manifesto or party list, is drawing support from across the political spectrum, a generation of politicians is retiring, there's much fresh party leadership, and a new coalition is far from obvious.
How about a new bloc: right vs wrong?
Chopping and changing has been the norm for Dutch politics in recent years – with protest parties like 50PLUS and Forum for Democracy rising then falling apart. Three quarters of Dutch voters will probably make up their minds in the last election week.
But some political scientists wonder if a new trend is forming. Parties that explicitly accept coalition, that don't make a totem of their leader and talk about responsible government – like the "noaberschap" help-thy-neighbour country code of the BBB, or Omtzigt's personalism and "new social contract". There's an element of Christian ethics without the God or at least a moral break with Dutch "me me me" (ikke, ikke en de rest mag stikken) capitalism.
De Jonge suggests that these two parties might even be forming a new kind of political bloc in the Netherlands – to add to the established radical right, right-wing and left-wing blocs. "I think the fourth bloc is about maybe the renewal of the governance culture," she says.
What would you call that bloc? Something like: Bloody Hell Let's Just Start Again? "It's a great name," she agrees. "People cannot really from the outside imagine what we have gone through recently with all these scandals, right? It's such a mess. So with that in mind, it's not so surprising that we have this weird Bloody Hell new bloc arriving."
Thank you for donating to DutchNews.nl.
We could not provide the Dutch News service, and keep it free of charge, without the generous support of our readers. Your donations allow us to report on issues you tell us matter, and provide you with a summary of the most important Dutch news each day.
Make a donation