Great art, great fashion: 12 great things to do in October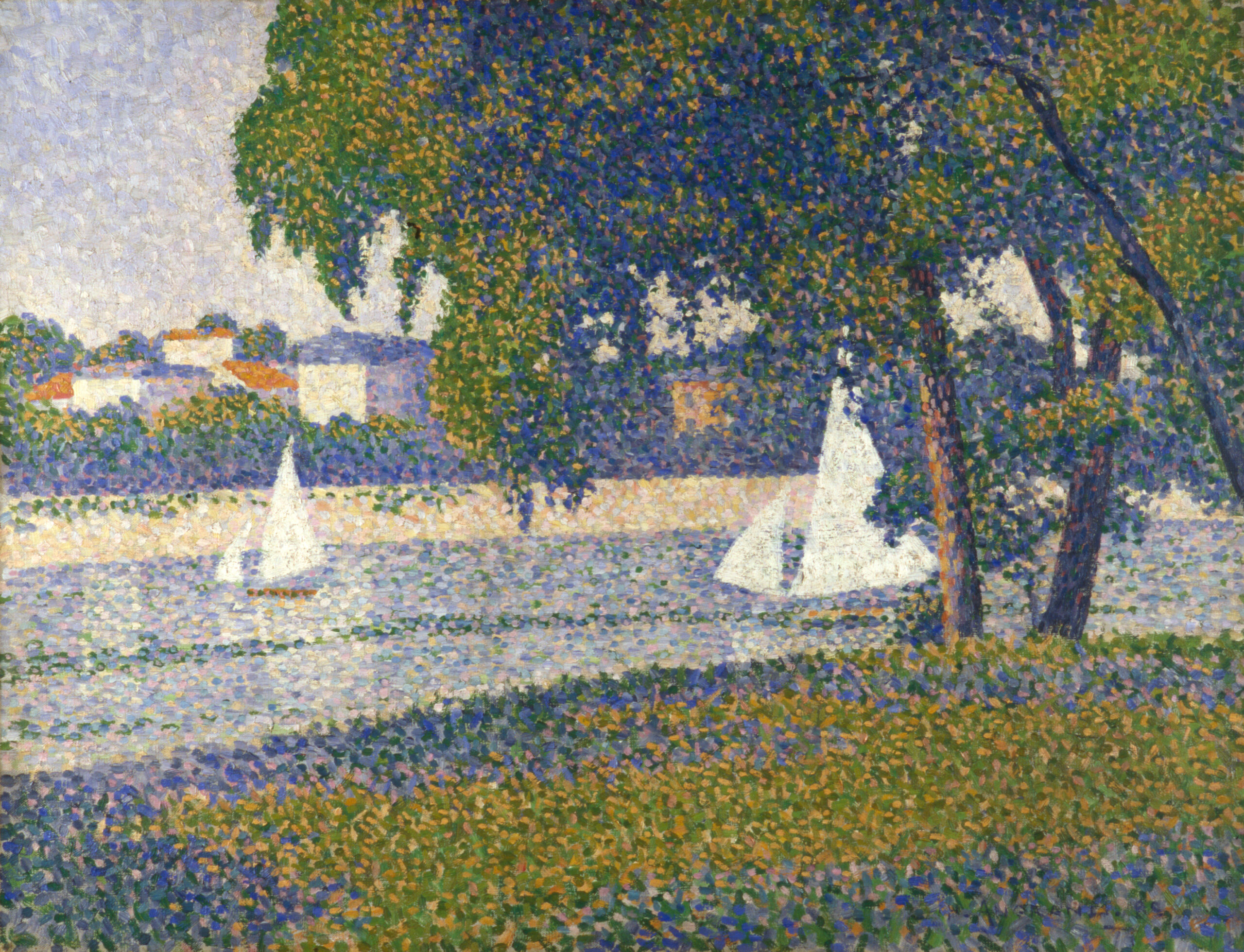 The Indian summer is still with us but if you are not taking advantage of the good weather, Dutch museums and theatres are positively bulging with cultural gems this October
Savour the Seine
The ever-inventive Van Gogh Museum in Amsterdam has found yet another angle to look at the artist's work. This time, a river runs through it: the river Seine is the main protagonist in paintings by Van Gogh and contemporaries such as Seurat, Signac, Bernard and Angrand, who all fell under its shimmery spell. Van Gogh along the Seine is on from October 13. Website
Enjoy The View with Weski
Architecture and film buffs are invited to the 15th edition of Architecture Film Festival Rotterdam, which is presenting a raft of international films, showing our relationship with buildings in sometimes unexpected ways. Living Labour, for instance, explores the world of labour migrants in the Netherlands as they try to make a life for themselves in the caravans and wooden bungalows provided for them, while Spanish contribution For Sale focuses on "la España vaciada" where homes are crumbling as rural villages are abandoned.
The View, about the construction of a prison in Greenland, will be introduced by former jailbird and lawyer Inez Weski.  October 4-8 Website
Cope with Kiefer
Anselm Kiefer is coming to the Voorlinden Museum in Wassenaar with his characteristically monumental and literally multi-layered onslaughts, deeply rooted in German history and (therefore) full of sound and fury. The Voorlinden has the premiere of a number of Kiefer's paintings, sculptures, artist's books and installations. From October 14. Website
Learn about the art looters
Thank goodness, there is at least one period chosen by the Mauritshuis in The Hague to illustrate the theft of art by an oppressor where the oppressor is not Dutch. The dastardly French made off with 200 Dutch works of art in the Napoleonic era and they are still sitting on 70 of them. Ça alors.
But there the righteous indignation stops because Loot – 10 stories also tells of the the disgraceful art thefts by the Nazis and their Dutch collaborators from Jewish citizens and the pillage of the colonies. No art for art's sake here but art with a bloody history that needs to be heard. Until January 7. Website
Look, don't sit
Before we are all told to ditch our chairs to ruin our backs in other ways, the Centraal Museum in Utrecht has put together a collection of no fewer than 100 chairs, some of which will make you want to flop, perch or lounge or otherwise take the weight off your feet.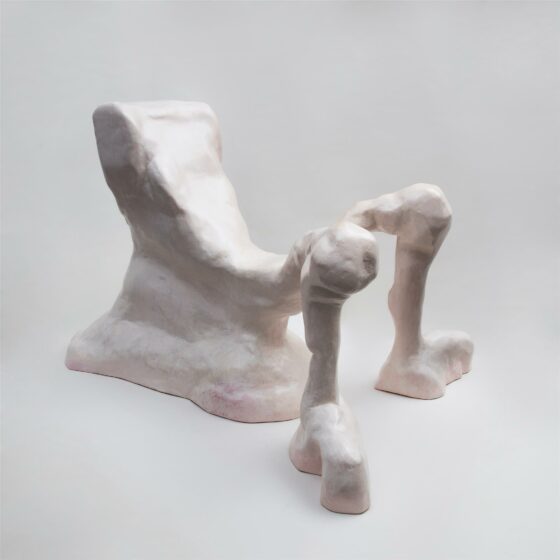 Statement chairs, as the exhibition is called, celebrates the "experimental chair, the unexpected chair, the activist chair, and the chair in art". But what these chairs are surely telling us first and foremost is to sit on them, except we can't because they are in a museum. Such are the contradictions of art. Until January 14. Website
Take a trip to the Mediterranean
The Singer Museum in Laren is warming the cockles of our hearts with a nostalgic look at the Mediterranean. La Grande Bleu unites a raft of painters who dipped their paintbrush in the sea, such as Gustave Courbet, Johan Barthold Jongkind, Adolphe Monticelli, Théo Van Rysselberghe, Raoul Dufy, Louis Valtat, Pierre Bonnard,  Jan Sluijters, Charley Toorop, and many more, but not, surprisingly, the master of the luminous Mediterranean seascape Joaquín Sorolla. Until January 7. Website
Become a dedicated follower of British fashion
There must be an awful lot to rebel against in British society and that is a good thing because out of it came the cool fashion exemplified by original designers such as punk icon Vivienne Westwood and Alexander McQueen whose work can be seen in Royals & Rebels – British fashion at the Kunstmuseum in The Hague.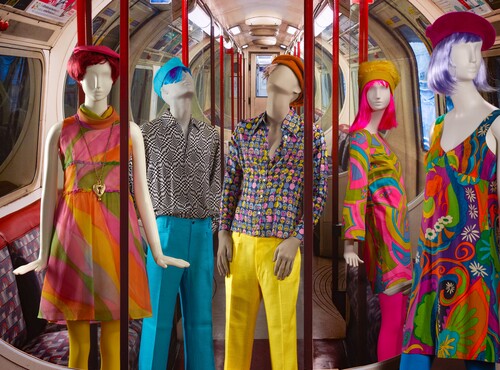 The show whisks you through fashion history, from 18th-century apparel to Mary Quant and beyond. Posh Savile row suits, school uniforms, tartan, and Ascot hats all put in an appearance , including two sexy numbers worn by royal rebel Lady Diana.  Until January 7. Website
Share the growing up NY blues
Four New Yorkers in their late twenties are confronted with life choices which they agonise over in song and which they may, or may not regret. The musical Next Thing You Know (NTYK), written by Joshua Salzman and Ryan Cunningham, was first performed in 2011 and has lost none of its relevance. If anything, life has become even more complicated for young people, and not just in New York. October 20-22. Website
Be spoilt for choice at ADE
The Amsterdam Dance Event kicks off later this month and it's a packed programme of events, master classes, conferences, and, of course, electronic music. There are 200+ venues, 1,000 events and 2,500 artists and just five days and nights to pack as many in as you can. October 18-22. Website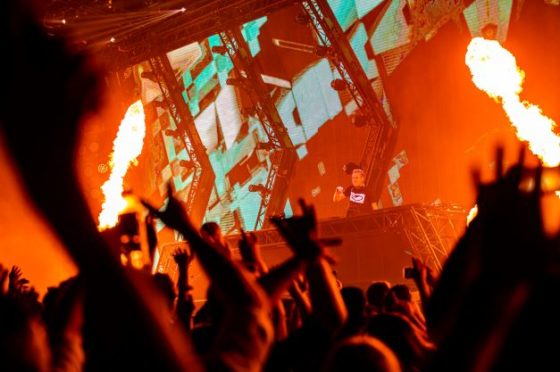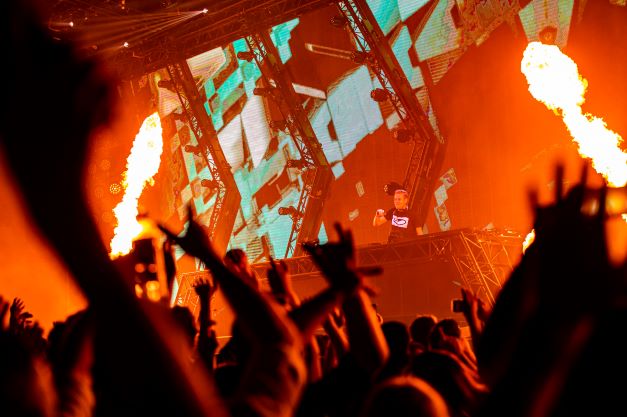 (Re) visit Chicago
If you missed it the first time round musical theatre company Happily Ever After Productions is happy to present a revival of Chicago, the award winning musical, at 't Zonnehuis in Amsterdam. Based on a number of 1930s murder trials featuring women the musical, first performed in 1975, has lost nothing of its appeal, the concept of 'real crime' as popular then as it is now. Expect the usual mix of murder, treachery and exploitation livened up by such classics as 'All that Jazz' and 'Razzle Dazzle'.  October 26-29. Website
Discover beauty among the ruins
Despite the war, the art world in Rotterdam flourished, the exhibition Art among the Ruins at the Boijmans van Beuningen museum shows. The destruction of the city by German bombs, the fear and confusion of the war inspired many Rotterdam artists like Agnes Canta, Wally Elenbaas and Dolf Henkes whose work, long kept from view in the museum's art depot, is now emerging.
The museum's research has dug up intriguing snippets of history, such as the fact that a work by Jaap Gidding found a place on the wall of Mussert leader of the Nazi affiliated NSB.  A work by Johan Polet, popular before the war but later "cancelled" because of Nazi sympathies, is also on show. Until January 14. Website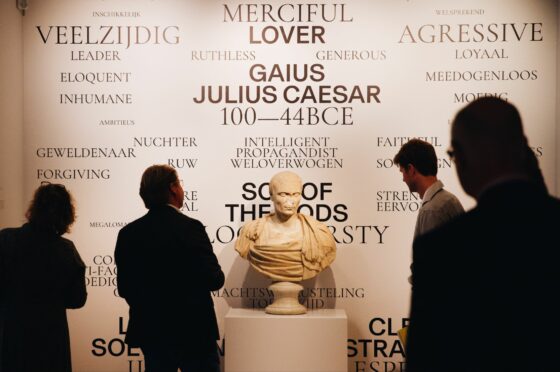 Think of Caesar
Apparently, a lot of men think about the Roman Empire at least once every day so perhaps that is where H'ART museum, formerly the Hermitage, got the idea for its exhibition Caesar – I came, I saw, I met my doom. Myth and historical fact alternate as the life and times of mass murderer/strategic genius and all around divisive figure Caesar unfolds.
Dr Carlotta Caruso, an archaeologist from the Museo Archaologico Romano, which  lent some of the 150 objects on show, said the answer was to see Caesar as a man of his times, a difficult task when, she says, "the world seems divided into those who are conquered by his military, political and strategic prowess and others focus on his arrogance, recklessness and immorality." Until May 20. Website 
Thank you for donating to DutchNews.nl.
We could not provide the Dutch News service, and keep it free of charge, without the generous support of our readers. Your donations allow us to report on issues you tell us matter, and provide you with a summary of the most important Dutch news each day.
Make a donation