Comb-over and casualties: Julius Caesar presented in Dutch light
Senay Boztas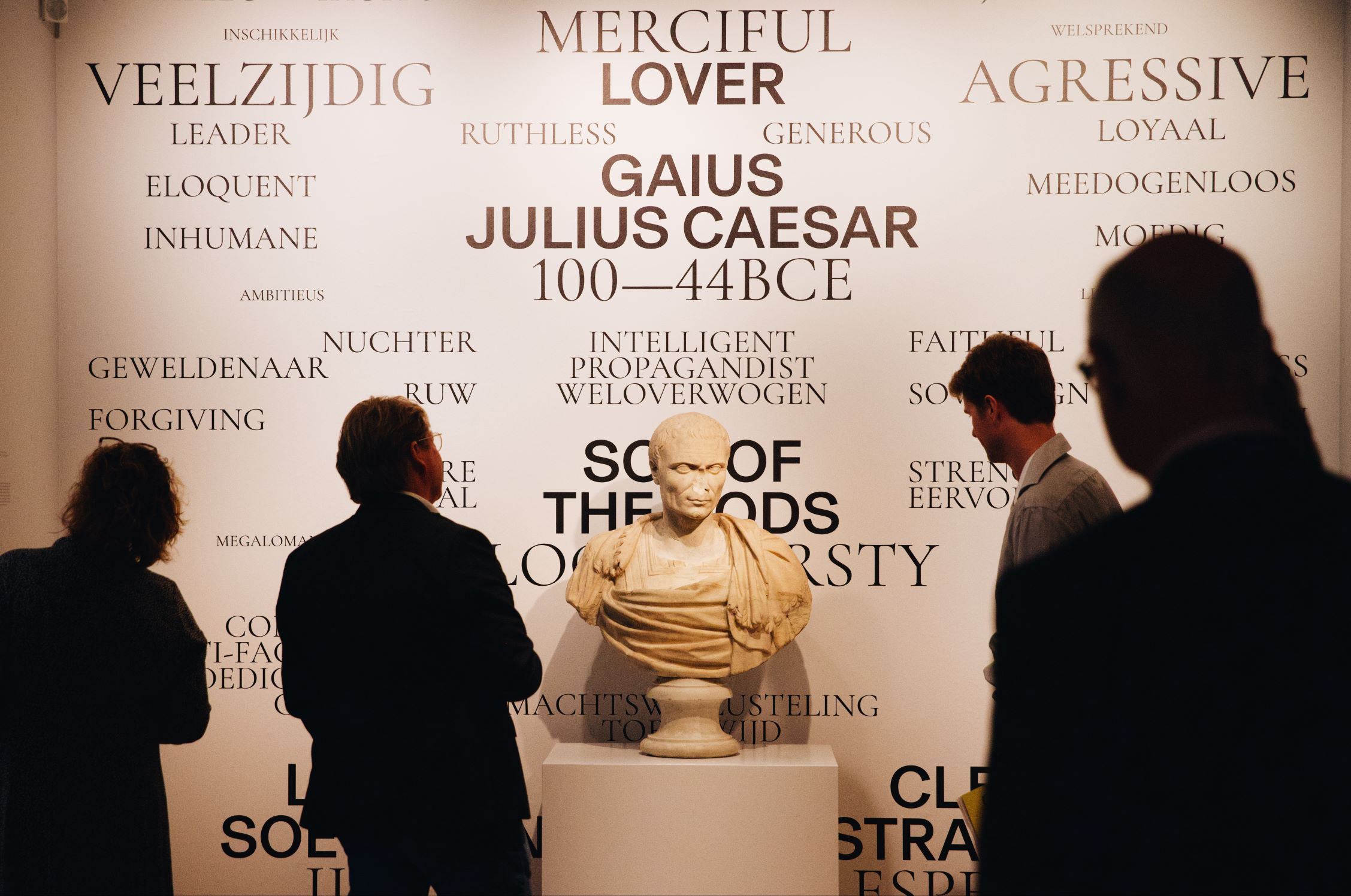 An experience of "Julius Caesar as never seen before" will be the first exhibition in H'ART museum – the former Hermitage in Amsterdam that has broken ties with Russia.
The show, subtitled "I came, I saw, I met my doom", opens on September 16 and runs until May 20, 2024. It tells the Roman conqueror's life in nine scenes, using loans from Italian, Dutch and German museums.
As well as exploring his background, military and political rise, alliance with Cleopatra and murder, it also looks at him with a modern eye. The exhibition covers his presentation in popular cartoon, film and plays, his "genocide" in what is now the southern Netherlands and the comb-over he used to disguise a thinning hairline.
"This exhibition is on one of the most famous figures in history, Julius Caesar, but we shed some new light on his story and provide new insights with new research…so in the end we view his legacy with different eyes," said Annabelle Birnie, H'ART museum director, at a press launch.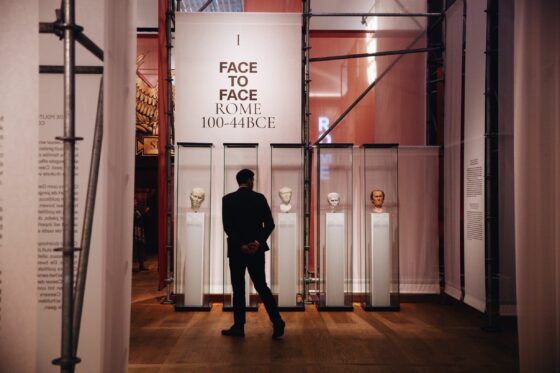 Genocide
Nico Roymans, emeritus professor of northwest European archaeology at the Vrije University Amsterdam, suggested the military actions from the man born around 100BCE could be viewed now as an attempt to wipe out a race.
"When we look at Caesar's texts and how he describes his own actions, there are a number of cases we can identify where, if we use a modern eye, we could use the term 'genocidal action'," he said. "Four of the five are concentrated in the far north of Gaul. One of the reasons is to do with ethnicity: the northern edge, the area that the Netherlands and Belgium belonged to, was inhabited by Germani. Caesar was explicit about this: all of the people of the north were barbarians but the Germani were barbarians par excellence.
"So when they were resistant and did not want to conform to the Roman policy of conquest, then you could take strong action against them and extermination of problematic groups was a serious option. And if we read Caesar, this in fact happened."
He said while Caesar's own accounts, and other Roman texts, could be taken with a pinch of salt as political propaganda, archaeological finds suggest at least one massacre. Evidence of multiple knife-damaged bones of women, children, adults and men and a hoard of swords at the site of Kessel-Lith, he said, suggest that this was the location of a Roman massacre around 55BCE.
Gold
"We can't strictly prove it… but we know from Caesar's field reports in 55BCE a battle took place with two Germanic tribes. Caesar went north with troops, the tribes were utterly destroyed…and Caesar says the final battle was at the confluence of the Maas and the Rhine. This is at exactly the location where we found the weaponry and bones. So there is a plausible interpretation to link Caesar's historical details with what we as archaeologists have found there."
He added that Caesar's hunger for gold also coincided with changes in this part of Gaul: before the military expeditions, a large amount of golden jewellery and necklaces was buried in graves. Afterwards, it disappeared, while Caesar appeared to have so much gold that he deflated the local price.
"Gold circulation stopped, there was a peak in buried golden treasures, and that makes a very plausible link with Caesar's conquests," he said. "But the question everyone will ask themselves is: what did Caesar's moral compass look like? How can we link his good deeds in Rome, the liberation of Rome…with his murderous, genocidal activities in Gaul?"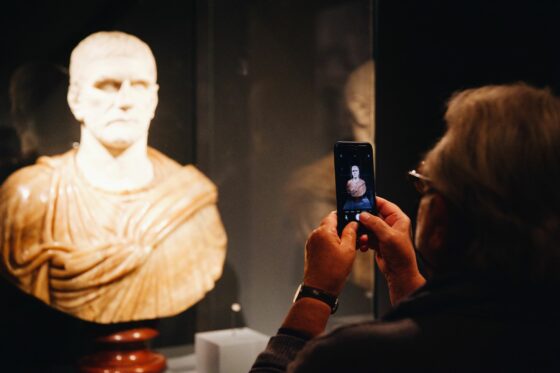 Complex
Dr Carlotta Caruso, an archaeologist from the Museo Archaologico Romano, which has lent objects, said the answer was to see Caesar as a man of his times. "For modern people, Caesar is a divisive figure," she said.
"The world seems divided into those who are conquered by his military, political and strategic prowess and others focus on his arrogance, recklessness and immorality.
"A key point of this exhibition is that we cannot truly understand such a complex figure if we do not fully immerse ourselves in the complex reality of the [times]. Weighing his worth through the yardstick of our modern sensibilities risks undermining the objectivity we need to understand that complex reality."
Julius Caesar I came, I saw, I met my doom runs from September 16 at H'ART museum
Thank you for donating to DutchNews.nl.
We could not provide the Dutch News service, and keep it free of charge, without the generous support of our readers. Your donations allow us to report on issues you tell us matter, and provide you with a summary of the most important Dutch news each day.
Make a donation