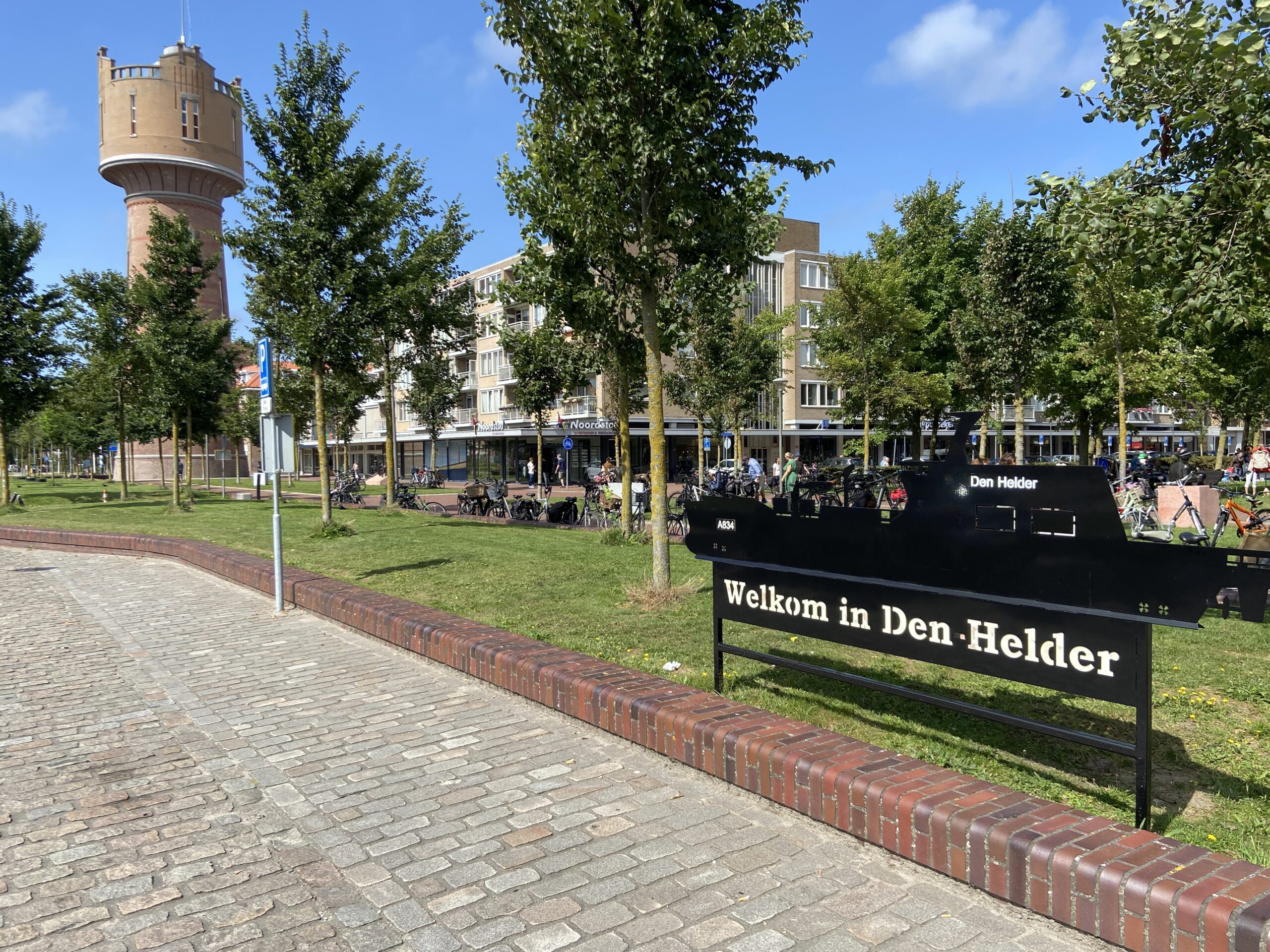 Setting sail for a few days over on Texel? You may want to reserve some time for an afternoon or longer in Den Helder. This coastal community is home to several great museums and more nautical history than you can shake a harpoon at.
Den Helder serves as a pit-stop on the way to Texel for many people. You're bound to encounter several hundred vehicles lined up at the ferry terminal on the average summer morning as tourists and locals alike wait to be transported over to the popular island.
But this small city is definitely worth a proper visit, especially if you're heading that way. For centuries, Den Helder served as a gateway not just to Texel but to the rest of the world. It became a hub for sailors and fishermen in the late 17th century as increasing silt levels around Amsterdam made getting in and out of its harbours increasingly difficult. Several dockyards sprang up to handle the increasing demand for repair work on ships used to travel back and forth across the Atlantic and beyond.
Life in Den Helder largely centred around its waterfront in the centuries that followed. The city bounced back from heavy bombing during World War II and one port is still used by the Royal Navy, but these days the local economy is more dependent on tourism than fishing and the military. Nevertheless, Den Helder continues to honour its maritime history and traditions in its museums. There are also plenty of cafes that cater to seafood lovers.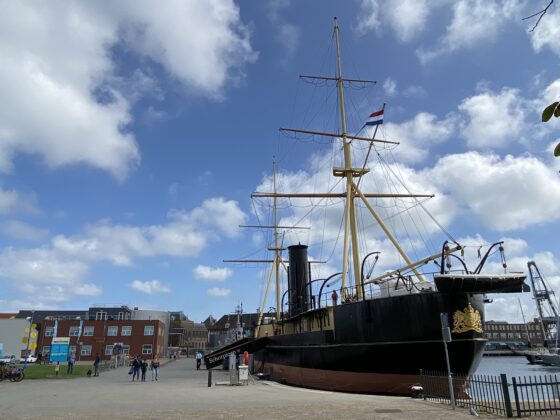 Five things to do
Make your way to the Marinemuseum
If you don't mind not insubstantial amounts of Dutch jingoism (and plenty of German tourists), this sprawling museum that focuses on the region's fascinating naval history is well worth a visit. Be sure to set aside at least three hours to see highlights that include two historical ships and the Tonijn, a particularly cramped submarine that required many low-ranking crewmen to sleep in bunks over the torpedoes.
Claustrophobes, or those prone to bonking their heads in low doorways, might be more comfortable aboard the Abraham Crijnssen. While it might sound completely crazy, this minesweeper was once disguised as a tropical island as the crew fled to Australia at the outset of World War II. The museum's kid-friendly exhibits include radar and sonar stations with lots of buttons to push. Be sure to steer clear of the very goofy 3D propaganda film in the theatre by the submarine unless you want to discover what Dutch marines look like unconvincingly playing drug traffickers in bad 80s wigs.
Don't forget the forts
Given its history as a strategic port, it should come as no surprise that Napoleon's forces made themselves pretty comfortable in and around Den Helder back in the day. Fort Kijkduin was built by his troops in 1811. Located in Huisduinen, a small village just outside of Den Helder, It's now home to an aquarium, a historical museum, and the skeleton of Chris, a large sperm whale. Fort Westoever was constructed in 1825 and has since become a brewery. Grab a burger and a beer at the cafe before or after checking out its two escape rooms. There's also Fort Harssens. Built in the 1880s, it's currently open by appointment for group tours.
Art by the sea
De Nollen is a large art project typically open April through the end of October in addition to certain Sundays during the off-season. A walk through Den Helder's old dune area will take you past sculptures built by artist R.W. van de Wint. The project was his life's work and each one was designed to harmonise with the surrounding environment. There's also an indoor area with additional exhibits, but they're only accessible during guided tours. At the time of writing, a new museum is under construction out there. If you prefer quirkier art, head to House of Rejoez. This somewhat strange gallery features 'upcycled' art and furniture inspired by comic books, movies, and rock bands. Its neighbouring shops and galleries on the Spoorstraat specialise in urban and pop art.
Participate in a (virtual) rescue mission
The family-friendly Nationaal Reddingmuseum focuses on the Dutch search and rescue services. The museum will teach you how to read messages in Morse code, signal with flags, and how difficult it is to operate a hand-powered searchlight. You can check out lifeboats on the docks outside and tour them between April and October. There's also a 'virtual reality experience' that will give you the opportunity to participate in a simulated rescue at sea. If that isn't enough to give you an idea of what it's like to work as a rescue worker tasked with monitoring the North Sea, the museum has a wind tunnel and a boating simulator.
Stop and smell the flowers
Den Helder is home to Hortus Overzee as well. This botanical garden has several outdoor areas and greenhouses that contain native and exotic plants. Koi fish and turtles can be found in a relaxing Japanese garden with natural stone bridges and Japanese prunuses that are rare in this corner of the world. It's usually open to the public from May through early November. Just outside of town there's Kleurrijk Julianadrop, one of the largest tulip bulb production areas on the planet. The flowers are gorgeous during the spring months and visitors can go on tours or helicopter rides when they're in bloom. There's also theatrical performances. You can visit the website for further details.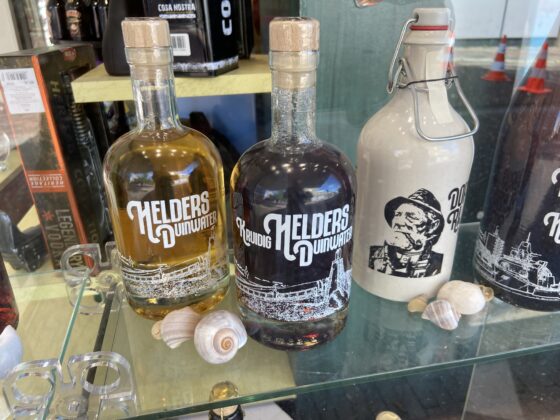 Where to eat
Aim for De Vishal if you're looking for a quick lunch and prefer your seafood fried or smoked. It's conveniently located near the train station. Just a few doors down at Foodstation Avanti there's sandwiches, salads, and smoothies. C'est Si Bon is squeezed in between both of them and has both a lunch and dinner menu.
Along with a name that's written in all capital letters, you'll find great views, seafood, and burgers at NOGALWIEDUS over by Fort Kijkduin. You can also gaze out at the sea and watch ships sail past at 't Veerhuis Lands End. Along with lunch and dinner, they host high tea, high beer, and high wine gatherings. The family-owned Powngtong is a great spot for Thai food. Have you got fussy eaters or tots with you? Look no further than De Pannenkoekenvallei.
The cosy Deugeniet is where to head for breakfast or linger over a cup of coffee and a slice of cheesecake if the weather turns foul. The nautical-themed Bij Tante Nel is another good spot to watch boats go by. They do breakfast and borrels. In the mood for ice cream or a hefty 'freak shake'? Then head to Bella Gioia.
Where to stay
If you'd like to go camping without all that outdoorsy stuff, book a night or two at Forest Hotel. The rooms have a woodsy theme. A more luxurious experience awaits you at Grand Hotel Beatrix over in Huisduinen. It has a heated indoor pool, sauna, and Turkish steam room.
Also in Huisduinen there's The Baron Crown. It's a charming B & B with '30s decor. In the mood for something more rustic? Check out the wagons at B&B Boerderij Rust. Other unconventional lodgings are available at Dutch African Breeze.
How to get there
Once you're on board the ferry from Texel, the crossing averages 20 minutes. The roughly 93 kilometre journey up the A7 from Amsterdam takes about 70 minutes. Travelling by train? The trip from Amsterdam Centraal to Den Helder's train station usually runs 70 to 80 minutes.
Anything else?
Like many cities, towns, and villages all across the Netherlands, Den Helder has its own local liquor. Actually, there's two of them. If you care to imbibe, bottles of Helders Duinwater and De Smaak van Den Helder are available at Slijterij en Wijnhandel Van Oeveren.
The local naval base opens its gates every year for Marinedagen, but the dates can vary from year to year. There are military demonstrations and members of the public can tour a few of the ships. If you're an excellent swimmer, you may also want to consider participating in the annual Beach to Beach Swim that takes place every August or September. It's not for the faint of heart and you could encounter everything from waves to curious seals during the gruelling 6 kilometre swim from Huisduinen to Den Helder.
Thank you for donating to DutchNews.nl.
We could not provide the Dutch News service, and keep it free of charge, without the generous support of our readers. Your donations allow us to report on issues you tell us matter, and provide you with a summary of the most important Dutch news each day.
Make a donation