Travelling by train to NL is more expensive than flying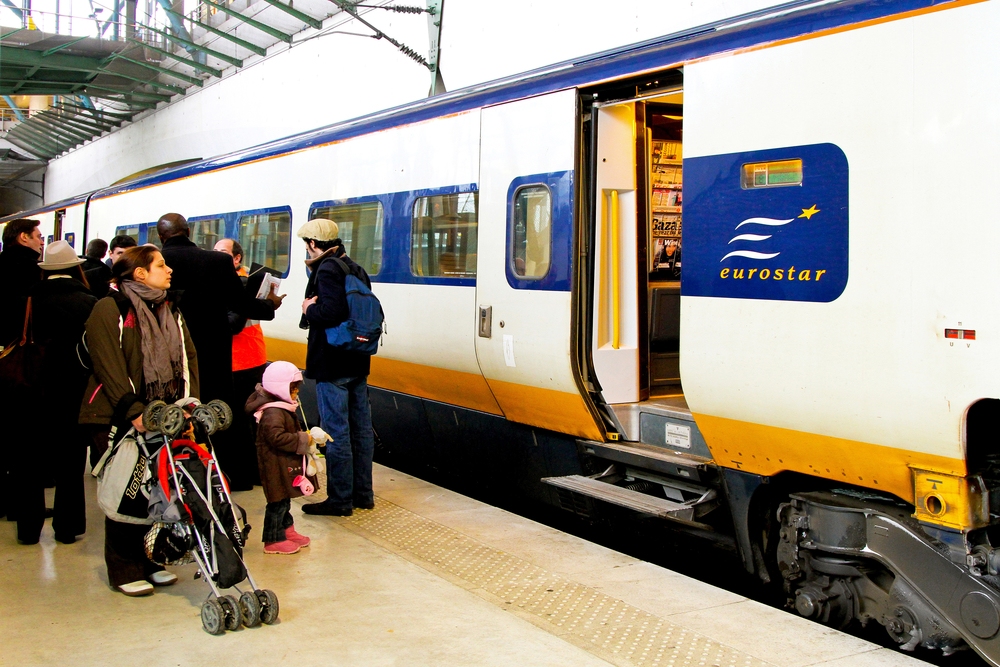 Travelling to and from the Netherlands by train costs 1.5 times the price of travelling by plane, even though flying is more polluting, a Greenpeace report has revealed.
The study analysed eight international routes to and from Amsterdam. On three of them – London, Nice and Stockholm – flying was predominantly cheaper.
More than 4.7 million people travelled the Amsterdam-London route by plane in 2019. This is Europe's most used short-haul flight, Greenpeace says, despite four direct trains every day taking only four hours. On average, a train ticket was almost double than the plane on this route, with Eurostar prices up to €333, the campaign group found.
Greenpeace argues taking this journey by train instead of the plane would save 216,000 tonnes of CO2 per year, as much as the annual emissions of all the cars in Groningen.
The direct service is set to halt for several months next year because of work being carried out on Amsterdam's central station.
Nice-Amsterdam was found to be the most expensive international train route for the Netherlands, with a ticket costing on average three times as much as a flight.
For Amsterdam-Stockholm, a train would cost 2.5 times as much as a flight and take more than 17 hours.
On four other routes, to and from Copenhagen, Prague, Ljubljana and Berlin, the train was cheaper on some days, but still more expensive on average.
Berlin-Amsterdam by train would cost 38% more than by plane, with the fastest day journey lasting 6 hours and 16 minutes.
Greenpeace argues that train routes going through the Netherlands and Germany would be especially beneficial for the climate, as both countries use 100% renewable energy to power trains.
One route cheaper by train
The only train route that was cheaper most of the time was Amsterdam-Warsaw, the study found. But again, the best connection would take more than 13 hours and involve two changes.
In addition, tickets for most trains to Poland and other destinations cannot be bought four months in advance, another disadvantage over planes, the environmental organisation noted.
An NS spokesperson told Dutch News that longer booking times would only work if "partner carriers abroad extend their own booking periods at the same time." But as a result of a pilot project for Eurostar and IC Brussels trains in 2021 and 2022, the booking period for these two has now been extended to nine months.
The analysis also found many routes without a "reasonable" train connection. These include Oslo-Amsterdam and Amsterdam-Madrid.
"Unfair competitive advantage"
The study was carried out by Greenpeace Central and Eastern Europe comparing the costs of flight and train tickets on 112 routes across Europe, of which 94 were cross-border connections. Tickets for trains were found to be on average twice as expensive as for flights, with low-cost airlines having the lion share.
The organisation says flying can be more than 80 times worse for the climate than taking the train. But airlines have an "unfair competitive advantage" because they are exempt from paying tax on kerosene, while there is no equivalent for railways.
"Airlines benefit from outrageous fiscal advantages. Planes pollute far more than trains, so why are people being encouraged to fly?" said Greenpeace EU senior climate campaigner Lorelei Limousin.
The NS spokesperson said railways in the Netherlands do not receive support in that way from the government. "You pay 9% VAT on your train ticket for the Dutch part of the journey. The taxes in other countries of the journey are determined by that country," she added.
'Climate tickets'
Greenpeace called for "fair taxation system" for airlines and for the introduction, across the EU, of affordable "climate tickets" for the use of all public transport, such as those available in Germany, Spain and France.
Dutch News recently reported that train tickets bought in the Netherlands are more expensive than in neighbouring countries like Belgium and Germany, also for cross border connections.
A survey published this week by the European Commission showed that Dutch citizens consider climate change the second most serious problem facing the world after poverty (66% versus 68%).
72% of people surveyed in the Netherlands and 63% across the EU said they are personally taking action. But only 32% of Dutch and 11% of EU citizens said they consider the climate impact of transport when planning holidays and long-distance travel.
Thank you for donating to DutchNews.nl.
We could not provide the Dutch News service, and keep it free of charge, without the generous support of our readers. Your donations allow us to report on issues you tell us matter, and provide you with a summary of the most important Dutch news each day.
Make a donation