Dutch News destinations: Heading for the Efteling? Try Tilburg
Brandon Hartley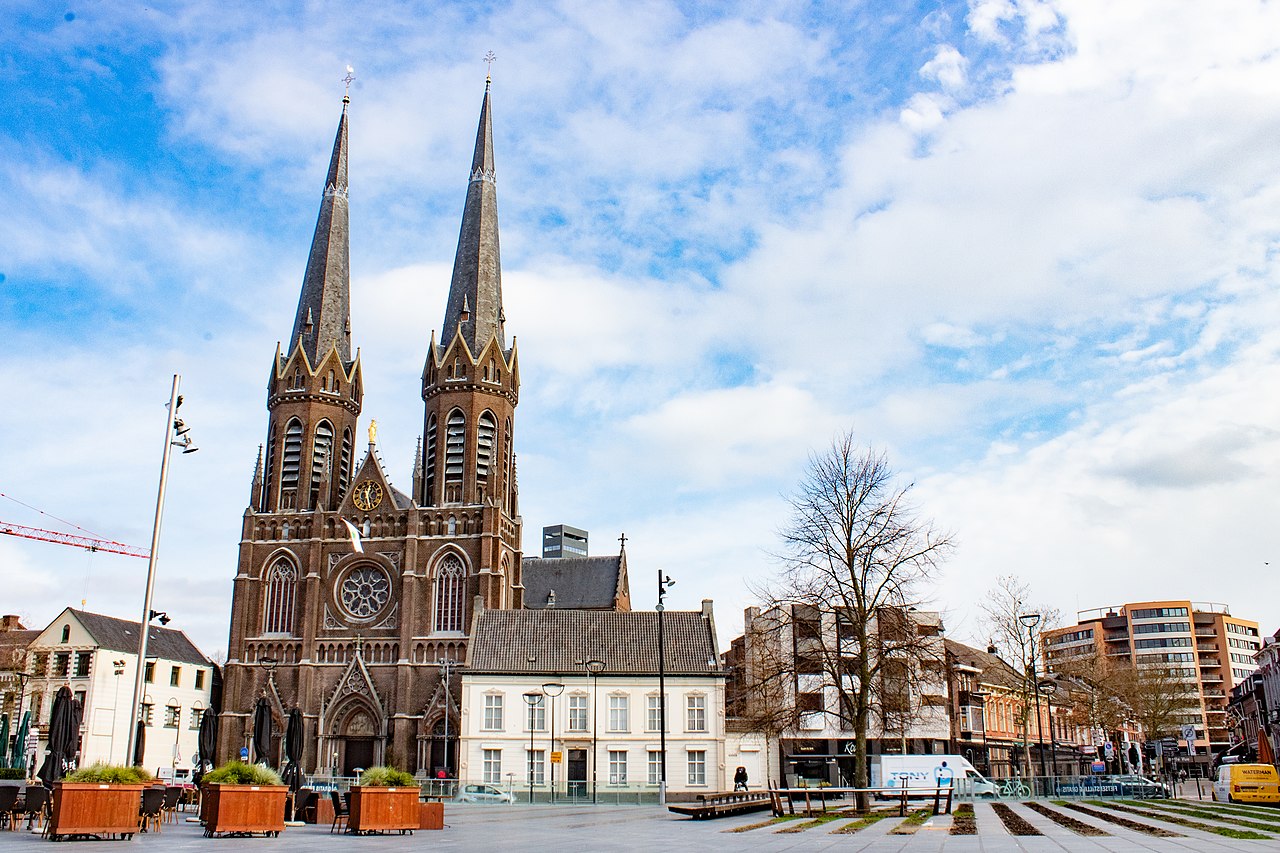 Once known as the wool capital of the Netherlands, much of Tilburg and the surrounding countryside was used for sheep pastures and wool manufacturing. King William II grew so fond of the community during his reign in the 19th century that he once said, 'Here I can breathe freely and I feel happy.'
Today the chance of Tilburg landing in a Top 5 list of must-see locales in the Netherlands is next to nil, but it is practically next door to one. Amusement park the Efteling, its famous neighbour, is just up the road.
But if roller coasters and fairy tale forests aren't your sort of thing, Tilburg proper does have plenty to keep you occupied during a day trip or longer. The city hosts several annual festivals and the one for Carnaval is among the country's most raucous. It's also steadily becoming Noord-Brabant's best community for live music.
Five things to do 
Enter a world of enchantment
The Efteling remains one of the continent's best theme parks. As aficionados continue to quibble over whether or not it or Europa Park deserve the # 2 slot behind Disneyland Paris, the Efteling engineers continue to crank out bigger and better attractions. Recent years have seen the additions of a trackless dark ride called Symbolica and Max & Moritz, a duelling roller coaster. A revamped version of Danse Macabre, Efteling's haunted house, is set for 2024.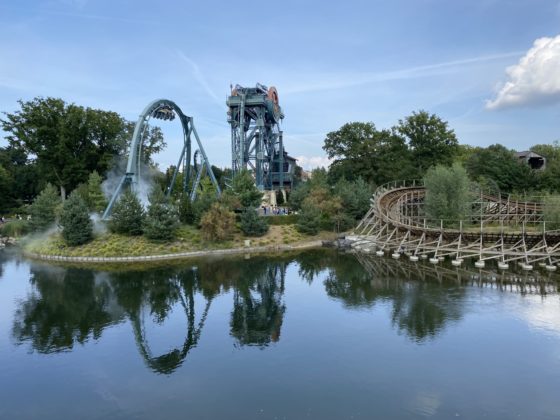 The top tier attractions are a huge draw for the millions of visitors who push their way through the front gates every year, but more subtle things like the paper gobbling Hollebolle Gijs trash containers make the park truly special. Chasing golden coins that pop out of the derrière of the donkey statue in the Sprookjesbos is practically a rite of passage for many Dutch children.
Sip some Schrobbelèr
Schrobbelèr is one of the best herbal liquors in the Netherlands and it's made in Tilburg. The brew was originally created by local entrepreneur Jan Wassing in the 1970s. He loved Carnaval but, unfortunately, his stomach did not. It couldn't handle boozy beverages so his solution was to whip up Schrobbelèr, a low-alcohol alternative.
After serving it to friends in his home bar and realising he had a potentially lucrative product on his hands, he started producing larger quantities in a garage behind a local liquor store. To hear the rest of the story, visit the Schrobbelèr distillery where the staff host tours on the weekends. Weekday ones are also an option if you can convince at least 19 drinking pals to tag along.
Mosey over to a museum 
Tilburg has several museums worth checking out. Modern art fans should head to De Pont Museum. Housed inside a former wool mill, it's one of the first museums in the world to take over an industrial space. Its Thursday night PUNCH programme livens things up further by filling the galleries with DJs, guest speakers, and more.
You can take a close look at woolly mammoths, saber tooth tigers, and other creatures both big and small at Natuurmuseum Brabant. The quaint but no less family friendly Kessels Museum is located in an old musical instrument factory. Along with a collection devoted to wind, orchestral, and marching band instruments, the staff restore old ones in an on-site workshop.
Attend a weird and/or wild live show 
Everybody from Alice Cooper and Kraftwerk to Snoop Dogg and Post Malone have played at the 013 Poppodium. While it's a great venue for live music, don't try to take a large bag inside. It could cost you €10 for a locker. You can also enjoy live music and other performances at additional venues around Tilburg including: the Schouwburg Concertzaal, Paradox, and the Cultuurfabriek Hall of Fame.
Check out some unusual sights 
A stroll around town will take you past a series of unique buildings and public art. Start with the Paleis-Raadhuis, the palace William II never got to enjoy. It's one of the stranger structures in Noord-Brabant and the exterior resembles a toy castle. In the years following his death, it was converted into a school and Vincent van Gogh was one of its first students. The roof served as a watchtower to monitor enemy aircraft during World War 2. These days the palace is set aside primarily for weddings and meetings.
LocHal was once used to repair locomotives, but now it's one of the weirder libraries in the Netherlands. There are tours, or you can always just gaze up at the girders in the cafe. You'll find one of the oddest public artworks in the Netherlands at a roundabout of all places. Draaiend Huis is a spinning house that makes a full rotation once every hour or so. You can learn about other street art and public sculptures located around Tilburg on the city's cultural website.
Where to eat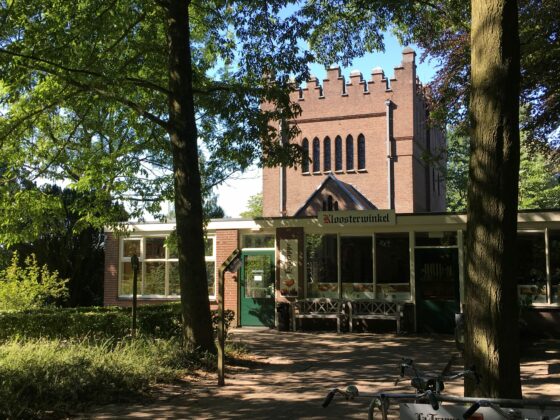 Bierbrouwerij De Koningshoeven, best known for its outstanding La Trappe beers, is located just outside of town and well worth the effort, especially if the sun is shining. Grab a table at the abbey's outside terrace and enjoy a leisurely lunch. The monks also offer tours of the brewery and they have a tasting room as well as a gift shop.
Closer in there's Mr. Morris. It's another lunch spot but they also do breakfast and have a lengthy coffee and juice menu. If you're travelling with a group of indecisive eaters, aim for Gourmet Market Tilburg by the train station. It has over a dozen food stalls featuring various types of international cuisine. There's something there for everyone.
Buutvrij is a good place to pause and deal with an afternoon energy dip or to sit out a rainstorm with a latte. They have a lunch menu, too. Cargo Bikes and Coffee is another option for caffeine cravers or if you've got a flat tire on a bakfiets. In the mood for ice cream? Try IJssalon Intermezzo. They also have waffles, sundaes, and milkshakes.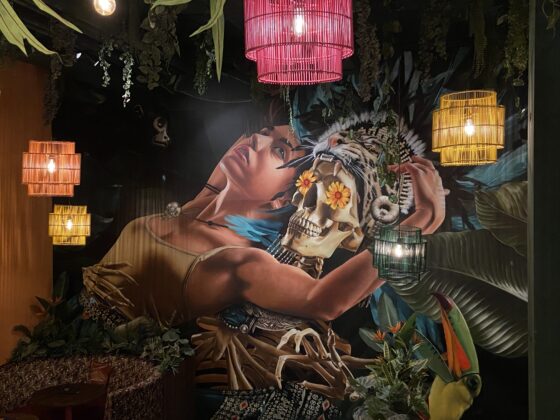 For dinner, there's the Nacho Bar. It's not likely to win awards any time soon for the country's most authentic Mexican food, but the vibe and staff are nice. They make their own nachos and the menu is chock full of street food and cocktails.
If you have plenty of money to burn, the Michelin-starred Monarh routinely racks up rave reviews. Het Ketelhuis is a family-friendly pancake house with a playground and upstairs play area that's good for lunch or dinner if you've got wee ones with you. Eetbar De Wagon is located inside two train cars. Climb aboard for dinner or a borrel.
Where to stay
Pickings are somewhat slim in Tilburg as far as hotels are concerned. Stadsslaperij is a small bed and breakfast with modern furnishings. The recently renovated Auberge Du Bonheur is more sleek and each room references the city's textile history. As the name suggests, Mercure Hotel Tilburg Centrum is conventionally located in the centre of the city. Hostel Roots is a safe bet for those travelling on a budget.
How to get there
The drive from Amsterdam takes about two hours. A typical journey from Amsterdam Centraal to Station Tilburg is roughly 90 minutes with a transfer at Den Bosch.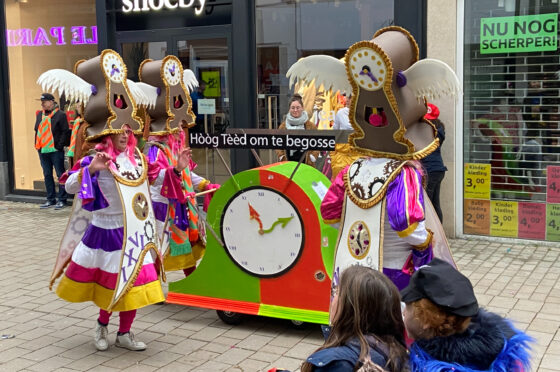 Anything else?
The locals go all out for Carnaval so best avoid the city then if you hate drunken crowds. Just getting down there can be an adventure, especially if you travel via the NS. You'll need to prepare yourself for standing room only conditions on the trains as you grapple for space against legions of revellers dressed as everything from Christmas trees to the Mario Brothers.
The city is briefly renamed Kruikenstad during the festival, which translates as 'Jug Town.' This is a reference to the containers of human urine once used in wool production. It's a fitting name. You're bound to encounter plenty of bladders full of lager being emptied into everything from pop-up sidewalk urinals to random bushes during the fest.
Thank you for donating to DutchNews.nl.
We could not provide the Dutch News service, and keep it free of charge, without the generous support of our readers. Your donations allow us to report on issues you tell us matter, and provide you with a summary of the most important Dutch news each day.
Make a donation