How to teach kids about genocide (hint: carefully)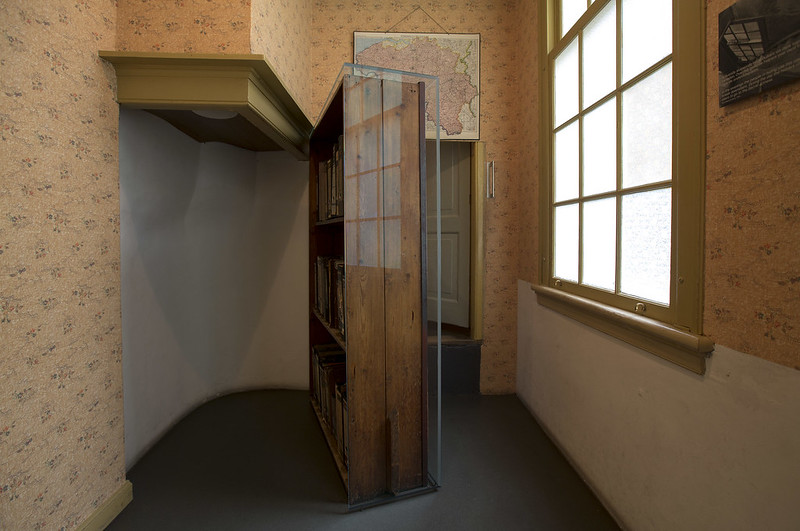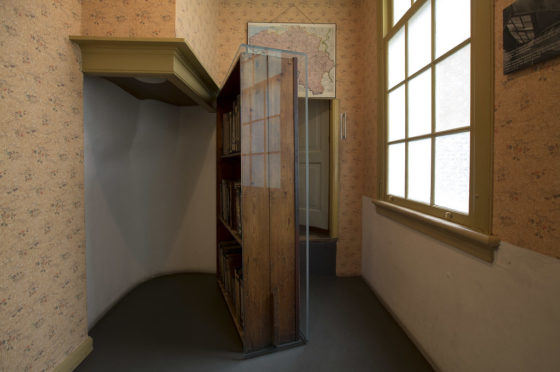 On this May 4 & 5, war crimes reporter Lauren Comiteau reflects on war, genocide and the status quo.
Other children played tag and hide and seek.
Mine played 'Anne Frank' in the basement. Not the quiet, no-one-can-know-we're-here version, but a perpetually panicked pre-hiding game that sounded like a family of mutant rats had taken up residence in our cellar.
We live in Amsterdam, where this imaginary child's game has more resonance than it may elsewhere: the last home of the young diarist, the city where she spent two years hiding in the darkened annex of her father's business, the place from where she was betrayed and deported to her death.
After our first trip to the Anne Frank museum some years back, my then 6- and 8-year-old daughters used to torture each other at night simply by shouting 'Anne Frank' into the other's face, the image of marching Nazis and skeletal frames behind barbed wire doing what it was supposed to and leaving them cowering in their beds for what seemed like hours. (I must say the Anne Frank House advises visitors not to bring children until they're at least the age of 10.)
We didn't go back for years.
Home turf
I admit we have some heated, age-inappropriate family discussions. I'm a journalist who moved to The Hague more than two decades ago to cover the nascent Yugoslav war crimes Tribunal; my ex is from Belgrade, a Serb who, like many of his compatriots, was never a fan of the court he saw as biased against him. We talked about genocide at the dinner table the way other families talked about pillow pets.
Even our ride to Anne's house was full of strife, me explaining that she was one of some six million Jews killed during the war, my Serbian ex putting all the emphasis on his fellow nationals and Partisan fighters imprisoned, tortured, murdered.
'It's not a contest,' I mumbled at the time. 'Isn't there enough evil to go around?'
'It was bad for everyone,' we grudgingly agreed.
My kids knew we had a hiding space beneath the floor in what functioned as our mud room, a place where Jews hid temporarily from knocking Nazis during the war (all Jewish homes had them).
It's nothing as thrilling as a secret annex behind a hidden bookcase, but they nevertheless loved taking their friends down there, showing them this exotically dark, dank earthen-floored space where they knew people hid but couldn't imagine how, much less having to do so themselves.
'How did they go to the bathroom?' they ask me. 'What if they saw a spider and screamed?'
I didn't tell them that the entire De Vries family who once lived in our house was murdered in the Holocaust.
How do you teach kids about genocide?
'Indirectly,' Piet van Ledden, formerly of the Anne Frank House's education department, once told me. It's a hard enough concept for adults to get their heads around, let alone kids. Which is where Anne and her personal account come in, he explained: to put a human face on an inhuman tragedy.
But I can't say that strategy worked well for my daughters. Yes, the genocide now had a human face—theirs. An echte Amsterdamse meisje, or real Amsterdam girl, just like them, frozen for eternity playing on Amsterdam streets they regularly cycled down. Sometimes I worried that by relocating to Europe, I was raising them in genocide ground zero.
But it was those same images of marching Nazis and skeletal frames piled high that brought me to The Hague in the first place. As a Jewish girl, I was spoon-fed them throughout my childhood—at Saturday morning Hebrew school, during holidays and in countless documentaries. We read books including, yes, Anne Frank's Diary of a Young Girl and had the mantra drilled into our receptive young heads: Never Again.
Srebrenica
So, when I watched the men being separated from the woman in Srebrenica in Bosnia on prime-time TV during that hot week in July 1995 (a break from my sun bathing at the beach), put on busses and driven out of what was supposed to be a UN safe haven, it seemed apparent that where they were going could be no place good. Never Again?
Some 8,000 Muslim men and boys were killed in the week that followed.
I moved to The Hague because I wanted to understand why people kill each other, why neighbours turn on neighbours and killing can be as causal—or as meticulously planned—as a Shabbat dinner. But even as a court reporter covering the first war crimes Tribunal since the Nuremburg and Tokyo trials following World War II, I remained an observer from a safe distance, just as I had digested Holocaust literature as a child under my flowered bedspread from my suburban New Jersey bed.
My friend Piet, an Auschwitz survivor, had his own explanation of why people kill each other: 'It's like Cain and Abel,' he used to say. 'Brother kills brother. Always has been. Always will be.' (He also had his own views of Anne Frank: 'She was a young girl who kept a journal and is now the only face of the Holocaust.')
I'm not sure I have any answers, except that so much is based on fear, so easy to exploit by unscrupulous leaders craving power at any cost, especially when they've crammed their people between a rock and a hard place. The push into violence is no big leap (especially if you arm a population). Unfortunately, history shows that most of us follow.
Never again 
My family has always talked about never again, about how everyone is equal no matter if they're Black, red or white; Jewish, Muslim or Serbian Orthodox; animal eaters or strictly vegan.
Still, when my deliciously naïve daughters looked up at me and asked if one day Nazis, or any other 'bad people,' would come and take them away from me, hurt them or kill them even, it's all I could do to bite my lip and continue the tradition my forebearers bequeathed to me.
I looked them in the eyes. And I lied to their sweet little faces. 'Don't worry,' I reassured them. 'It can never happen again.'
Thank you for donating to DutchNews.nl.
We could not provide the Dutch News service, and keep it free of charge, without the generous support of our readers. Your donations allow us to report on issues you tell us matter, and provide you with a summary of the most important Dutch news each day.
Make a donation