Amsterdam crime rises 17%, with more cyber and firework attacks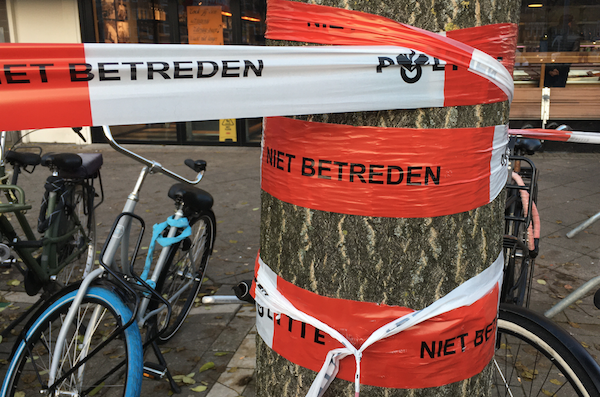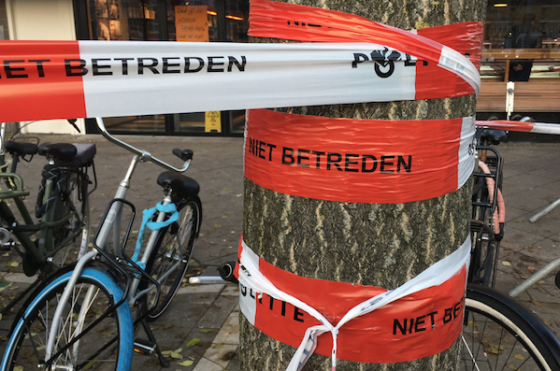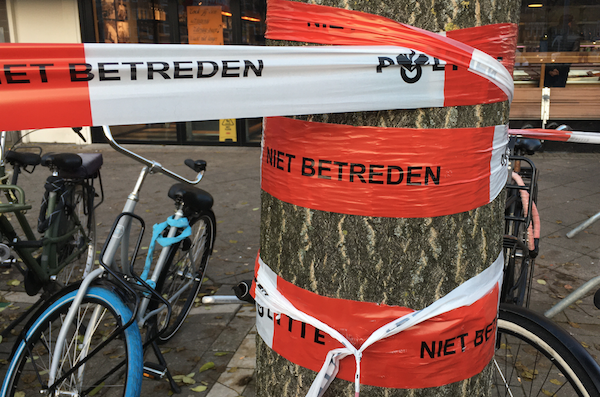 Registered crime rose 17% in the greater Amsterdam region last year, including 99 explosive attacks on businesses and homes, record cocaine hauls at Amsterdam ports and a 'serious' increase in cybercrime.
At a press conference to present the latest figures, police chief Frank Paauw said authorities were especially worried by the increased use of fireworks as weapons.
'One of our concerns, which is related to [organised crime] and intimidation, is explosions and shoot-outs on homes,' he said. 'We have seen a steep increase in these. In times gone by – which almost seem romantic now – an unexploded grenade was hung on a door as a means of intimidation…but now illegal fireworks are set off.
'The market price for setting off a can of petrol with a Cobra firework on it is apparently €1,000…and serious illegal fireworks have the same effect as a hand grenade.'
Pauw said that suspects were difficult to track down, partly because the victims of such crimes were not always 'of good faith' or were reluctant to cooperate with police for other reasons. He added: 'If I compare the figures, in 2022, we had 99 incidents; this year, we have already had 30 explosions in homes and businesses, but in the coronavirus year of 2021 it was 43.'
Concerns
While police and politicians are determined to tackle organised crime, cybercrime and youth offences, three studies into safety in Amsterdam, policing trends and the regional safety report, painted a concerning picture. Many decreases observed during the pandemic were reversed, and some sorts of crime bounced back harder.
A record amount of smuggled cocaine – 1,522 kilos – was discovered at Amsterdam ports in 2022 while police busted various underground banks and a ketamine factory. Reports of fraud and online crime also increased, while some traditional crimes such as pick-pocketing and burglary dropped – falling by around 50% last year compared with the pre-pandemic year of 2019, said Pauw.
Eleven people died violent deaths, a drop on previous years, although police say that the 'boundaries of violence' have shifted for the worse in organised crime. The event that gained perhaps the most international headlines was a foiled hostage-taking at the Apple Store in central Amsterdam.
Chief prosecutor René de Beukelaer called for more public awareness, particularly of potential online crimes. 'Everyone has locks on their home but digitally speaking it is often an open house,' he warned.
Youth
Amsterdam mayor Femke Halsema, De Beukelaer and Paauw said authorities are most concerned about a segment of young people whose career path into crime seems to be quicker, steeper and more violent than ever before.
'In general, the proportion of young people in criminality is decreasing, but at the same time there is a hardening, and a shorter career path,' said Paauw.
'There is less youth crime but it is more worrying…We are worried that the traditional career path that young criminals had, from stealing bikes or scooters to vandalism and break-ins, has suddenly become steeper. Today, you see young people committing violent crimes at an age that normally would be 10 or 15 years older.'
Prevention
Halsema said that a political focus would be to protect vulnerable young people from being tempted into crime and targeted by gangs – as well as prison programmes to offer them other paths.
'But it is difficult to compete with the large amounts of drugs money,' she said. 'Serious drug criminals aim expressly for extremely vulnerable young people, some with learning difficulties, offering them huge amounts of money. We are doing what we can…to protect young people from this path.
'While they think they have a great criminal career ahead of them that will bring them to Dubai where they will live in the lap of luxury, the reality is that they will end up dead, in a prison cell or sitting next to their crying mother on the sofa.'
Thank you for donating to DutchNews.nl.
We could not provide the Dutch News service, and keep it free of charge, without the generous support of our readers. Your donations allow us to report on issues you tell us matter, and provide you with a summary of the most important Dutch news each day.
Make a donation