Treat Breda as part of Germany so regulated weed can go ahead: mayor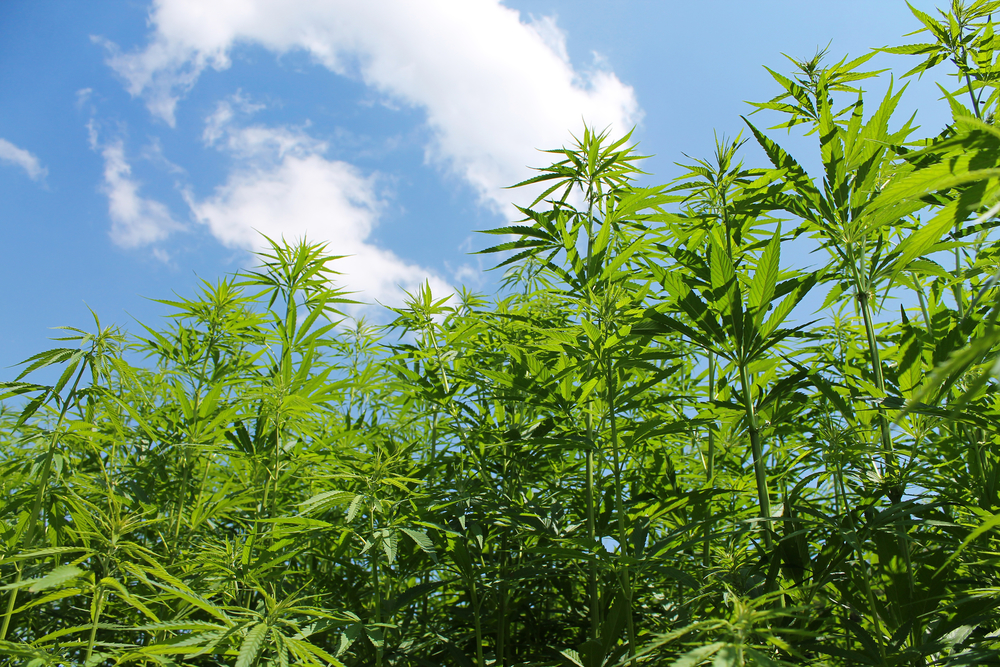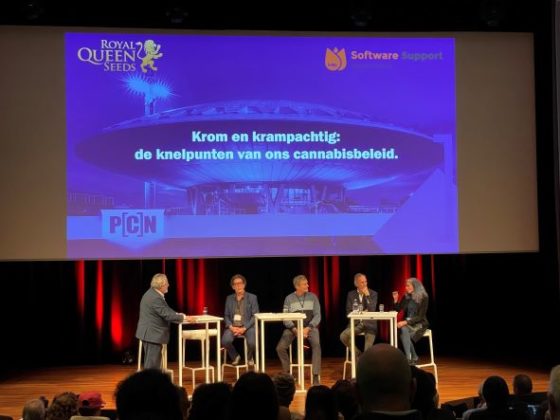 The mayor of Breda has asked if his region can be treated as a part of Germany, in order to go ahead with a trial of regulated cannabis growing.
Speaking at a PCN cannabis association symposium in Eindhoven, Paul Depla said the Netherlands was in danger of losing all enthusiasm for a trial and being overtaken by other parts of Europe.
'If we just keep talking while the others go ahead, we should just stop the discussion,' he said. 'Treat us as German state and let us go ahead with legalisation!
'We have been talking about regulating cannabis since 2008, in 2017 the government finally made a start, and if we keep up this tempo, by 2028 the rest of Europe will have regulated cannabis and the Netherlands will still be talking about a new law.
'There are cities that want to go forward, there are growers who are far enough along to be testing products that could be used. Please let us start, and then Breda and Tilburg can stock our coffeeshops partly with regulated cannabis, working with coffeeshops and coffeeshop owners. It's not an ideal situation, but it's a step that will hopefully stimulate the government to move forward.'
Double trouble
The Netherlands has a situation described by Germany health minister Karl Lauterbach, who wants to regulate cannabis, as a double disadvantage.
An idea of 'tolerance' or gedoogbeleid from the 1960s means that drug laws are not enforced around personal cannabis use in the Netherlands: some 560 coffeeshops can sell the drug, and are legally established and taxed, personal use is not punished, but growing cannabis for commercial use is illegal.
Drug experts and politicians including the mayor of Amsterdam Femke Halsema believe this 'illegal back door' provides a training ground for criminality, while some coffeeshops launder money from organised crime and the cocaine trade.
However, a planned national experiment in regulated cannabis growing in 10 municipalities has been beset with problems and delays. MPs voted narrowly for the proposal in 2017 but it has still not begun. Some growers chosen turned out not to have enough experience or a suitable location, some had problems getting bank accounts, and now the trial may not start until 2023 or 2024.
Positive
Bart Vollenburgh, a coffeeshop owner and co-founder of one of the chosen growers, the Epicurus Foundation told the PCN jubilieum symposium last Friday that there was too much pressure for the experiment to be perfect. 'Every little step forward is a gain,' he said. 'We will do an experiment with a "closed" coffeeshop chain, and for the first time we will be part of a legal solution. If we begin with a sufficient, diverse range, it will have a positive effect: a better, cleaner product that is properly priced will have clients.'
The conference also heard from experts in countries which have legalised cannabis. Hilary Black, who campaigned for medical cannabis access in Canada and worked for one of the world's largest cannabis companies, Canopy Growth, said that the health message was key.
'One of the priorities is to get it out of the hands of children, the money out of the hands of criminals,' she said. 'Some systemic problems are not making the industry [in Canada] very healthy. But there are some tremendous successes. Four years after the recreation of legalised cannabis, youth rates have stayed the same and some data shows a drop between 14 and 17 – I think it just got boring!'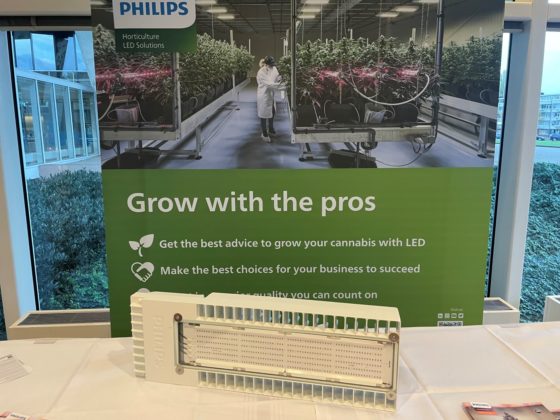 Social function
Jan Brouwer, legal expert and director of the centre for public order and public security at Groningen University, said that coffeeshops – rather than 'dividing the market' between tolerated soft drugs and hard drugs – serve their best function as a form of social regulation.
Other experts called for a clear reassessment of the Dutch situation. August de Loor, who set up the Adviesburo Drugs in Amsterdam, said the current laws are not working. 'In 1976, they said it was progressive, but if you look back, you need to ask yourself if it really was so progressive…Coffeeshop policy wasn't progressive: it was pragmatic. Start with [attacking] the hard drugs, and then the soft.'
Part of the solution is a change in the way cannabis is managed, from a repressive approach to one based on health protection, said Depla. 'For too long, cannabis policy has been criminal policy, but it should be health based policy,' he said, pointing out that a broad group of Dutch municipalities are calling for change. 'It is shadowy, half-criminal, but this idea needs to go. Don't treat it as a criminal job, but as normal agriculture.'
Thank you for donating to DutchNews.nl.
We could not provide the Dutch News service, and keep it free of charge, without the generous support of our readers. Your donations allow us to report on issues you tell us matter, and provide you with a summary of the most important Dutch news each day.
Make a donation