Cities give cafe gas patio heaters the cold shoulder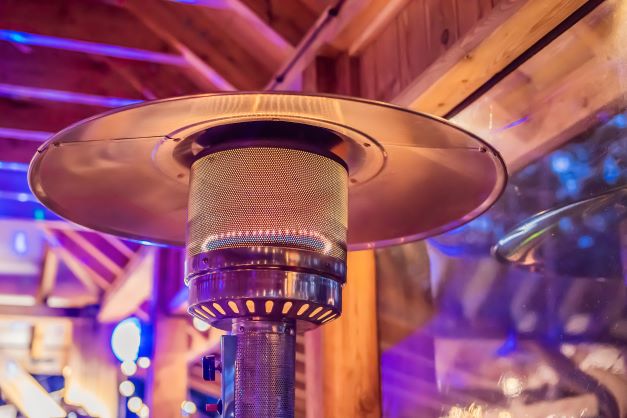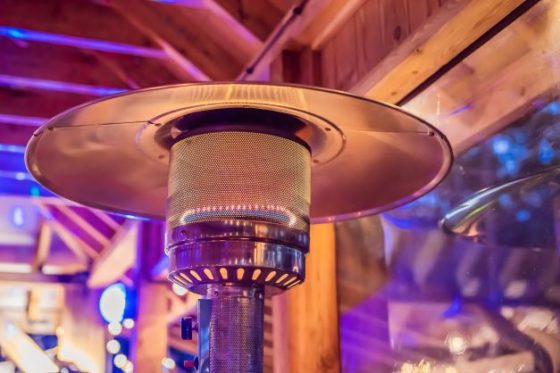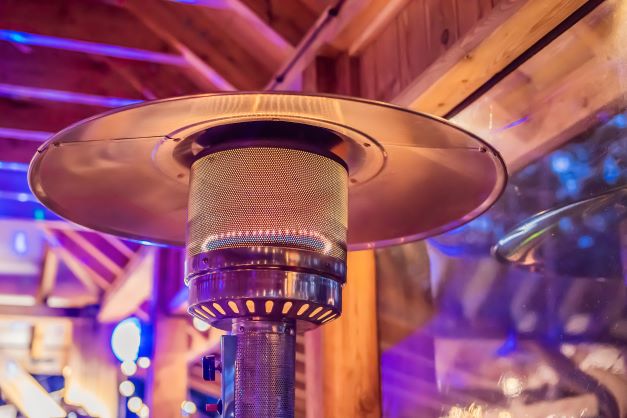 The days of drinkers packing out heated terraces in the winter could soon be at an end. In Maastricht, 16 bar, restaurant and café owners have signed up to a voluntary trial to stop using gas heaters outdoors, which starts today.
Leiden is on the way to phasing out gas-based heaters on terraces, and Amsterdam and The Hague are investigating whether they can do this too. The Dutch are following the example of France, which this year banned gas patio warmers in an effort to reduce pollution.
Imane Nadif, deputy head of the GroenLinks party in Amsterdam, is one of the councillors proposing that the capital investigates whether it can ban gas heaters. 'In the past, there wasn't as much political support as there is now,' she told Dutch News. 'We see that norms are changing around sustainability, and other cities are also taking up the initiative to discourage gas usage.
'But as well as using less gas, we also want to create a level playing field for smaller businesses. Large chains can easily pay for heating on terraces – which means people go there more readily – but if there are the same rules for everyone, you make it easier for smaller entrepreneurs to compete.'
Legal challenge
The question does not seem a simple one in Amsterdam, which has several times tried to ban outdoor gas heaters. A 2011 supreme court ruling found it was not possible to do this under environmental rules, after one business, café Nasty, protested about council permission for outside heating at a nearby competitor.
A spokeswoman for the local councils association VNG, said that it was not a simple matter of public space. 'In a legal context, councils do not have much room to forcibly reduce energy consumption in bars, restaurants, cafes, shops and businesses,' she told Dutch News. 'It would have to be included in the by-laws in order to justify such a demand.'
However, some cities are already stricter than others in granting licences to businesses to operate. In Maastricht, hospitality venues can only have heating on outdoor terrace space from December, and now venues have signed up to avoid outdoor gas heating entirely from November to April, to monitor the effects.
'It was a pilot that was set to run before coronavirus, but was postponed,' said Odin Wijnhoven, press officer at Maastricht council. 'So they are thinking about heated cushions and other ways to keep warm sustainably. The municipality is providing some help, but it is always good for the businesses to find alternatives.'
In a phase-out in Leiden – aiming to ban outdoor gas heaters by 2026 – cash has been provided for alternatives such as blankets, warmed cushions and electric heaters on timers. So far, said spokesman André Vanhaelen, five companies have been provided with warmed cushions, one has had blankets and 'felted woolly furs', and another has used the subsidy for warmed chair seats and tartan blankets.
Visible warmth
Anne Marit Popma, joint researcher and author of a 2018 Kwink Groep report on alternatives to gas for The Hague city council, said that energy prices were very different four years ago.
'At the time, the biggest problem was that the CO2 output of gas heaters was much greater than the alternatives – warmed cushions especially but also electric heaters. However, it would take a lot of time to break even on the investment, and owners didn't really know about these alternatives.
'At the same time, the "terrace season" when people wanted to sit outside was also increasing from just the summer: smoking could have been one of the reasons, since people could no longer smoke inside.'
She said entrepreneurs found heating paid dividends in attracting customers. 'If you have heaters on your outside space, you attract more visitors than neighbours who don't – but you don't always see an electric cushion,' she said. 'There's a visibility to a heater and so it was less appealing for owners to switch.'
Cash
There was mixed response from hospitality owners to the proposed changes. Hospitality industry body KHN told Dutch News many businesses had cash flow problems after the coronavirus pandemic. 'It's now important to generate good turnover to pay off the debts and have money to invest again,' said a spokesperson.
'Terraces play an important role, because the more guests you have, the more they spend and the more you make. Catering businesses do like to use patio heaters…but sustainable choices are playing an increasingly important role.'
Back in Amsterdam, Nadif said that a broad range of parties had passed the motion to investigate banning gas. 'I'm very positive about the direction we are going, in terms of sustainability,' she said.
'Businesses want to attract clients but if their neighbour is a chain with a gas patio heater, people will go there instead. If everyone is the same, they say, it will make it easier. And gas bills are also very expensive now, so there are a lot of positive noises.'
Thank you for donating to DutchNews.nl.
We could not provide the Dutch News service, and keep it free of charge, without the generous support of our readers. Your donations allow us to report on issues you tell us matter, and provide you with a summary of the most important Dutch news each day.
Make a donation