Whatever the weather: 12 great things to do in September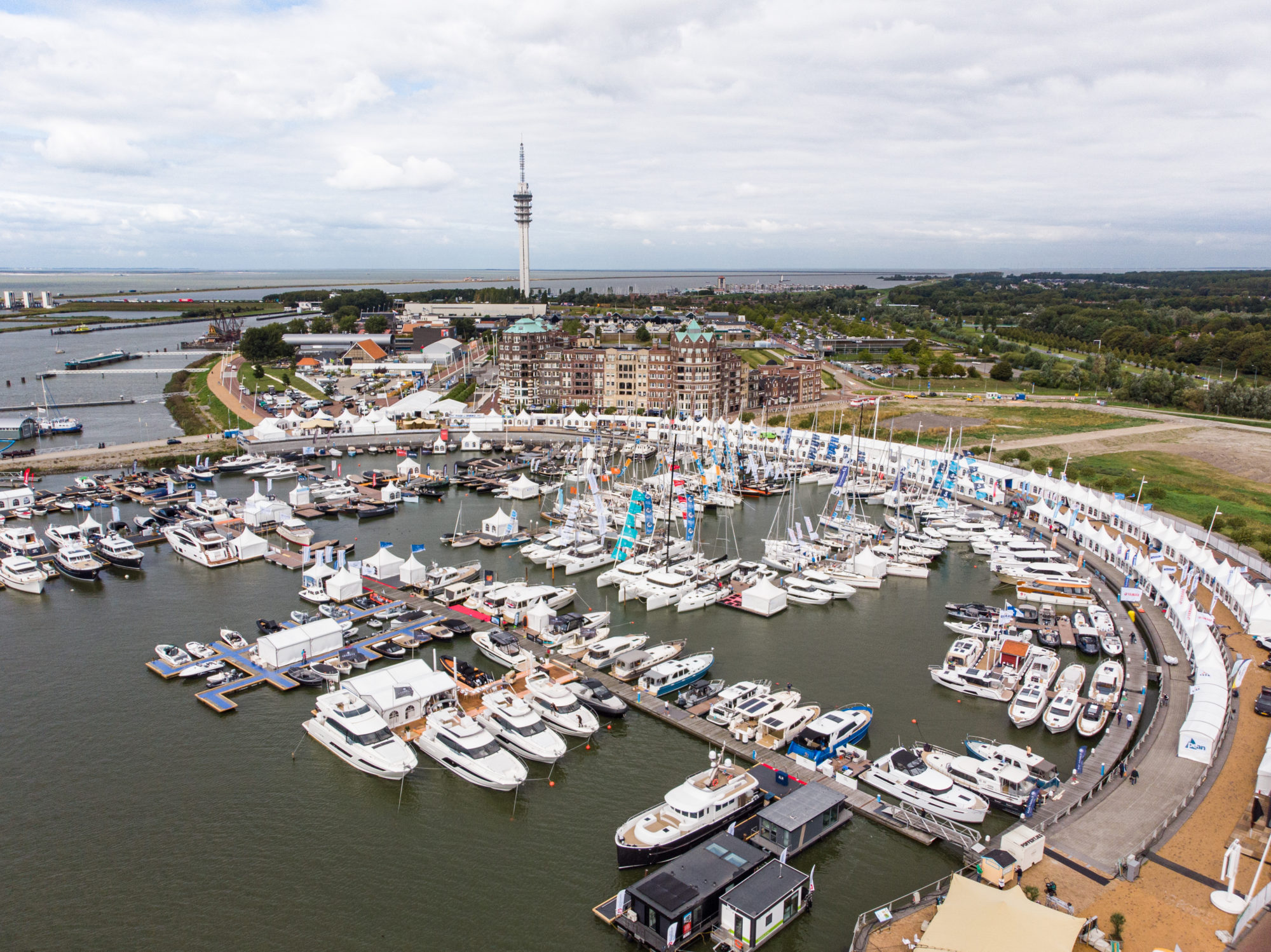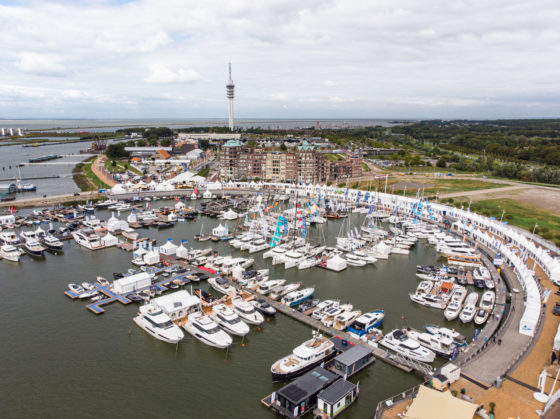 Come rain or shine, September has something for every type of weather. Here's a selection.
Board a boat
For people who like to mess about in boats, the HISWA on-the-water boat fair will be just the thing. Batavia Haven in Lelystad is the backdrop to lots of things nautical, from quiet, electrically propelled boats to slinky models and yachts too. Until September 4. Website
Participate in the Dream
The English Theatre is presenting a traditionally rumbustious performance of Shakespeare's A Midsummernight's Dream by the Illyria outfoor theatre group. Music and song and, front row seat buyers beware, audience participation, accompany the tale of lovers behaving well, like lovers, with some contemporary comments thrown in. Let's hope it stays dry on September 8, 9 and 10. Website
Visit a monument
It's Open Monumentendag again, when lots of weird and wonderful places open their doors to visitors. Top tips this year include tours around posh private homes, industrial heritage sites and 16th centuryy Biljoen castle in Velp which is not normally open to the public so now is your chance. September 10 and 11. Website
Brave the shadows at the ballet
The Dutch National Ballet is opening the season with Shadows, a programme of three choreographies about war, power and hope.
The Green Table, created by choreographer Kurt Jooss in1932 when Hitler's Nazi party was making great strides, is still depressingly relevant. Ukrainian-Dutch Milena Sidorova Regnum is a piece about power set to Mozart's vigorous and vivacious Symphony no 25. The final piece in the programme is the Dutch premiere of Wayne McGregor's one act of light and darkness Yugen. September 13 – 28. Website
See migration in action
The limes, the northern border of the Roman empire, form part of migration history. Soldiers from all over the empire came to the Rhine region, often with their families in tow, to build watch towers and fortresses.
The exhibition Moving Stories, at Museum Het Valkhof in Nijmegen, is linking these comings (and goings) with today's stories of migration through  ancient artifacts and modern art based on conversations with people about why they came to the same region two thousand years later. Until September 30. Website
Faint away at a pretty frock
He was, it is said, a bit of a misery guts but women fell into a swoon when they saw the frocks made by Spanish designer Cristóbal Balenciaga (1895-1972). Black was the colour of his choice, influenced by the culture of his native country: the  traditional black mantillas and the gloom of painters such as Zurbarán all found their way into his work.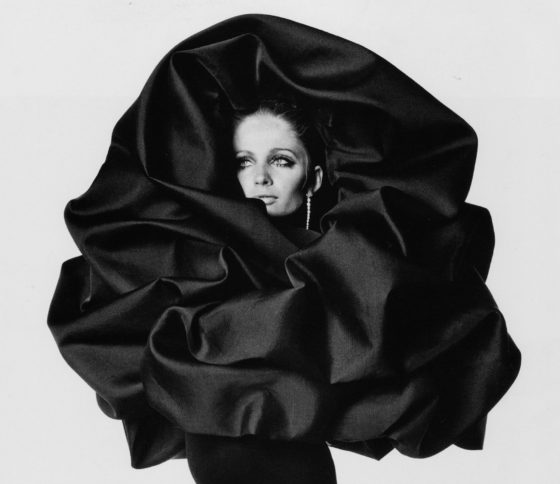 Paired with a very innovative take on fabrics and shapes he became an important influence on later designers, such as Dior. Sixty of his not so little black dresses, accompanying hats and other accessories will be on show at the Kunstmuseum in The Hague. Balenciaga in Black is on from September 24. Website
Enjoy some great design
Here We Are! or, here we have been for quite a while actually, at the Kunsthal in Rotterdam is putting women designers centre stage and wouldn't you just love a house full of their work.
The exhibition, which covers the period from 1900 until now, is a story of emancipation but most of all a celebration of some beautiful designs by Greta Magnussen, Liisli Beckman, Cini Boeri, Charlotte Perriand and many others. Until October 30. Website
Come up and see their etchings
A gift from collector Neeke Fraenkel-Schoorl to the Rembrandthuis has enabled the museum to mount an exhibition around the so-called Etching Revival, the period between 1850 and 1940 when contemporary artists showed a renewed interest in etching techniques and invented a few of their own.
For many of these artists, including Manet, Morisot and Whistler, Rembrandt, who was a prolific and experimental printmaker, was the example to follow.
Fraenkel-Schoorl collected some 400 etchings from the period and a selection of these are now on show, together with the etchings by Rembrandt which inspired them. The somewhat oddly named Rembrandt Revival is on until October 30.  Website
Get even closer to Van Gogh
Vincent van Gogh is an endless source of inspiration and you would think it might have dried up by now. In the original exhibition Closer to Vincent at the VanGoghHuis in Zundert it's the everyday objects Van Gogh painted which tell us more about the man and his time.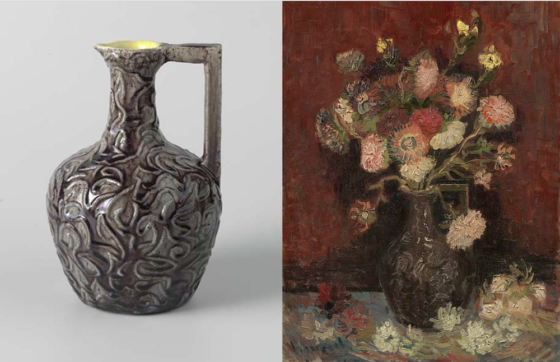 The identification of some of the objects – a few of the ones on show were actually used by Van Gogh – resulted in interesting finds, such as a French earthenware pan which meant the place of origin of one of his paintings had to be changed. Until October  30. Website
Light up before you go to the Kröller Müller
The Kröller Müller Museum in leafy Otterlo is combining ecology and art in Botanisher Wahnsinn, or botanical madness, a phrase which was apparently uttered by an exasperated Jospeh Beuys when trying to locate a rare plant. It's a funny title, suggesting that the subtitle 'vegetal thinking in contemporary art' is also a bit of a joke, but you never know with these arty types.
Plants, shrubs and trees are the protagonists in this exhibition, looked at by artists from different points of view. There are five categories, among which 'Ideological plants (plants in politics, and the post colonial and ecofeminist discours)'. 'Weed' is another. Until October 30. Website
Go to the dogs
If you happen to be on the Wadden island of Ameland and it rains, there is a great little permanent exhibition at the Museum Sorgdrager about… pottery dogs. They were a prized souvenir for fishermen taking an break from fishing for herring at Lerwick in the Shetland Isles at the turn of the century.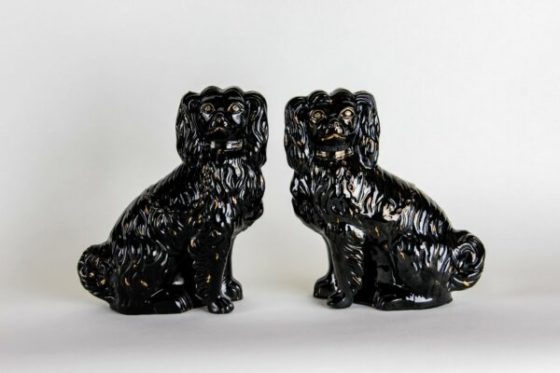 They had pride of place, usually on the mantelpiece, in many a home but little did the fisherman's wives know (or perhaps they did) the dogs were used by prostitutes to indicate their availability. With the dogs comes a world of trade and shipping and life in the Wadden islands.  Website
Last chance
'Beauty is out of fashion,' poet and painter Etel Adnan (1925-20210 says in one of her last interviews, while talking about art critics. This successful retrospective of her intensely colourful abstract landscapes at the Van Gogh museum proves otherwise.
The museum juxtaposes Adnan's and Van Gogh's use of colour and composition, with striking results. Although Adnan found fame as a poet first, she felt a picture paints a thousand words. And it just beautiful. Colour as Language is on until September 4. Website
Thank you for donating to DutchNews.nl.
We could not provide the Dutch News service, and keep it free of charge, without the generous support of our readers. Your donations allow us to report on issues you tell us matter, and provide you with a summary of the most important Dutch news each day.
Make a donation