Dutch destinations: Zoom on down to Zierikzee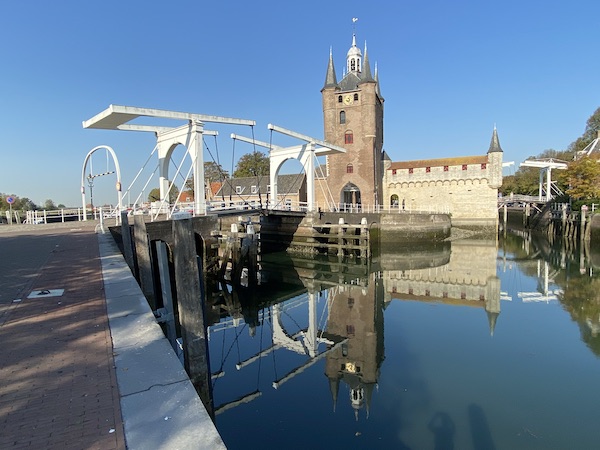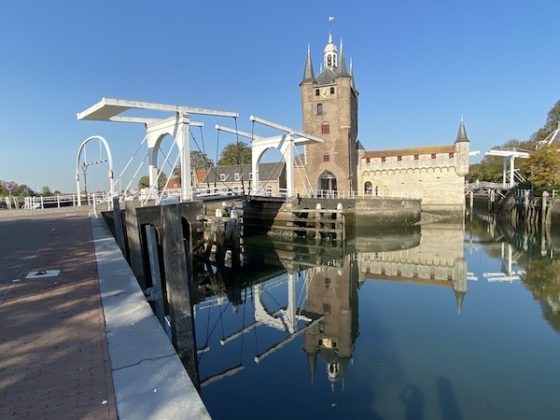 Zierikzee isn't the first place that might spring to mind for a getaway in the Netherlands, but this small coastal city is well worth a visit. Here you'll find 500 listed buildings, museums, a historic harbour, and plenty of cute boutiques and cafes.
The history of the community dates back to the 13th century and for hundreds of years it was best known for the Battle of Zierikzee. The 1304 naval clash pitted the forces of King Philip IV of France against a plucky Flemish fleet controlled by the Count of Flanders.
At first, the small and swift Flemish ships had the upper hand and easily bested their better equipped but slow and clunky opponents who were quickly grounded by shallow waters. The tide turned in more ways than one the following morning after a saboteur cut the Flemish ships loose from their moorings. Their crews watched helplessly as they drifted out to sea.
The city also bounced back from devastating fires in 1414 and 1576 that largely reduced it to ash.
Two tragic events marked the first half of the 20th century for the community as well. During World War 1, a British pilot got lost and dropped eight bombs on Zierikzee. Several houses were damaged and a family was killed. The great flood of 1953 also heavily damaged the city.
Nowadays, Zierikzee is home to a little over 10,000 residents. Dozens of its centuries-old city walls, churches, gates, towers, piazzas, and windmills are still standing, which makes it a paradise for photographers or anyone who enjoys classic Dutch architecture.
Things to do
Take in the sights
Seeing all 500 listed buildings in the city would be a daunting task even if you had several months to spend down there. Most will opt to focus on Zierikzee's most photogenic sights. Cross a double drawbridge and visit the Zuidhavenpoort and the Noordhavenpoort first. These 14th century gates once helped protect the city.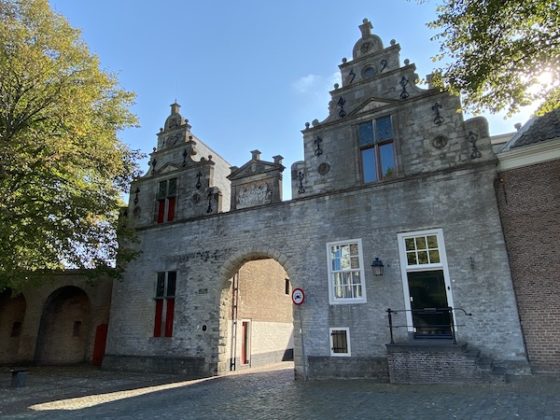 You'll find classic boats in the nearby Nieuwe Haven harbour and historic buildings in the Oude Haven district. A hike up the 279 steps of the Sint-Lievensmonstertoren will reward you with awe-striking views of the surroundings below. Its 15th century designers originally planned to make it 200 metres tall. Some say 130, the stories vary. A recession forced them to chop their plans down to a still impressive 62. The locals often call it by its nickname: De Dikke Toren (the chunky tower). It does look like it's had a few too many bitterballen.
Check out a museum
Nearby Domburg served as an artist's colony and helped foster the careers of Piet Mondriaan, and Jan and Charley Toorop. You can learn more about those who have flocked to the region to inspire their muses at the Marie Tak van Poortvliet Museum. Shutterbugs will enjoy the overview of the history of photography and a collection of unique equipment at the Camera Museum. Exhibitions about the city's history are over in the Stadhuismuseum. 
Have a dam good time
The catastrophic 1953 flood devastated the region and led to the construction of the monumental Delta Works project. Deltapark Neeltje Jans is about a 20 minute drive from Zierikzee. It's home to both a storm surge barrier and, strangely enough, a theme park. Some might consider this crass, but families love the aquarium, and the elaborate swimming pool and daily sea lion shows during the summer months.
The visitor's centre contains far more serious exhibits about the flood in addition to the interactive Delta Experience. The latter is definitely not for the faint of heart or anyone with a fear of water. Bring your walking shoes if you'd like to tour the barrier itself. It's a bit of a haul to get out there.
Seal the deal
A 30 minute drive north will take you to A Seal Stellendam. To be more specific, several seals in addition to exhibits about them. This somewhat oddly named sanctuary brings injured and ill seals back to good health before they're released into the wild. Visitors can see the seals in both indoor and outdoor enclosures. Permanent exhibits also contain information about what it takes to rescue the creatures and help them become seaworthy once more.
Go in search of Job Baster and his fishy friends
Baster was an 18th century physician and naturalist whose legacy includes dozens of studies about medicine, horticulture, and marine biology…in addition to one of the most unique statues in the country.
He's also credited with introducing the nation to what would become one of its most beloved pets. You'll find a stone version of Baster with a bemused smirk on his face in Havenpark holding a goldfish. There's a few more lovingly gazing up at him near his feet. Baster once bred the fish in his own private ponds. The project proved so successful that he soon had a very fishy fad on his hands. Folks came from kilometres around to get one of their very own.
Where to eat
Brasserie De Kaoie is a good spot to head if you enjoy seafood or traditional Dutch dishes. It has a great view of the harbour and a small terrace too. Aim for Restaurant Cristó if you're looking for a romantic dinner. They specialise in contemporary French and Spanish fare. Cristó has a fixed menu Wednesdays through Sundays featuring up to seven courses. If you'd like to try a locally-sourced Oosterschelde lobster, they should be on the menu over at Brasserie Maritime.
Have you got tots in tow or are you looking for a quick meal on the go? Aim for the pretty much self-explanatory Hooked on Fish and Chips. De Pizzeria, unsurprisingly, serves pizzas along with other Italian dishes. There's plenty of traditional pies along with daily specials that include more unconventional ingredients like pulled pork. Meneer Nilsson is a charming cafe that does breakfast, lunch, and dinner.
Roekoekoe is a great lunch spot. Head there for a 'bagel bomb' featuring smoked salmon or Indian coconut curry dahl. They also do coffee if you find yourself looking for a place to chill out in the mid afternoon over a flat white and/or a slice of layer cake. They close most days at 16:00.
If you find yourself in need of baked goods or a loaf of bread for dinner at a rental house or Airbnb, look no further than De Man Die Bakt. This bakery has an array of breads in addition to croissants and Zeeland buns. The latter are ooey, gooey, and absolutely delicious.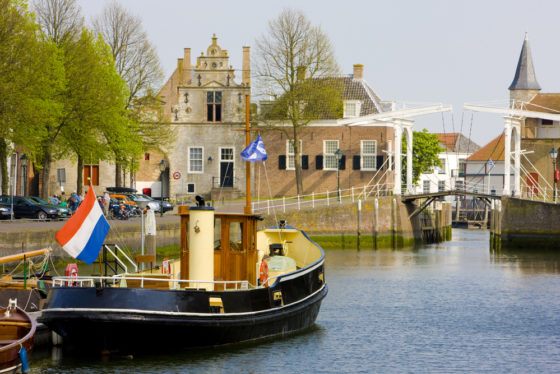 Where to stay
If you prefer your lodgings described with terms like 'historic' and 'unique,' book a few nights at De Zeeuwse Hemel. It's housed in a 16th century building and much of the decor in each one of its themed rooms dates back to the 18th. It's part of a complex that also has a small restaurant, a shop, and a garden.
Boutique Hotel Zeeuws Meisje is located near the harbour and its rooms have been described as 'Instagrammable.' De Oude Haven is one of the city's many bed and breakfast options. Camping Kloet is a campground located outside the centre that's tranquil and quiet, at least partially because they don't allow dogs or large groups.
How to get there
Zierikzee is located on the island of Schouwen-Duiveland. It's about a 2.5 hour drive from Amsterdam. It's not accessible by train, but if you'd like to use mass transportation, many opt to ride the rails to nearby Goes and complete the journey with a 20 or so minute bus ride.
Anything else?
Havendagen is a three day festival that's scheduled to take place in 2022 on 25 through 27 August. The programme for its 33rd edition isn't online yet, but it's sure to include the annual crowning of the Mosselprinses (Mussel Princess). You can find a full list of prior princesses on the fest's website.
Thank you for donating to DutchNews.nl.
We could not provide the Dutch News service, and keep it free of charge, without the generous support of our readers. Your donations allow us to report on issues you tell us matter, and provide you with a summary of the most important Dutch news each day.
Make a donation