Indiana Jones of art world returns ancient reliquary: Telegraaf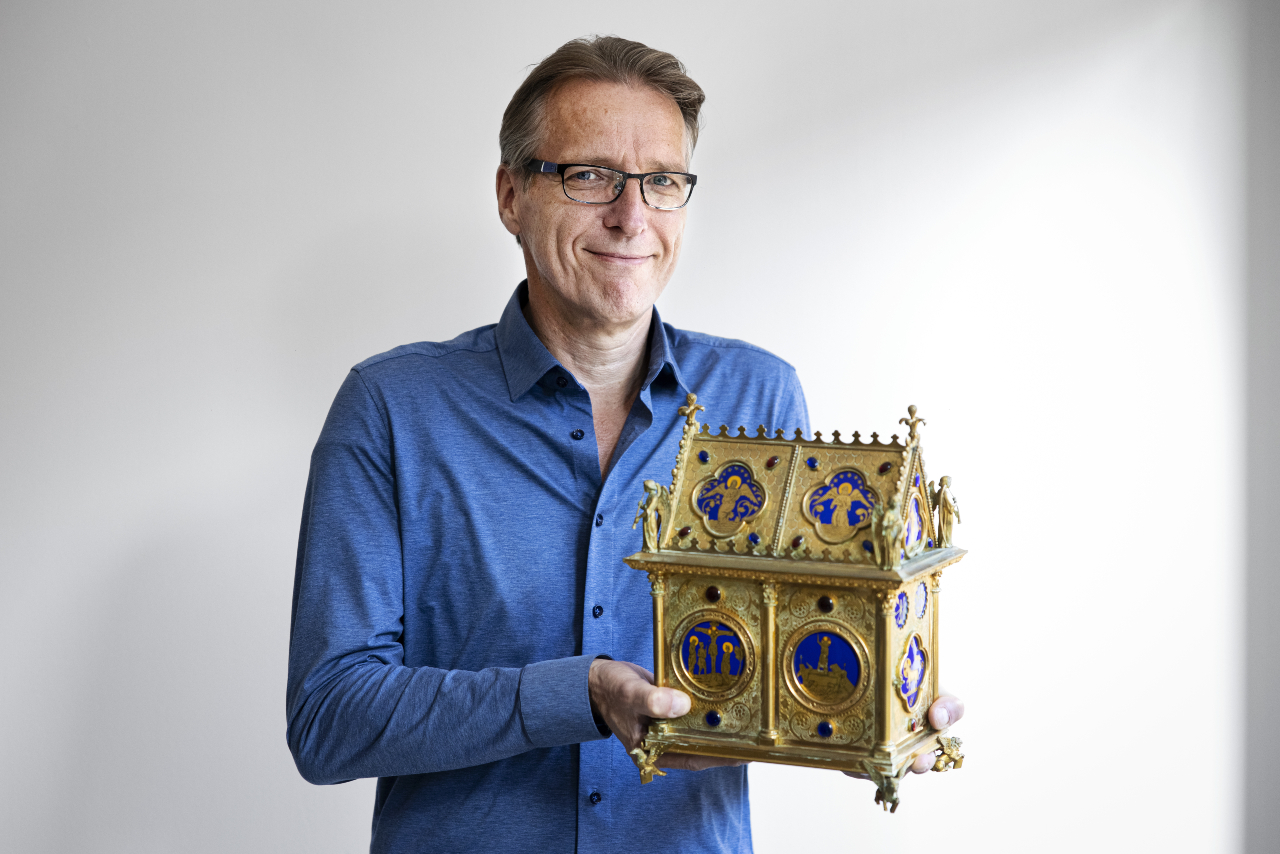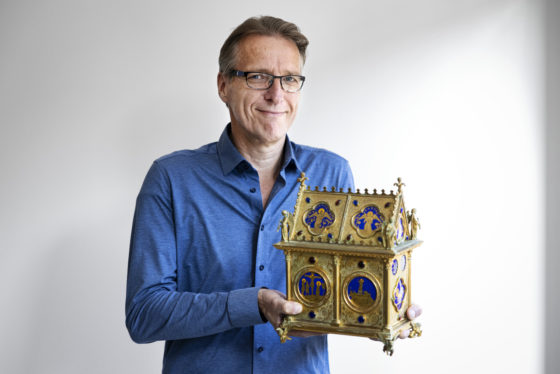 Dutch art detective Arthur Brand says he has retrieved a centuries-old French reliquary supposed to contain the blood of Christ which was stolen from the abbey de la Sainte Trinité in Fécamp, France in June.
In an exclusive interview with the Telegraaf, Brand said the artefact, described as 'sitting on a coffee table' in his flat, was given to him by awed criminals to return to its rightful owner.
The Fécamp reliquary was stolen in June along with other religious objects. 'Its monetary value is nil but its emotional value is incalculable,' Brand said.
'In here is the Blood of Jesus, the holiest of holies. You can't get closer to God. Today I am making two billion faithful happy.'
Brand said he only opened the reliquary to check whether two lead vials containing the blood, said to have drifted from Palestine in the trunk of a tree, where still there.
'That can normally only be done by the archbishop but someone had to verify they were still there. I did cross myself and said a little prayer before I opened it,' he said, adding the blood was 'red, light red'.
Though Brand is used to operating in the criminal twilight zone to recuperate stolen goods, he said the reliquary 'came as a gift from god'.'
'Two weeks ago I got an email which I didn't give any credence to at first,' he said. 'An unknown person said he had the reliquary. He had passed it on to a fence who panicked when he realised what it was. Whether or not you believe in God, if you have something like this illegally even the most hardened criminal quakes in his shoes.'
Brand said the fence returned the reliquary to the man who mailed him. He was afraid to be caught on camera if he returned the object to the abbey himself and approached Brand as an intermediary.
'But he said no police, or he would destroy the reliquary. He said my doorbell would ring three times and the reliquary would be on my doorstep. Without fingerprints.'
The thief had a sense if humour, Brand said. 'He said he wouldn't be staying for coffee. And sure enough, after a couple of days, there it was. My knees turned to jelly when I picked it up.'
Brand, who is known as the Indiana Jones of the art world, said the return of the reliquary to the abbey is a new highlight in his career.
'It's nice to track down a Picasso worth €67 million and make the sheikh owner and art lovers happy. Or find Oscar Wilde's lost ring,' he said. 'But this is a religious object and that touches people's soul, people have prayed at this shrine for generations.'
The package also contained the other objects stolen form the abbey.
Brand kept the reliquary for himself for a couple of days 'to enjoy it' but said he had treated it with respect. 'I minded my p's and q's around it and didn't walk around naked,' he told the paper.
He said he would be handing over the reliquary to the Dutch police 'on the coming days'. 'The French archbishop will be hearing the good news today via the Telegraaf and French press agency AFP,' Brand said.
Thank you for donating to DutchNews.nl.
We could not provide the Dutch News service, and keep it free of charge, without the generous support of our readers. Your donations allow us to report on issues you tell us matter, and provide you with a summary of the most important Dutch news each day.
Make a donation