Nederland BV: start up body wants the Netherlands to punch as one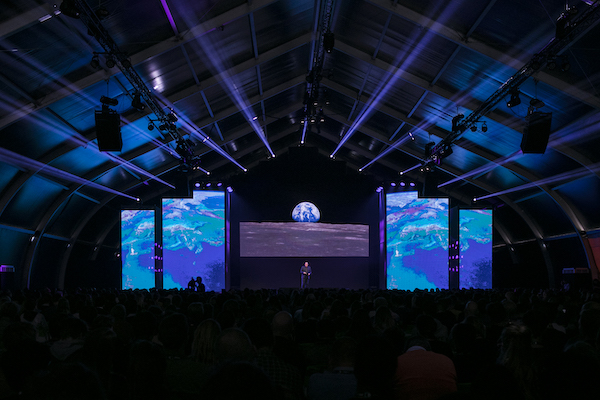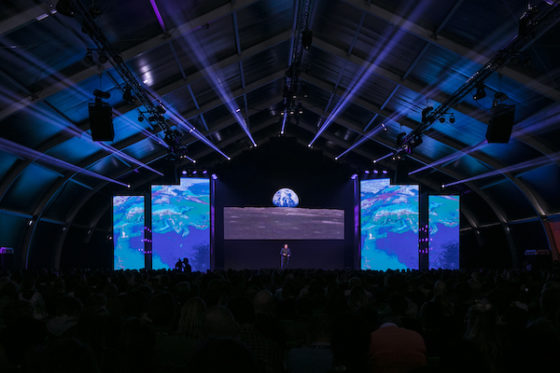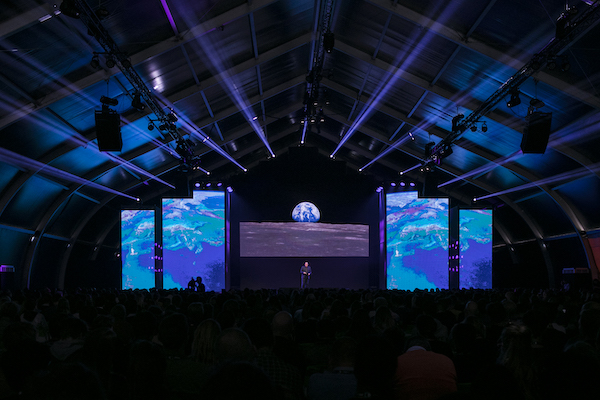 Countries should market themselves as a single brand for start-up businesses, according to The Next Web tech firm – including the Netherlands.
The Next Web, also known as 'TNW', runs an annual conference in Amsterdam in June, a news site, start-up spaces and programmes to develop young businesses – and it believes that 'Nederland BV' is strongest acting as a whole.
Myrthe van der Erve, chief executive since last autumn, is developing an international consultancy arm to help other European cities develop start-up events, and says the Netherlands can punch harder by being better connected.
'Sixteen years ago Boris Venldhuijzen van Zanten and Patrick de Laive launched TNW Conference because they had a start-up and they wanted to go to an event in San Francisco to promote it – but didn't have the money,' she recalls.
'Instead, they thought: why not organise something here. It was very successful, the event continued, and the start-up didn't. With that, The Next Web started.'
That event was a catalyst for a business that is now owned by the Financial Times, employs 100 people, runs media, start-up spaces and open innovation programmes.
Innovation
'Within the Amsterdam and Netherlands ecosystem, TNW is a central pillar driving start-up innovation,' said events director Zach Butler. 'Other governments across Europe are looking for tools to help them do the same. Amsterdam on the start-up innovation rankings has risen rapidly in the past decade.'
'We are also expanding to see what we can do across Europe, with our cities strategy,' added Van der Erve. 'Our mission is informing, inspiring and connecting the tech ecosystem – thinking global but acting local and seeing how we can multiply our strength in Amsterdam and support other regions.
'We more and more have a lobbying role. There are more government, local government and European initiatives. Sometimes it feels like they are competing, but we are all working together to make Nederland BV successful.'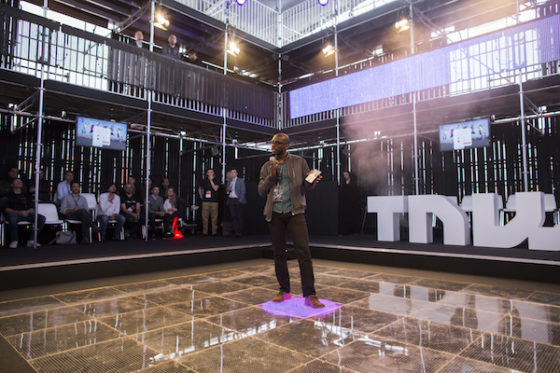 The festival itself is also reaching out to the rest of the Netherlands. This year, there is a 'road to TNW series, including an event in Rotterdam on May 31, plus advertising in all major cities. 'My mandate is to showcase to the Netherlands that TNW and particularly the event showcases the best of Dutch tech, to connect all four corners of the Netherlands,' said Butler.
The conference also lobbies on issues for Dutch young firms, which have received more attention during the pandemic – but still struggle to raise money from risk-averse Dutch investors. 'Access to funding is an issue, especially funding from outside the Netherlands,' said Van der Erve, stressing that governments need to create a climate where new business can better incentivise employees with shares without negative tax implications.
Issues
Issues such as allegedly racist profiling at the Dutch tax office, restricting the 30% tax ruling, and increased corporate taxes can also disproportionately impact start-ups. 'We are all worried in that sense,' she added. 'We are all trying to see how we can be as attractive as possible, without losing the excellent base we have here. The internationalisation of the workforce is amazing, we are still one of the greatest countries to live in, but we have to be careful.'
Other tech experts agree that while the Netherlands is a great place to base business, it can do more.
Techleap, a government-funded organisation that helps tech start-ups, said that while the Netherlands is in the European top five in terms of the number of major success stories, there is more potential. 'Access to talent is one of the major issues for Dutch startups,' said a spokesperson.
'The Netherlands should be made more attractive to national and international talent and adopt competitive fiscal rules for share options and maintain the 30% ruling. There is [also] a lack of connectedness in the Dutch tech ecosystem keeping tech ventures from scaling their business and technology at speed.'
Honest feedback
Heerd Jan Hoogeveen, former director of StartupUtrecht and co-founder of Branch Unlimited consultancy for companies from abroad, agreed that if the country can work together more, it will be an even better landing ground for new business.
'I think in general, the Netherlands is good for start-ups and scale-ups: there are lot of services offered to help at any stage of your development,' he said.
'We have English as a [kind of] second language, we have interactions across the world like no other country, and you get honest feedback on your solution so very quickly you know if there are opportunities or not.'
Van der Erve points out that the goal of everyone working with startups is to generate success and shared prosperity. 'The idea is to promote Nederland BV, the Netherlands Ltd: something that makes politicians listen and gets everyone on the edge of their seats.'
The TNW festival takes place on June 16 and 17 this year.
Thank you for donating to DutchNews.nl.
We could not provide the Dutch News service, and keep it free of charge, without the generous support of our readers. Your donations allow us to report on issues you tell us matter, and provide you with a summary of the most important Dutch news each day.
Make a donation