Thousands open their homes to Ukrainian refugees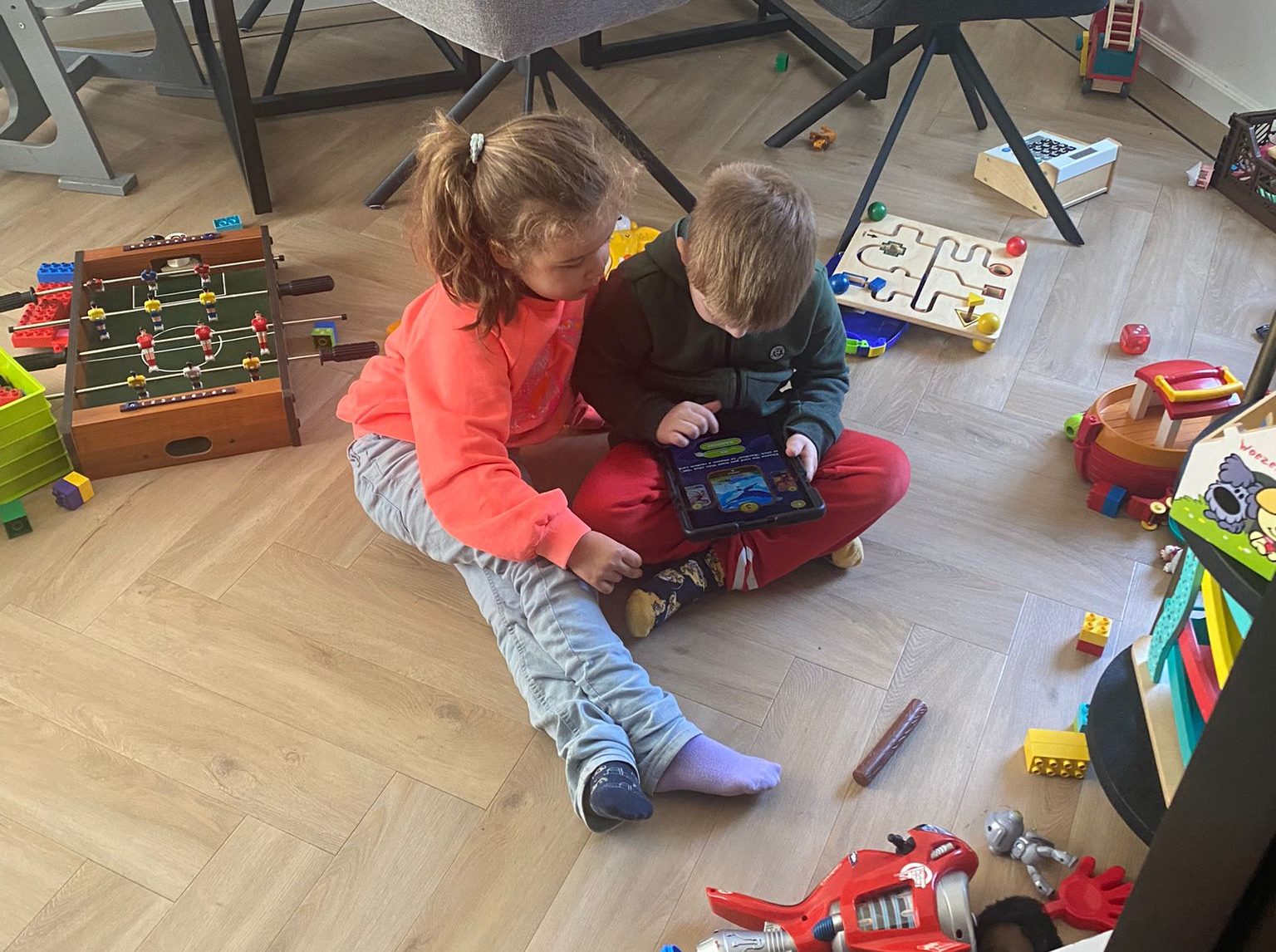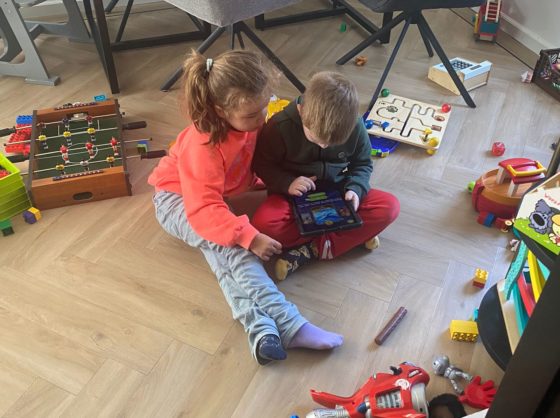 Thousands of people have come forward to take in Ukrainians who have fled from their homes because of the Russian invasion and are hoping to settle in the Netherlands.
Established operations like Takecarebnb are working flat out alongside new initiatives such as Room for Ukraine, Share My Home and Onderdak Oekraine to provide stability to people fleeing the war.
'We've never, ever seen numbers like these,' says Lilly Wiggers, communications manager at Takecarebnb. 'Within the past week or so, we have received 5,500 new registrations to host Ukrainians.'
Takecarebnb was founded in 2015 but smaller citizen-led initiatives have been materialising since the start of the Russian invasion of Ukraine. The approach is simple: Dutch hosts and Ukrainian newcomers fill in a form. Then, a volunteer organisation or a municipality matches similar profiles.
'We try to match the families properly, for example, put children of a similar age together,' says Merel Schut, co-founder of Share My Home.
Since it was launched on February 27, just days after the invasion, Share My Home attracted almost 600 Dutch, German, and Belgium-based hosts, and 100 Ukrainian families. Six volunteers are working on finding the right matches.
'We are working every night after our day jobs and at weekends. We feel that we have a mission and we are learning the necessary skills as we go,' says Schut, who taught herself how to make websites in 12 hours to launch the initiative
Only after the host family accepts their 'match is it confirmed with the Ukrainian counterpart.
'We make sure that hosts understand this is a long-term commitment. We want people to know that this [arrangement] could last a while,' Wiggers says. It is up to the hosts and guests to decide on the details of the stay, while the scheme initiators will monitor the situation and offer support if needed.
Family to family 
Serin V from Utrecht is hosting a Ukrainian family. She registered on Share My Home and welcomed a family of four: mother, grandmother, an 11-year-old girl, and a 4-year-old boy into her house on Saturday, March 5. Before arriving at Serin's, the new arrivals stayed in a student room with another family. It was tiny – eight people on 12 square meters – and only for a few nights.
The families communicate via the daughter's translations and Google Translate. The Ukrainian guests asked about paying rent but Serin refused. 'It is not all about the money,' she stated. 'When we have the space and enough food, it is our duty to help.'
The family, says Serin, want to go back to Ukraine when it becomes safer. 'I do not know how long they will stay with us,' she says. 'I just hope I can give the family a safe period in life. I also want to teach my children that everyone is welcome and if someone needs help, we do it.'
Eugene G. from Rotterdam plans to host Ukrainian refugees as well. 'As a Russian, I feel that I need to play my part in helping Ukrainians,' he says. 'I will offer my house to refugees to ensure they have a place to stay. This war is very close to home and many Russians I know are doing their best to help.'
Additional screenings
Hosting refugees in private homes has been happening in the Netherlands for years. Takecarebnb started during the 2015 Syrian refugee crisis as a grassroots initiative similar to those currently appearing. Today, the organisation liaises with government and municipal institutions, employs six people, and works with over 30 volunteer 'matchmakers'.
So far, Takecarebnb has focused on 'statushouders': refugees who have been given residency in the Netherlands but have not yet found housing. After a three-month stay with a host family, the guests would move to an assigned house – if one is available.
As Ukrainians do not undergo the same asylum procedure, the approach differs. 'The situation is uncertain. We do not know what is going to happen in a few months,' Wiggers says.
There are many things people should consider before agreeing to host. 'It can last months and there are difficult conversations that will need to be had about money or privacy. Some Ukrainians may also have traumatic experiences,' Wiggers points out.
'We want people to be able to stay in one place for a few months. People who flee from war should not have to move every couple of weeks. So we ask all these questions to make sure the arrangement is sustainable. This is very important to us.'
'Ukrainians are Europeans'
Over two million Ukrainians have fled their country since the start of the invasion, according to UNHCR estimates. Most refugees reach neighbouring states, with Poland admitting the largest share of over 1.2 million people so far.
Ukrainians coming to the Netherlands with a biometric passport are granted 90 days of residence without a visa thanks to the Association Treaty between the EU and Ukraine. Before the invasion, between 3,000 and 5,000 Ukrainians resided in the Netherlands.
'Ukrainians are Europeans and have the right to enter our country freely,' a spokesman for the Dutch immigration service IND confirmed.
European leaders have also agreed that Ukrainian citizens will be given residence rights in the EU, including the right to work and to benefit of housing, medical assistance and education for children.
These rights will be initially guaranteed for a year and can be extended for up to three years. The European Commission can also propose to end the scheme if the situation allows 'safe and durable return to Ukraine.
Crisis team
The Dutch cabinet is setting up a crisis team to cope with the expected large number of refugees from Ukraine, prime minister Mark Rutte said on Tuesday. No one can estimate how many refugees are heading for the Netherlands, but 'we have to be well prepared', the prime minister said.
The 25 regional safety boards have been urged to earmark at least 50,000 beds for Ukrainian nationals which can be used for months, or even years.  Hotels, holiday parks and even river cruise ships are among the locations which have already been identified.
Thank you for donating to DutchNews.nl.
We could not provide the Dutch News service, and keep it free of charge, without the generous support of our readers. Your donations allow us to report on issues you tell us matter, and provide you with a summary of the most important Dutch news each day.
Make a donation