Local election night: follow the results as they come in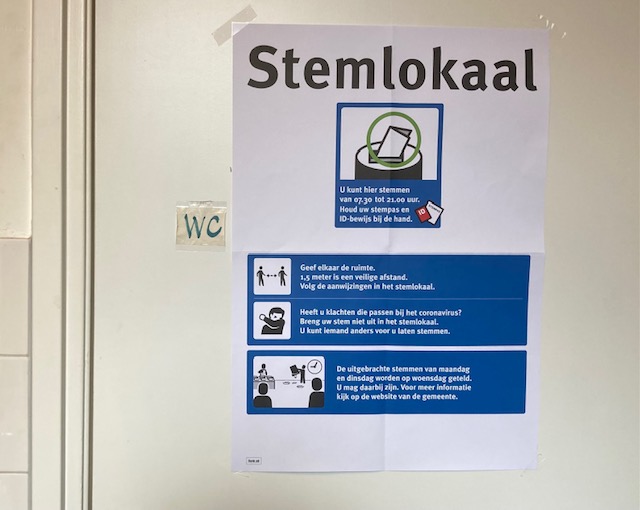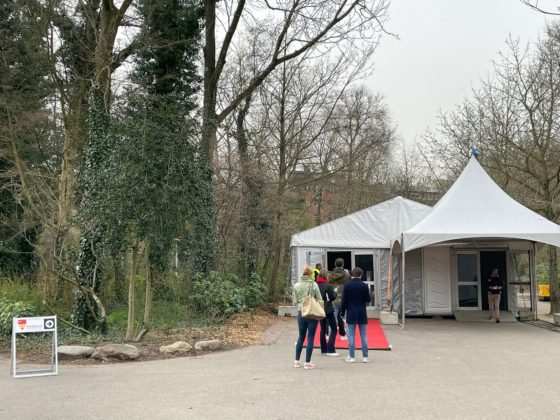 23.00: Counting in the local elections will continue through the night. We'll be back in the morning to bring you a run-down of the most important results. Check out our Twitter feed for more results.

22.32: The Nos exit poll paints a similar picture in Amsterdam, giving the PvdA 17.3% of the votes, just ahead of GroenLinks on 16.5% and D66 on 14.6%. If true, this would allow the PvdA, D66 and GroenLinks to form a three party coalition with 25 seats in the 45 seat council.
NOS exit poll Amsterdam:
PvdA: 17.3% (+6.6%)
GroenLinks: 16.5% (-3.9%)
D66: 14.6% (-1.5%)
VVD: 10.2% (-1.2%)
PVDD: 7.0% (-0.1%)
BIJ1: 6.8% (+4.9%)
SP: 5.2% (-7.5%)
DENK: 4.1% (-2.6%)
Volt: 4.1% (+4.1%)
JA21: 3.7% (+3.7%)
FVD: 1.8% (-4.0%)

— DutchNews.NL (@DutchNewsNL) March 16, 2022
Labour (PvdA) appears to be doing much better in Amsterdam than the rest of the country. GroenLinks the (party of mayor Femke Halsema) is doing notably worse. Forum have lost out to splinter party JA21 while BIJ1 make big gains, partly at the expense of DENK.

22.18: Turnout in Amsterdam was just 46%, the lowest ever level, and well down on the 52% booked in 2018. With 12% of the votes counted, the Labour party (PvdA) are currently leading – with 20% of the vote. GroenLinks, which won 20% four years ago, is on 14% and D66 on 13%. The VVD share is put at 12%.
21.52: We have an actual result on the Wadden island of Schiermonnikoog where local parties have the upper hand! OnsBelang is on 45% (+17.1%) CHRGROEP 32.5% (-15.3%) and SCHBEL 22.6% (-1.6%) This is a big swing from CHRGROEP to OnsBelang on turnout of 82.5%.
21.46 Amsterdam's daily paper Parool says D66 is 'cautiously optimistic in the capital' and that party bigwigs Sigrid Kaag, Rob Jetten, Kajsa Ollongren and Ernst Kuipers have all gone to the city for election night.
D66 is hoping to overtake GroenLinks to become the biggest party in Amsterdam and so take the lead in forming the next coalition.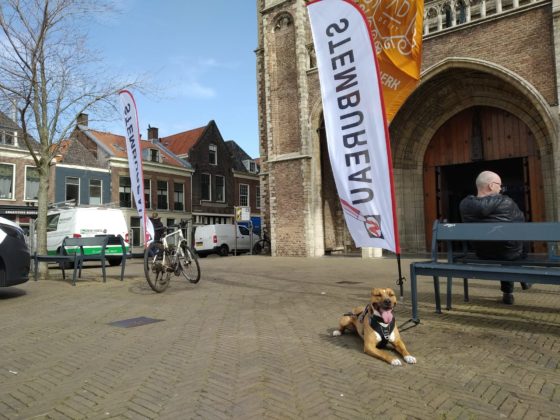 21.32: The Ipsos exit poll for Rotterdam shows a slightly better performance for right wing local party Leefbaar Rotterdam, but still gives them 11 seats on the 45 seat council. The VVD, D66, GroenLinks and the PvdA are all projected to win five seats on the council, while Denk is on four – all in line with the result four years ago.
Turnout, according to the exit poll, was just under 40%, well down on four years ago.
Leefbaar Rotterdam, which was the biggest party in 2018, is not part of the current coalition – which is an alliance of six parties.
NOS Rotterdam exit poll:
Leefbaar: 21.2% (+0.7%)
GroenLinks: 9.9% (+0.1%)
D66: 9.6% (-0.3%)
PvdA: 9.1% (-0.6%)
VVD: 9.0% (-1.7%)
Denk: 7.8% (+0.5%)
Volt: 5.7% (+5.7%)
BIJ1: 4.4% (+4.4%)
PvdD: 4.3% (+4.3%)
50Plus: 3.7% (+3.7%)
CDA: 3.3% (-1.5%)
SP: 3.0% (-1.9%)
(contd.)

— DutchNews.NL (@DutchNewsNL) March 16, 2022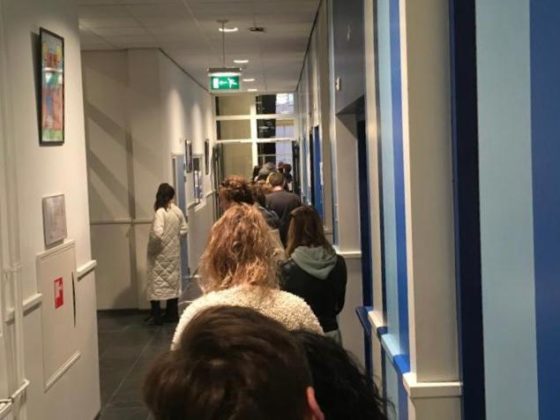 21.23: In the (totally unscientific) Dutch News poll, GroenLinks is the big winner with 31% of the votes. Second, is D66 with 19%. Local parties took 9.5% of the Dutch News vote, well down on their share in the Netherlands as a whole.
The Dutch News poll put BIJ1 and VVD on 8.4%, the Labour party on PvdA on 7% and pan-European newcomer Volt on 5%.
Some 44% of the people in our poll had voted before while 40% were first time voters. The rest could not vote or did not know if they could vote, while 4% said they were not interested in politics.
21.14: Voting has ended in the 2022 local elections in which 13.6 million voters were entitled to cast their ballot in 333 local authority areas.
Initial indications are that the turnout was down on 2018. In Rotterdam, for example, just 37.8% of voters had cast their ballot with 30 minutes to go. In 2018, turnout in Rotterdam was 46.7%.
Thank you for donating to DutchNews.nl.
We could not provide the Dutch News service, and keep it free of charge, without the generous support of our readers. Your donations allow us to report on issues you tell us matter, and provide you with a summary of the most important Dutch news each day.
Make a donation