'Non-Western appearance' trigger for tax office fraud listing
Senay Boztas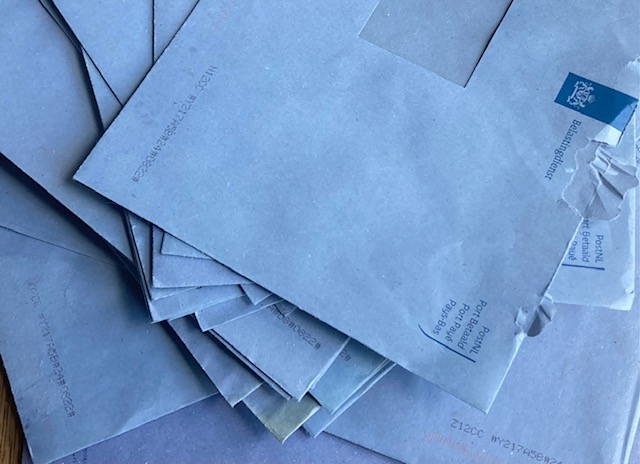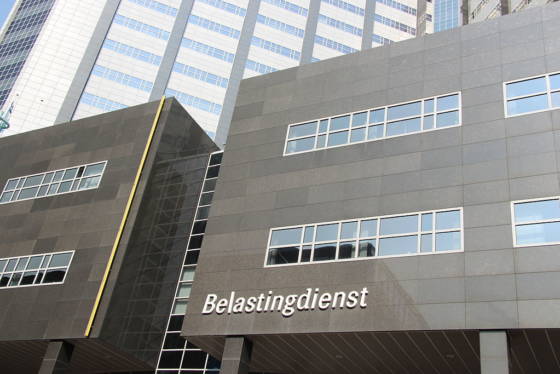 The Dutch tax office put people with a 'non-Western appearance' on a blacklist for extra fraud checks, junior tax minister Marnix van Rij has admitted.
People who fell into the category of being aged 18 to 35, with a 'non-Western appearance', who were male and owned 'material possessions' such as expensive cars were targeted in particular, it has emerged.
In a parliamentary briefing, Van Rij said that the tax office's unlawful and discriminatory approach – which has already resulted in a €2.75 million fine for its treatment of dual nationals claiming childcare benefits – should never have been used.
Van Rij said that the findings of a new report were 'deeply disturbing' in a letter to MPs. 'I think that risk assessment based on appearance or other irrelevant features is completely unacceptable,' he wrote.
Separately, it has also emerged that the tax office in its own privacy statement says that it collects 'personal' information on 'religion' or 'beliefs'.
Blacklist
The existence of a secret blacklist was revealed in media reports by RTL Nieuws and Trouw two years ago, which said that a 'suspicion' was enough for civil servants to put someone on the potential fraudster list – without their knowledge. The FSV 'fraud signals' list had existed since 2014, although a precursory system was in place since 2001.
Following the reports, the FSV system was stopped in 2020, and the Dutch Data Protection Authority said last year that it was illegal, and 'probably unjustly' pointed a finger of suspicion at around 250,000 people. It is currently investigating regulatory action, according to Van Rij.
Earlier this year the government commissioned a report by accountancy firm PwC, which found that potential fraudsters were listed on the basis of their appearance and nationality.
Privacy
Following parliamentary questions from opposition parties, the government has now released more details of how Dutch residents were targeted for extra fraud checks, their details improperly secured, kept for too long, and shared with too many people, in contravention of privacy legislation.
Although its full workings are not publicly available, PwC said in a single-page letter to government that when it looked into a sample of dual nationals on the fraud list, reference was made to their age, 'non-Western appearance', gender and 'material possessions (expensive cars)'.
Although PwC did not investigate the impact upon these people, Van Rij wrote that some 90,000 people may, for example, have had their requests for debt restructuring unfairly refused due to being on the fraud list. Some 200,000 people have now been informed that they were labelled potential fraudsters.
It is also yet to be decided whether the privacy infringements should be treated as a 'data leak' – something which would potentially have legal and financial consequences since data leaks must be promptly reported.
'Speechless'
Farid Azarkan, leader of opposition political party Denk – who had asked the minister for further clarification – said in a tweet that he was left 'speechless' by the new information on targeting policy.
A party spokesman told DutchNews that if the tax office collects details about personal religion, the party believes this to be 'illegal'.
Pieter Omtzigt, an independent MP who was instrumental in bringing to light a childcare benefit scandal that brought down the last government, told DutchNews that he was 'surprised' that the Dutch tax office said it collected personal information on religion.
Sprakeloos pic.twitter.com/UQb61Crq0A

— Farid Azarkan (@F_azarkan) February 10, 2022
Measures
A spokesman for the Dutch tax office told DutchNews that it was seeking further clarification about whether a 'non-Western appearance' referred to physical appearance, ethnic origins or surname.
'We simply don't know yet,' he said. 'External accountancy PricewaterhouseCoopers did the investigation in regard to how our tax office proceeded in looking into tax fraud. They discovered that various results came back into a "non-Western appearance".
'We received the documents they investigated this week, and we have to look into the extensive documentation to see what PricewaterhouseCoopers is referring to, to see if it is about expressions or names. We will make a statement to Dutch parliament about what we find and how we will take measures.'
A parliamentary debate is scheduled for March 23.
Update: The Dutch tax office spokesman contacted DutchNews.nl on February 16 2022. Although the tax office states on its website that it collects 'personal details' on religion or belief systems, this – he said – does not refer to individual citizens but to the 'personal details' of institutions with special tax status. 
Thank you for donating to DutchNews.nl.
We could not provide the Dutch News service, and keep it free of charge, without the generous support of our readers. Your donations allow us to report on issues you tell us matter, and provide you with a summary of the most important Dutch news each day.
Make a donation