'Food for the soul': museums and theatres stage tongue-in-cheek protest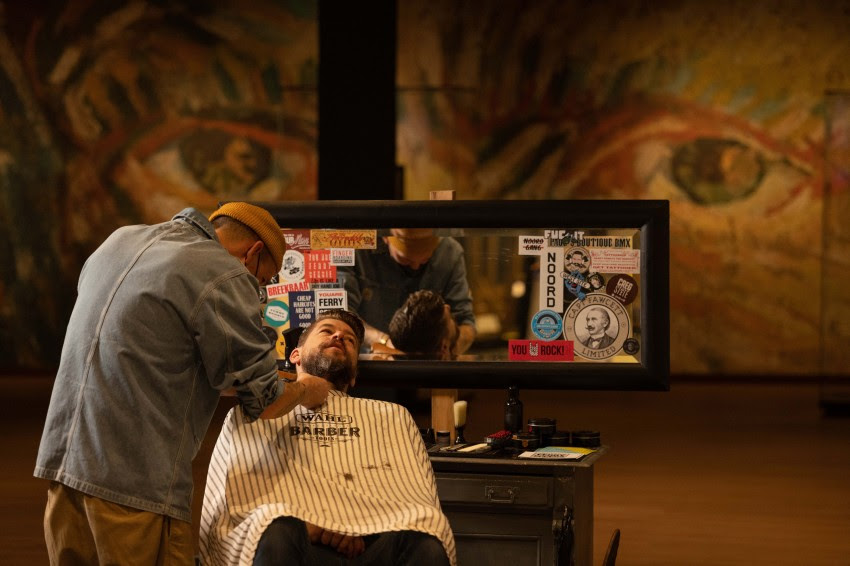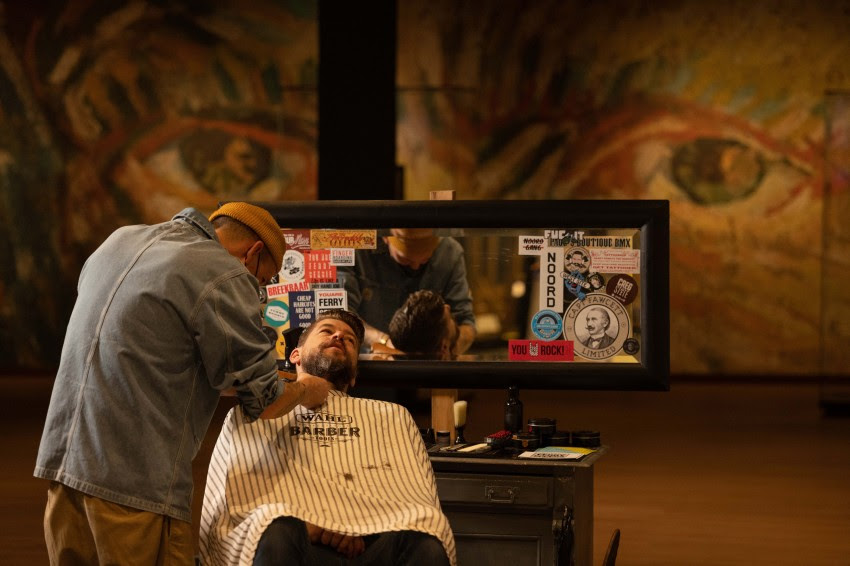 Standing onstage, ready to perform at the world-renowned Concertgebouw, Lysandro Cicilia was a little nervous.
'Better not lop off my finger!' he quipped, before the first stirring bars of Charles Ives' Symphony No 2 began.
Cicilia is actually a hairdresser, performing his first haircut live on stage as part of a national protest that 'contact professions' like hair and nail stylists are open – but the cultural sector is not.
To make this point, some 70 institutions across the Netherlands have opened in a tongue-in-cheek protest as temporary hairdressers, gyms and nail salons. After months of quietly following the rules, organisations including the Concertgebouw say they feel they have put up with enough.
'I really don't understand why, if they all follow the rules properly, they can't open too,' said Cicilia, getting his hairdressing kit ready on stage. 'We make people look good and feel happy, and so does culture.'
Despite contact from Amsterdam authorities saying that the action was illegal and would be shut down, the Concertgebouw went ahead bullishly with a 45-minute rehearsal of its orchestra and hairdressing salon in front of an audience of 50.
Although some organisations backed out of their protest plans on Wednesday, others became a temporary Kapsalon Theater or Museum Gym – exercising a constitutional right to protest used by bars and restaurants last weekend.
Protest right
'We wanted to make a statement: we will no longer put up with the fact that the cultural sector is so left behind compared to other sectors,' said Concertgebouw managing director Simon Reinink.
'We have shown that it is safe, there have been scarcely any outbreaks linked with such events, concerts and theatres and we don't see any reason to keep our sector closed. We are more specialised than anyone in crowd management and channelling visitor streams, we have followed all of the rules to the letter and this means that things went well.
'We understood the closures in December but now things seem to be manageable in terms of pressure on healthcare, which is the most important reason to lock down the Netherlands.'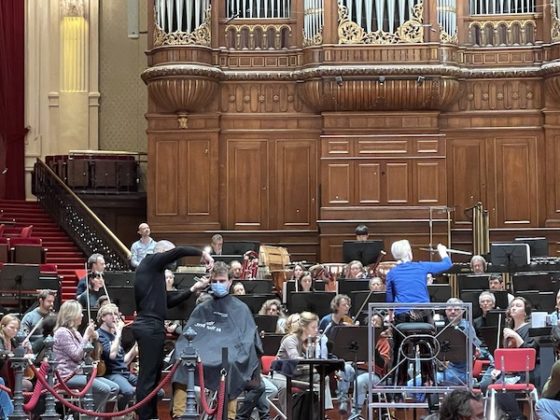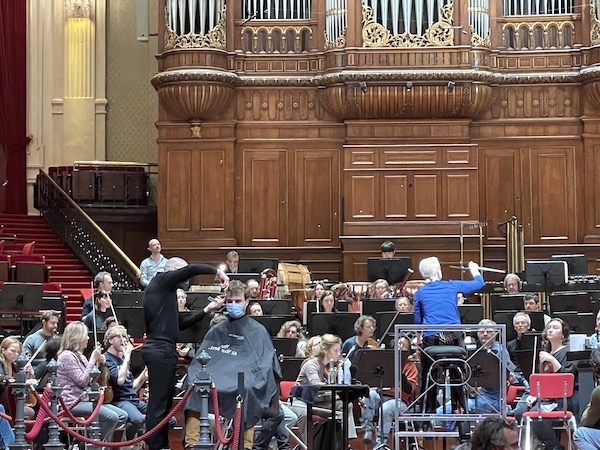 He added that there is a perception that while the Dutch government explicitly talks about keeping people physically healthy, the population's mental state is shockingly neglected.
'You see that the Netherlands is mentally exhausted with the pandemic and all of the restrictions – young people but also a lot of others,' he said. 'The one thing that can give meaning to life is the cultural sector. There has been a chronic underestimation of the importance of culture for people's psychological health and wellbeing – and this is a huge problem.'
Audience member Henk Raakers, normally a skipper on a tour boat in Amsterdam and a frequent visitor to the Concertgebouw, said: 'I hope that this is a signal. Why are sex workers open and museums closed? We think museums and culture are food for the soul but they are being neglected. You can shop anywhere in the world but I think that the human motor, the spiritual motor, is more important.'
Shopping
At De Kleine Komedie, the theatre where actor Diekerik Ebbinge and comedian Sanne Wallis de Vries first came up with the idea, comedian Dolf Jansen was getting ready to perform to the hairdresser's waiting room-cum-theatre.
'Culture, quite apart from its economic value and the fact that it employs a lot of people, is an important factor in being able to deal with very difficult times,' Jansen told DutchNews. 'Culture helps us understand difficult questions and makes them into theatre, comedy or dance. It is a far more important sector in terms of its content and mental health value than going out shopping – with all respect.
'I am convinced that a blooming cultural sector is very important for civilisation – which, at the end of the day, means a group of people who are trying not to kill each other, but get on and have a good time.'
Van Gogh
Meanwhile, at Amsterdam's Van Gogh Museum, the self-portrait gallery had been turned into a beauty salon with barber Ferry Seksie – Mischa Rath – cutting locks and nail stylist Loes Appels painting Vincent-inspired nails. In a 24-hour period, 500 members of the public signed up and 20 actually got appointments during the day, with strict enforcement of distancing, facemasks and QR-code checks.
'I was called by the mayor, and she said "we're not permitting this", so I expect a warning, after which we will be given a period of time to clean this up,' said director Emilie Gordenker. 'The idea is very simply this: we have a problem with the fact that hairdressers, nail bars and commercial activities can be open, and we can't. A lot of museums are doing temporary gyms.'
She said that the museum doesn't just offer art and culture to the local and international population, but also important educational opportunities for children and outreach work.
Persistence
'Our mental health is as important as physical health and we think it's important to let that be known,' she said. 'We support everything we need to do in order to keep people safe – health is paramount. But this policy just seems contradictory and it seems to favour the commercial sector over the cultural one.'
'We are big part of what makes this city special, why people come and want to live here. Especially in the case of Van Gogh, people come not just for the marvellous works of art but for his life story – one of struggle and persistence. That is a theme I think really resonates at this time.'
Back at the Concertgebouw, Reinink was philosophical about possible enforcement action – a warning letter, fine, or even the police. 'If we have to shut,' he added, 'What's the difference?!'
Thank you for donating to DutchNews.nl.
We could not provide the Dutch News service, and keep it free of charge, without the generous support of our readers. Your donations allow us to report on issues you tell us matter, and provide you with a summary of the most important Dutch news each day.
Make a donation