The best of 2021: some good reads you may have missed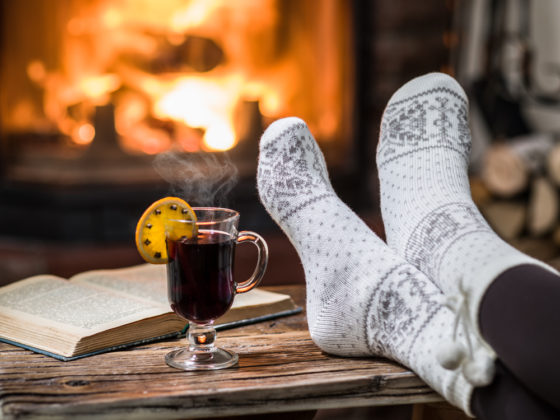 What could be better on a wintry day than to curl up with a good read? Here's some of this year's most popular features that you might have missed.
Selfies in cemeteries: dark tourism in the Netherlands
Dark tourists on a quest for the Netherlands' nastiest narratives raises ethical questions about the commodification of some of the country's most solemn sites. But condemning the practice without considering its context, say some, misses the point. Read on
Seven famous Dutch riots
Lots of people seem to think the recent coronavirus riots are something very un-Dutch. But nothing could be further from the truth. Amid the fireworks, water cannon and looting, put your helmets on for a choice selection of street battles through the ages. Read on
Untangle the history of Baarle-Nassau/Baarle-Hertog
It's a town so nice they named it twice. Actually, the story of this unusual community that engulfs the Dutch/Belgian border in and near North Brabant is actually quite a bit more complicated. The borderlines that divide Baarle-Nassau/Baarle-Hertog are so convoluted they've been making the eyes of real estate agents, legal scholars, and bureaucrats water for centuries. Read on
Stylish storage: world's first publicly accessible art depot opens in Rotterdam
Passengers in glass elevators make vertical journeys either side of a six-storey atrium and watch the glass-encased objects stream past. Zigzagging around them are clear-sided walkways where people in white coats gaze into transparent rooms or shuffle in and out of storage spaces. Downstairs, a docking system awaits new arrivals. This is not science fiction, but the Depot, the futuristic new storage facility for the Boijmans van Beuningen Museum's priceless collection. Read on
Meet the Brexiles who have swapped the UK for the Netherlands
The UK might be out of the EU, but many Remainers have upped sticks and are now starting a new life in a member state. In January, we met some of the Brexpats in the Netherlands to find out what made them leave Brexit Britain behind. Read on
Dutch Destinations: The great pyramid of the Netherlands
The Netherlands is home to a 36-metre-tall pyramid. You can find it in Woudenberg. We wrote about the fascinating history of one of the country's most peculiar monuments. Read on
Dutch exceptionalism and superior failure in the year of coronavirus
The Dutch are very fond of international comparisons if they come out well, but when it comes to coronavirus, they see the Netherlands' position as one of 'superior failure', says columnist Ben Coates. Read on
High earnings potential? Mass investments hit magic truffle business
Campaigners and investors believe the Netherlands is the perfect place to launch a legal magic truffle microdosing industry. Read on
Transgender equality, better data ethics are human right issues: Lisa van Ginneken
Van Ginneken became the Netherlands' first transgender MP when she was elected in March for the progressive liberal D66 party. But in a curious way, her political career might never have happened if it hadn't been for far-right nationalist leader Thierry Baudet. Read on
A new biography of Elizabeth Stuart brings the Winter Queen in from the cold
Elizabeth Stuart, queen of Bohemia, arrived in The Hague in April 1621 after a perilous five-month journey across Germany. 'Whenever there is a conflict going on, she's meddling in it,' says Nadine Akkerman, writer of a new biography about her.  Read on
10 of the best DutchNews.nl features which don't mention Covid-19
From coffins made from fungus to why the Dutch have birthday calendars in their loo, here's a round up of the best from our 2020 archives. Read on
Thank you for donating to DutchNews.nl.
We could not provide the Dutch News service, and keep it free of charge, without the generous support of our readers. Your donations allow us to report on issues you tell us matter, and provide you with a summary of the most important Dutch news each day.
Make a donation