A new biography of Elizabeth Stuart brings the Winter Queen in from the cold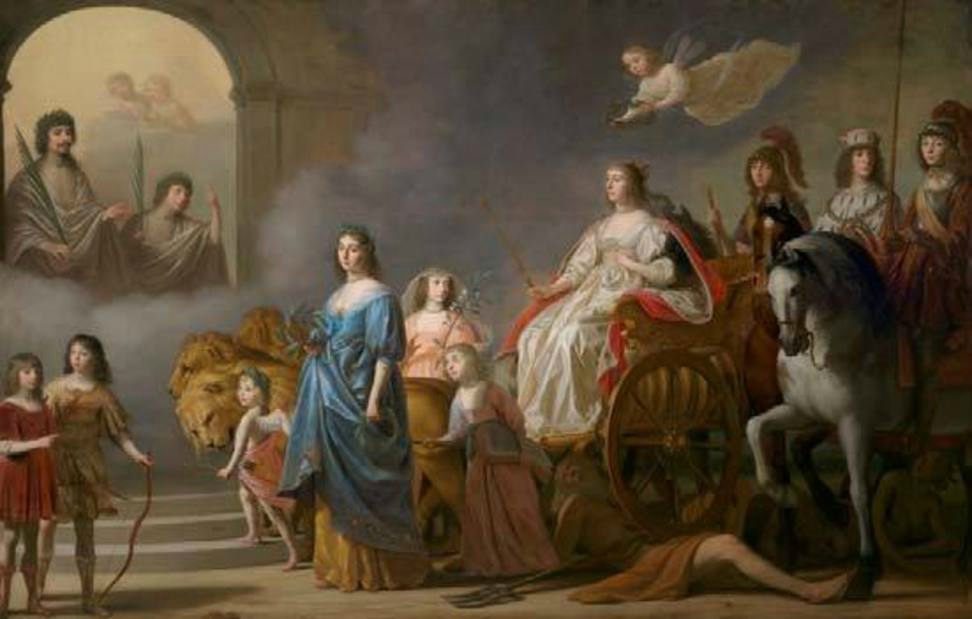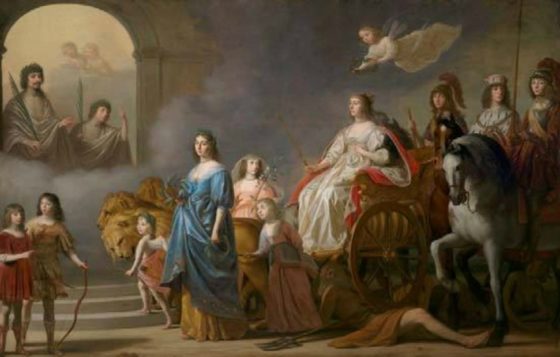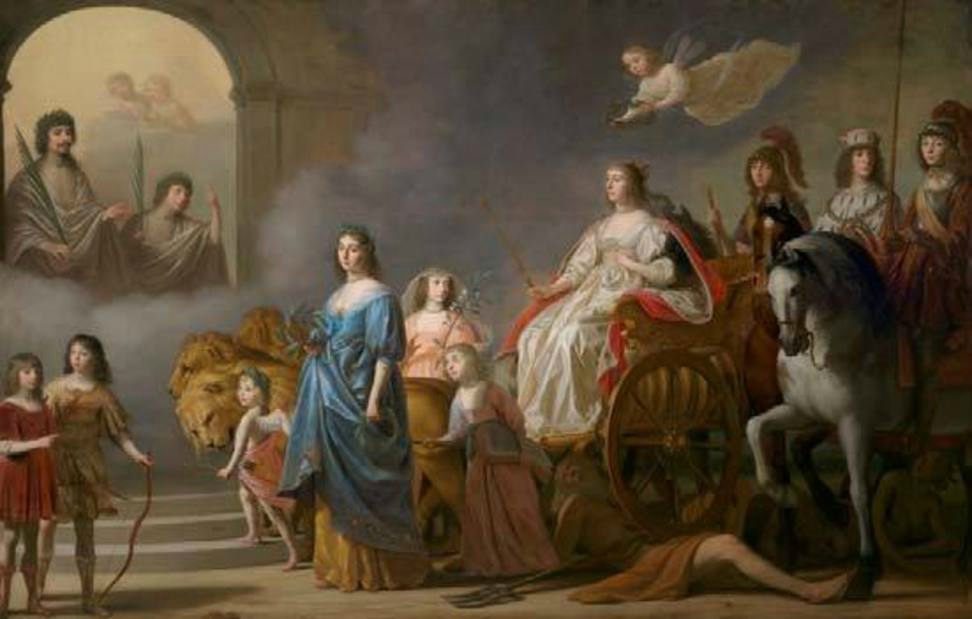 Elizabeth Stuart, queen of Bohemia, arrived in The Hague in April 1621 after a perilous five-month journey across Germany. Her husband, Frederick V, had fled his kingdom in Prague the previous November after his army was defeated at the Battle of White Mountain.
Elizabeth sought refuge in Brandenburg, where she gave birth to her fifth child, Maurice, in January. The choice of name was no accident: three months later Frederick accepted an invitation from his cousin and Calvinist ally, Maurice, Prince of Orange, to shelter in The Hague. It would be her home for the next 40 years.
Elizabeth's brief reign lasted exactly a year, but it would define the rest of her life. Her husband had accepted the Bohemian crown in 1619 in the wake of the Bohemian Revolt, the catalyst for the Thirty Years' War that spread across Europe and claimed an estimated five million lives.
Elizabeth's efforts to reclaim Frederick's land and titles, first for her husband and later, following his death, for her children, were a major factor in prolonging the war. 'Whenever there is a conflict going on, she's meddling in it,' says Nadine Akkerman, whose biography, Elizabeth Stuart, Queen of Hearts, has just been published. 'So when you look at her letters, you're actually looking at the century. That makes her a fascinating figure.'
War punctuated Elizabeth's eventful life. She was widowed at the age of 36, with 10 surviving children, when Frederick died of an infection on his way back from fighting in Germany. Her brother, Charles I, was dethroned, imprisoned and beheaded during the English Civil War. She established a Royalist outpost in the Dutch Republic and helped pawn the English crown jewels. And as the grandmother of George I, she is a direct ancestor of the current British monarch.
Unfair reputation
Akkerman wants to restore the reputation of a woman often portrayed as a remote, eccentric figure, living in poverty and exile, who cared more for her pet monkeys than her children. A literary historian and reader in early modern literature at Leiden University, Akkerman spent 15 years compiling and editing Elizabeth's correspondence, hunting through archives all over Europe and the United States and deciphering encrypted missives.
The reference to the queen's monkeys, for instance, comes from a satire written by her daughter, Princess Sophia, who later became the mother of George I. 'What historians ignore is that Sophia sets out to make fun of the whole family,' Akkerman says. 'Elizabeth did have monkeys, but they were a symbol of access to new lands and the New World. So it was quite common at that time for aristocrats to have a menagerie. But historians have focused on those quotes and ignored her entire correspondence.'
The picture that emerges from the letters is a headstrong, articulate woman with a sharp wit, says Akkerman. 'She is fierce and very outspoken. She makes fun of her enemies, the Spanish and the French – she really doesn't like the French at all. It's quite rare to come across a woman with such a clear voice at a time when so much was couched in rhetorical language. It's clear that she was a charismatic woman.'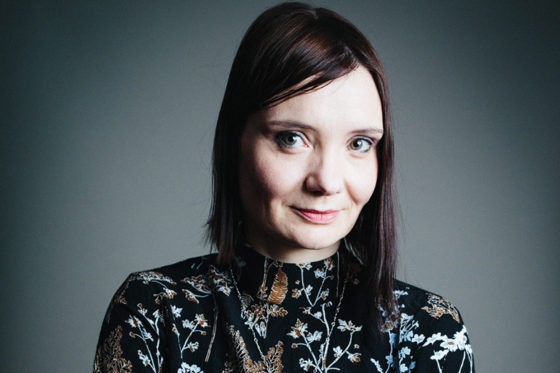 House of Stuart
Elizabeth was the eldest daughter of King James VI of Scotland, and just six years old when her father gained the English throne as James I. James cast himself in the role of peacemaker in Europe's sectarian conflicts and used the marriage of his children as leverage. As a Protestant king, he sought a Catholic bride for his eldest son, Henry, and a Protestant match for his daughter.
The sudden death of Henry from typhoid fever at the age of 18 would change the course of Elizabeth's life. She was already engaged to Frederick, the Elector Palatinate of the Rhine, and the couple were married in January 1613, two months later. As one of the seven electors in the Holy Roman Empire and the leader of the Protestant Union, Frederick was one of the most powerful military leaders in the German-speaking lands.
Their wedding was a lavish occasion and a political event, celebrating James's alliance with Frederick. 'It was a massive feast, like the opening of the Olympic Games,' says Akkerman. 'They had festivities, fireworks and mock sea battles on the Thames, all the way along the river. It was a major statement and cost James a lot of money.'
Heidelberg Castle
Although the marriage was arranged and took place when both partners were just 16, it grew into a genuine romance, Akkerman says. 'It takes a couple of years. She's taken to Germany, where she can't speak the language, and gets into a lot of trouble with her mother-in-law. Her first-born son is conceived shortly after the wedding but it takes a few years for the second child to appear, and I think that's telling. But by the time they get to The Hague they're very close.'
Elizabeth moved into Heidelberg Castle, in the western part of the Palatinate, which consisted of two separate parcels of land. Frederick commissioned the magnificent Hortus Palatinus gardens, complete with menagerie, for his wife; the project was abandoned unfinished in the turmoil of 1619, and destroyed during the ensuing war.
Frederick took the Bohemian crown in 1619 in the wake of the Defenestration of Prague, when the local Protestant noblemen rejected the incumbent king, the Catholic Ferdinand. Soon afterwards he became Ferdinand II, Holy Roman Emperor, and raised an army that vanquished Frederick's forces at Bílá Hora (White Mountain), now on the outskirts of Prague, on November 9.
Military base
The couple did not expect to stay long in The Hague, says Akkerman. 'It was a military base while they tried to regain their ancestral lands in Germany. Maurice and the States General in The Hague didn't think that they would stay for so long. They rent a house for them for three days, and then there are all these discussions about how they might need the furniture for a bit longer.'
Frederick's death in 1632 devastated Elizabeth. 'She said she couldn't eat for days and just cried and cried: "All my joy was in him, what am I to do?"' Akkerman says. But in her widowhood she became a warrior queen, wearing black for the rest of her life and sending black-bordered letters. Charles I sent a contingent of 150 ambassadors to bring her back to England, but she declined, preferring to stay and fight for the Palatinate.
'He never gives up on her,' says Akkerman. 'He's always negotiating to get her and her children back to the Palatinate, but she's in favour of war. She writes to military leaders like Bernhard of Saxe-Weimar, asking him to fight for her cause. And she comes very close a couple of times to being successful.'
Competing courts
After Charles was dethroned, Elizabeth's palace at Wassenaer Hof became an alternative Stuart Court, giving asylum to hundreds of Royalist sympathisers. 'She's a queen in a republic, and still very much pretending to be queen,' says Akkerman. 'She never gives up her title in Bohemia and demands to be addressed as Your Majesty, and everybody does, which is hilarious. But it divides the Dutch, because they have very different opinions about the war in England, and the States of Holland are worried about how it will affect their own prince.'
Elizabeth also acquired a rival when her lady-in-waiting, Amalia van Solms, married Frederick Henry, Prince of Orange, in 1625. The competition between the dynasties fuelled the Netherlands' flourishing culture in the 17th century. 'You have these two courts in The Hague trying to be the most splendid,' says Akkerman. 'They commission artists such as Rembrandt and Gerard van Honthorst, so you see this court culture emerge in the Dutch Republic that we didn't have before.'
Her quest to regain the Palatinate lands ended in failure. She refused a compromise in 1636 that would have allowed her to regain the Lower Palatinate around Heidelberg and poured her savings into a make-or-break campaign by her son, Charles Louis, which ended in defeat two years later at the Battle of Vlotho.
In the Peace of Westphalia, Charles Louis accepted the deal that his mother had rejected 12 years earlier. 'She writes to him saying she feels betrayed, that this compromise makes her nauseous,' Akkerman says. 'But he didn't have another option at that point.'
Return to England
The restoration of Charles II, who had spent part of his exile in The Hague and set sail for England from Scheveningen, enabled Elizabeth to return to England in 1661. But Charles gave her the cold shoulder on her return to London, says Akkerman. 'The moment he becomes king he tries to ignore her in England, and I think that has to do with how popular she still is,' says Akkerman.
'She's known as the queen of hearts, never the Winter Queen, and she's a threat to him. They spent a lot of time together in The Hague and there are these letters of true friendship, so for her it must have felt like a real betrayal.'
Elizabeth's last years in The Hague had been spent in growing poverty: the English parliament had stopped her pension during the civil war and Charles Louis refused to release the income she was due from the Palatinate. The Dutch had also made peace with Cromwell's republic in 1654 after the first Anglo-Dutch War. She died from pneumonia two years after her return and was buried in Westminster Abbey, in the same vault as her brother, Henry.
Historical misogyny
Akkerman says the historical view of Elizabeth has been tainted by misogyny and an Anglocentric perspective that overlooks the complex relationships between Europe's rulers in the early 17th century. Her father, King James, saw her as an important power broker in The Hague, where English and Scottish troops were garrisoned and served in the Dutch army.
'Her husband is usually portrayed as a bit of a wimp, but he was actually the most powerful of the seven electors in the Holy Roman Empire because he could veto the emperor's decisions,' says Akkerman. 'It's mainly Anglocentric prejudice that characterises Frederick as a wimp.'
'She was clearly a very charismatic woman. I didn't want to write a hagiography because she certainly had her flaws. If she had accepted the compromise in 1636, you could argue that the Thirty Years' War might have ended a lot sooner. But it's also my goal to ask: what if we take women in history seriously? What are the tales we can still tell?'
Elizabeth Stuart: Queen of Hearts is published by Oxford University Press
Thank you for donating to DutchNews.nl.
We could not provide the Dutch News service, and keep it free of charge, without the generous support of our readers. Your donations allow us to report on issues you tell us matter, and provide you with a summary of the most important Dutch news each day.
Make a donation