Universities struggling with foreign student numbers have themselves to blame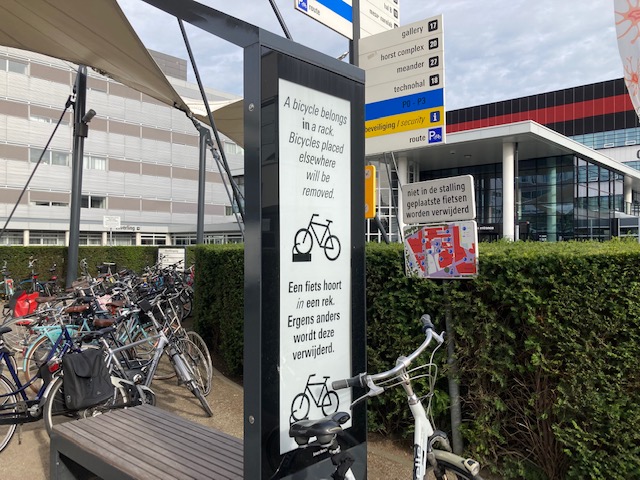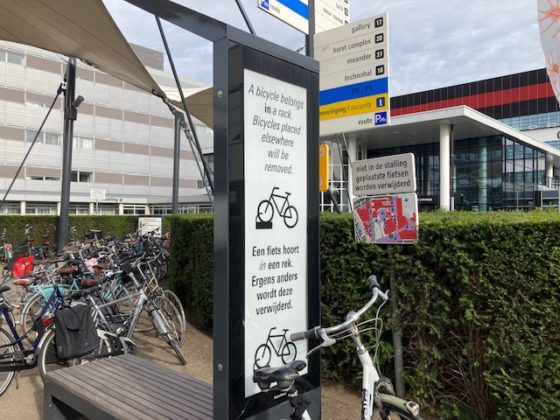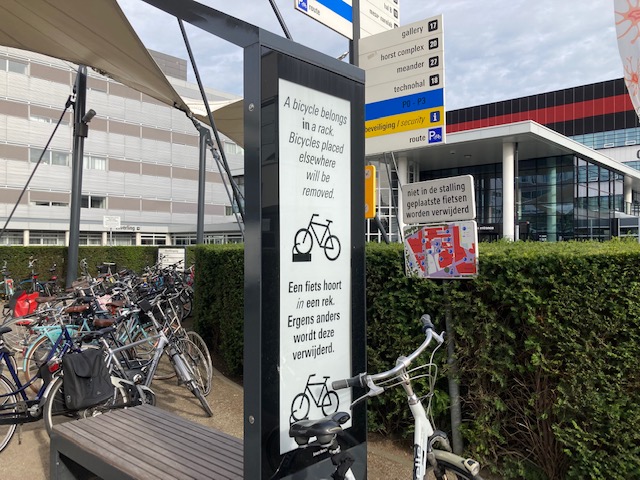 A seemingly unstoppable rise in foreign student numbers is threatening to overwhelm Dutch universities. But the problem, professor Annette de Groot says, is largely of their own making.
Opting to conduct a big chunk of their degree courses completely in English (71.6% of the total at the last count) Dutch universities have made them irresistible to foreign students. Now they are struggling to cope with the effects of their language policy, which is making the national housing crisis even worse.
To those who doubt the spectacular growth of the  number of foreign students is a direct result of the removal of the language barrier, I offer some hard figures.
When in the academic year 2018-2019, the psychology programme at the University of Amsterdam could be entirely done in English for the first time, the number of foreign first-year students went up from 12 to 259 at a stroke (54% of the total population). It currently stands at 70%.
Out of balance
The same happened elsewhere in the country and with other degree programmes. Five out of the eight psychology courses in the Netherlands which already provided an all-English programme in 2017-2018 had more foreign than Dutch first-year students even then. In two cases the balance was lost completely, with a foreign student majority of 79% and 83%.
Of the first-year students in communication science and economics at the UvA, 63% and 56% respectively come from abroad. In the last academic year a combined 14,955 foreign students were enrolled at the two Amsterdam universities. At the University of Groningen, which recently raised the alarm over the lack of student accommodation, 8,254 students were enrolled. The total number for all Dutch universities was 70,248.
That figure represents hundreds of streets, dozens of neighbourhoods, a small town worth of housing. It represents thousands of Dutch students who have no choice but to live with their parents for longer while profit-hungry investors snap up scarce homes from under the noses of people looking for a place to live, driving up prices across the board.
A fraction of the cost
And for what? We know by now that universities are not profiting financially from their foreign student population, rather the opposite. Society is not profiting either because the large majority of foreign students only pay tuition fees, a fraction of the total cost. The rest has to come from the national budget for education. Meanwhile another casualty of the dominance of English in higher education is the Dutch language, which is facing loss of status and domain.
Why cannot the universities frankly admit that such excessive numbers of all-English degree courses are causing huge collateral damage and stop suggesting that anglicising education on a large scale is a prerequisite for internationalisation?
Let them stop whining about being stuck between a rock and a hard place because the right to free movement of persons within Europe does not allow them to refuse students from EEA countries. The free movement of students across Europe combines perfectly well with education in the language of the host country.
Bilingual
Let universities do what others have already suggested as a first step towards a solution, namely to bring back a number of the all-English degree courses to what they originally were – courses which were ostensibly 'Dutch' but were in reality, fairly bilingual.
Bringing a few degree programmes back to their original state, particularly some of the larger ones, would already help significantly, especially when you consider they may be turning out more graduates than society needs.
And let the universities hurry up with this change of direction because they will be confronted with even bigger problems next academic year if the required adjustments in the entrance procedures do not come into force immediately.
Yes, the universities are facing enormous problems and they are right to expect politicians to come to their aid. But they should critically examine their own previous actions as well, and be willing to undo them.
Annette de Groot is professor emeritus of language psychology at the University of Amsterdam.
This column was published earlier in the Volkskrant
Thank you for donating to DutchNews.nl.
We could not provide the Dutch News service, and keep it free of charge, without the generous support of our readers. Your donations allow us to report on issues you tell us matter, and provide you with a summary of the most important Dutch news each day.
Make a donation