Lucky for some. Here are 13 great things to do in November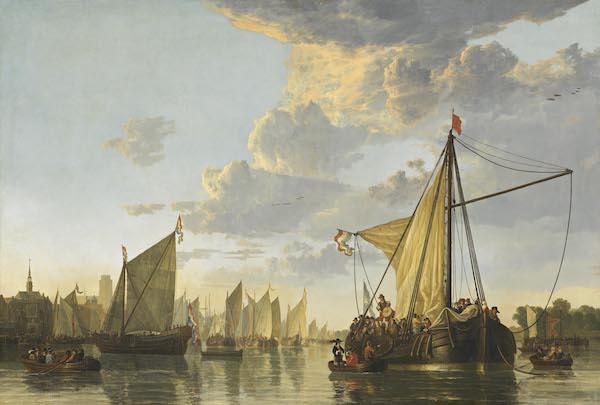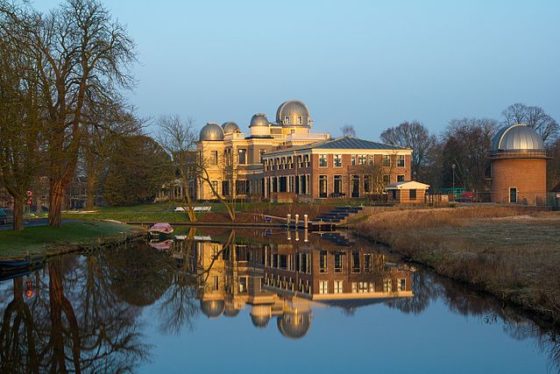 Amazing art, stunning stars and taking the mickey out of cheese heads – there is an awful lot to see and do on the cultural circuit this November.
Go to university
Combine a stroll through the oldest botanical gardens in the Netherlands with a visit to the historical Oude Sterrewacht (old observatory), also at Leiden University, and find out what astronomers discovered during a century of star gazing. Weekends only. From November 1. Website
See the Dutch through their eyes
The Rijksmuseum Prentenkabinet is taking the mick with an exhibition of political cartoons going back some five centuries. How did foreigners view the Dutch? The title of the exhibition – Kikkers en Kaaskoppen (frogs and cheese heads) should give you a good idea. Look out for a cartoon from a series of 'Sketches by Travellers' depicting burly, presumably cheese fed, Dutch men and women skating while smoking a Goudse pijp. From November 18. Website
Catch Covidiots with Greg Shapiro
Comedian Greg Shapiro, the voice of unreason in Leaving Trumpland, now with new improved Covidiots, will be calling in at various Dutch venues during his standup tour. Catch him on November 4, 7, 13, 20 and 27. If you happen to be in Brussels on November 25 or 26 you're in luck because he's performing there as well. Watch his blog for venues and tickets.
Remember that tune
English language theatre is back in force with offerings galore, including the Queen's English Theatre Company which is treating fans to a delightfully silly and breakneck version of John Buchan's The 39 Steps made famous by Alfred Hitchcock. Expect some quick changes: only four actors take on all the parts. November 24-28. Website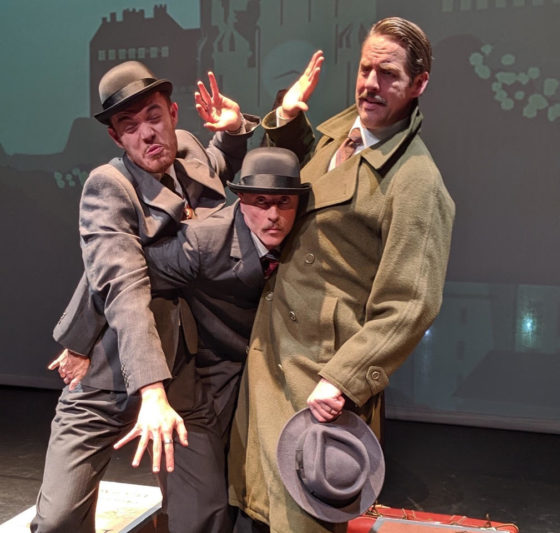 Find Frida in Drenthe
Frida Kahlo's life and work are the subject of a large scale exhibition at the Drents Museum bringing together two collections, one made up of objects from her former home, now the Museo Frida Kahlo  and the other from the Museo Dolores Olmedo, home to her drawings and paintings. Kahlo is inevitably associated with her 'pertenencias', including the corset and prosthetic leg she had to wear after her near-fatal accident, which played such a vital part in her work. Viva la Frida! is on until March 27, 2022. Website
Meet a pair of great rivals
The Voorlinden Museum is pulling out the stops with Picasso-Giacometti, a show which (re)unites two 20th century greats.  Picasso, the older of the two by 20 years, declared Giacometti's work 'joli' and the two went on to become friends – and rivals. What brought them together was their mutual admiration but what finally broke them up was – it is said – Picasso preventing his younger rival from being taken on by the same gallery. Until February 13, 2022.  Website
Do not ask: were they boiled or baked
The Van Gogh Museum asks the question The Potato Eaters: Mistake or Masterpiece? The mistake bit refers to the composition and perspective of the painting which were slated at the time but which to modern eyes hardly seem out of the ordinary. Today the work is seen as a turning point, illustrating what made him modern: the way he used art to evoke feeling, as director Emilie Gordenker told DutchNew.nl. Until February 13, 2022.  Website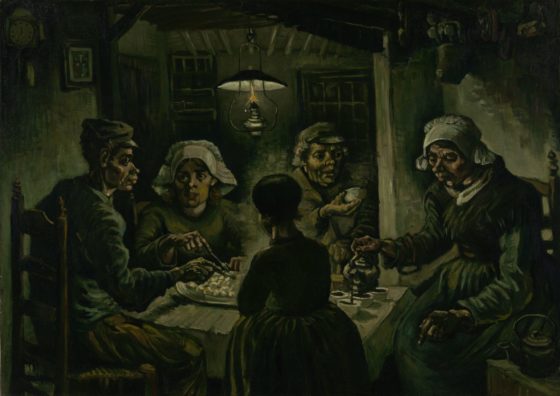 Follow Gerretsen
Chas Gerretsen, now in his 70s and sailing the ocean, photographed the war in Vietnam and the coup to oust Salvador Allende in Chile. The Fotomuseum in Rotterdam has put on show some 200 photos and objects from the archive of the Dutch photographer, including a photo of Dennis Hopper playing Gerretsen in Coppola's Apocalypse Now.
Gerretsen, who went on to photograph celebrities in Hollywood, was the first Dutch photographer to receive the Robert Capa Gold Medal award for valour. He has also put his work on social media. Starring Chas Gerritsen is on until April 22.  Website 
Discover your data
The Nemo science museum in Amsterdam is inviting adults (presumably because children already know) to 'immerse themselves in a whirlpool of data' to find out how they have been scattering personal information with abandon on the internet for unscrupulous people to collate and abuse. Bits of You explains how algorithms work and what the future holds in store, data wise.  Until January 6. Website
Find out what Cuyp did for the British
How did Albert Cuyp (1620-1691, unknown outside his native Dordrecht, become the inspiration for such artists as Thomas Gainsborough, John Constable and J.M.W. Turner? British collectors and artists started buying his work left right and centre some 50 years after his death, leaving almost none in the Netherlands.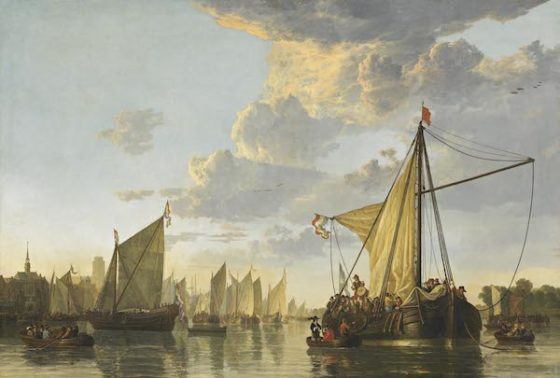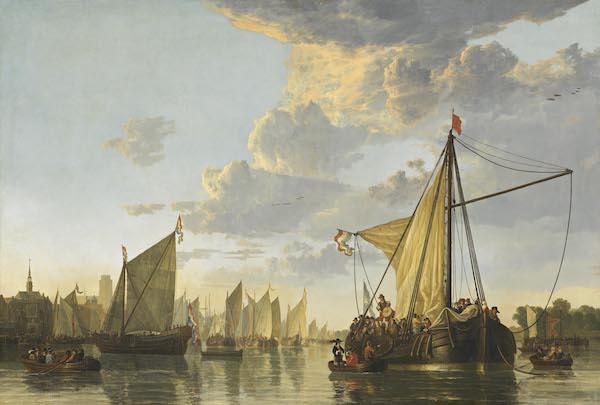 What the British loved was the quality of the light in which his cows and meadows were bathed. The Dordrechts museum now shows his and his emulators' works side by side and welcomes home two major works by Cuyp owned by Queen Elizabeth and three paintings which have never been shown before in the Netherlands. In the light of Cuyp is on until March 6, 2022. Website
Discover the dark side of uncle Walt
There is much to ponder at architecture and design museum Het Nieuwe Instituut in Rotterdam which is gauging the cultural influence of Walt Disney. The exhibition shows the development of Disney's huge entertainment empire punctuated with art which punches big holes in its cosy, and frequently racist, constructs. Notoriously dictatorial Uncle Walt would not have appreciated it. The Architecture of Staged Realities is on until March 27. Website
Make up your mind about Artemisia
Artemisia Gentileschi (1593-1652) has always been famous, one for being one of the most accomplished painters of the Baroque period and two for being a woman in a man's world. The two together have made for a number of major exhibitions exploring the contradictions of the time – Gentileschi hardly had any formal education but was taught painting, to name just one –   of which Artemisia, woman and power, at the Rijksmuseum Twenthe, is a more modest last.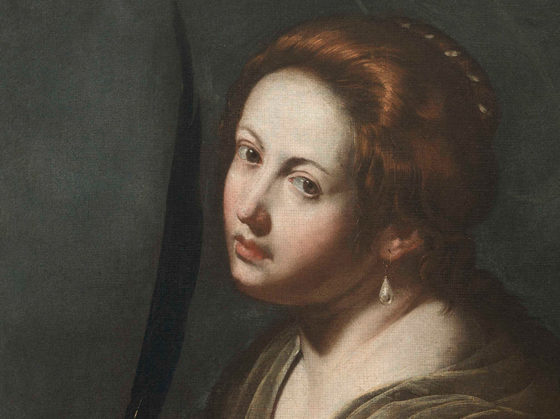 Do what we know about Gentileschi – her rape at 18, money troubles, loss of her children, her dealings with international buyers – inform our interpretation of her work? You have until January 23 to make up your mind. Website
Check out the global wardrobe
The Kunstmuseum in The Hague had a look at its fashion collection and discovered how other cultures had left their mark on the designs. Cultural appropriation or beneficial cross fertilisation? Both apply, from the expensive silks and batiks imported during colonial times to modern designers who are using elements from own cultural backgrounds, such as Marga Weimans and Karim Adduchi, recently interviewed by DN.
Daily Paper, which makes clothes inspired by the founders' African heritage, is present as well as are newcomers from India, Canada, Mexico and Bolivia. Global Wardrobe – the worldwide fashion connection is on until January 16.  Website
Thank you for donating to DutchNews.nl.
We could not provide the Dutch News service, and keep it free of charge, without the generous support of our readers. Your donations allow us to report on issues you tell us matter, and provide you with a summary of the most important Dutch news each day.
Make a donation