Hundreds of pig farm expansions based on unreliable pollution sums: NRC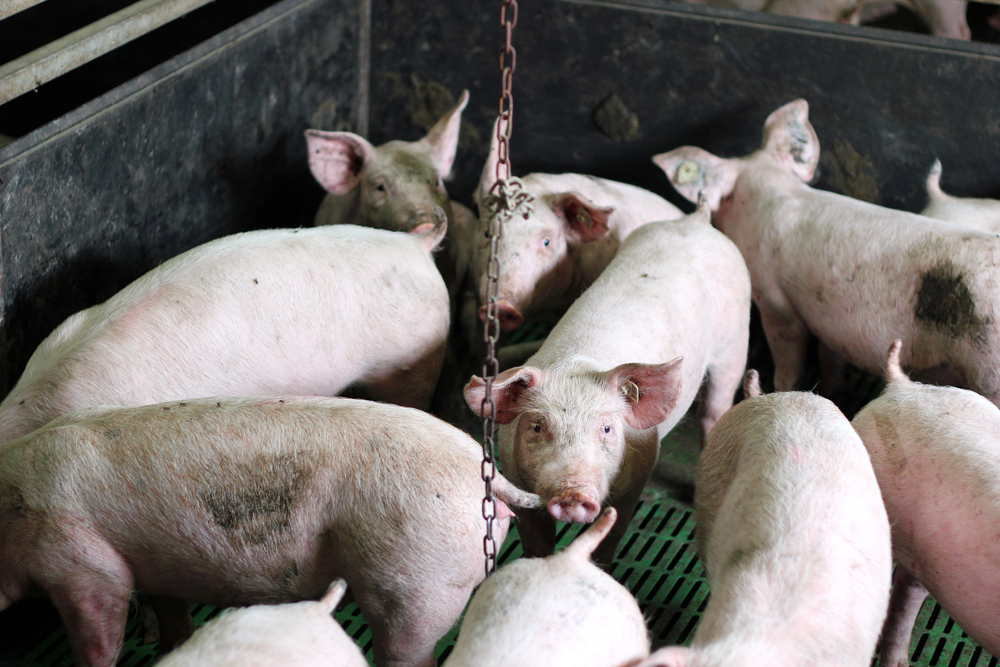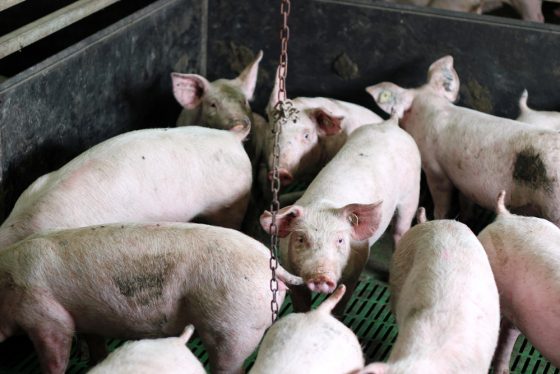 Provincial and local authorities have given hundreds of pig farmers permission to expand, despite doubts about the way nitrogen emissions are being calculated, the NRC has found.
The paper checked licences given out in the twelve province over the last two years and found that hundreds of farmers had been allowed to expand their businesses, by just a few dozen chickens to thousands of pigs.
Last month the local council of Dinkelland, in Twente, gave one farmer permission to keep another 4,736 pigs on top of the 9,000 he is already allowed, four times the national average. His farm is less than one kilometre away from Nature 2000 area Springendal,
Conditions for expansion include a ban on extra nitrogen emissions which is calculated according to a model provided by health institute RIVM.
But both the model and the filters farmers used to clean the air inside the barns have been found to be unreliable, the paper said.
Research by Wageningen University dating back to 2018 found that the filters only removed 59% of the ammonia instead of the 85% reduction assumed by the RIVM.
A committee under the last cabinet had already come to the conclusion that the model used by the RIVM, while adequate for measuring overall nitrogen emission levels, is not suited for assessing emissions from individual businesses. This has led to a 'false security' regarding emission levels, the paper said.
Nature reserves
Meanwhile, nature reserves, already damaged by nitrogen-based pollution, will be suffering even more, experts told the paper. In 2017 large parts of Springendal, where a further 535 farms are located, was already badly affected, a provincial analysis from 2017 shows.
All provinces  invariably give out expansion licences, the paper found, because the RIVM model never shows an increase in nitrogen emissions, and so there are no grounds to refuse them.
But Franciska de Vries, professor of Earth Surface Science at the University of Amsterdam, said that scenario is highly unlikely.
'More animals simply means more nitrogen is being produced. You can try to prevent is from entering the environment but more often than not that doesn't work,' she told the paper.
Environmental law researcher Ralph Frins said emission levels are higher in some places than the model calculates. The agriculture ministry admitted to the NRC that this is the case, but did not have any data on how often and where this was happening.
Revoked
The research led to eight expansion licences being revoked in Utrecht last month as a result of a case brought by environmental movement Mobilisation for the Environment (MOB). In another case, in Friesland, a provincial licence allowing a dairy farmer to expand was also cancelled for lack of reliable data on nitrogen emissions.
The decision is a 'bomb under the nitrogen policy' MOB said, because it could set a precedent and the scupper expansion plans of hundreds of other farmers across the country, particularly those who farm on the fringes of nature reserves.
The Netherlands is bound by a European guideline to protect vulnerable areas but is not doing enough, the Council of State said in 2019. Buy out schemes for pig farmers, for example, have been largely unsuccessful.
Thank you for donating to DutchNews.nl.
We could not provide the Dutch News service, and keep it free of charge, without the generous support of our readers. Your donations allow us to report on issues you tell us matter, and provide you with a summary of the most important Dutch news each day.
Make a donation