Dutch destinations: untangle the history of Baarle-Nassau/Baarle-Hertog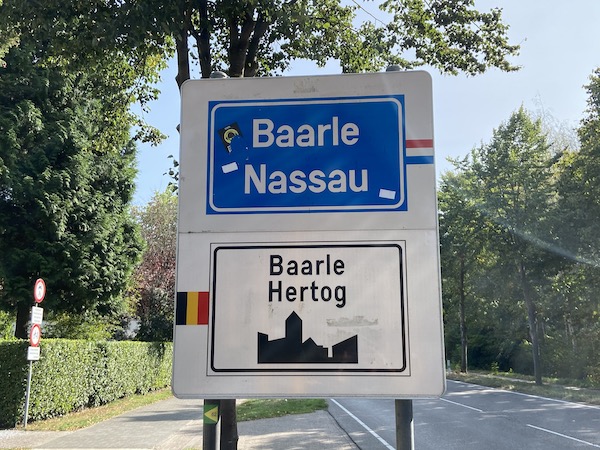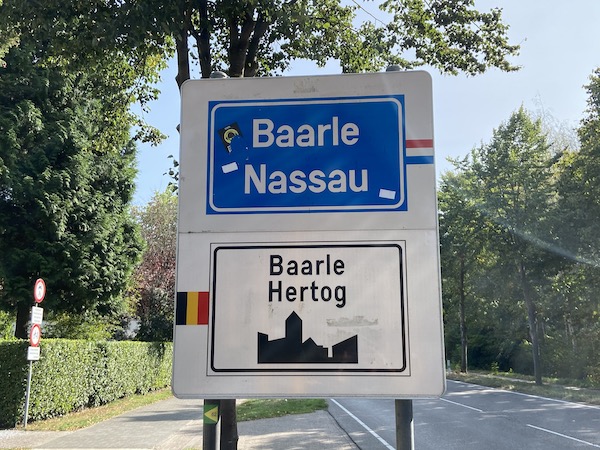 It's a town so nice they named it twice. Actually, the story of this unusual community that engulfs the Dutch/Belgian border in and near North Brabant is actually quite a bit more complicated.
The borderlines that divide Baarle-Nassau/Baarle-Hertog are so convoluted they've been making the eyes of real estate agents, legal scholars, and bureaucrats water for centuries.
Baarle-Nassau is the name of a Dutch town that's entwined like a hopelessly knotted ball of yarn with a Belgian one called Baarle-Hertog. Each is composed of enclaves, a few of which contain enclaves of the other town. Confused yet? You're not alone.
Visitors will find two city halls, two police departments, and two income tax rates down there along with border markers that run down several sidewalks and, in a few spots, right through the middle of businesses and even private residences. It's possible to travel to Belgium and back again several times while shopping in the local Zeeman and every building that spans a border has both a Dutch and a Belgian address.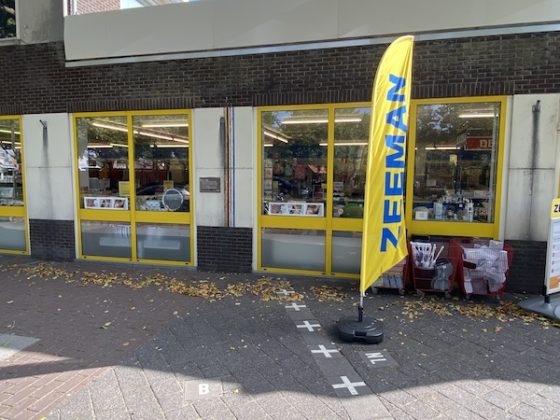 The mishmash map is the result of a bizarre series of treaties, land swaps, and other agreements between various lords, dukes, and other officials that were all presumably slapped together during negotiations that involved copious amounts of wine and/or ale. At least a few of them date all the way back to the 12th century.
An attempt to sort out the mess, which got even more complicated after Belgium declared independence from the Netherlands in 1830, took place in 1843. It resulted in the Treaty of Maastricht, an agreement that at least firmly established many of the existing boundaries. Officials finally figured out the final one in the 1990s.
Many current citizens have dual citizenship and everyone seems to get along well enough down there. This is one of the reasons why former Israeli Prime Minister Benjamin Netanyahu asked a cabinet secretary to research the community back in 2014 and come up with ideas on how to settle border disputes with Palestine. Needless to say, the plan didn't bear much fruit.
Top 5 things to do 
Cross the border (over and over and over again)
It's possible to visit both countries dozens of times as you explore the streets. Having a photo taken of yourself with one foot in the Netherlands and the other in Belgian is pretty much a prerequisite.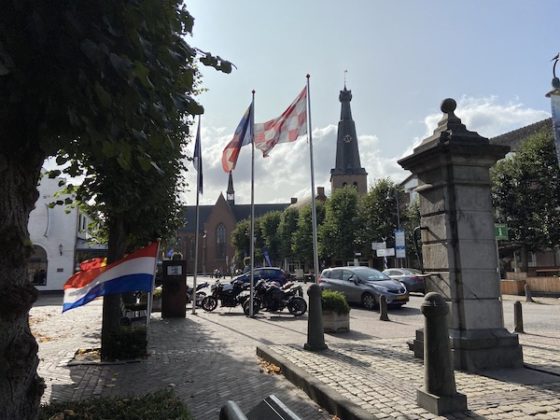 While you do so, you can regale your traveling companions with random factoids like this one from author Ben Coates's 2015 book Why the Dutch are Different. He recounts a tale about a few local residents moving the entrances on their border-spanning houses to dodge taxes. Local regulations stipulate that they pay taxes to the nation where their front door is located. Further trivia can be found in the books and pamphlets available at the visitor's centre.
Visit unusual museums
Barle-Hertog is home to not one but two museums that are a bit weird. The first is devoted to the religious scenes and sculptures of artist Frits Spies. Instead of clay or stone, they're made of beeswax and other natural materials. They technically qualify as candles so you'll find them at the Kaarsenmuseum.
Stranger still is Museum Vergane Glorie. That one focuses on regional tools and utensils that were all once used by local farmers, blacksmiths, and others. The interior resembles a collector's passion project that's really gotten out of control. The museum is currently only open by appointment, though.
Explore the histories of two World Wars
The community's strange borders presented more than a few complications during World War I. The Netherlands remained neutral during the conflict, but Belgium was captured by the Germans. To protect their sovereignty, the Dutch government surrounded both towns with a fence, but this did little to stop them from becoming a haven for smugglers and members of the Belgian resistance who set up a secret telegraph station.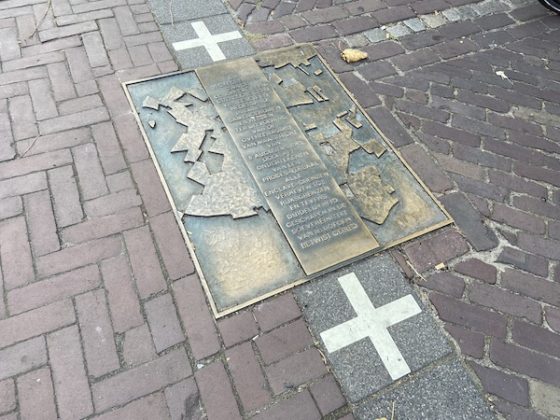 The Germans eventually responded by further separating Belgium from the towns with an electrified portion of their infamous Dodendraad ('Wire of Death'). Baarle-Nassau/Baarle-Hertog gave the Germans further headaches during World War II when they tried and failed to enact a measure to enforce Dutch customs and exchange laws on both sides of the border. Memorials and informational markers for both conflicts can be found in various locations. The most elaborate one focuses on the Dodendraad.
Cover your tracks
A former railway line between Tilburg and Turnhout passes through the community and now serves as a 30 kilometre-long bicycle and walking path. The border once cut through one of the stations and a portion of it can still be found on the route. There's other signs of its history to be found along the way in addition to plenty of nature.
Catch a smuggler
'Catch the Smuggler' is a chase game inspired by the television series Jachtseizoen. It will put you and your colleagues into the shoes of a group of cops determined to, as you may have already guessed, catch a smuggler. This involves tracking them via an interactive map on your favourite mobile devices, but watch out. The smuggler can fight back with signal jammers and other tricks.
Where to eat
If you're heading out for a walk or a bike trek, you may want to stop at Het Smokkelbroodje for sub sandwiches that are served on fresh Belgian baguettes baked on site that you can 'smuggle' back across the border. It's a popular spot among everybody from tourists to local construction workers, and the wait can be long during lunchtime on weekdays. They also have soups and full meals available for takeaway.
Ijssalon D'n Italjaan is a great place to take the kids for ice cream or linger over a cup of coffee. They have a large menu and the dining area features a row of vintage ice cream carts. De Lantaern is a good choice for dinner if you enjoy hearty comfort food and lengthy Belgian beer menus. For more of a bistro experience, aim for La Frontière. Wokwonderland, housed inside a former train station/bowling alley/pudding factory, will sate your appetite for Asian dishes.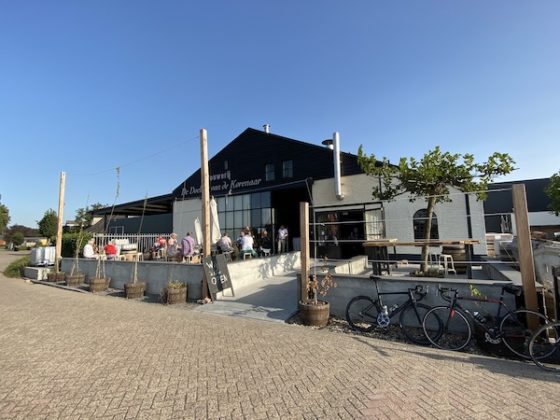 Brouwerij De Dochter van de Korenaar is where to head for a craft beer (or two or three…) They have a tasting room with a limited snack menu, a bottle shop, and a terrace that's often patrolled by a true bierhond. The brewery's lovable Labrador is known to roam around in search of cuddles or will happily plop down beside your table. At the time of this writing, opening hours are limited so be sure to check their website beforehand.
Where to stay
Den Engel is a small hotel dating back to 1894 with a terrace that has a border running right through it. Schaluinenhoeve is a more rustic lodge on the outskirts with a swimming pond and a hunting room that's been converted into a library/cafe/lounge. There are a multitude of short-stay chalets and cottages available as well.
'The Emergency Home' is one of the more dramatic options. It was originally constructed as a temporary home for a family after their farm was ransacked and burned to the ground by the Nazis during World War II. It was fully renovated in 2018 and the adjacent field is frequented by a friendly group of goats who live on the property.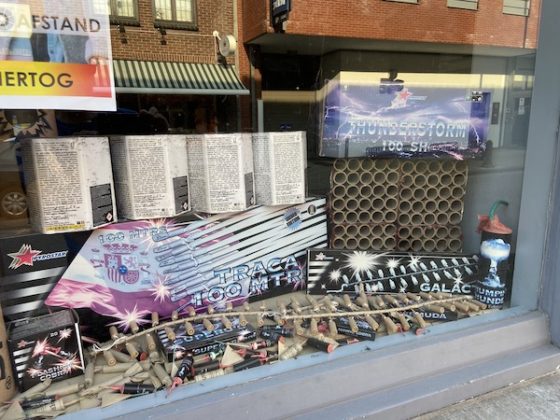 Anything else
At least a few things are still being smuggled across the border down there. One district on the Belgian side of the community seems almost entirely devoted to small shops that sell fireworks year-round. There's so many of them that the streets literally reek of sulphur.
Thank you for donating to DutchNews.nl.
We could not provide the Dutch News service, and keep it free of charge, without the generous support of our readers. Your donations allow us to report on issues you tell us matter, and provide you with a summary of the most important Dutch news each day.
Make a donation