'The Dutch do not bow down to circumstance. Amsterdam is built on a swamp'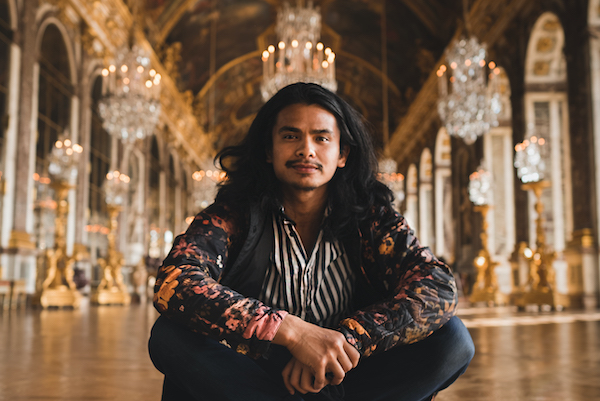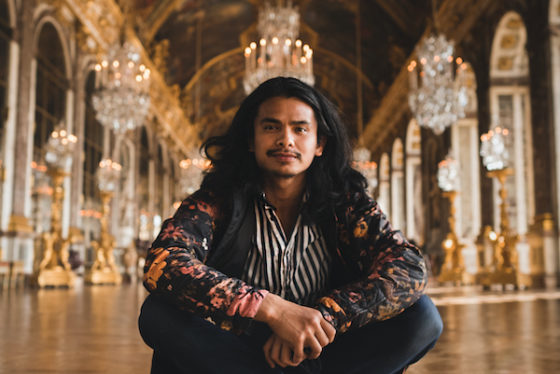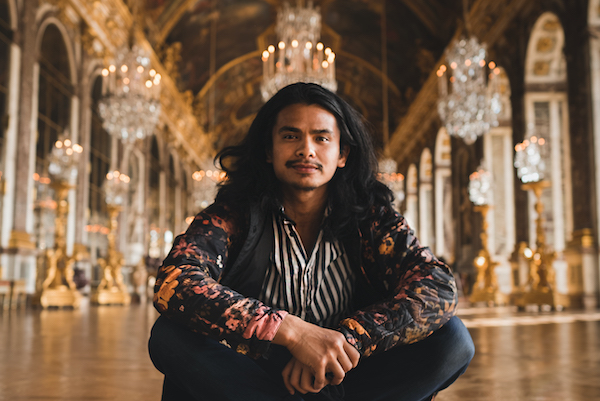 Miguel Luis was born in the Philippines and lived in California before he made his way to Amsterdam to expand his career in film and entertainment. He's the director of several short films and is the creator of So Cards, an innovative card game.
How did you end up in the Netherlands?
I never really expected to go to Amsterdam, but I'd always wanted to move to Europe at some point. In 2016, I sort of started plotting things out. I thought about Berlin where I could do freelance or do a bit of film or photo work over there. The other option was to start studying again. I thought about getting a master's, so I started sending out applications to different universities. The University of Amsterdam was the one that accepted me.
I figured that was cool and my surefire way to live in Europe legally, which for a Filipino is a big hurdle. It's hard to get visas in a big chunk of the world. So when that email came in, I thought I should head over to Amsterdam. It's definitely not something I expected to do when I was younger, but I'm very happy I made that decision.
How do you describe yourself – an expat, lovepat, immigrant, or international?
I don't know if I'm qualified to be called an expat but, if I am, I don't reap any of the benefits. I think I lean more toward the immigrant label, which comes with its own interesting baggage and implications. Expats get certain tax advantages while immigrants are a little more worried about securing their residency. So I guess I'm an immigrant.
How long do you plan to stay?
I would say another year or two. This has been the longest I've been in one place since I left California. Actually, this is the longest I've been living in one city since I moved out of home. Four years in San Francisco, a few years in LA, three years in Manila. It's a bit unfamiliar to me, this sense of settling. I don't think that's going to happen any time soon. There's a lot of things I want to do and explore, so possibly by the end of next year I'll look into whatever the next chapter is and wherever that might be.
I love what I've been able to do and the opportunities I've had in Amsterdam, but I feel like I've got to keep moving. I've never lived in New York. I spent a few weeks there for Tribeca a few years ago and had a great time. Having grown up and seen a lot of TV shows and films set in New York, it's always held this sort of magic and charm. It seems like a place where everything is happening and where everything starts, so it definitely has its appeal. It's something that I've been thinking about, but I'm not sure.
Maybe I'll do that, or maybe I'll move to Berlin, which has its own character. Cities kinda have their own chemistry like how we have chemistry with other people. When I first went to Berlin, I immediately felt a sense of chemistry. I wonder if that's something I want to explore, or do something totally different like spend a few months in Japan. I honestly feel like, after spending several years in one place, I might do a brief period of roaming around. It could be like walking through a buffet before deciding what to try. Nothing's set.
Do you speak Dutch and how did you learn?
I am at the level of 'Grocery Store Dutch'. I can navigate through Albert Heijn, I can read a menu, and I think when people are speaking Dutch around me I can get the jist of whatever they're talking about. It's not enough for me to really chime in, though. I'm still in the process. By the end of the year, I'm hoping I can at least have a conversation with a five-year-old.
I've done a little Duolingo, and there's a website called Memrise that uses digital flashcards. I studied German a few years ago, and I reached A2 or low B1. Having that as a foundation sort of helped. It helps me not feel totally lost when I read Dutch, but I'm far from competent.
What's your favourite Dutch thing?
I would say that what I admire about the Dutch is the sense of organisation and efficiency, which is completely different from what I grew up with. I feel there's also this willpower and that the Dutch do not bow down to circumstance. For instance, Amsterdam is built on a swamp. They said, 'This is a swamp, but it doesn't have to be. Let's turn it into a city!'
On one hand, you could see this as stubbornness, on the other you could see it as strong will. When I also think of the Dutch, the immediate association I have is pragmatism. On some occasions, this is to a fault, but on others it's to their advantage.
How Dutch have you become?
It's become clear to me that I'm really not very Dutch. People in the Netherlands tend to be a bit more practical and rational. In comparison to the average Filipino, I feel like I lean more toward the rational side but, once you plop me into the middle of the Dutch environment, I'm definitely a lot more emotional and a little less rational. I'm definitely not the most organised person and physically I'm on the opposite side of the spectrum.
They're tall, blonde people, and Filipinos are the shortest people in the world. I find that Dutch culture is much more individualistic, but I'm much more into community. Whenever I go home to the Philippines or around Latin cultures, I find that I'm more into those cultures where you really get to know the people around you and your personal life bleeds into everything.
Which three Dutch people (dead or alive) would you most like to meet?
Jan de Bont. He's a director and cinematographer with an impressive body of work. He shot Speed, one of the most iconic action films of the '90s, or in all of film history, actually. I think it would be cool to get to know him.
Actress Famke Janssen. She is stunning, and just for that reason alone I'd want to meet her. I think it would be great to go have a coffee with her.
17th century scientist and inventor Antonie van Leeuwenhoek. I honestly like talking to people who are in fields that I have barely any understanding of. I love having conversations with anyone who is vastly more intelligent in any way. I have a friend who works at CERN, and his project involves trying to understand what started the universe. I could listen to him for hours, and it's all fascinating.
So I would love to pick Antonie's brain and find out more about his thought process. How he figured out early germ theory, or how he figured out the mechanics of creating a microscope. For example, how much did he have to know about glass to see things that are barely a speck to the naked eye? To sit down and talk to him would be a real privilege.
What's your top tourist tip?
If you see a horde of Brits, that's probably an area you'll want to avoid. [laughs] Places where Brits like to have their bachelor or bachelorette parties tend to just be a bad time. That's one tip. Another would be to go to two story-telling and poetry cafes in Amsterdam. The first is Labyrinth, which is on the Amstelveenseweg. The other is Mezrab. You'll find a real community and people who are very creative and expressive.
My third tip would be about food. Go to a toko at some point. If you're on a night out, and it's 2 or 3 am, and there's no pandemic happening, get a kapsalon from a snackbar. That's one of the few Dutch dishes that I like.
Tell us something surprising you've found out about the Netherlands
Apparently, there's a particular Dutch approach to dinner. Dutch families hold it in such a high regard, at least based on the conversations that I've had with locals. Dutch dinners are very important. You all have to be there, and you all have to be present.
On the other hand, if you're at someone's house and it's 5 or 6pm and it's time for dinner, they'll ask you to leave. That would be unheard of back in the Philippines. If you're over at someone's house and it's after sunset, it's assumed you'll be having dinner with their family. So I think the different approach to shared meals is a bit intriguing.
I should say that sharing in general involves a different approach. I'd always heard the term 'going Dutch' while I was growing up, but I didn't know how deeply embedded that was in Dutch culture. When I go out to dinner with a friend, I'll often pay and tell them that it's all good, and they can get the bill next time as opposed to when the bill comes to a table full of Dutch people, and they make sure everyone pays exactly what they owe. That takes some getting used to, I guess.
If you had just 24 hours left in the Netherlands, what would you do?
There would be a lot to do, but I would probably spend the morning in Westerpark and get coffee with a few friends. We'd walk through that neighbourhood and go skateboarding in the afternoon over at the Olympiaplein. That's a pretty good spot.
In the mid to late afternoon, I'd probably get a boat and fill it with all my friends and pay for all the drinks. At the end of that boat ride, once the sun has set, we would all head to Labyrinth, the poetry cafe I mentioned. Ideally, this would be a Monday night because they do an open mic. I, and a bunch of the usual performers, would get up there and share our pieces. We'd all hang out there until god knows what time. I think that would be an ideal last day.
You can watch many of Miguel's films, including one about the challenges that museum staff members have faced in the Netherlands during the pandemic, on his website. Learn more about So Cards here

Miguel Luis was talking to Brandon Hartley
Thank you for donating to DutchNews.nl.
We could not provide the Dutch News service, and keep it free of charge, without the generous support of our readers. Your donations allow us to report on issues you tell us matter, and provide you with a summary of the most important Dutch news each day.
Make a donation