Tough local drug law enforcement 'making innocent people homeless'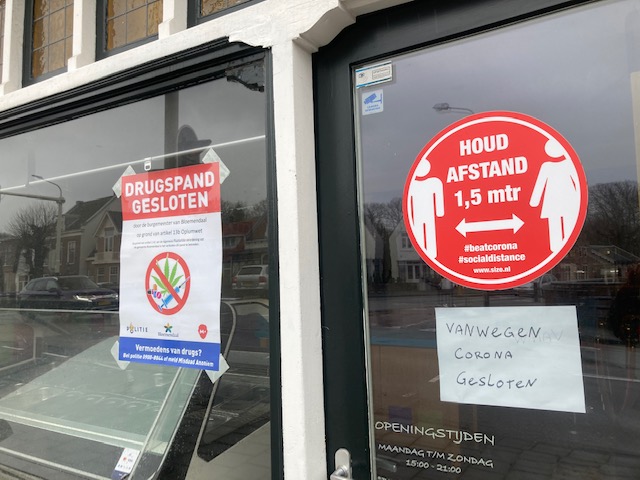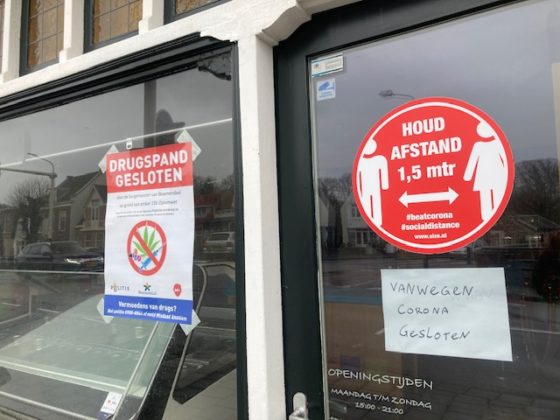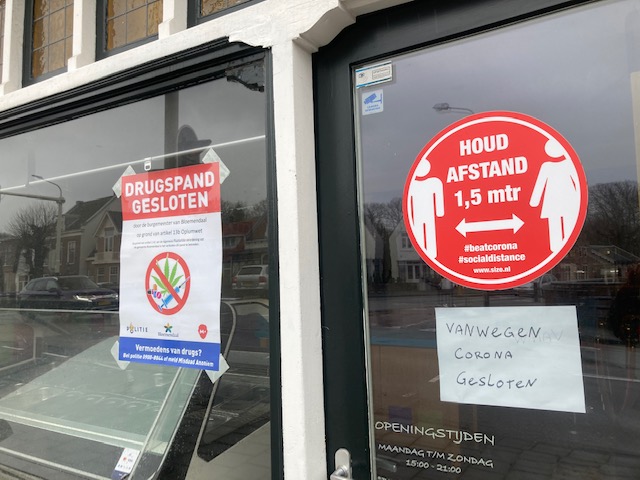 Tough anti-drug enforcement is making innocent citizens and children homeless, according to ombudsmen in Amsterdam, Rotterdam and The Hague.
Anne Mieke Zwaneveld, ombudsman for Rotterdam, told DutchNews.nl that each year 'dozens' of family members find themselves on the streets because a member of the household has been discovered in possession of drugs or linked with criminality.
Local mayors have the power to immediately close down a building if drugs are found there, but according to ombudsmen in Amsterdam, Rotterdam and The Hague, this can mean completely innocent family members and children losing their rental contracts and being unfairly discredited.
'It is a big problem [that happens] several dozen times per year here in the city of Rotterdam,' said Zwaneveld. 'People are evicted from their houses, even if they didn't have anything to do with the problem concerning weapons or drugs.
'One mother's 24-year-old son had an amount of drugs in the house, she said she didn't know anything about it, but still she was evicted. I've had several complaints about this in my job as ombudsman.'
Victims
Anne Martien van der Does, ombudsman and child ombudsman for Amsterdam and region, told RTL Nieuws that many other people who live in a building are victims each year of the so-called 'opium laws'.
'Sometimes people live in a building who have absolutely nothing to do with things, but who are affected by it being shut,' she reportedly said. 'This is a kind of punishment for the innocent.'
She said that although buildings are typically only closed for a few months, the incident can often mean that people lose their housing contracts for good. '[Housing corporations] immediately end the rental contract, which they have the right to do, but then you have lost your home for good,' she reportedly said. 'And in the Randstad area you won't find another one because you have a black mark against you.'
Yvette Nass, youth ombudsman in The Hague, told RTL Nieuws that the worst case she had seen involved a woman with a six-week old baby. 'Weapons and drugs belonging to her ex were found in her house,' she reportedly said. 'The home was closed and the city council was kind enough to give the woman and her young baby temporary shelter in a hotel.
'But there were no facilities to care for that baby properly, and her house was sealed off so she could not get any of her things. The city council needs to avoid that, in solving drug problems, they create new problems of homelessness.'
Rights
Zwaneveld told DutchNews.nl that she is concerned that people's rights to have a lawyer present or a court order to be evicted are being bypassed, because drugs laws allow a home to be immediately closed without these steps.
'This [power] for the mayor is to guarantee that there are no drug problems in the street as houses where drug dealers are living are a big problem for the neighbourhood,' she said. 'But this should be the final possibility. The law also gives the possibility to issue a warning, which is almost never used.
'The second problem is that people get evicted from their house without any lawyer present, and they cannot act on their own behalf as this is all done very quickly. In every other case, when somebody gets evicted from their house, you need a court order or at least court approval.'
She said that mayors should first issue a warning, and she also called for changes in the national law to give more rights to innocent residents in this matter. Although in Rotterdam, she said, evictions had fallen off during the coronavirus lockdown, they are picking up again; in Amsterdam, meanwhile, tens of buildings have already been shut this year under drugs laws.
In 2018, according to RTL Nieuws, 1250 homes were closed across the country after drugs were discovered there, but it is unknown how many people who were not related to the crime were effectively evicted.
Michel Vols, professor of public order law at the University of Groningen, told RTL Nieuws: 'It is a sign that the whole battle against drugs has gone mad.'
DutchNews.nl has contacted Amsterdam, The Hague and Rotterdam councils for a reaction.
Thank you for donating to DutchNews.nl.
We could not provide the Dutch News service, and keep it free of charge, without the generous support of our readers. Your donations allow us to report on issues you tell us matter, and provide you with a summary of the most important Dutch news each day.
Make a donation