'Umbrellas are pointless in the Netherlands. I'm a rain-suit type of girl'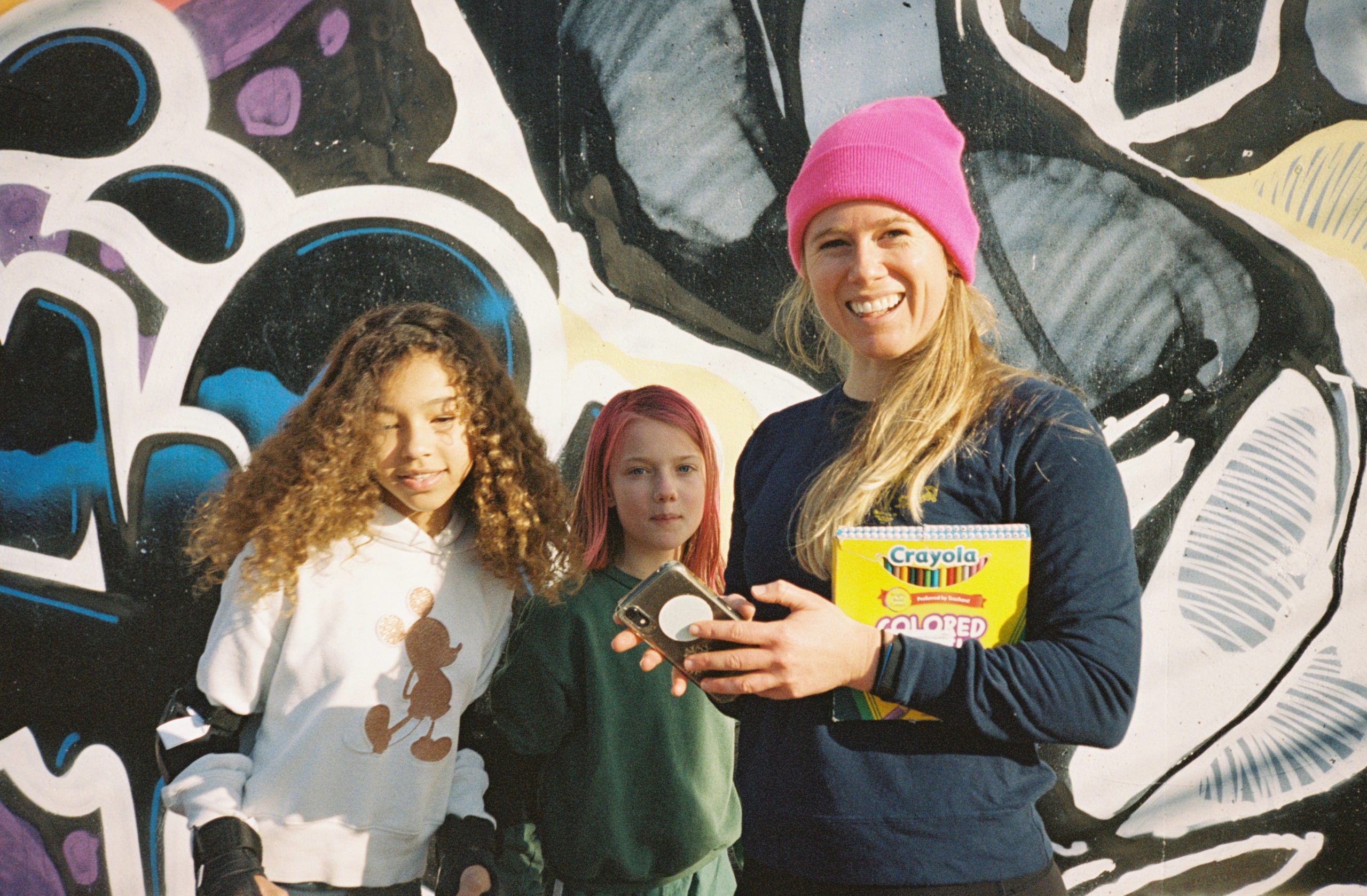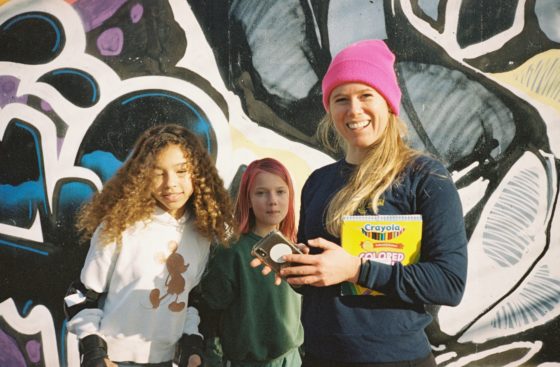 Sporty equal rights advocate Mérida Miller (32) swapped the US east coast for Amsterdam in 2017. She is the founder of Project Fearless, an after-school programme for girls that breaks stereotypes and builds confidence through activities such as boxing, skateboarding and artivism. She's partial to a stroopwafel, but it has to be stale; and she loves tulips, but is suspicious of Keukenhof's immaculate grounds.
How did you end up in the Netherlands?
It was a little bit of love and a little bit of work. I was at a time in my life where I was ready for a big change and I always wanted to live in Europe. My boyfriend is English and was living in London, so we were doing long-distance and we wanted to find a place where we could have a fresh start together.
At the time I was working for Under Armour. They have an office here so I went to visit them and built a week's vacation around it to see how we liked Amsterdam. It was February, it was cold, it was rainy, it was wet, and we were like: 'Yep. OK. This looks good.' I made an internal business case to say that I'd love to relocate to the Amsterdam office and I'm really thankful it happened.
How do you describe yourself – an expat, lovepat, immigrant, international etc ?
Hmmm. Expat-lovepat, maybe. I guess I'm a little bit of a lovepat even though my boyfriend isn't from here as we both wanted a place to restart. We both really loved Amsterdam. I think it's a perfect-sized city. I'm not a big city girl. This place is big enough that things are happening all the time. And, as for 'expat', I guess that's just the community that I feel I fall under.
How long do you plan to stay and why?
It's a tough question and I definitely think an even tougher question given the past year that we've all had with Corona. I really miss access to my family. That's the biggest draw for me to want to go back to the US. But with Project Fearless being as successful as it is and just taking off, I really want to see how far I can go with that. And I do really love Amsterdam. My partner and I say that in 2-3 years we'll evaluate where we want to go, but for now we're here.
Do you speak Dutch and how did you learn?  
No, I don't. But for the most part, I understand it. I'm really good at picking up context clues and I can somewhat read it, but I do not really speak it yet. I would love to take a week off and do a really intensive course, but my job is so demanding and I work basically every day of the week, that I don't have any brain capacity left to add anything new just now. Maybe next year, when things are hopefully a bit more manageable with work…
What's your favourite Dutch thing?
I have so many… The first one is drop. I love black liquorice, I love drop. The next is clog slippers which I buy from the Albert Cuyp market every single year. And stroopwafels, but I like them when they're stale. I don't like them fresh off the iron; I like the really cheap ones that you buy from Dirk. And I love bitterballen and mustard.
But the thing I really could not live without is the clog slippers. If I went back to the US, I would be packing about 100 pairs into my case. Honestly, whenever I go back to the US, they're the gift that I bring everybody. They're really lightweight. And when people ask on these Facebook forums what they should bring back as a gift: the clog slippers – no question.
How Dutch have you become and why?
I had to laugh at this one. Twice a week, every week, I cycle a broken, rusted-down bakfiets full of skateboarding gear, skateboard snacks, and sometimes a kid, to the skate park to teach. Whether it's rainy, windy – whatever, you'll find me pushing across town. And it has no gears; it's not one of those fancy electric bakfiets, it's an old-school bakfiets. In the US, I didn't even know what a bakfiets was. I knew how to ride a bike, but I didn't bike because it was just too dangerous where I lived to go on the streets.
The weather here is not my favourite, but I make it work. I have those cheap rain pants, from Action or whatever, that you just slip on over whatever you are wearing. They are lifesavers. I pack them everywhere. And I have about 1000 raincoats. Amsterdam is a way windier city than I ever expected. Umbrellas, I feel, are pointless, so I'm a rain-suit kind of girl.
Which three Dutch people (dead or alive) would you most like to meet?
First is Sioejeng Tsao. She's an amazing illustrator and she uses her skill and her medium to fight for racial justice and LGBTQI+ liberation. She recently did these really great posters for Hivos that are all around and that say 'free to be me'. They're beautiful. I just love how she's super inclusive in her work and really makes sure that she's representing all sorts of people and faces. And she also uses her medium, which is illustration, and her unique voice, as a platform to inspire others.
The snowboarder Bibian Mentel, a three-times gold medalist in the Winter Paralympics, who unfortunately just passed away. I saw her give a private talk at a TedEx women's event three or four years ago and I was super inspired. She was full of fire despite everything she had been through. I used to teach people with disabilities to ski and snow board and it is still my favourite job to date, so it resonated with me when I saw that she was doing that here, and also because she's just fearless.
The last one is actually three people: Lakeisha, Veronika and Sohna. They are three young women who founded an initiative Zetje In to make racism and discrimination education mandatory in Dutch schools. What I love about them is that they saw a call to action and they created a space and went after it. I think what they do is really cool.
What's your top tourist tip?
Bring good walking shoes! My favourite thing to do in Amsterdam is just to walk the streets. I just find that every neighbourhood has its own character and that people tend to stick to Centrum and the Jordaan, which are beautiful, but Noord and Oost are so nice and really cool. Put some pins on the map for different places where you want to grab coffee or different food, and then just walk and meander all the way round. The Vondelpark is pretty, but I don't think it's the best park in Amsterdam. I really love the Beatrixpark and the Flevopark, and they make you get out of the city centre.
Tell us something surprising you've found out about the Netherlands
I love how much mystery there is around the planning of the Keukenhof gardens and how meticulous they are. If you visit in spring, it really is like visiting the queen's gardens in Alice in Wonderland. Everything is beautiful, just breath-taking – but, you know, a little too perfect. It feels weird.
The planting of the bulbs, so that they pop up in the right order, involves insane planning. It's amazing. I remember we asked one of the gardeners why there were no bugs or bees and he got very funny about it and a bit flustered, kind of looking from side to side. I think maybe they keep the bugs out to prevent cross-pollination of the flowers because then you'd get new tulip varieties. I don't know if the whole place is some kind of pesticide bubble or something, but it's fascinating and eerie when you think about it.
If you had just 24 hours left in the Netherlands, what would you do?
I would go to Friesland in the morning and I would ride a Friesian horse on the beach. It's on my bucket list of Netherlands things to do. I've always loved Friesian horses, they've been one of my favourites since growing up. When I was in the US, I was an eventer and I used to compete. But when I moved to Amsterdam, horseback riding was expensive and not that accessible, and I wanted to meet friends in other sports.
I would then take the train back to Amsterdam and go to my favourite coffee places and make sure I could bring some beans home. I really like Badeta and Bocca. I would grab a picnic with friends and just go and sit on a canal somewhere and enjoy the sunset. Nothing is better than watching the boats going by in the sun. Lastly, when its finally time to go, I'd grab my clog slippers and bid farewell to this amazing little city.
You can find out more about Project Fearless here.
Mérida was talking to Deborah Nicholls-Lee
Thank you for donating to DutchNews.nl.
We could not provide the Dutch News service, and keep it free of charge, without the generous support of our readers. Your donations allow us to report on issues you tell us matter, and provide you with a summary of the most important Dutch news each day.
Make a donation