Storm in a teacup: the Dutch are no good at political scandals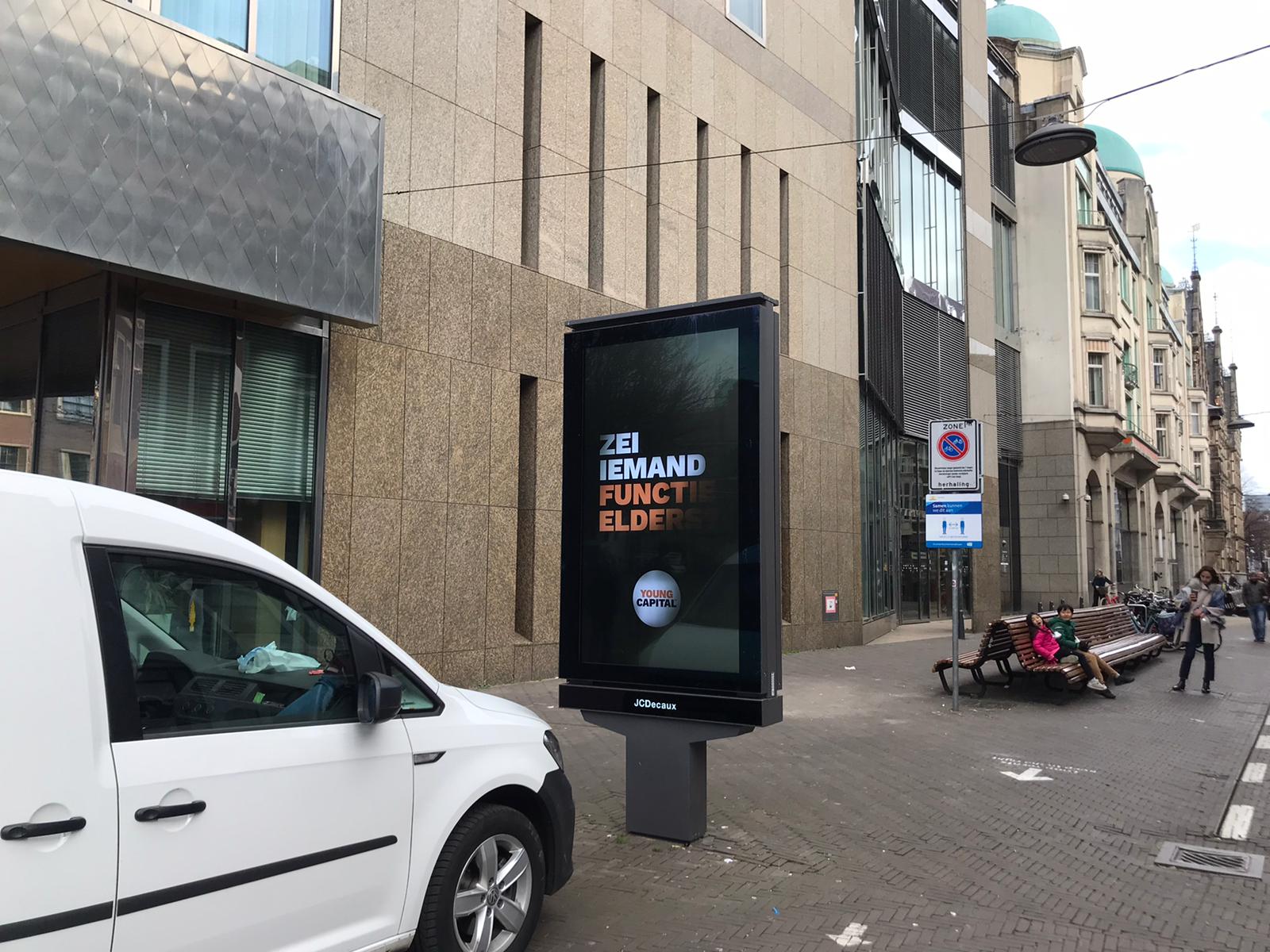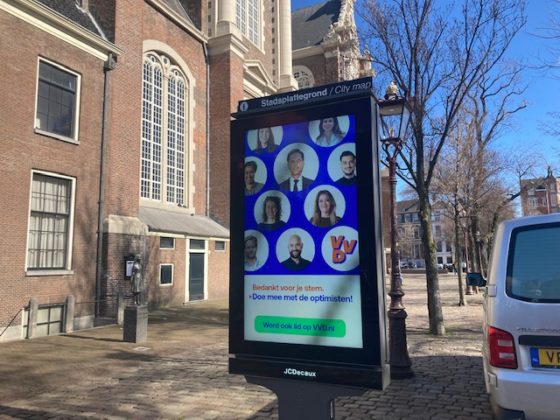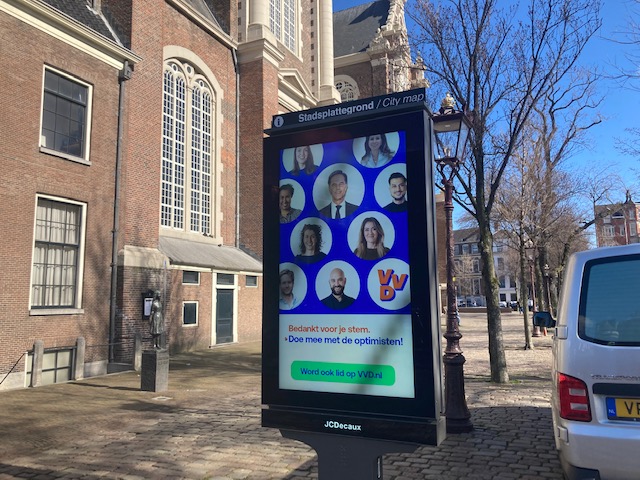 As a country, the Netherlands is excellent at many things: cheese-making, playing football, creating fried bar snacks, freeing container ships from Egyptian canals. When it comes to political scandals, however, we're awful, writes Ben Coates.
In countries like the US, a major scandal might involve stolen nuclear secrets, illegal arms deals or crooked campaign contributions. In France, two former presidents have been found guilty of corruption within the last decade. And in Britain, the last week alone has seen the current prime minister accused of channelling public money to a woman he was having an affair with, and one of his predecessors accused of helping a wealthy employer secure access to government funds.
Here in the Netherlands, though, things are duller. This week's scandal involves prime minister Mark Rutte allegedly suggesting offering a (perfectly legal) government job to an MP who'd caused Rutte trouble in the past, and then saying he hadn't suggested that when actually he had. Watergate it ain't.
Complex
The exact details of the scandal are too complex to recount in detail here, but the most important element is probably the context. Rutte's victory in the recent Dutch elections happened despite a bumpy last year in office, which included not only the pandemic but an epic scandal involving mismanagement of the benefits system, riots in major cities and the appallingly slow delivery of coronavirus vaccines.
To his fans, Rutte is the captain who's managed to hold the ship steady through exceptionally stormy seas. But to critics, he's someone who's not merely blundered repeatedly, but developed an awful habit of lying as easily as some people breathe – or at least, when difficult questions are asked, claiming to have the memory of a man three times his age.
In that context, an apparently minor kerfuffle over some leaked meeting notes about a 'functie elders' (job elsewhere) for the rebellious MP Pieter Omtzigt has exploded into a major incident, with Rutte accused of once again misleading parliament in order to save his own skin.
The bungled coverup looks worse than the original crime. Parliament is in uproar, the media smells blood, and the prime minister's enemies are relishing the opportunity to refight the recent election.
At the time of writing, Rutte's future remains very uncertain. Parliament approved a formal censure of his behaviour, and one of his current partners in government, the conservative ChristienUnie (CU) have deftly seized the opportunity to act as king-makers (or rather, king-killers) by sensationally saying they won't support him continuing in office.
Rutte himself is playing for time and hoping the anger fades over Easter, but if another ally such as Sigrid Kaag's D66 also turns against him, the prime minister could well find himself clearing his desk and rewriting his resume soon.
If that happens, it'll be an odd and abrupt end for someone who won a thumping election victory just two weeks ago. After more than a decade in office, Rutte may be brought down by a clumsy unforced error, like a serial killer who ends up going to jail after ignoring a traffic light.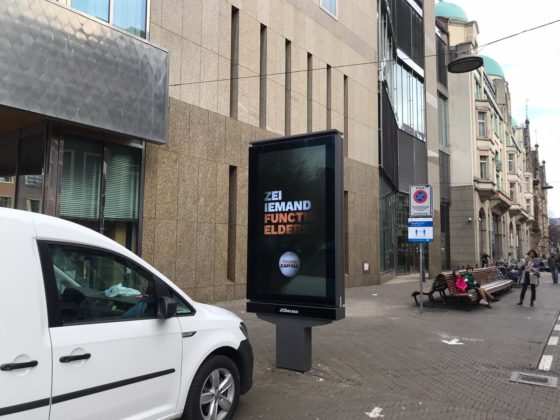 To seasoned watchers of Dutch politics, all this amounts to the Greatest Political Scandal Of A Generation, and anyone who doesn't take it seriously must be either a blinkered fan of Rutte or someone who Just Doesn't Understand.
However, to many people – including me – the whole thing remains rather odd and arcane, and rather Dutch. In a country where you can get in trouble for painting your window frames the wrong colour or hanging out Christmas decorations which are too big, it feels entirely fitting that the country's most popular politician and second longest-serving leader might be brought down not by revelations about prostitutes or gun-running, but because of a long-lens shot of someone's meeting notes.
In some ways, the existence of a scandal like this could be a positive thing, of course. After all, if the biggest problem a country has is politicians fibbing about their secret coalition negotiations, then things must be going quite well, right?
Well, yes – except that this isn't even close to being the biggest problem the country faces right now, whichever way you squint at it. Corona infections have risen sharply in recent weeks, despite the continuing lockdown. The economy is in crisis, and millions of children have had their educations disrupted. Hospitals are filling up again, and distancing rules seem to be routinely ignored. And according to the latest data, corona vaccinations are still moving about as fast as a cow trying to ride a bicycle, with Dutch people less likely to be vaccinated than almost anyone else in Europe.
Waste of time
Against that backdrop, for the political elite to be in uproar over someone allegedly considering potentially giving someone a job feels like a bizarre waste of time; like someone complaining there's a crack in a window of their house when everyone can see the whole building's on fire.
More broadly, the scandal also perhaps points to some weaknesses with the country's political system. One of the defining features of Dutch politics has always been its emphasis on friendly negotiation rather than bitter competition. Governments here are always coalitions, major policies are carefully worked-out compromises, and prime ministers are bland technocrats rather than iconoclastic visionaries.
In many ways these habits of sensible difference-splitting are a major national strength (no Trump or Brexit here) – but it does also create some weaknesses, including the fact that major decisions often seem to be made behind closed doors. In more bipartisan systems, the link between the government and the governed feels pretty clear: if Party X wants to cut taxes and Party X wins the most votes, then taxes will probably be cut.
In the Dutch multi-party coalition system, though, things get more complicated: even if Party X wins the most votes, they'll have to negotiate policy with their coalition partners from Parties Y and Z, and may end up raising taxes after all.
Secretive
This approach has many benefits and often delivers good outcomes. But it can also mean that Dutch politics feels oddly secretive and insular, with a jobs-for-the-boys culture and a handful of powerful people (usually white men) deciding in private what they think is best for the country.
To me, the current crisis feels like a perfect example of this: it's taken as given that the process of forming a government should be completely secret and that no-one should admit to being driven by any basic political motives, and that what really matters is arcane protocol and the pretense of decency rather than the real challenges facing the country.
Watching the Dutch parliament at work, it's easy to be impressed by the passion and integrity of some members – but also hard to avoid the conclusion that some live in a world where refusing to wear a mask or quarantine properly is fine, but lifting the curtain on how politics really works is an unforgivable sin.
At the very least, the priorities of parliament and the media feel quite different from those of the average voter. If Dutch bars and cafes were still open, would they now be filled with ordinary members of the public angrily discussing how Rutte should definitely resign? Or would most people be a bit baffled by the whole affair, and prefer that our leaders focus on fixing the country?
More important things
I don't know, and it's worth noting that some surveys seem to show voters' opinion of Rutte falling faster than a cheese thrown from a church tower. But it also seems plausible to me that many people have more important things to worry about, and would prefer their politicians were worrying about things.
Watching this week's events unfold, I often felt as if I'd tumbled into a parallel universe in which there was no coronavirus and no fifteen thousand Dutch dead, and in which the only thing which mattered was what Wilders thought about what Hoekstra said to Kaag about Ollongeren. If the coronavirus had a seat in parliament and a Twitter account, perhaps the media would care about it more.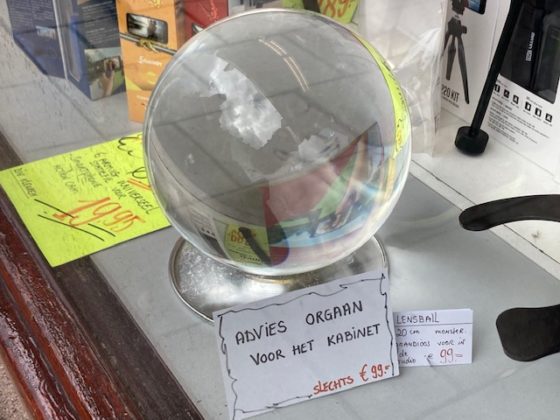 To be clear: noting these points isn't intended to represent a defence of Mark Rutte's actions. Accountability to parliament matters. Transparency in government is important. The powerful should admit their mistakes and be held responsible for them.
Lying matters and shouldn't go unpunished. And in the Dutch coalition system, where being prime minister essentially means being a full-time relationship counsellor between competing parties, a reputation for untrustworthiness is arguably disqualifying.
I don't loathe Rutte the way some people seem to, but I do think he's made some terrible mistakes, and in the current situation it would be good if he stepped aside. However, you also don't have to be a diehard Rutte fanboy to find it odd that it's this relatively petty scandal which might bring him down, and these issues which the country chooses to obsess over right now.
Coronavirus
This week, as the scandal escalated, I spent much of one morning on the phone to various hospitals and doctors trying to find out how I could get a coronavirus vaccine. I feel quite healthy but have a pre-existing condition which puts me at risk of serious complications if I caught the virus.
My doctor says I should be on the priority list for a shot and if I lived elsewhere I'd have had one already. Yet trying to obtain one in the Netherlands has been harder than finding a natural ski resort in Zeeland.
My family doctor tells me I need a vaccine but should ask the hospital for details. The hospital says they can't help and I should ask the family doctor. Another family doctor says they have no idea what the procedure for allocating vaccines is, and I shouldn't expect to vaccinated for months  'because you're quite young'.
The RIVM health authority can't say much more than 'Maybe July, if things go well?' And meanwhile the Health Minister is on the news saying the main problem with the system is that vaccines are going unused because not enough Dutch people want them. Under such circumstances, watching the parliamentary debates about Rutte, one can't help but think: 'If you're angry about him covering up his coalition plans, just wait until you hear about everything else that's been going on'.
Ben Coates is the author of the books 'Why the Dutch are Different: A Journey into the Hidden Heart of the Netherlands' and 'The Rhine: Following Europe's Greatest River from Amsterdam to the Alps'. Find out more via his website.
Thank you for donating to DutchNews.nl.
We could not provide the Dutch News service, and keep it free of charge, without the generous support of our readers. Your donations allow us to report on issues you tell us matter, and provide you with a summary of the most important Dutch news each day.
Make a donation