Get in line! Queues may become compulsory after coronavirus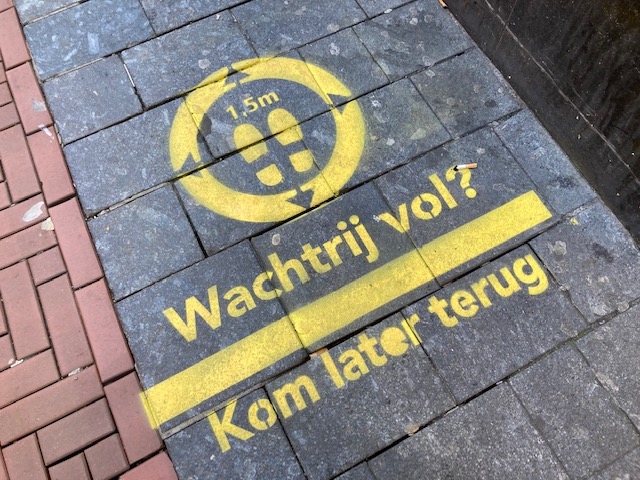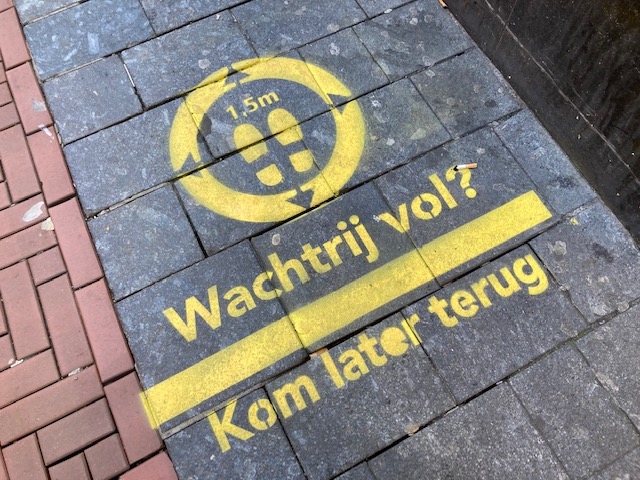 Queuing may become a permanent part of life in the Netherlands once the coronavirus pandemic is over because, according to experts, it leads to a more efficient use of public space, reduced social tension and less disease.
Government sources have told DutchNews.nl that mandatory public queues are likely to be a key measure discussed by the new coalition partners, following the publication of a report on their positive benefits.
The Ministry of Infrastructure discussion document measured the impact of increased queuing during the pandemic. Bas 't Aard, urban expert and co-author, told DutchNews.nl that British-style queues could transform the Netherlands.
'We studied public behaviour during the coronavirus and we were astonished at the improvements when there was a proper line,' he said.
'In our sample study in the Gelderland town of Tienwachtendevooruw, standing in an orderly row had a 67% preventative effect against infection, meant 300% more people could pass by, and created a 42% net benefit in improved manners. People were also less likely to punch the small, grey-haired ladies who kept pushing in.'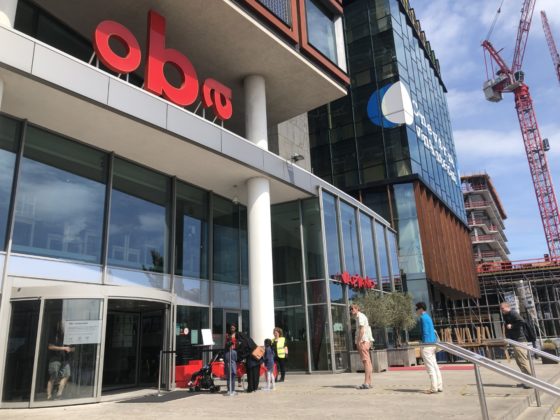 Ps and Qs
Already, government advisers have drawn up sample 'Protocol Q' wayfinding signs to indicate compulsory queuing from the left at sites of argy-bargy such as markets, bar counters and on King's Day.
Meanwhile, car park companies such as QPark are researching whether they could give spare parking space to overspill queues or training sessions, since Dutch environmental policy is likely to make car driving as rare as hens' teeth by 2030.
Arthur Uw and Hugo Vorst, joint founders of political movement the Forum for Decorum, said: 'We are also advocating a ban on the amorphous or circular queues that you see everywhere on the streets today. They do not make it at all clear which direction has priority and encourage interaction with less-than-fragrant strangers who are standing in one's chi.'
However, some conspiracy theorists believe that Protocol Q is part of a global plan to remove the aggressive, plain-speaking individualism that is unique to Dutch culture.
Anti-queue activists campaigning under the flag NoQAnon, say the rule would be an unbearable restriction on freedom. 'If I want to plonk my ass right in front of you while you are trying to make your order, that is my prerogative,' said Ruud Assol, pomodoro dance teacher and self-proclaimed leader. 'That's what freedom of movement means. The only ladies who are going first are the ones in my manly arms.'
But Henk Prikkedraad, regional assembly member for the PVV party in Flevoland, argued it could be a chance to revive the traditional Dutch way of queueing.
'This country is too full, thanks to decades of unchecked immigration, which has left no space for people to queue,' he said. 'Until the 1970s the bus stops were teeming with long lines of men with felt hats and moustaches smoking themselves to death.
'Now foreigners have jumped the queue and are filling up intensive care beds faster than the health ministry can close them. We should shut the borders and let them queue up on the other side if they like it so much here.'
Snitch
Street wardens have already started a snitch line for people who pretend to drop a handkerchief or join a friend at the front. Eve Wachten, spokeswoman for QTips, said: 'We think it's a good idea for people to keep a 1.5 metre distance from each other too, to discourage all but the longest-armed pickpockets.'
Meanwhile, the Department for General Affairs has commissioned further research into whether public touching on the hand, cheeks or lips, or even the dreaded bear hug, could in future be reserved only for private moments.
Officials have also proposed making it mandatory for passengers waiting to board a train to wait for other people to get off first, but the Council of State said this would be constitutionally impossible before 2045.
Garry, a taxi driver from Liverpool, who has been stuck in an Amsterdam coffee shop since the start of the pandemic, said he would welcome the introduction of compulsory queues. 'All these Dutch kids keep barging in and buying up the best smoke,' he told DutchNews.nl. 'We locals don't stand a chance.'
The report, Politeness in Public Spaces Stops Contagion and Conflict, will be published on April 1.
Thank you for donating to DutchNews.nl.
We could not provide the Dutch News service, and keep it free of charge, without the generous support of our readers. Your donations allow us to report on issues you tell us matter, and provide you with a summary of the most important Dutch news each day.
Make a donation