Dutch destinations: pint-sized Staverden packs a punch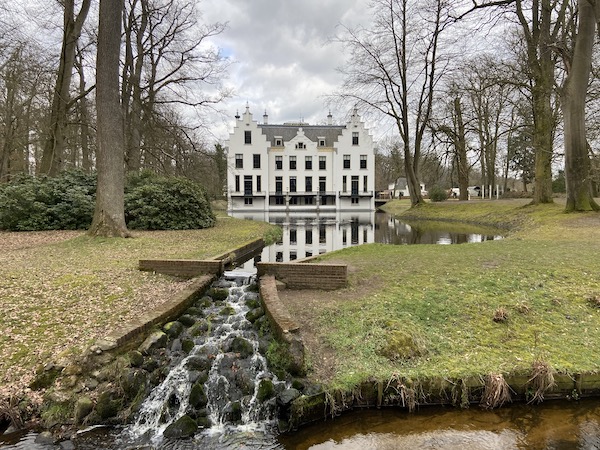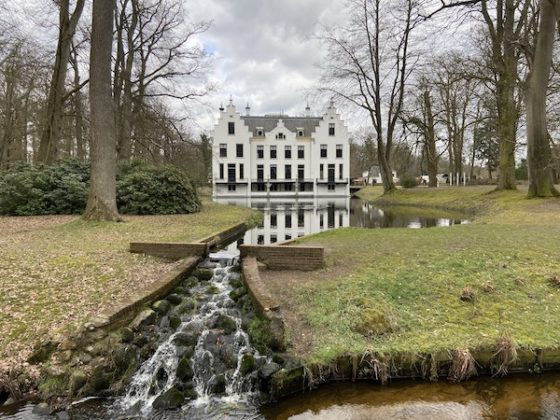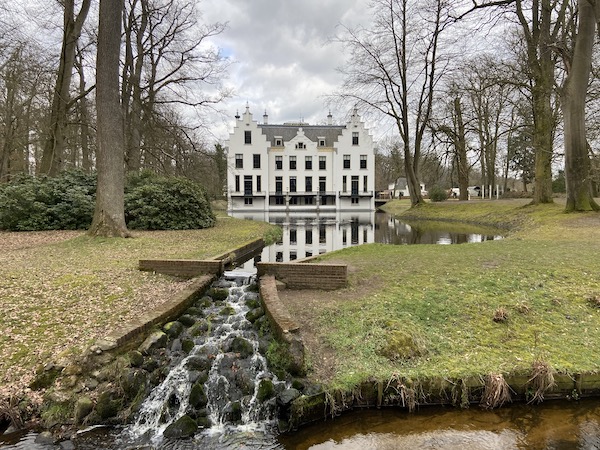 Staverden is just one of a few places that claim to be the smallest city in the Netherlands. Its diminutive size makes one question whether or not it's worthy of an entire travel feature, but Brandon Hartley was determined to give it a shot.
Is Staverden the smallest city in the Netherlands? That depends on your definition of both 'smallest' and 'city.' Staverden received city rights way back in 1298 and currently boasts 30 residents. Using those metrics, that would make it arguably the country's smallest city, at least based on population.
Leaving aside the statistical semantics, Staverden is located on the western side of Veluwe between Ermelo and Elspeet and is best known for Staverden Castle. It's actually the fourth castle to be built out there. The first was funded by count Reinald I of Gelre in the 13th century. He also covered the bill for the construction of a series of nearby cottages as well with the dream that the fledgling community would eventually grow into a thriving city…or so one account claims. Other historians think his goals were much more practical.
Regardless of his original intentions, the count eventually converted the castle and its surrounding grounds into a private estate while the town just beyond its property lines continued growing at a glacial pace. According to various sources, Staverden's population eventually topped out at a whopping 52 residents in the years that followed.
After the count's son was knighted in 1323, he began sticking peacock feathers in his helmet. It apparently became all the rage and various other nobles from the region started doing the same thing. The odd custom continued for decades, and the establishment of a fiefdom about a hundred years later included a stipulation that a flock of the notoriously loud creatures would get to stay on the castle grounds.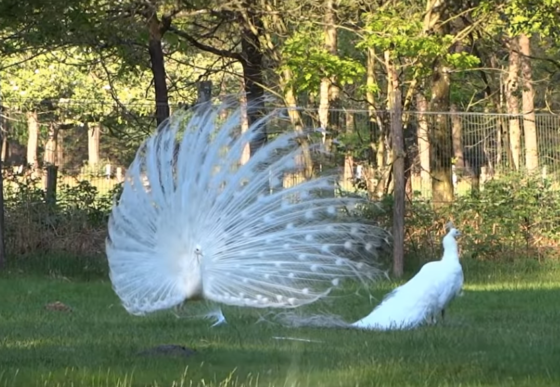 The birds were eventually given the boot, but they were welcomed back in the late 1800s. Nowadays, Staverden comprises the castle, a chapel, a few private homes, several walking trails…and, at last count, 28 white peacocks.
Top 5 things to do
Visit Staverden Castle
Much of the estate was restored in the mid '00s. The interior of the main house, however, is still in fairly rough shape and closed to the public. Peer through its dusty windows and you'll see empty rooms and corridors along with a few murals that have seen better days. Snapshots of the gorgeous exterior, meanwhile, will help you rack up tons of likes on your Instagram account. A nearby cottage located beside a mill race is equally photogenic. There's also a garden, a brasserie, and a maze made of beech trees inspired by the one at Versailles.
You're also bound to run into a couple having their wedding photos taken if the weather is behaving or even getting hitched at the chapel down the street. Just watch out for countess Eleonora if you find yourself wandering the castle grounds after dark. The mournful spirit of the 14th century noblewoman supposedly takes night-time strolls through the garden and has earned the nickname 'The Dark Woman of Staverden'.
Peer at the peacocks
These days the peacocks are kept in a corner of the estate where the staff won't have to listen to them. You can visit the birds' spacious enclosure after about a 10 minute stroll from the castle. During our visit on a breezy afternoon in March, they were all cooped up inside. On sunnier days, they're known to show off their amazing tail-feathers while they strut back and forth across the grass.
Try a strange brew
Peptan is the name of a sport bier (sport beer) that you'll find at Bierbrouwerij De Uddelaer, a brewpub located in the castle's former coach house. It's a non-alcoholic wheat beer chock full of amino acids that will help power you through a few quarters of field hockey or at least a jaunt over to the peacock pen and back.
The brewery is owned and operated by Olympian-turned-brewmaster Jacques Brinkman who won a few gold medals by swinging around hockey sticks in the late '90s and early '00s. Along with Peptan, there's several more conventional beers you can try out on the terrace (weather and lockdown regulations permitting) or take home with you in bottles.
Hit the trails
The estate's grounds and the surrounding fields feature several walking and biking paths that will take you through forests and lush meadows where you'll likely spot a few grazing ponies. There are also some quaint cottages and farmhouses you'll come across.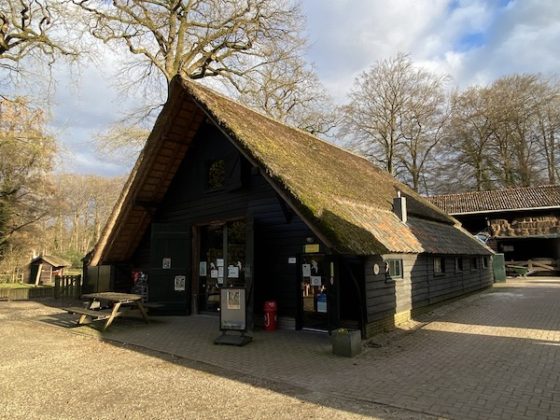 Maps and further information can be found at Bezoekerscentrum Staverden, the town's visitors centre. Located in a former barn, it also offers a variety of locally-produced goods.
Commune with a few furry friends
The area boasts a variety of different plant species, 45 of which are endangered, but keep your eyes peeled for animals as well. A herd of about sixty red-tailed deer call Staverden home. Wild boar and badgers are also known to pass through, but you may also encounter various birds, reptiles, and amphibians. There are also quite a few bats that make nightly rounds. They often hang around (literally) the ice house behind the castle.
Where to eat
At the time of this writing, the entire country is still in lockdown. When and if things ever get back to normal, head to Brasserie Staverden at the castle. It consists of two spaces, the Serre and the Orangerie. There are also two terraces, one of which is located in the old peacock enclosure. Picnic baskets are available for those who would rather bask on the estate's lawns. The staff host barbecues on Sundays, too.
Additional cafes can be found nearby in Ermelo and Elspeet. Op de Brink describes itself as a 'hippe hotspot' and the menu offers standards like spare ribs, steaks, and salmon filets along with burgers and vegan stoofpot. Those with fussy eaters under the age of 10 will probably be more at home at Pannenkoekenhuis 1760, a savoury pancake house located in a farmhouse that dates back to, you guessed it, 1760. They also have sandwiches. Lazytiger over in Ermelo has Thai and other Asian dishes.
Where to stay
Given its size, lodgings are virtually nonexistent in Staverden. There is a one room bed & breakfast called De Wildkansel  located in a restored barn on a farm near the castle. Heidezicht, on the outskirts of Elspeet, is a larger B&B with a rentable cottage.
A third B&B can be found in a listed building that once housed the region's lone doctor. It served as his home, his office, and a pharmacy in the early 20th century. De Meulebarg is a campsite with spots for tents and RVs that also has a few holiday houses. For a more luxurious experience, head to Hotel de Heerlickheijd in Ermelo. It has a fitness and wellness centre, an indoor pool, several saunas, and, oddly enough, a four lane bowling alley.
How to get there
Driving is your quickest option. It takes about an hour to get to Staverden from Amsterdam by car. It can be reached via rail and bus, but the journey is about twice as long from the nation's capital.
Anything else
Remember that Staverden is located in Veluwe, which is a nature-lover's paradise. It's also 18 minutes away (by car) from Apenheul, the popular primate park.
Thank you for donating to DutchNews.nl.
We could not provide the Dutch News service, and keep it free of charge, without the generous support of our readers. Your donations allow us to report on issues you tell us matter, and provide you with a summary of the most important Dutch news each day.
Make a donation