Returning colonial-era artefacts is not as easy as it seems, say experts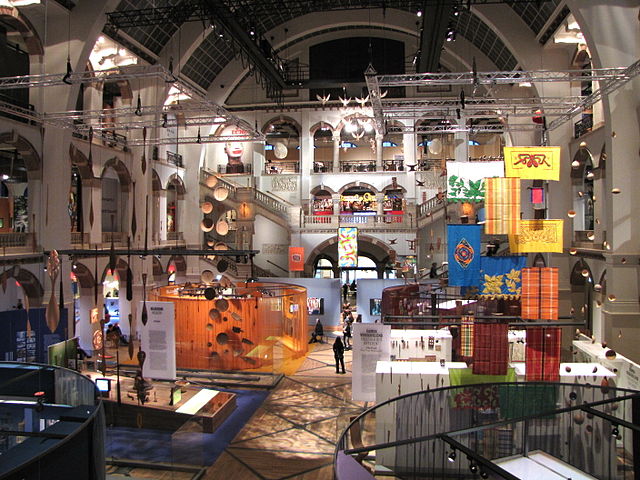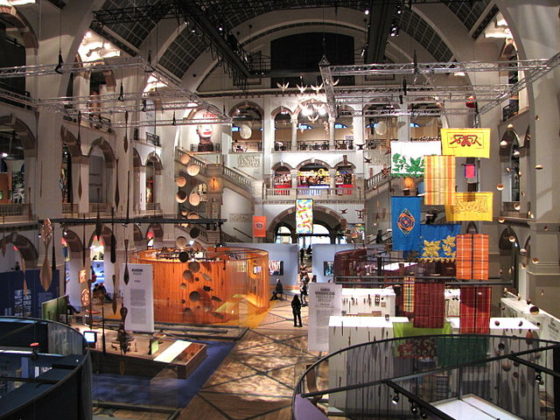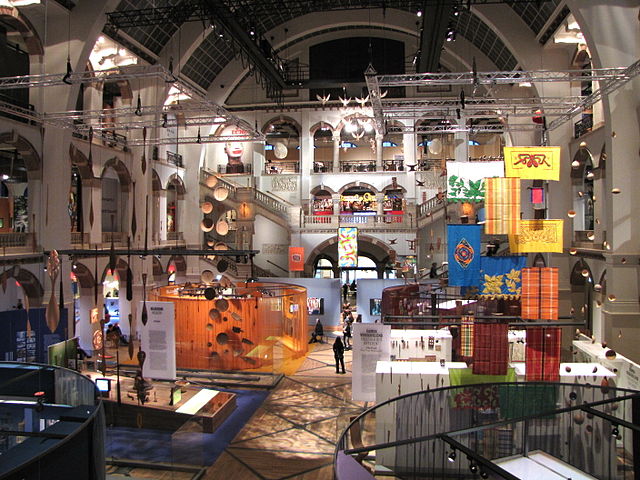 This weekend Trouw revealed that Dutch museums have over 100 items in their collections which form part of the fabled Benin Bronzes collection, stolen by British soldiers from the king's palace nearly 125 years ago. The report again focuses attention on how the Netherlands is dealing with returning stolen art.
'It's new, it's groundbreaking and it's progressive,' says Jos van Beurden of the new guidelines introduced by the Dutch government to facilitate the return of colonial-era artefacts to their nations of origin.
Although this approach is seen as pioneering in Europe and offers a possible break from decades of slow progress on returning objects, the senior researcher of colonial collections and restitution issues at Amsterdam's VU University admits there is still a fine line between policy proposal and implementation.
Unveiled in January, the draft guidelines are The Hague's answer to an advisory committee's report last October that set out 12 recommendations. They include the establishment of a new independent assessment committee that will examine whether investigations into provenance 'provide sufficient evidence' that an object was acquired involuntarily, as well as collaboration with governments of nations of origin and a three-category system of eligibility for objects.
Slow process
However, Jos van Beurden, an expert in colonial-era collections, says the decision-making process at government level might end up slowing down the process. Among the ten items being examined as part of a government-commissioned provenance research project, he points to an 18th century cannon that was used to welcome visitors of the king of Kandy in Sri Lanka as exemplifying the slightly arduous new steps.
'Everyone agrees it's war booty, but the Rijksmuseum [one of the museums involved in the project] wants to do provenance research. They argue you need to present a good report to the government on its origin before any action can be taken,' he says.
While the pilot project's website indicates a period of two years to complete, Van Beurden believes it's closer to four from start to finish. This raises the question about the time restitution will take in a country littered with thousands of contested artefacts.
A general pardon could be adopted instead as a means of returning items generally agreed to have been war booty, Van Beurden suggests, freeing up more time for objects with 'complicated histories'.
Research
When asked about time spent on provenance research, the Rijksmuseum explained the pilot's goal is to develop a methodology for Dutch museums going forward and that it's hard to set out a time frame for thorough and careful research on many different items.
Time spent is understandable though and involves a great deal of reckoning with the past on the part of many, says the VU's political history professor Susan Legêne. She highlights the process of returning objects, beginning at the community and museum level before ever reaching 'state-to-state' interaction.
'The process is as important as the final restitution of a specific object or collection,' she says. 'In my view, an important role here is for historians to step in and support the museums and communities involved in a critical reflection on the historical narrative and become more aware themselves, as well of the importance of understanding different perspectives on 'shared' histories.'
Identifying objects

Despite the new guidelines, it's still too early to establish the number of objects in the country with origins in a former colony, but this is expected to be several hundreds of thousands when taking into account all public and private collections, along with those in the art market.
The Rijksmuseum, for example, is unable to confirm how many items in their collection would be subject to return to a country of origin, but said that work is ongoing to identify them.
Making a claim

Under the government's guidelines, claims are to be divided into two separate camps: those submitted from former Dutch and non-Dutch territories. While a nation, such as Suriname or Indonesia, can file a claim for an object and have it returned unconditionally, a claim made for a Dutch-held object by a country formerly ruled by a European neighbour is conditional.
In the latter case, the assessment committee would weigh the object's significance to all parties, including 'country of origin, the relevant communities in the countries of origin and in the Netherlands'. Other factors that would be looked at are how well the objects can be stored and made accessible to the public in their new home, as well as their significance to the Dutch collection.
Regardless of being conditional or unconditional, it is still the responsibility of the claimant nation to request the item back and this reaffirms the long-standing power dynamic within the restitution process, Van Beurden says.
'There is a lot of mistrust from the global South towards the willingness of the global North to return objects. They [nations of the global South] are inclined to say "we are not going to try it because they won't return it".'
An unforgotten milestone
However long the process of rebuilding trust between the Netherlands and formerly colonised nations will be, implementing a framework for returning objects enjoys broad support and is seen as an important step.
Van Beurden attributes this attitude to the arrival of migrants to the Netherlands, global power changes and new ethics in the museum world. Closer international cooperation between museums has also played a part.
Asked about the significance of returning these objects, the Rijksmuseum said: 'It is clear that the return of objects can play an important role in recognizing the injustice of colonial regimes. Objects may be essential for national historical narratives, and cultural or religious identities of groups within societies.'
Alongside the government's response to the advisory committee's report, minister of education, culture and science Ingrid van Engelshoven said: 'There is no place in the Dutch state collection for cultural heritage objects that were acquired through theft. If a country wants them back, we will give them back.'
Thank you for donating to DutchNews.nl.
We could not provide the Dutch News service, and keep it free of charge, without the generous support of our readers. Your donations allow us to report on issues you tell us matter, and provide you with a summary of the most important Dutch news each day.
Make a donation