'One day, I'll have the courage to go to a naked spa'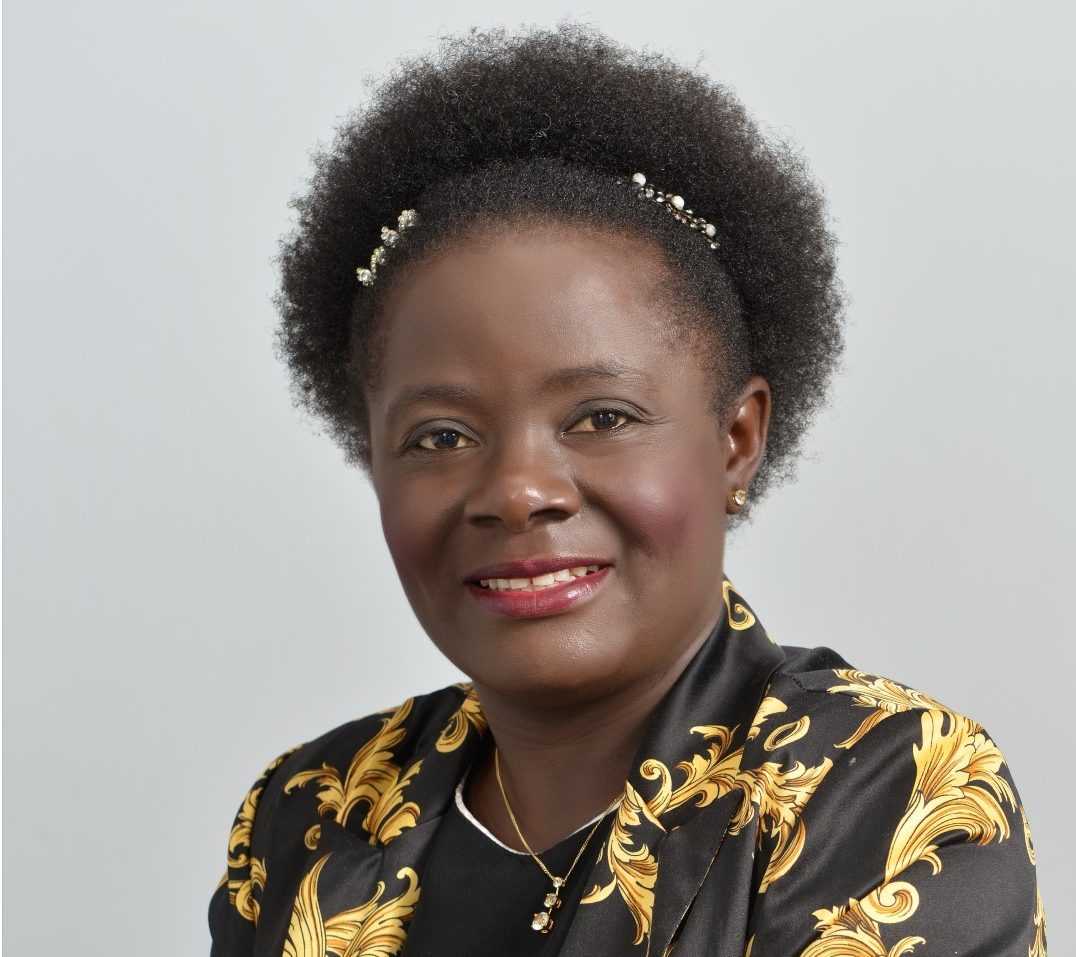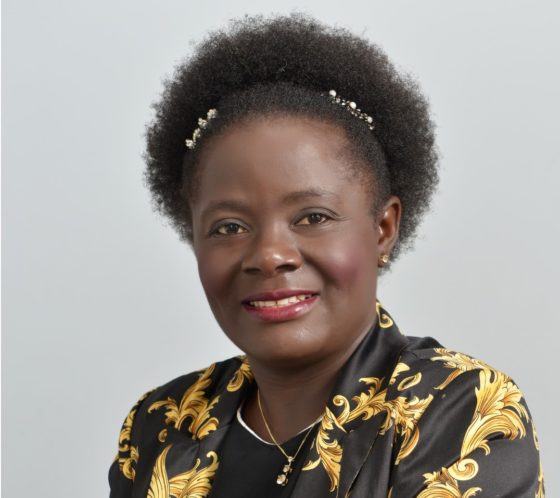 Mollynn Gift Mugisha-Otim (41) worked as a doctor in Uganda but relocated to the Netherlands in 2006 and is now a programme manager in the childcare sector and the author of two children's books. A community builder and entrepreneur at heart, she is currently creating the Kids Cultural Centre, The Hague, which will offer culturally oriented services for parents and children with an African background. Mollynn loves the freedom in the Netherlands to dress casually and be whoever you want to be, but is still a little baffled by the relaxed attitude to nudity.
How did you end up in the Netherlands?
My husband was studying in the UK doing his Master's and PhD and then he got a job with Shell International. He was supposed to be going to Shell South Africa but there was a delay with processing work visas so he ended up at the headquarters here instead. I came from Uganda to join him in The Hague.
How do you describe yourself – an expat, lovepat, immigrant, international – and why?
All those terms would describe me a little bit, but I would describe myself mostly as an international because when I moved here it was not for the purpose of moving to the country itself, it was to join my partner because that's where his job brought him. If it took him to Japan, I would go there. I used to call myself an accompanying spouse, but since that's not on the list, I'll call myself an international.
How long do you plan to stay and why?
I got citizenship here in 2014, so now I'm Dutch, but that doesn't really tie me here forever. I plan to stay here as long as I'm enjoying it and my husband and the kids [aged 11 and 8] are enjoying it. If we got relocated, I would move; but if we didn't, I could stay here forever.
I don't miss home as much as I used to. When we came here, there wasn't as much 'back home' food, and now I can almost get everything I need – it's a bit more expensive, but I can get it and I can afford it. Plus, my family come and visit me often and I try to go to Uganda often. I do miss home sometimes, but not terribly.
Do you speak Dutch and how did you learn?
I speak good enough Dutch. When I came, I did a six-week crash course with Leiden University and then I built on that with community involvement.
I'm a very communal person. At Karibou Bibi, the community centre that I used to volunteer at, which caters for sub-Saharan women, there was a project teaching Dutch to immigrant women. Since the course was free, I just joined in and I also learnt some there and then I've just built onto that.
What's your favourite Dutch thing?
How everyone is free to be whoever they want. I can walk onto the street and look however I want to look and no one will look at me in a strange way – something I would never do in my country. I can freely step out and I don't have to be self-conscious.
When I was working In Uganda as a doctor, you had to dress in certain colours, certain lengths of clothes, by virtue of your position. As a lady, I would have to have my hair done in a certain way.
There's a standard that I don't feel I have to adhere to when I'm here because nobody really cares or knows how I'm supposed to look. In Uganda it's kind of showy. You have to put on a show. You can't go to work in a T-shirt.
How Dutch have you become?
To an average Ugandan, I've become very Dutch. I actually do keep time. I think I'm quite Dutch in that way. I make agendas and try to organise myself – I find that very Dutch. And I do plan holidays ahead of time, which I never used to do because I'm kind of a spontaneous person.
On the other hand, I'm still not having dinner at six because that's too early for me. My kids say that sometimes I've become Dutch when I cook food because I will count how many sausages for how many people we are in the house and they don't like that. So they tell me: 'When it comes to food, can you do it the African way? Cook as much as possible and we'll eat as much as we want.'
Which three Dutch people (dead or alive) would you most like to meet?
The prime minister Mark Rutte. I think he's really cool. I think he's really a modern person, but also quite strong-willed because the Dutch people are not exactly easy to make rules for because it has to satisfy everyone. I also find him quite modest because sometimes you see him riding his bike in the city centre. I would love to meet him and get to know more of him as a person and not as the figure we see.
The other person I'd like to meet is queen Máxima because she's a TCK (third culture kid) herself and − because they're the royal family – she has to represent Dutch traditions, but she has her own culture because she is from Argentina. I can do whatever I want and no one will question me, but I don't think she can. How does she combine the cultures, while meeting the expectations set for her as part of the royal family? I'd like to ask her how she does it and what her experience is of it, and just have a coffee with her and chat about everything.
The third one is for my daughter. She would like to meet the Kinderen voor Kinderen band because she's following them all the time and she likes to listen to them.
What's your top tourist tip?
Holland is a place where there's so much to see in every season. Be out there, do everything! Having a family, I'm enjoying the holiday parks a lot. You go there and you have everything: you have the swimming pool, petting zoos, indoor playgrounds – there's so much to do!
In my opinion, Roompot is the best value if you are on a budget, but Center Parcs is the nicest. These parks are spread all over the country, so you are spoilt for choice. For Christmas, I'd recommend one in Arcen in Limburg. I was pleasantly surprised that we could safely have a holiday even during a lockdown. But if it's in the summer, I would advise the one in Het Heijder Bos. I always choose one with a swimming pool and a forest around it where you can walk.
The other interesting place that would be a nice one for everybody to explore is the safari park in Beekse Bergen. I come from Uganda and we have safari parks there, but it's very possible to go to a safari park and not see a lion or a leopard. When we went to Beekse Bergen, you see them all up close in your safari car. Next to it, there's a vacation park, so you can stay there for a week or a long weekend. You get to see everything that you'd see in a safari in Africa, but you're living in Holland!
Tell us something surprising you've found out about the Netherlands
I'm really just a modest person who just fits in with everything and everyone, so generally in life nothing surprises me, but I was surprised to see that in a place where you have everything, some people are still unhappy. How is that possible?
I was surprised, for example, to find that quite a number of people in Holland are not happy because they think that there is no democracy here. I have several close friends who are always complaining and almost think there's no point in voting. They say that there are so many parties that even if your party wins, you don't get what your party wanted because they have to do a coalition with so many parties that they have to agree with. Coming from a place where there's really not democracy, I was thinking: what are you talking about?
If you had just 24 hours left in the Netherlands, what would you do?
I would probably go to a spa on the day when people are naked, just for the fun of it and because I've never been. You know when you have to push yourself out of your comfort zone? Because, who goes to a spa naked? You have to be Dutch to do that, right?
I just find it so strange that 'naked' is a condition: you have to be naked. In African culture, you cannot be naked. Being naked is like, disgraceful. I have an African friend who won't let her sons shower with the football team after the game. She didn't understand how I didn't have a problem with that.
So, if I had just 24 hours, I would go to the naked spa and be naked myself. I would go and blend in. My friends would never ever dare come along, so I would probably just do it myself. Even after they knew that I went there naked, they would be like: 'outrageous!' They would tease me about it for years, just for this simple act of nakedness. But I don't have the courage yet. I'll need to pump myself up for a few years.
Mollynn was talking to Deborah Nicholls-Lee
Thank you for donating to DutchNews.nl.
We could not provide the Dutch News service, and keep it free of charge, without the generous support of our readers. Your donations allow us to report on issues you tell us matter, and provide you with a summary of the most important Dutch news each day.
Make a donation