Meet the Brexiles who have swapped the UK for the Netherlands to escape Brexit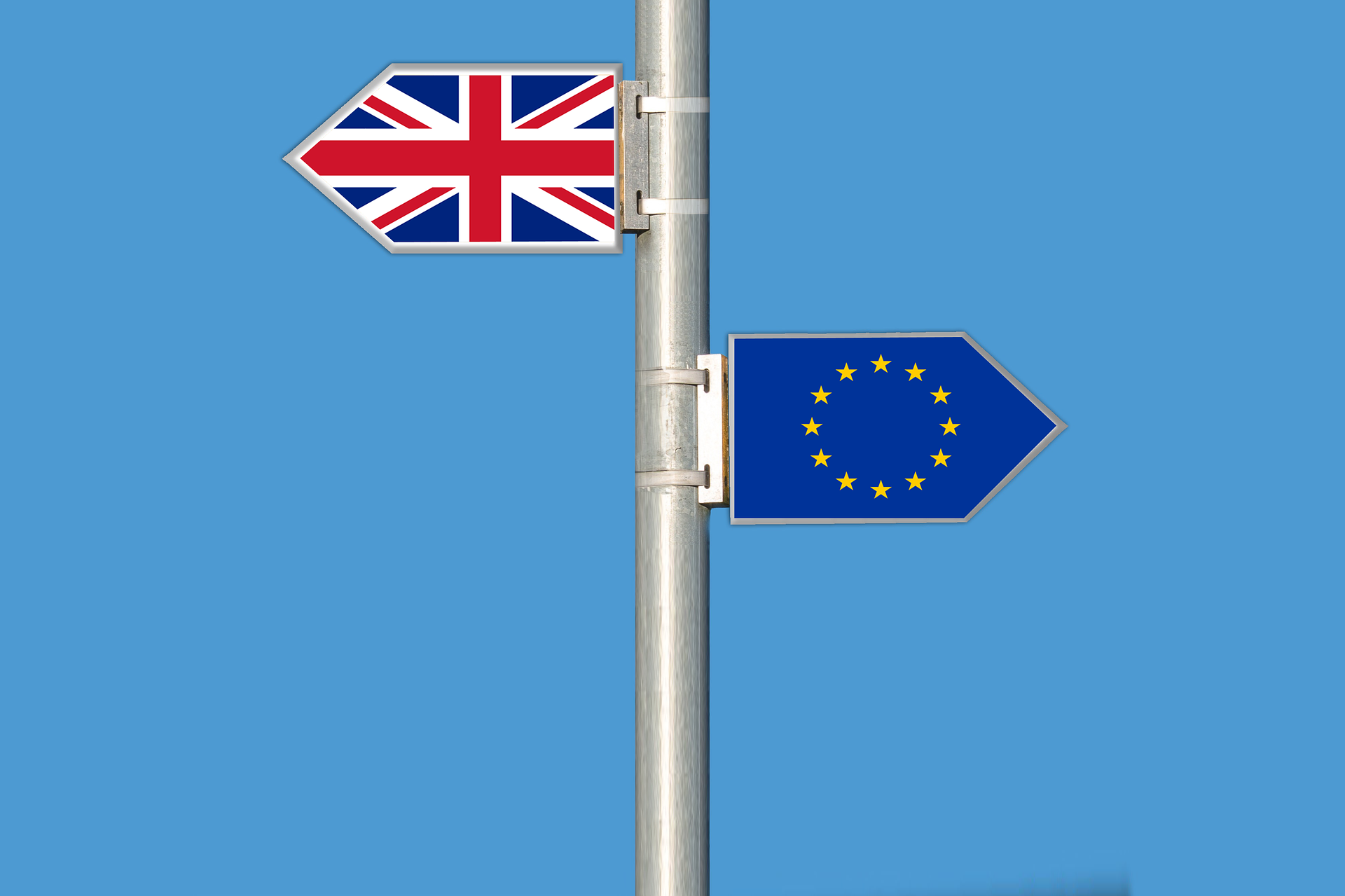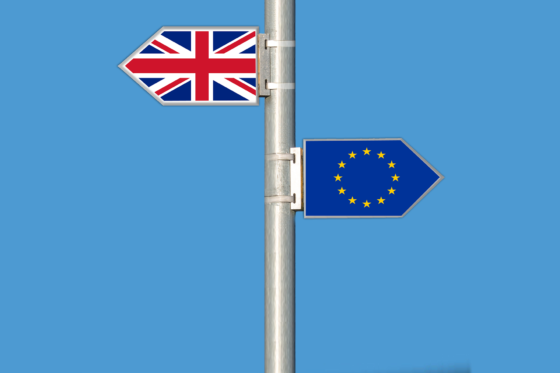 The UK might be out of the EU, but many Remainers have upped sticks and are now starting a new life in a member state. We meet the Brexpats in the Netherlands and find out what made them leave Brexit Britain behind. 
'I really don't think I would have made the move without Brexit,' says Mark Richards*, a recruitment consultant in his thirties who moved to Amsterdam from Manchester in 2019, frustrated by what he saw as a mis-selling of Brexit. 'I was sick to death of seeing Farage on my TV and hearing the lies from Boris and Gove. I had to get away from it all.'
Brexodus
As a recruitment professional specialised in placing candidates overseas, Mark realised it was now or never: 'I knew how hard it was to get work in the EU if you were a non-resident if you weren't earning certain amounts.' 18 months later, he stands by his decision. 'I don't regret it one bit,' he says.
Mark was one of 6.6k British citizens who relocated to the Netherlands in 2019. Since 2016, when the Brexit referendum yielded a slim majority of 52% in favour of leaving the EU, migration from the UK to the Netherlands has increased by around 40%, while Dutch relocation to the UK has steadily declined.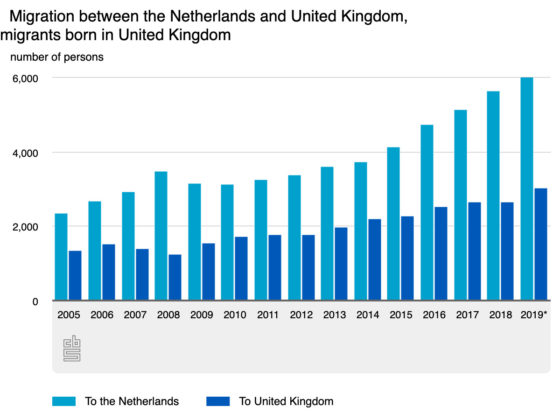 Work and study
Rebecca Sharkey (36), who moved from London to North Brabant in March 2020, says being based in the EU is 'absolutely essential' for her work in Art and Design which requires frequent travel between different projects around Europe. Moving to the Netherlands with her Dutch partner and their baby, she says, 'gives us the freedom of the whole of Europe, rather than the limits of the UK'.
Jacky Wales (52), a contractor in the aviation industry, was also concerned about her work prospects post-Brexit and, in 2017, left South West England for Belgium and then moved to The Hague. 'I suspected the area I was working in was going to suffer. Aviation relies on flexible supply lines,' she explains, pointing out that many international workers in the sector had already returned to their home countries.
Students were also among those making a pre-Brexit dash for residency in the Netherlands. Ollie Charlton (23) moved from Bedford to Amsterdam to study Urban Planning in 2020.
'I had always wanted to do a Master's but Brexit sort of sped up my timeframe for doing one, not only as a social factor of wanting to move to the Netherlands before I couldn't, but as a price factor too,' he told DutchNews.nl, explaining that, prior to Brexit, his course was far cheaper in the Netherlands. From 2021, British students in the Netherlands will not receive student finance and must pay institutional fees, which can be as high as €20,000.
I know people are suffering much worse than this, but there's something so uniquely depressing about looking up a master's in the Netherlands that would have cost about €2,000 in tuition last year, but after Brexit will be €17,000. Bright new future for Britain!

— Louisa (@LouisahelenC) December 30, 2020
Freedom of Movement
Young Brits, in particular, frequently gave freedom of movement as a reason for moving to the Netherlands. Jennifer Black (28), who volunteered for the Remain campaign in 2016, left her home in the Cotswolds within three months of the referendum result. 'I was very worried about how it would affect my right to live and work in other EU member states,' she says. After two years in Germany, which 'never quite clicked with me', she settled in The Hague where the NGO worker has now secured a five-year residence permit.
For Edd White (25), an electromechanical engineer from Hampshire who marched in favour of Remain in 2016, happy memories of visiting his father in France, his brother in Spain, and holidaying with friends in Amsterdam brought home to him the value of travel and the expatriate experience.
'I saw what freedom of movement had to offer first hand', he says. 'I came to very much identify as European'. The referendum result, he says, 'felt like we were about to become a prisoner', so in 2020 he scouted out the Netherlands, finally settling in Rotterdam. 'I get to travel as part of my job, which I really enjoy,' he says.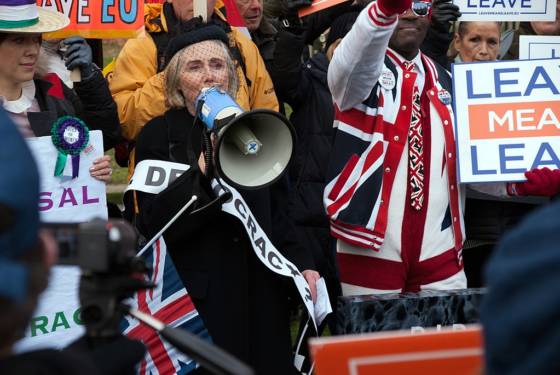 Settled status
Other Brexpats report a cultural change in the UK which they wanted to escape. Larry Gardiner (68) describes the post-Brexit scrabble for settled status in the UK − which his Hungarian partner Ildikó (38) experienced firsthand − as unleashing 'a wake of hostility and hatred towards foreigners'. He says: 'My partner was harangued and shouted at. She felt unsafe even in our apartment building.'
The Netherlands was an obvious choice as Larry had lived there before, had a BSN number and knew how to register at the municipality. Now happily settled in Almelo, Ildikó can once again live, study and work as an EU national, while Larry is investigating if he can get Austrian citizenship as part of a new restitution law offering dual nationality to the descendants of persecuted Austrian Jews.
Unwelcome
'The single thing that nudged me over the line was the acceptance of casual racism, which seemed the norm now that 'borders were being reclaimed',' says electrician Grant Richie (50) who reluctantly swapped his beloved London for Amsterdam in 2019. He describes 'an empire-like attitude emerging', which meant that his German wife Rahel (40) 'didn't feel quite as welcome as she had before'.
South African Carole Gavin (53), who had lived in the UK for more than 20 years, moved with her two children from Hertfordshire to 's-Hertogenbosch in 2020. 'I was seriously affected by the Brexit vote and felt that the country I embraced no longer welcomed me,' she says. 'Brexit has normalised racism and intolerance. I did not want my children to experience the same.'
Scotland will be back soon, Europe. Keep the light on 🏴󠁧󠁢󠁳󠁣󠁴󠁿❤️🇪🇺❤️🏴󠁧󠁢󠁳󠁣󠁴󠁿 pic.twitter.com/qJMImoz3y0

— Nicola Sturgeon (@NicolaSturgeon) December 31, 2020
Gratitude
Describing Brexit as 'a crazy act of self-harm', Scottish academic David Maxwell (30) agrees that Brexit has made the UK appear more 'inward looking'. 'We should be doing the exact opposite – reaching out and working together,' he says.
Though his newly-acquired Irish passport – a heritage right – smoothed his relocation from Glasgow to Delft last year, it has been hard not to look back. 'It feels like I'm watching a car crash happen from afar, but I'm glad I have landed here, and am doing my best to contribute,' he says.
Exiting the EU, despite a Scottish majority in favour of remaining, has given impetus to the Scottish Independence movement. 'I just hope that Scotland finds it feet, and with good time, uses them to find its way back into Europe,' David says. But for now he is happy in the Netherlands and his overriding feeling is one of gratitude. 'Dank je wel, Nederland,' he says. 'Thank you so much for having me here.'
*name changed
Thank you for donating to DutchNews.nl.
We could not provide the Dutch News service, and keep it free of charge, without the generous support of our readers. Your donations allow us to report on issues you tell us matter, and provide you with a summary of the most important Dutch news each day.
Make a donation