High earnings potential? Mass investments hit magic truffle business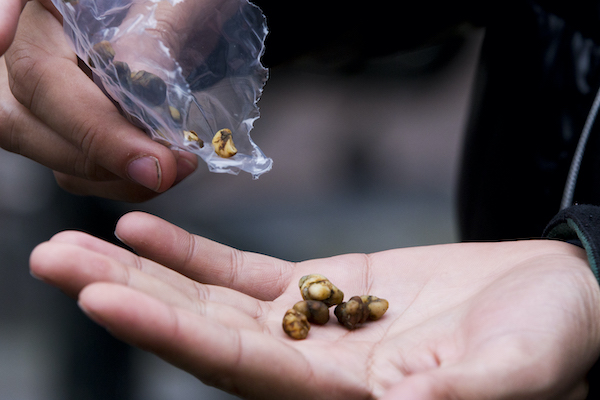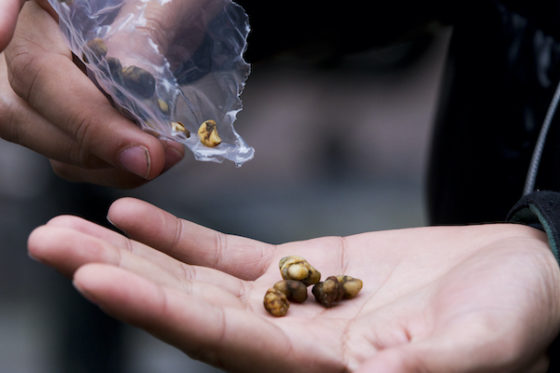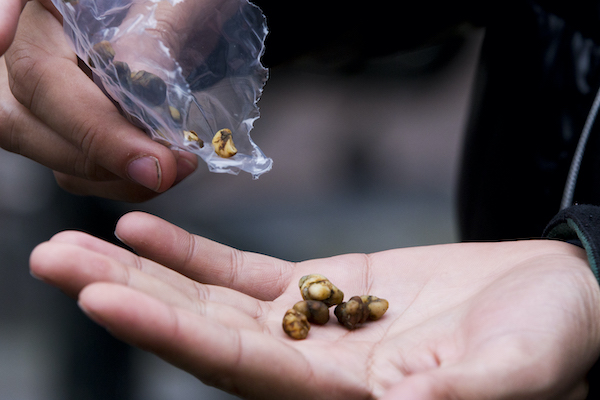 Campaigners and investors believe the Netherlands is the perfect place to launch a legal magic truffel microdosing industry.
In the village of Horst, Limburg, is a 1,000 square meter farming facility preparing to harvest its first 1000 kilograms of psylocibin sclerotia – known colloquially as magic truffles – the psychedelic mycelium that have been drawing tourists to the Netherlands for decades.
The farm's manager, Hans Derix, left his position as an addiction therapist in Thailand to oversee what he believes will be a 'game changer in the field of mental health care' – taking very small doses of hallucinogens.
Nine months ago, Derix was appointed president of Red Light Holland (RLH), a publicly traded Canadian company looking to plant an international foot in the ground of Europe's only legal psylocibin market. Sold throughout the country in 'smart shops', the Dutch psylocibin industry is currently estimated by Pharmdrug Inc to be worth over €100m.
RLH's founding comes amid a tide of clinical and anecdotal studies showing early signs that psychedelic drugs have uses as anti-depressants, performance enhancers, creative stimulants and even as preventive tools against diseases like Alzheimer's. Its benefits are touted by celebrities like Joe Rogan and Gwyneth Paltrow, and even the US military is now investing millions investigating its uses in treating post traumatic stress disorder.
Medicinal markets
RLH's flagship project 'iMicrodose' taps into this proto medicinal trend. Sold in sharp, clinical, apple mac-styled packaging, it looks more tech than trippy. Each pack contains carefully portioned truffle lumps sealed into pill-like trays, along with detailed instructions for use.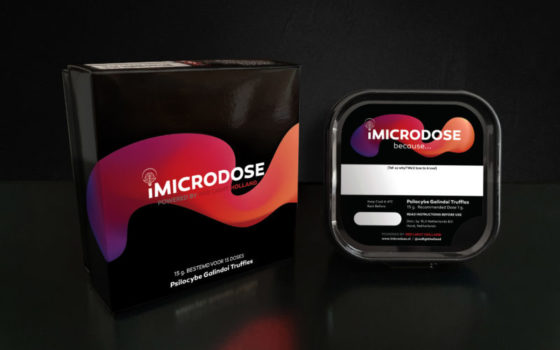 The company has its own R&D branch with two scientific advisors working to augment findings on the truffles' potential health benefits.
Todd Shapiro, a former radio jockey from Ontario turned co-founder and CEO of RLH, says the company is, however, exercising caution in its approach.
'We are not promoting this as a medicine in anyway but are looking to gauge consumers' experiences and find out what works and what people want. I would hope that with so many positive experiences being reported – including my own –  things will moving forward.'
'Adults are making their own choices, and social movements promoting the use of psylocibin are powerful. People are using this stuff around the world regardless of the law and they want to avoid big pharma.'
Shapiro says RHL investors are very excited about the project, drawing inspiration from the US and Canadian cannabis markets – where medicinal legislation paved the way for legalisation. Hopes that a boom in the Netherlands will open up the international market are evidently a bedrock in the business.
The company has even hired a partner company to develop virtual reality headsets that can mimic the experience of a trip before deciding whether to try the drug.
Big money
RLH has so far raised CA$8m (€5.1m) from foreign investors looking to capitalise on what they see as a gateway into an impending legal EU medicinal market that could be worth billions. However, in typical Dutch style, the drug's legislation appears blurred.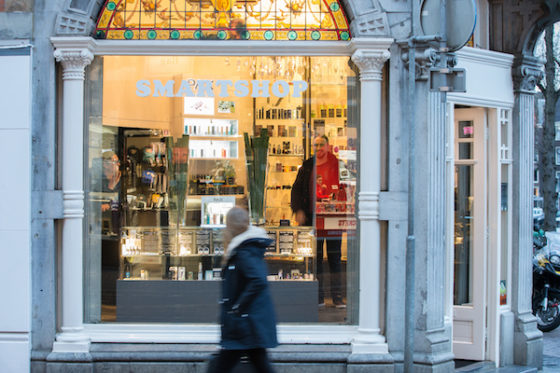 In 2008, the government enforced a total ban on 187 psylocibin mushroom strains, following a spate of high profile tourist deaths.
Sclerotia truffles, however, were made a sole exemption after an independent advisory body report.
'Paddos (mushrooms) with natural psilocybin grow very irregularly, as a result of which the percentages vary greatly and unpredictably (which has lead to several incidents),' Emilie Westerouen van Meeteren, director of communication at the health ministry, told DutchNews.nl.  'The same cannot be said for truffles and therefore they were not included in the Opium Act amendment in 2008. The ministry stands by this position.'
However, when asked about the flood of money currently pouring into the truffle industry, she said 'Mass investments in the pure substance of psilocybin would be a violation of list I and are therefore forbidden.'
Whilst the practice of extracting pure psylocibin is illegal, cultivating psylocibin sclerotia remains entirely legal.
The ministry did not comment on the potential issue of international pressure that could mount against a growth in the truffle industry, as has been seen with cannabis in the past.
Truffles and the law
This seemingly confusing legal status is in fact straight forward, according to Adam Kiolle, a commercial lawyer at Blenheim Advocaten in Amsterdam. 'In this case, the size of the operation or amount of money invested is irrelevant. All that matters is the type of product and activity.'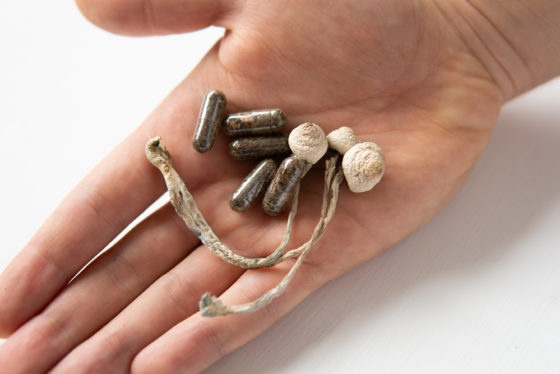 'This is not, from a legal perspective, a grey area at all. The cultivation and sale of sclerotia truffles, including in large-scale commercial operations, is legal in the Netherlands. The cultivation and sale of most other types of psychoactive mushrooms, or the possession or extraction of psilocybin is not.'
The Dutch government has not been shy of adding drugs to the Opium Act if there is  a certain level of ongoing use and demonstrable harm to [public] health and the community.
'If there were to be an explosion in their use fueled by the investments of RLH (and others like them) in building up a market for these products, sclerotia mushrooms could become a victim of their own success,' Kiolle said. 'In the end, it will most likely depend on whether there is a noticeable effect on public health and/or whether increased usage attracts public attention or criticism.'
RLH is evidently remaining positive, as Derix asserted the massive capacity in store at RLH's new facility. 'The grow room currently operational at our facility could roughly be a minimum of 3000 kilos of truffle per year. This number is based on 3 grow cycles per year. We could, however, do much more.'
In the past, major truffle farms have reported potential production capacities reaching into the millions of kilos.
Truffle rush
RLH are not alone. A smaller start-up company Microdose-Pro, run by young Amsterdam-based entrepreneurs, is following a similar path in bringing the drug to the young professionals market as a nootropic type supplement.
Marketed in similar tech-style fashion, the team has hired a neuropsychologist to advise customers on their consumption.
Nils Paar, co-founder of the company, said they anticipate an international legal shift in the next five to ten years. 'We are working on European expansion as we speak. We see a lot of potential in Europe and the US for expansion in the future.'
Thank you for donating to DutchNews.nl.
We could not provide the Dutch News service, and keep it free of charge, without the generous support of our readers. Your donations allow us to report on issues you tell us matter, and provide you with a summary of the most important Dutch news each day.
Make a donation