Should I stay or should I go? Expats weigh up the risks of a family Christmas back 'home'.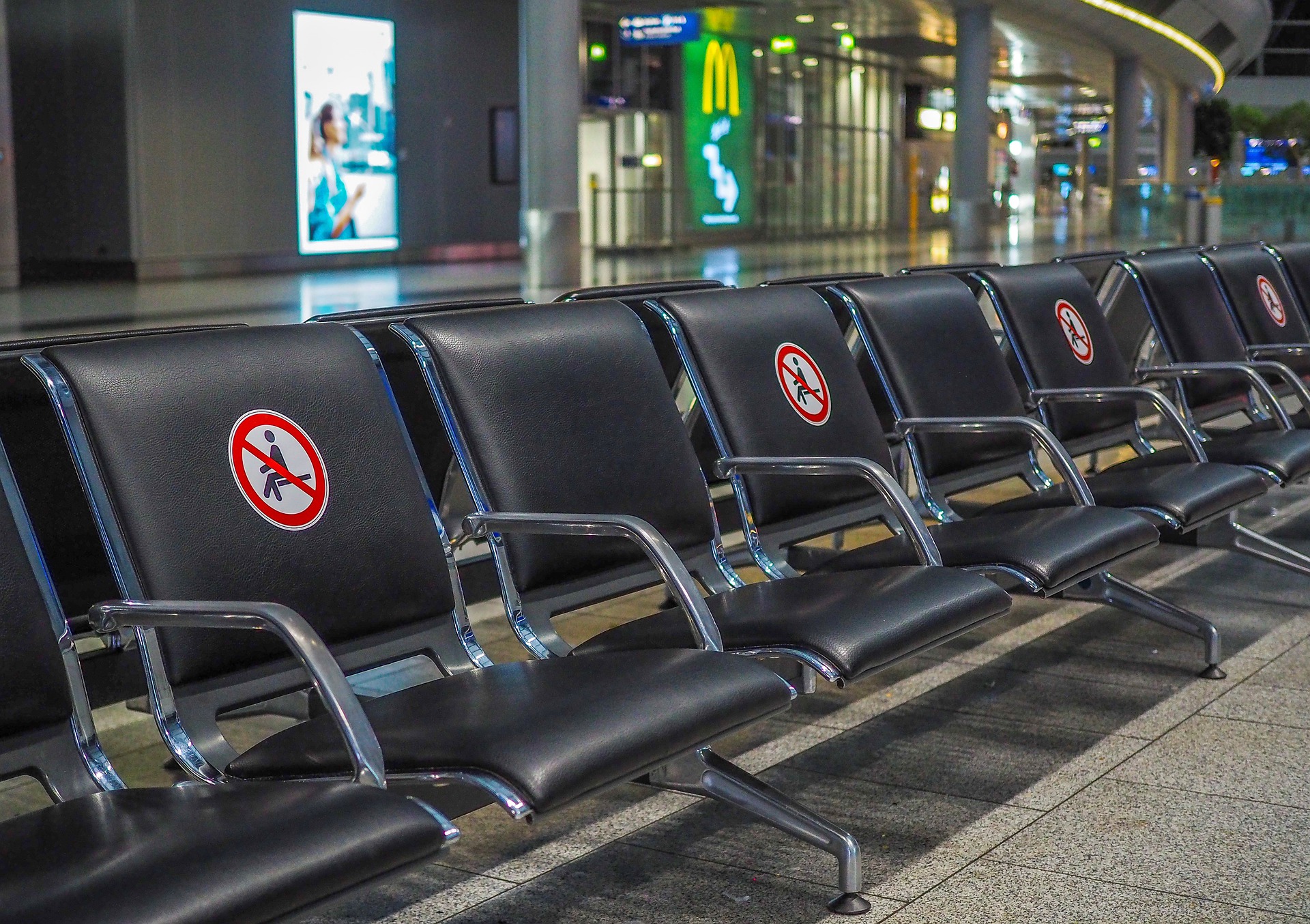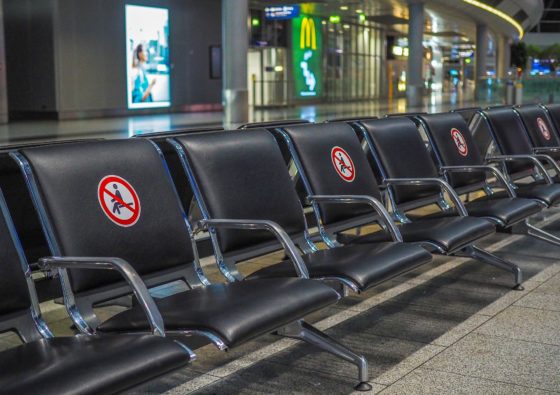 So, will you be spending the holiday season abroad with family or have you already bought your kerststol and kransjes for a traditional Dutch Christmas here in the Netherlands? DutchNews.nl reports on how the corona crisis is shaping the winter holiday plans of international residents in the Netherlands.
Do not travel abroad unless it's essential, the Dutch government has urged, stressing that holidays and family visits are not. Instead, we are encouraged to stay here in the Netherlands, gather round our gourmet set, and welcome a maximum of three visitors over the age of 12. This weekend's ban on flights from Britain has further brought home the impact of coronavirus on the international community.
Painful separation
In the summer, many of us put our holiday plans on hold, with the Netherlands' five national airports checking in 17.6 million fewer travellers during the third quarter of 2020 than the same period last year. But the urge to travel during the winter break, traditionally a time to take stock of the past year and reunite with family, is felt more acutely, especially among international residents here and Dutch expats abroad whose separation from loved ones has been protracted and often painful.
Giulia Mantini (29), a PhD student based in Amsterdam, made the difficult decision to return to Italy earlier this month, taking a corona test just before flying and then self-isolating for 10 days. She will take a second test before a long-awaited reunion with her parents after a year of family heartbreak with the virus infecting most of her relatives and taking the lives of both her grandfathers. 'I know it's risky, but after all that's happened, I felt that this year more than ever, I should be present for them,' she says.
Was suppose to fly to Canada today but decided to stay put based on what's going on here in The Netherlands & Toronto. 1 year, 2 months since I have been home. 😔Its a poor me moment but I know others are in the same situation or worse. Be smart people. Hospitals are still full.

— Traveling With Jen (@jbo613) December 11, 2020
Logistics
For many expats, the requirement to quarantine was a huge factor in aborting their travel plans. Joe Payne (35) who works for a travel company in Amsterdam, would have liked to have travelled to the UK to see his mother, but says: 'two weeks quarantine would be horrendous for both of us'.
'It's tough, but going back to the UK without being able to venture outside the small town my mum lives in, and the risk of spreading the virus, is more depressing than staying in Amsterdam for Christmas.' Instead, he plans to start the big day with a glass of prosecco, zoom call the family, and follow up with 'any kids' version of A Christmas Carol'.
Richard Collins (57), a British programmer from Zeeland, also gave up on travelling to the UK, describing it as a 'logistical nightmare' exacerbated by Brexit, which had complicated his plans to travel with his dog.
For others, arranging transport was the biggest headache. Melanie Tarsau (44) from Middelburg had hoped to travel home to New Zealand, where just 25 people have reportedly died from the coronavirus, but her flights were rescheduled three times and then cancelled. 'We love it here, but there is no place like home,' she said. 'And when home is also free from community transmission, it becomes a more attractive option for sure!'
Family
When your family live on the eastern-most point of the island of Newfoundland in Canada, getting home is never easy. Carol Fernandez (24), a Canadian-Peruvian Master's graduate from Haarlem, didn't make it back in 2019 and – having poured all her energy into finishing her studies, securing her zoekjaar visa, and finding a job here – had set her heart on a big homecoming this winter.
'Christmas 2020 was the reason for all the hard work and sacrifices, to see my family after almost two years,' Carol told DutchNews.nl. 'Although it has been a super hard time because I would have liked to celebrate the achievements of my journey here in Holland with my family, I still try to keep a positive attitude,' she said. 'It is so important to keep your loved ones safe.'
Tiago Soares (31), a finance controller from Portugal, is also staying put, but will be reunited with his family when they visit him and his wife in Rotterdam later this month. 'We both had corona a month ago,' he told DutchNews.nl. Since his parents contracted the virus at the same time, both couples decided to 'take some advantage of our immunity', which is estimated at around 6 months.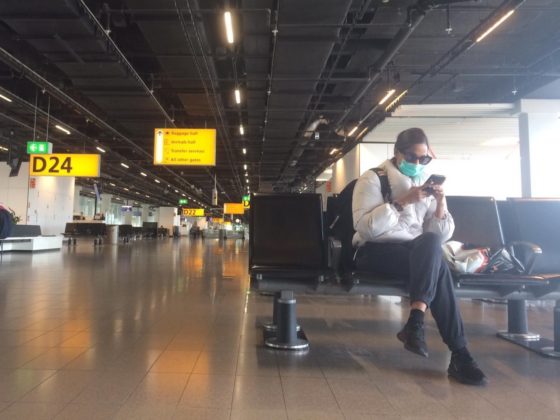 Overrated
However, not all foreign nationals are desperate to return home. Utrecht-based Brit Jim Hirsch (42) last spent Christmas with his parents in the UK in 2012. 'It was a battle left to the last minute for my boss to permit my week off, high travel prices, horrible damp weather all week, many friends were otherwise occupied and much was closed until the new year,' he remembers. Jim decided that henceforth he would visit in the summer instead, which he describes as 'a far nicer time for us and my parents'.
A handful of internationals, who now felt more connected with the Netherlands than their country of birth, commented on Twitter, that 'this is now home', while another contributor welcomed the opportunity to have a quiet Christmas in the Netherlands. 'It's the first year when we haven't had a crazy travel itinerary to try to see everybody back home,' he told DutchNews.nl.
Well, if you've gotta stay at home, may as well make it gezellig! pic.twitter.com/CrXkaQxLxl

— History Of The Netherlands podcast (@HistoryOfNL) December 6, 2020
Making the best of it
Above all, international residents in the Netherlands are making the best of an irregular situation. 'I have ordered my turkey, we're currently putting up decorations and intend to have fun and experience Christmas the Dutch way,' said writer Clare Varney (49), who moved from the UK to Enschede in August.
Meanwhile, British editor and copywriter Justine Whittern (55) is trying hard to bring her family's festive traditions to her home in Noord-Brabant. 'We'll Skype with family a lot – over opening gifts and over dinner. We can even play our usual game of after-dinner Trivial Pursuits over Facetime,' she said.
'The bonus is that my husband and I can have a proper relaxed break because we don't have to go anywhere, and I can have a Christmas tree at home for the first time. I don't normally bother because we're never here – so it's going to be HUGE!'
Sadly, for Maryam (33) from Iran, whose family always celebrate her brother's birthday on the 25th, the pandemic has caused chaos in her family. A travel embargo has trapped her mother in Turkey, and contracting the coronavirus has left her father in Iran with a weakened immune system and unable to receive visitors.
Despite these setbacks, she too is keeping her chin up and hopes to celebrate with her aunt's family in the Netherlands instead. 'It feels like a new sort of Christmas,' she says. 'Just strange, but hopefully happy in the end.'
Thank you for donating to DutchNews.nl.
We could not provide the Dutch News service, and keep it free of charge, without the generous support of our readers. Your donations allow us to report on issues you tell us matter, and provide you with a summary of the most important Dutch news each day.
Make a donation