Have yourself a merry little crisis Christmas (and a hopefully healthy New Year)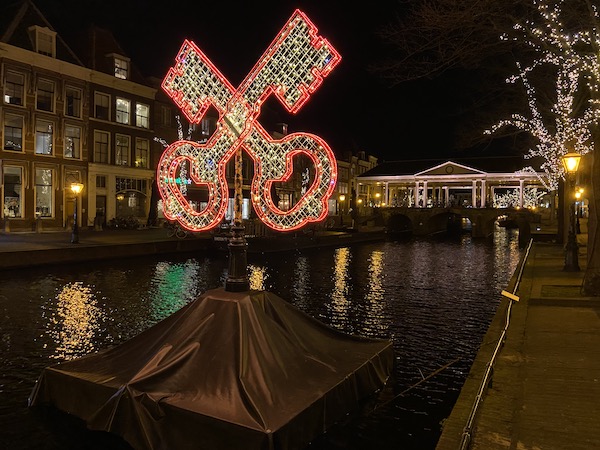 Brandon Hartley has spent the last several months dealing with a mouse-infestation at his house when he's not stuck on NS trains with canoodling couples. Needless to say, he's very much looking forward to the end of the Covid 19 crisis. Here's how his holiday season has been going.
'Twas a week before Christmas, and all through the Netherlands, plenty of creatures were stirring, even the mice!
I'm writing these words in my living room about a metre from where my partner Marie and I heard a mouse enjoying a midnight snack a few weeks ago. Mice have definitely been a problem throughout 2020 for both ourselves and our neighbours. The current theory is they relocate from nearby cafes to take up temporary residence in our houses, gardens, and/or bike sheds whenever there's a lockdown in effect.
So we've put out traps with loving care, in the hopes that these rodents will soon be there (instead of munching on the wiring). Of course, they're not the only ones who have been hanging out in places where they shouldn't be lately. As with many other cities around the country, the past several weekends here in Leiden were marked by packed shopping streets, house parties, and teenagers flinging fireworks all over the place.
But that's all gone now until 19 January. Or is it?
No guests besides the mice this year
A year ago, my sister and her husband flew over from Oregon to spend Christmas week with us before ringing in the new year in Iceland. During their first night in town, we dressed in Santa Claus suits and marched alongside thousands of others doing the same thing during Leiden's annual Santa Rotary Run.
We capped off the evening with pannekoeken at Oudt Leyden, an over century-old pancake house that fed Charles de Gaulle, Sir Winston Churchill, and various Dutch royals over the years. If nothing else, it helped our exhausted guests get over their jet lag in record time. They slept well that night.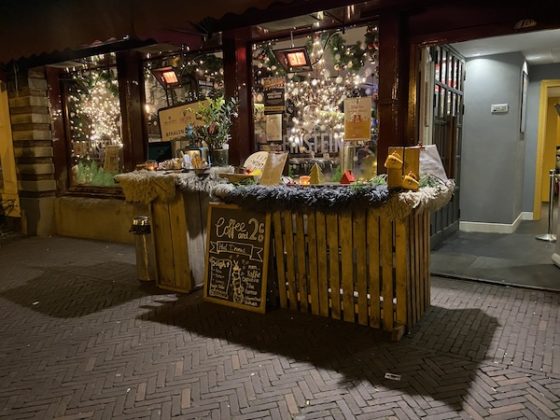 Currently, the Oudt Leyden is only open for takeout and thousands of gluhwein-chugging Santas won't be clogging up traffic around here anytime soon. My globe-trotting sister and her husband now rarely leave their house in Oregon for anything other than groceries.
My parents, meanwhile, have kept me up to date with family gossip from 'The Beaver State'. Apparently, one of my Trump-lovin' uncles, whose wife was in the hospital with Covid-19 last summer, is really ticked that they won't be coming to his place for Christmas this year.
If that sounds ludicrous, well, you're not wrong. But I don't need to fly back to America for Christmas to bear witness to ill-advised gatherings and familial guilt trips. I can do that right here in Leiden!
Gremlins
Take a stroll through any given neighbourhood on a weekend night in this town, and you'll find plenty of dinner parties in full effect within mere millimetres of the sidewalks. No amount of doomsaying from armchair pundits on Twitter, renewed lockdowns, or cautionary tales from essential workers at their wits ends are going to convince people around here not to go to opa and oma's house or get together with their friends during the remainder of the holiday season.
Shucks, we've even got folks who have been lighting off fireworks in our neighbourhood every night since Pakjesavond. New Year's Eve is sure to be a blast in more ways than one this year. So much for that fireworks ban…
But it's not just here in the Netherlands or the United States where people are behaving badly after nearly a full year of social-distancing and on again, off again lockdowns. Even Angela Merkel was reduced to pleading with the citizenry of Germany to avoid makeshift Christmas market stands. The air in December is typically full of good cheer all around the world. This year it's filled with defiant spite.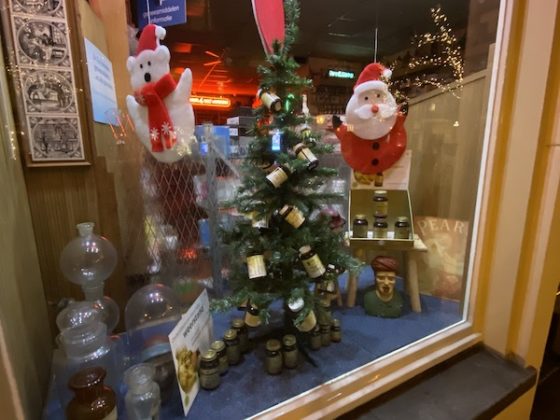 It's enough to make those of us trying to adhere to the rules feel like Gizmo, the timid critter at the centre of Gremlins, the comedy-horror Christmas classic that scared the living hell out of plenty of people my age when we were growing up in the '80s. When you're living in a city full of people behaving like carefree reptilian monsters, what can you really do besides cower? Especially when local authorities remain as ambivalent as the ones in the movie?
Rules are for other people
'It will be the summer before everyone is vaccinated, but at the same time, we must be wary of that 'we're almost there feeling', said prime minister Mark Rutte during his press conference on December 8.
This sort of naive optimism has already spread like a wildfire across the country and, well, the conspiracy theories aren't helping. Nor are holiday-makers sneaking off to the Caribbean, protesters hooting and hollering outside of Rutte's office, or a certain royal family who can't seem to follow the rules either.
During a train journey about a month ago, I wound up changing seats three times to avoid people removing their masks to chat on their phones or eat various snacks from Albert Heijn. I finally found myself sitting across from a couple who were chatting quietly with their masks on.
Then his came off. Then hers came off. Then he started rubbing her leg. Then they started kissing passionately. That's around the time I decided I'd spend the remainder of the journey waiting by the doors downstairs. I wouldn't be surprised if they've become the nation's first couple to conceive a child in a second-class NS carriage.
The Netherlands will no doubt see another big bump in Covid cases in early January as all these holiday get-togethers and/or train ride makeout melees result in trips to the hospital. Worse yet, hundreds of eateries around the country, including a few in Leiden, are gearing up to reopen in mid-January regardless of what lockdown measures are in effect.
Cafes both here and in The Hague are further expressing their frustrations by putting up 'for rent' signs with Rutte and health minister Hugo de Jonge listed as the real estate agents.
If that comes to pass, I wonder if they'll get many customers. Several Leiden cafes are still diligently holding down the fort with totally gezellig takeaway stands covered in holiday decorations, but only a few of them seem to be doing much business.
Is it spring yet?
It's going to be a rough winter for pretty much all of us and a completely horrible one for everyone in the hospitality industry. Please order takeout at your favourite cafe or restaurant, or at least a few of those 'merry crisis' postcards that Paradiso is selling on their website.
There's a reason why anderhalvemetersamenleving was declared 'Word of the Year' earlier this week. For the record, my money was on coronamoe. But there's light at the end of the tunnel though, right? And for every person still inviting 30 people over to their house for Christmas Eve, lockdown or no lockdown, there's surely 30 more adhering to the rules.
It also looks like a lot of folks are keeping busy by covering their houses in Christmas decorations, which offers a welcome counterbalance to 'The Worst Christmas Ever' despite the protestations of Amsterdam officials who apparently have nothing better to do during a global pandemic than get upset about holiday displays.
Oh, bah humbug. I tried. I really tried to end this thing on a positive note. So wherever you are in the world, I hope you're happy, healthy, following regional regulations, and dealing with the final days of this rotten year the best you can.
A merry crisis Christmas to all, and to all a good night!
Thank you for donating to DutchNews.nl.
We could not provide the Dutch News service, and keep it free of charge, without the generous support of our readers. Your donations allow us to report on issues you tell us matter, and provide you with a summary of the most important Dutch news each day.
Make a donation