Good call: the Dutch startup making the mobile phone industry more ethical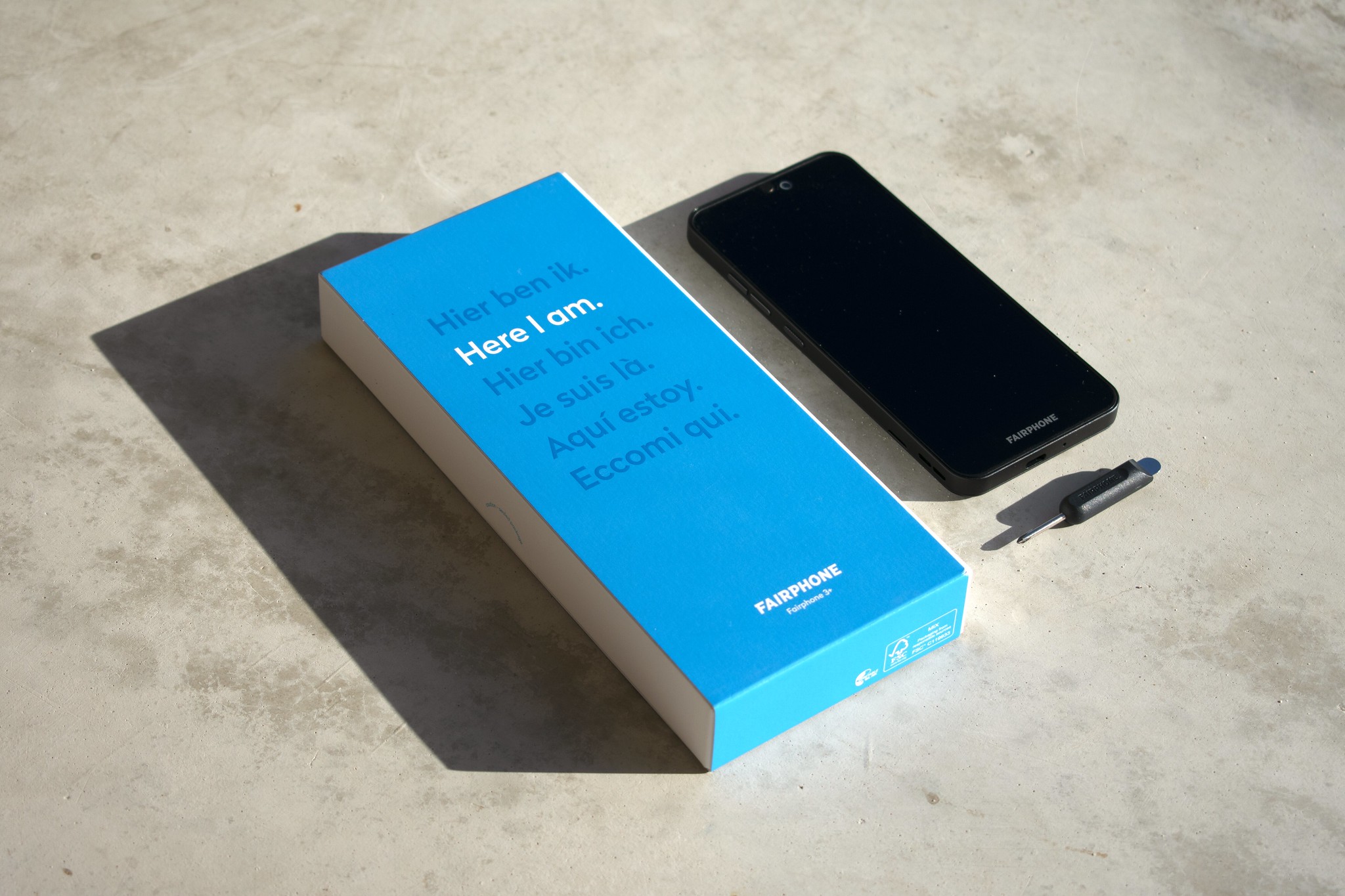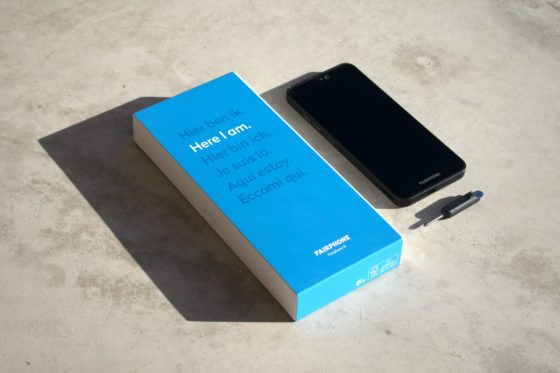 Setting a standard for ethical manufacturing in electronics and promoting the value of electronic waste, award-winning Dutch mobile phone company Fairphone wants to encourage circularity in the technology sector.

Ethical smartphone startup Fairphone does not want you to go out and buy a new phone. 'The most sustainable mobile phone is the one you already have,' Fairphone spokeswoman Ioiana Luncheon told DutchNews.nl.
Nor does the Amsterdam-based startup see other smartphone manufacturers as competitors. 'Everything we do, including selling the Fairphones, we're doing it so that we can show other companies they can do it too,' explains Luncheon. 'So if the other phone companies were to eventually produce more sustainable phones, that's the dream for us.'
Fairphone actually began as an awareness campaign (in 2010) about conflict minerals, which may explain its unconventional approach to business. Three years later, following Europe's biggest ever crowdfunding campaign (€7.5m), founders Bas van Abel, Tessa Wernink and Miquel Ballester launched Fairphone as a social enterprise company to accelerate sustainable innovation in the sector and educate consumers.
Since its inception, the company has picked up numerous awards, including the UN Momentum for Change Award in 2015 and the German Environmental Award in 2016.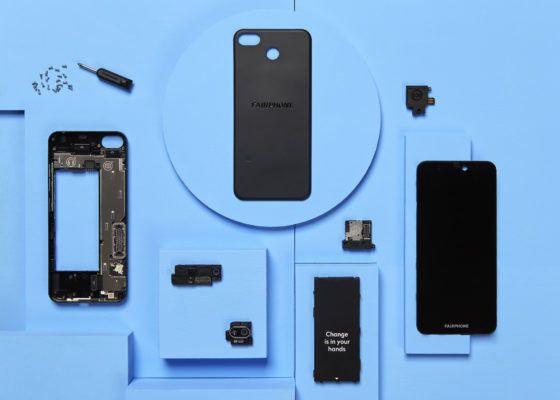 Fairphone 3+
The Fairphone 3+, released in August 2020, has attracted considerable media attention for its green credentials and improved performance. The latest model is made from 40% post-consumer recycled plastics – over four times more than the previous model – and is equipped with a camera with four times the resolution of the Fairphone 3.
Most consumers keep their mobile phones for an average of just 2.7 years, driving up profits for mobile phone companies and increasing the problem of e-waste. Fairphone hope to change this by designing their phones for longevity. The modular structure, where components are easy to remove, makes repairs and upgrades easy. Fairphone also helps you recycle your own phone for free or pays you cash if you hand over your old Fairphone.
Recycling phones
An estimated 70% of Dutch people have an old unused smartphone lying around according to Closing the Loop (CTL), a circular IT procurement service provider which collects scrap phones in developing countries where a lack of proper e-waste disposal facilities threatens the environment and public health. CTL's clients – which include the government, KPMG and Rabobank – pay a fee to fund this waste collection service overseas to compensate any new electronics they buy.
CTL's 2018 research, undertaken in association with T-Mobile, revealed that just 14% of Dutch people recycle their smartphone, but identified – on the positive side – a market for a more sustainable approach. Three in four of those polled wanted to recycle their smartphone, they found, but 64% had no idea how to do it.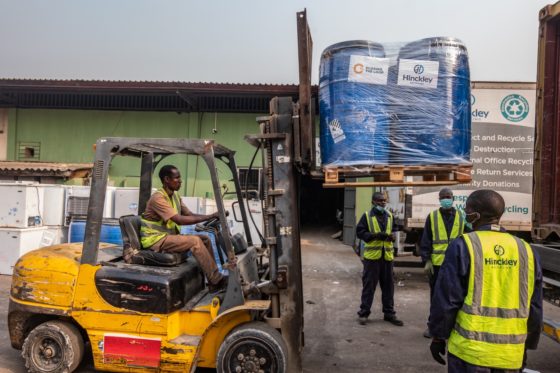 E-waste
Smartphones represent more valuable electronic waste than most people imagine. Numerous precious, recyclable metals lurk within every handset: gold in the circuitry, indium in the display, and cobalt in the battery – to name a few.
'E-waste is a huge opportunity if it is managed properly,' Joost de Kluijver, Closing the Loop's director and founder, told DutchNews.nl. Like Fairphone, he sees setting the example of what can be done, rather than constant – often utopian – discussion, as crucial to sparking wider change. 'Circular electronics do not even exist. So let's just start, do something. Let's see what the result is, let's see how the market reacts, and with that create momentum,' he says.
Precious metals
Many of the metals in our smartphones tell a somber story. Most of the cobalt, for example, comes from the Democratic Republic of the Congo, where miners as young as six work in dangerous conditions for less than a dollar a day. Fairphone is doing its best to trace its metals and help other tech companies do the same, collaborating with Philips in Uganda, for example, to source ethically mined gold.
Cleaning up the complex supply chain is one of Fairphone's biggest challenges. 'There are things that can't be changed overnight,' says Luncheon. 'You need the cooperation of the industry as a whole. We have big tech and mining companies working with us. We need their input and support in making those big changes.'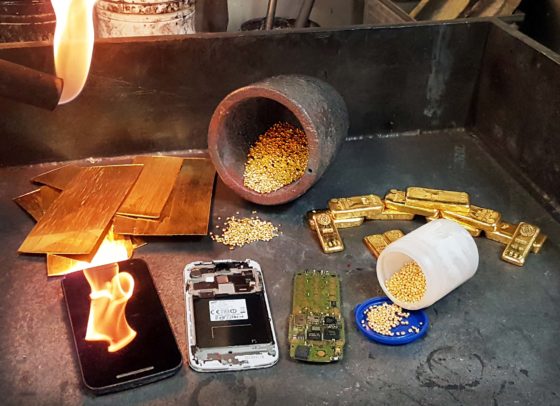 Fairness
There's a long road ahead to make the tech industry fully circular with an ethical, traceable labour chain, but Fairphone believe they are well placed to galvanise stakeholders and stimulate the transition. 'There's something about the Netherlands. I don't know if this could have started in any other country,' says Luncheon. 'Sustainability is something that people really think about a lot here.'
The Dutch government has a role to play 'to intervene and create the infrastructure, the environment, where tech companies can make those changes', says Luncheon. 'But at the same time, tech companies also need to improve their practices. They can't wait for governments to intervene – they need to start from within.'
Though Fairphone hopes that one day fair mobile phones will become the norm, the company sees the campaign they began 10 years ago as endless. 'There's always something for us to do,' says Luncheon. 'Sustainability is something that's never really over. Striving for fairness never ends.'
Thank you for donating to DutchNews.nl.
We could not provide the Dutch News service, and keep it free of charge, without the generous support of our readers. Your donations allow us to report on issues you tell us matter, and provide you with a summary of the most important Dutch news each day.
Make a donation