Celebrating 10 years: The Hague's International Centre has help 50,000 settle in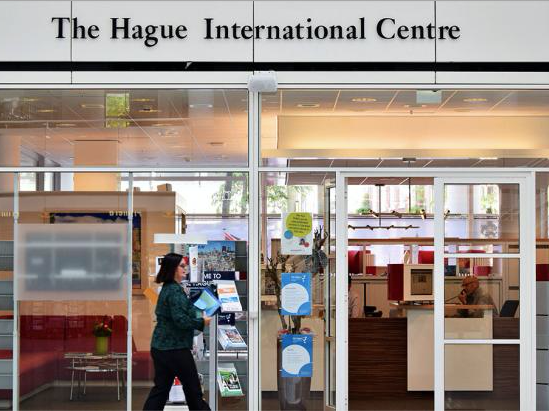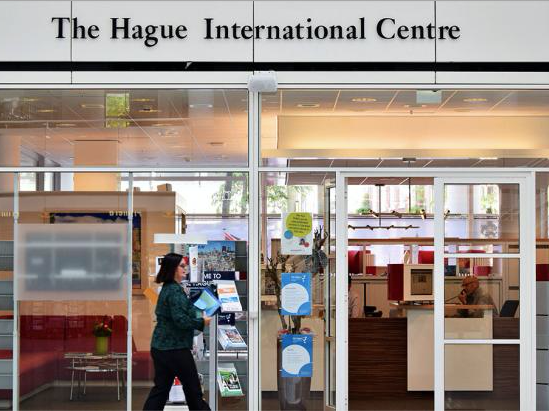 A special centre in The Hague's city hall where new arrivals to the Netherlands can complete the necessary paperwork and find out more about life in the region celebrates its 10th anniversary this week.
The Hague International Centre was relaunched with its current name on a cold and snowy November day in 2010, when the immigration service opened a help desk in its city hall offices, but in fact traces its origins back to 2002. In those days, it was known simply as 'the international corner'.
In 2006, the concept was renamed the Xpat Desk and the then prime minister Jan-Pieter Balkenende officiated at the opening. The desk had a dedicated team of support staff and volunteer organisation Access came on board to help new arrivals find their feet.
Since then, so-called 'expat centres' have since been set up in most other big cities in the Netherlands, including Amsterdam, Leiden and Eindhoven, but The Hague's operation claims to be among the first in Europe.
Inspired by the US
The idea for the expat desks was developed by Willem Post, who was inspired by welcome centres he had come across in the US. 'At the time we described new arrivals as our special guests,' Post, who advises the municipality of The Hague on international issues, told DutchNews.nl. 'We were The Hague residents and we were trying to build a bridge with the foreign community. It was a gesture of hospitality.'
In those days, says Post, The Hague was not considered a plum posting and traditional expats looked forward to moving to cities like Geneva. 'So we started helping people with a lot of very practical problems, dealing with the difficulty of getting a phone via KPN, for example,' he says. 'English was not as widely spoken then as it is now.'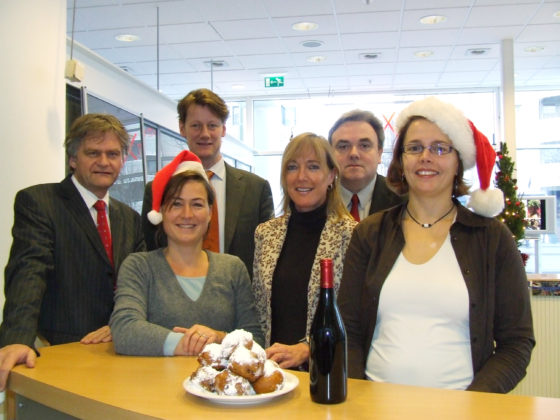 Billy Allwood, founder of local website The Hague Online and organiser of the annual Feel at Home in The Hague Fair, remembers the horrors of sorting out his residency permit when he first arrived in the city for work – before the centre existed.
'I had to be at the IND at 6am to get a number and then come back again at 8am for an appointment with my wife and small children,' he says. 'It is a lot easier for people coming here now.'
Registration
New arrivals to the city are now directed to the centre where they can formalise their immigration service and pick up the all important BSN number which is needed to open a bank account and rent a home.
In fact, since its opening, the city council-operated centre has helped 50,000 new arrivals find their way in the city and deal with the red tape necessary to get established.
But more than being a way of dealing with bureaucracy in one location, Allwood says The Hague International Centre has also been an important point of contact for dealing with the city. 'Politicians change every four years but the city civil servants stay the same and they know what is going on.'
Expansion
Since its relaunch in 2010, neighbouring municipalities Delft, Leideschedam-Voorburg, Rijswijk and Wassenaar have started using the services of The Hague International Centre. And in 2019, the centre launched a commercial partnership programme with local companies that provide services for international workers, and started hosting events as well as helping employers with hiring international workers.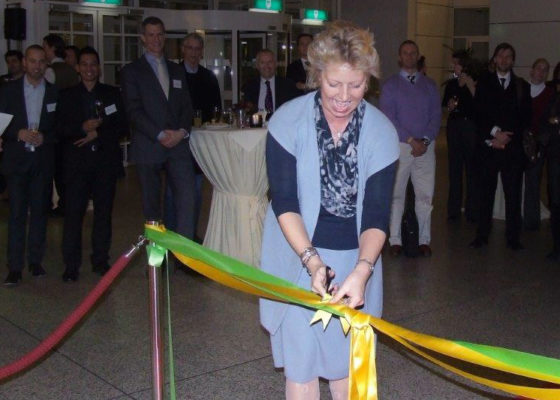 'For us, as a community organisation, being part of an 'expat centre' has been beyond wonderful,' says Access director Deborah Valentine.'Our volunteers can help new arrivals face-to-face, sharing their experience and our knowledge as well as learning from colleagues in local government. It has been truly unique for all involved.'
Today, although coronavirus has had an impact on the number of people moving to the city, the international community is still growing, city officials say.
The international workers, says Post, have made The Hague a more cosmopolitan place to live. 'They bring in a lot of jobs as well,' he says. 'Yes, some expats are wealthy, but so many are just ordinary people who happen to live in a different country. I'm very proud of what we have achieved and I hope we can continue to offer a warm welcome.'
Thank you for donating to DutchNews.nl.
We could not provide the Dutch News service, and keep it free of charge, without the generous support of our readers. Your donations allow us to report on issues you tell us matter, and provide you with a summary of the most important Dutch news each day.
Make a donation