Raids on World War II museum collections 'may have been to order'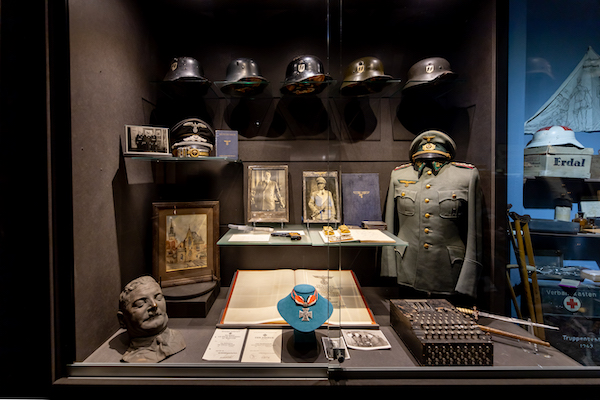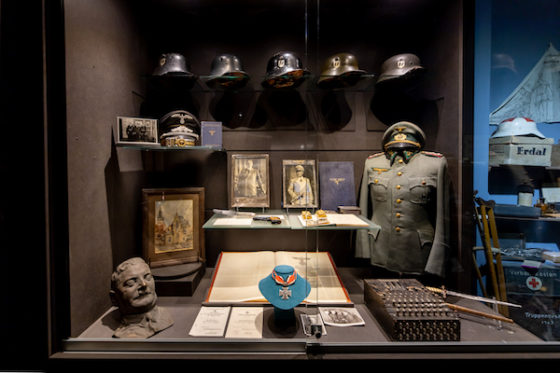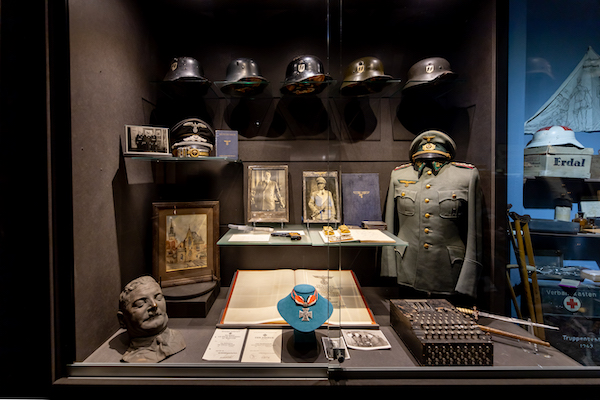 Police are no nearer to solving two break-ins targeting Dutch World War II museums and their collections of Nazi memorabilia but one museum director thinks 'a silent collector' knew exactly what he wanted and commissioned a gang to get it for him.
The Eyewitness museum in Beek, in Limburg, was the first to be hit at the beginning of August. It could have been a scene from a Hollywood blockbuster, with seven people putting up a roadblock using a minibus made to look like a police van and a ram raid lasting exactly 4 minutes and 48 seconds, according to the security footage.
The police arrived exactly one minute after the thieves fled the premises and if it hadn't been for the roadblock they would have been caught, director Wim Seelen told DutchNews.nl.
'They knew exactly what they wanted which explains their quick action,'  Seelen said. 'They took medals, personal documents and other personal items that tell the stories of individuals, which are unique and therefore extremely valuable.'
A uniform belonging to the German Waffen SS general Richard Hildebrandt was also taken, as well as a rare Fallschirmjägergewehr, a rifle that was used by German paratroopers, worth €50,000.
'The uniform is unique, Seelen said, 'and worth about €150,000. The rifle, identical to the one which was stolen from my colleague Jan de Jonge of the Ossendrecht war museum, are pretty rare as well. Of the 2,500 that were made only 200 survive.'
The Ossendrecht museum was broken into two weeks ago and the thieves made off with hundreds of rare uniforms, from both the Nazis as well as American aand British armies.
Silent collector
After nearly three months police have not been able to trace any of the Eyewitness museum stolen items. 'I think someone is sitting in a cellar somewhere smoking a big cigar looking at the objects,' Seelen said. 'It's probably what we call a 'silent collector' with criminal contacts.' He thinks it is unlikely the objects will be used as collateral in criminal dealings. 'It's not like a Van Gogh.'
Seelen ruled out that some sinister extreme right wing group is behind the thefts. 'In all the eight years that this museum has been open I have encountered exactly one person who came here for the wrong reasons. Ask them three questions about the war and they have the answer to none.'
The museum, which is currently waiting for an insurance payout of over a €1m, can still tell its story, Seelen said, because the dioramas that guide the visitor through the events of the war and which were on the second floor were left intact. 'The museum is open but we will close between November and April and, yes, that is partly because of the break-in,' he said.
Wake-up call
The events have served as a wake-up call to other war museums, big and small, of which there are some 80 in the Netherlands. The war museum in Overloon is taking no risks and has given two valuable books, one of which contains the Auschwitz camp records, to the NIOD war documentation centre for safekeeping.
'A number of the museums, like the one in Ossendrecht, are a result of private collections and unfortunately security is not always up to scratch, Seelen said. He has since 'taken further measures' to secure his museum. 'You can't be so arrogant as to say they won't target you again,' he said.
Seelen is not confident he will ever see the objects again. 'It's a utopia to think that, he said ruefully. 'But whoever has them better be careful because we know our objects inside and out. If a helmet with a scratch on the left hand side turns up at auction or on a website I know it's one of mine.'
Thank you for donating to DutchNews.nl.
We could not provide the Dutch News service, and keep it free of charge, without the generous support of our readers. Your donations allow us to report on issues you tell us matter, and provide you with a summary of the most important Dutch news each day.
Make a donation