From pixies to the Rolling Stones: 12 great things to do in November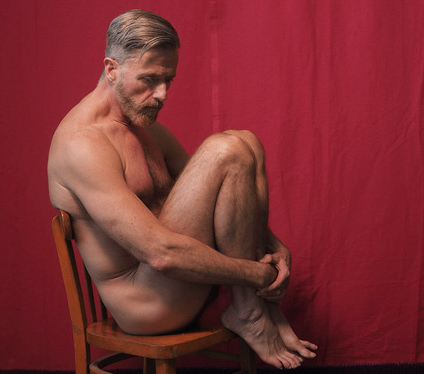 This November you can be entertained by some intimate theatre, look for pixies in the woods at night and check out one of Keith Richard's guitars at the Groninger museum.
Get the lowdown on the American showdown
It's really meant for students but why would not everyone want to learn about how the American political system works? The John Adams Institute is broadcasting a live online talk by assistant professor of American & Atlantic Studies Albertine Bloemendal about the intricacies of the system and why Trump won the last election with fewer votes than Hilary Clinton. Get your know-how in on November 2 so you can be a show off on the 3rd!  November 2. Website
Watch a Talking Head
The QETC theatre is presenting two of British writer Alan Bennett's monologues from the Talking Heads series at the CC Amstel theatre in Amsterdam.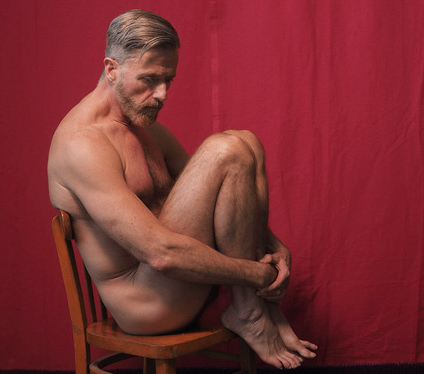 The protagonists, a depressed vicar's wife and an angst-ridden middle aged homosexual – one of the very few male talking heads – tell their stories  with the characteristic Bennett blend of utter desolation and humour. November 11 -15. Website
Marvel at the skill of Henk Helmantel
The Drents Museum in Assen, whose Frieda Kahlo show has had to be postponed until next year, has filled the gap with 60 of Henk Helmantel's paintings. The still lives by this protagonist of the Dutch realist movement hark back to the 17th century tradition, complete with crumbly cheeses and fruit on pewter plates, and his many church interiors are reminiscent of Saenredam.
'Retro-realism' one critic called it, and while it does not float everyone's boat, the sheer skill displayed in rendering texture and light is phenomenal. Until March 2021. Website
The Ikonenmuseum in Kampen is presenting a smaller exhibition of Helmantel's work from November 11. Website
See a tree
Deeply rooted is the name of an exhibition at the Dordrechts Museum and it's all about trees in Dutch art. Trees have inspired countless myths and stories through the ages, the museum says, in short, everybody loves a tree.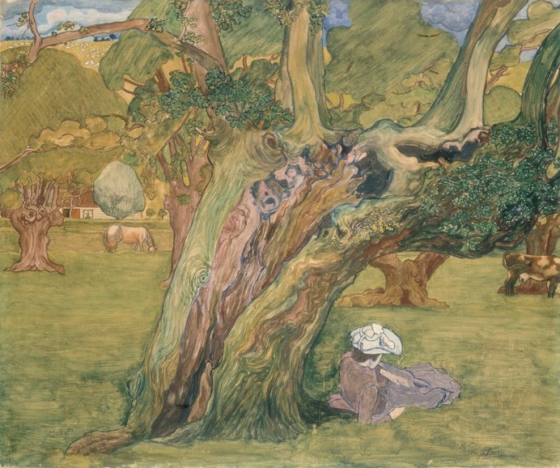 The show comprises 75 examples picked from centuries of Dutch landscape painting, from the classic representations by Jacob Ruisdaal to the gnarly numbers of Jan Toorop and modern depictions by Armando and Robert Zandvliet. From November 11. Website
Enjoy some musical museum pieces
The Rolling Stones have achieved museum status and a revised exhibition of their lives and work will start its European tour at the Groninger Museum. Some 400 objects from the band's personal archives will be on show, along with instruments, diaries, costumes, album covers and a replica of their studio on London. The Rolling Stones – Unzipped  opens on November 14.  Website
Find out which side you're on
The Orange Theatre Company is back and very happy to present the musical comedy The Last Five Years told from the perspectives of Jamie who starts his story at the beginning of the relationship and Cathy whose narrative starts when it everything has fallen apart. The premiere is on November 13 and subsequent play dates are November 14, 19, 20 and 21.  Be quick, seating is corona limited. Website
Look beyond Covid with Idfa
The 33rd International Documentary Film Festival Amsterdam kicks off on the 18th November serving as a reminder, artistic director Orwa Nyrabias said, that there is 'more than the pandemic to see, to think about and to be concerned about'. There will be some 258 films on show, both online and at venues, including documentaries from 72 countries. Ticket sales start on November 12. Website
Read Vincent's letters
The letters of  Vincent van Gogh, who wrote many, are things of fragile beauty and not often on display. The Van Gogh museum is combining letters – most to his brother Theo – and work in an exhibition called Your loving Vincent.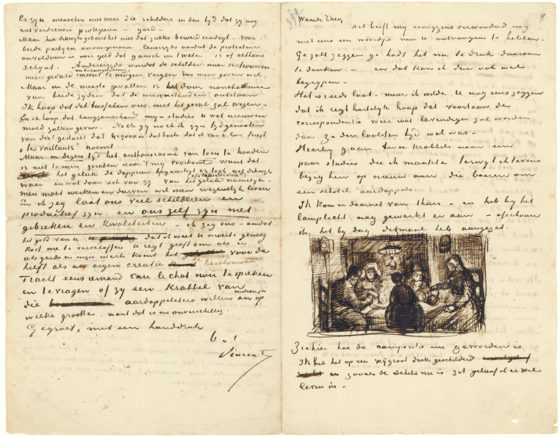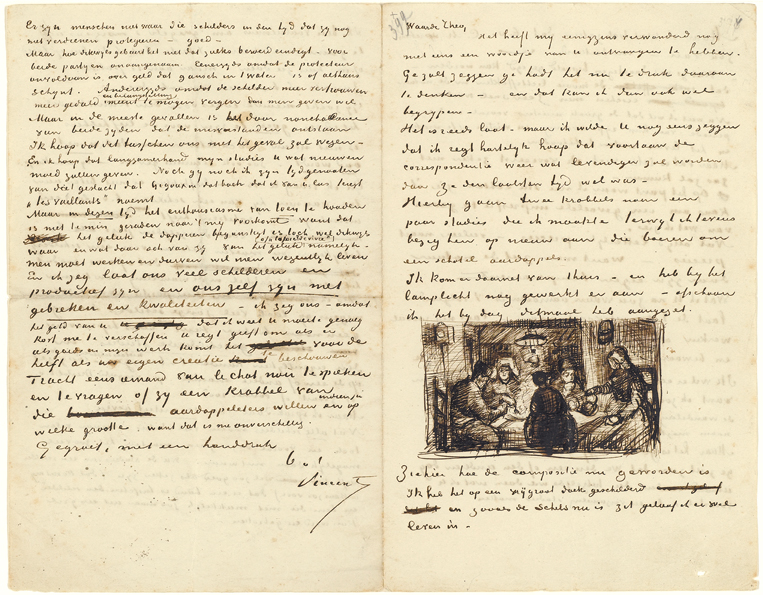 You might think displaying letters would make for protracted stays peering into glass cases but a system of mics to listen to them is speeding things up a bit in times of Corona time slots. The museum also called on people worldwide to send in their most treasured letters of love, loss and friendship and these too are on show.  Until January 10 2021.  Website
Get the Royal Blues
The Kunstmuseum in The Hague has decided not to shame a jogger-wearing nation with a display of elegant Dior traps – it has been postponed until next year – but it does have a beautiful collection of Delft Blue on show which once belonged to William and Mary.
Royal Blue unites the most splendiferous and opulent pieces from Hampton Court Palace and the Victoria & Albert museum. William and Mary loved their Delft Blue and bought lots, from towering flower pyramids to huge garden vases. Until November 22. Website
Learn about the Dutch
Inburgeraars opgelet! Astound your Dutch friends with your knowledge of Dutch popular culture by casually dropping the word 'flippo', or 'klim iglo' into the conversation.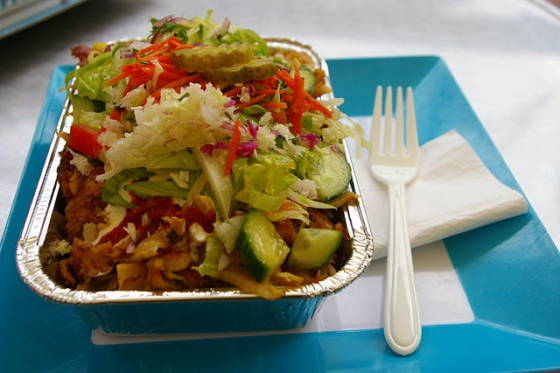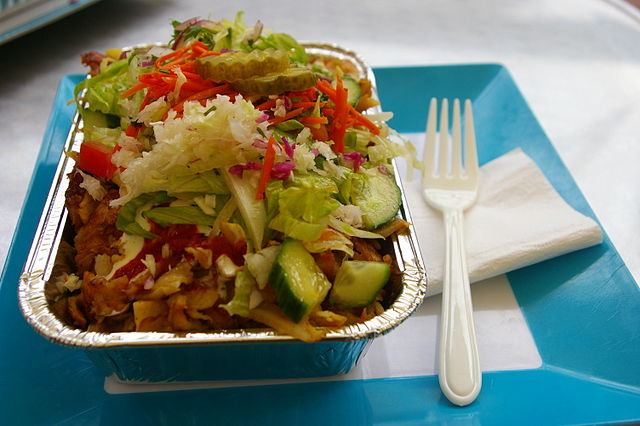 You'll have to visit the Noordbrabants Museum first which has mounted an exhibition called Asjemenou (don't ask) showing 100 objects that have meant something to the Dutch at one time or anoher during the post-WWII years. It's a wildly eclectic pile of stuff, from the first contraception pill to the wristband of this year's Lowlands music festival which never happened. And the Patatje Kapsalon, of course. Until January 24 2021. Website
Take a peek at the future
At de Oude Kerk in Amsterdam 16 artists are offering their reflections on a world after coronavirus. The World After: Conversation Pieces is a collection of short films which were originally part of an online project but which can now be seen in an actual space.
What will the relationship between mankind and nature be like once the virus abates? Is this the end of the Anthropocene (ie will mankind stop destroying the planet)? The programme includes performances, concerts, artists' talks, debating nights and an auction for charity.  Until January 3. Website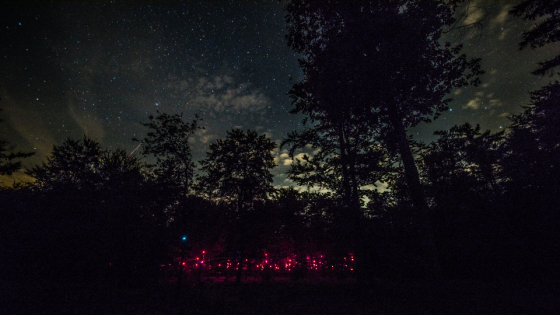 Wake up a Pixi
It's getting a little bit busy if you go out in the woods, so why not wake up some Pixis at night? It's the fourth time the Groningen-based WERC art collective have created a magical landscape where tiny computers light up like fireflies and communicate with each other in the dark Drenthe woods. Check the dates because Staatsbosbeheer has postponed all activities until November 11. Until January 8. Website
Thank you for donating to DutchNews.nl.
We could not provide the Dutch News service, and keep it free of charge, without the generous support of our readers. Your donations allow us to report on issues you tell us matter, and provide you with a summary of the most important Dutch news each day.
Make a donation