DutchNews.nl destinations: more weird places to spend the night in NL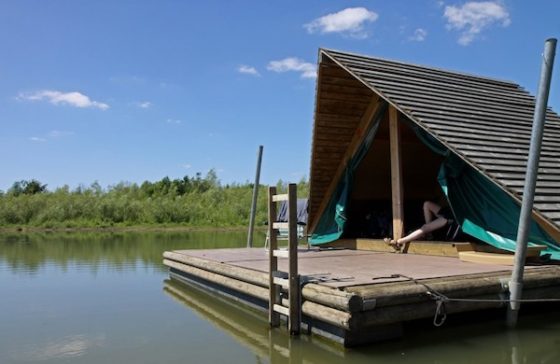 If you want to go on a holiday during these uncertain times, it might make sense to stick close to home and aim for the more rural corners of the Netherlands. Here's some unique rentals and other lodgings around the country that can help you avoid as many other human beings as possible.
A camping raft – De Heen and other locations
These somewhat difficult to describe floating huts are called vlots and you can find them bopping on the edges of a lake in De Heen, a village near Roosendaal. They were created by Jos Akkermans, the owner of a nearby golf resort, and the unique concept earned him a nomination for a national tourism award back in the late '90s. They can sleep up to four adults.
Another perk for those who are sticklers for social distancing? They're only accessible by canoe. That will help you keep some space between you and your neighbours, but there is one more thing to consider before you book. The nearest bathrooms are a five minute paddle away. If this sounds like your sort of thing, they're available April through October. Other vlots are also located in Limburg and near Utrecht.
An old circus wagon – Near Nes on the Amstel
If 2020 has left you feeling like you're stuck in a particularly surreal Cirques du Soleil production, why not run away and join the circus? Okay, that's not exactly an option, but you could instead spend a few nights in a renovated circus wagon on a property located outside the small town of Nes on the Amstel. It was once used by Circus Libot Simon and features a bedroom and a small living room complete with a wood stove.
A hidden church – Amsterdam
If you'd prefer to lock yourself away from the world while still being within walking distance of the Dam, book a stay in this hidden church located in what, from the street, appears to be a normal house.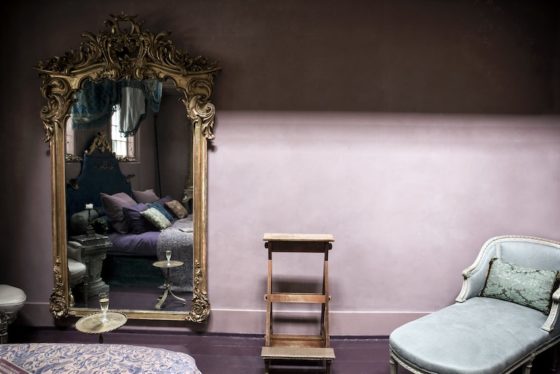 Th church was once used by Roman Catholics who had to worship in secret while their faith was being persecuted in the 18th century. A bed is located on the former altar and beneath a high-ceiling painted to look like the heavens. The church was originally built in 1751 and its upper floor now includes a kitchenette and a bathroom with a heated floor and a bathtub.
Holiday Boat Frederiek – Driehuizen
Setting sail is one way to get away from humanity. If you don't have access to a yacht, a sailboat, and/or a 17th century sloop, there's always a holiday boat. This one, located along the Oostdijk in Driehuizen, is an 8.5 metre flat boat that the proprietors will happily relocate to a nearby island if you'd like to spend some time hiking. There's two beds and a sofa bed on board along with a camping toilet. Those willing to venture into civilization can cruise up to Alkmaar. It's about a 90 minute voyage away.
Paradise Island – Hillegom
This vibrant, Mediterrean-inspired bungalow is located on an island in a small lake that's accessible via a footbridge. You can find it on the edges of Hillegom, a small town near the Keukenhof. The real draw is the interior, which features an array of eclectic decor ranging from a mosaic fire pit to a plaster elephant head mounted on a wall in the living room. Accoutrements include hookahs, tea sets, Asian lanterns, and a lakeside Jacuzzi on the deck.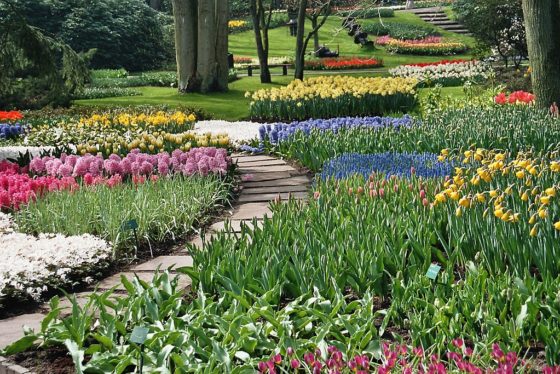 A giant house near the sea – Wierum
While you may want to limit your exposure to strangers, if you'd like to spend a long weekend with nearly two dozen of your closest friends and/or loved ones who are all healthy and showing no signs of having a fever, this 'nature house' in Wierum can accommodate up to 21 guests.
The house located 100 metres from the Wadden Sea and the surrounding fields are great for nature walks. The house itself has six bathrooms and seven bedrooms along with two 'walkthrough bedrooms' that can be hidden behind screens. One of those bathrooms also features a rather unique barrel soaking tub.
A water villa – Goengahuizen
If you're hankering for tranquility, this floating villa is located in De Wijde Ee nature reserve near the small town of Goengahuizen in Friesland. It's only accessible by boat during the summer months.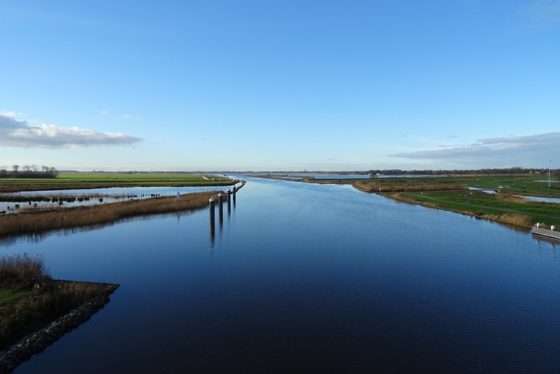 Along with majestic views through the floor-to-ceiling windows, there's a gas-powered fireplace, a fully-equipped kitchen, and a private sauna.
A hidden house – Drents-Friese Wold National Park
This bucolic and isolated house is tucked away into the Drents-Friese Wold National Park. It can accommodate up to six guests who would like to spend a few days away from the rest of the world in 6,000 acres of sprawling forests and drift sands. Nestled beside a small meadow, the house itself contains a study and a conservatory along with four bedrooms and at least a few overstuffed bookshelves.
A chalet – Veluwe
The Veluwe, a forested and somewhat hilly region in Gelderland, is home to a variety of adorable chalets. They often feature quirky decor and are great places for couples and small families to get away for a week of hiking or biking.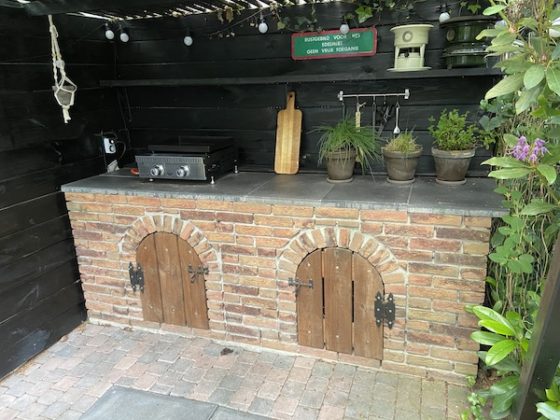 They do tend to be placed rather close to one another, though and that can get annoying during the summer holiday period when schools are out. Nevertheless, you can go for hours without coming across another human being on the nature trails (at least on the weekdays, you can).
If you go, keep an eye out for local wildlife including: wild pigs, deer, foxes, squirrels, and vliegend herten, a rare type of beetle that can grow to over 9 centimetres in length.
A safari tent – Putten
The Boslust Recreatiepark in Putten offers a rather luxurious safari tent. You won't get to enjoy sprawling vistas full of parading animals ala The Lion King but, then again, you won't have to worry about actual lions raiding the fridge either. Along with one of those, there's two bedrooms, a full kitchen, and a private bathroom. To further add to the experience, the main bedroom has a four poster bed with a mosquito net.
For more strange things:
Weird places to stay the night in the Netherlands
Eight weird things to do in the Netherlands
The Atlas of Amsterdam is packed with weird facts
And some tips about renting holiday houses in the Netherlands:
Renting a holiday house in NL? this is what you need to know
Thank you for donating to DutchNews.nl.
We could not provide the Dutch News service, and keep it free of charge, without the generous support of our readers. Your donations allow us to report on issues you tell us matter, and provide you with a summary of the most important Dutch news each day.
Make a donation