Partner content
Parents, relax! The British School in the Netherlands now offers tot-to-teen education all on one campus.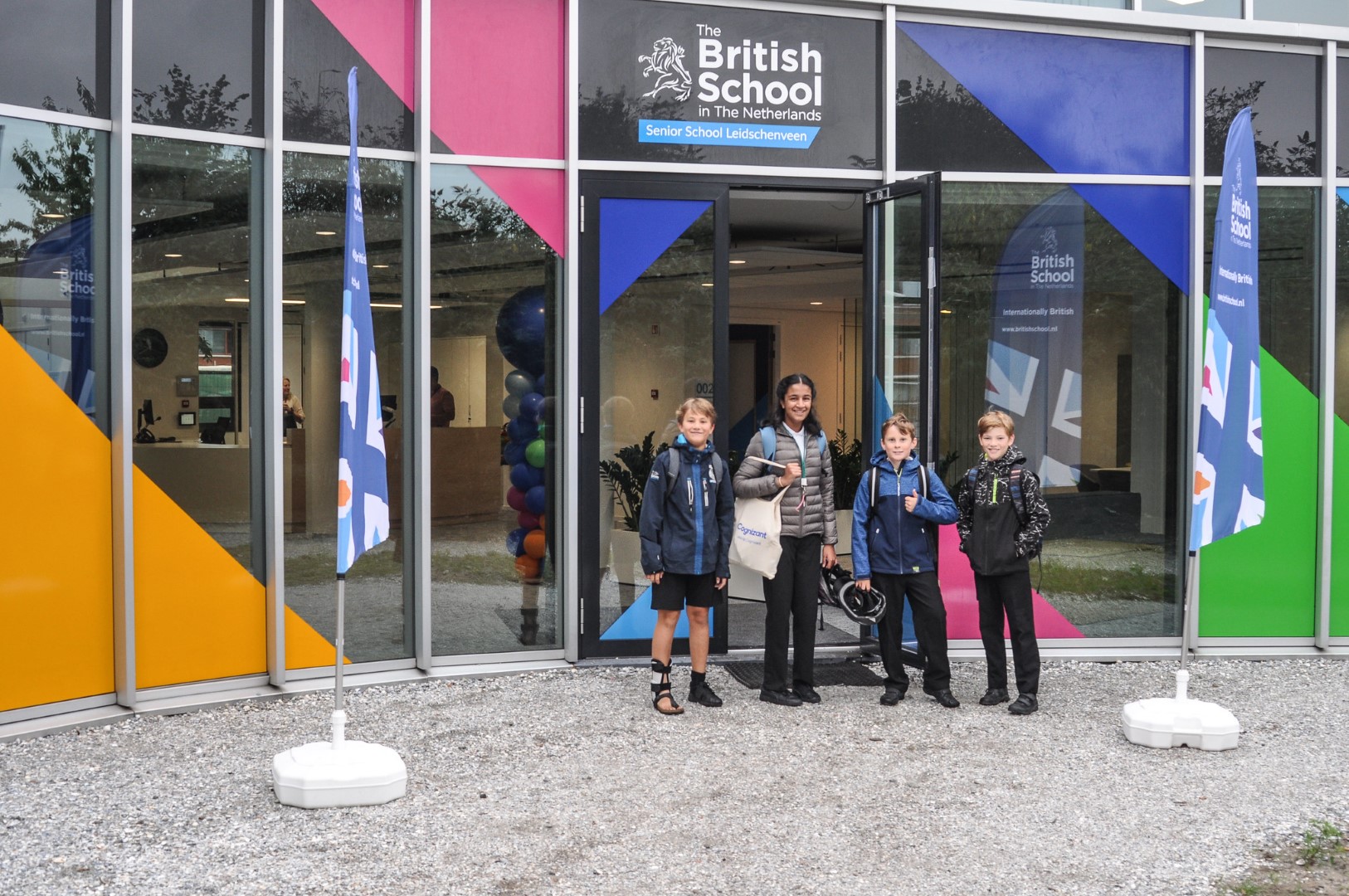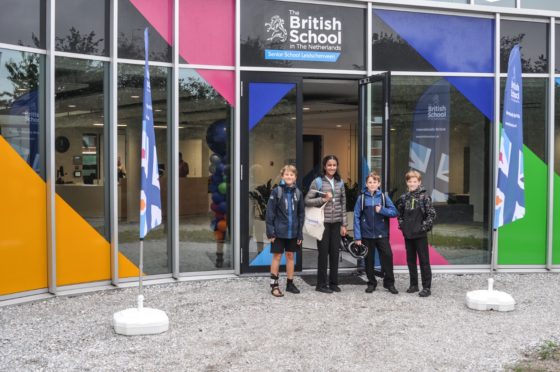 The British School in the Netherlands' new senior school in The Hague is taking on its first Year 9s in September. We find out why the Leidschenveen campus is so popular with international parents.
On a school rooftop in The Hague, a basketball court is being built. It's the latest in exciting facilities being added to the British School in the Netherlands' stunning new senior school, which opened on its Leidschenveen campus in 2018.
In combination with private day care centre The Willows and the BSN's Junior School Leidschenveen, the educational needs of toddlers to teens are now catered for all on one site, and places are currently available in all of the BSN's year groups.
The new senior school, which is currently open to Years 7 and 8, will bring a new year group (three classes of around 20 students) on roll each September, eventually establishing a Sixth Form. Leidschenveen will welcome its first Year 9s this September, with Year 10 following the year after – all following the UK curriculum and working towards GCSEs and A-Levels.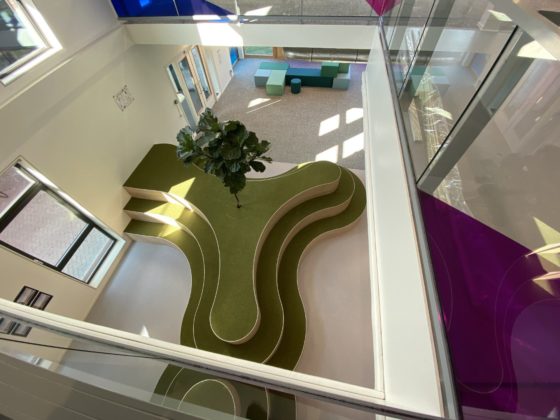 High walls and hard hats
As well as the rooftop basketball, energetic students will appreciate the 8m climbing and bouldering walls in the new sports hall and the vast lawned grounds and rubberised play areas which surround the school, giving children the green space and freedom missing from many city schools.
Mrs Patten, whose daughters are in Years 7 and 8, has been impressed by the spacious modern accommodation created by architects Kraaijvanger, experts in cradle-to-cradle designs. 'The actual building is fantastic,' she says. 'It has a lot of shared learning spaces – social places for kids to hang out and work together in teams.'
The BSN has actively involved the children in the development of the new school, putting hard hats on students, for example, and giving them a tour of the construction site. 'They really worked hard to include the student body. I think it's a great way to educate them, rather than just go straight to the curriculum,' says Mrs Patten, whose elder daughter was even invited to interview some of the new teachers.
'It's very special to be part of a school from the beginning and to see it grow around you,' says James Oxlade, Headteacher of the senior school. 'Our pupils get to enjoy the excitement and innovation of being in a completely new campus building, while benefitting from the quality, results and governance that comes from the British School's 90 years' experience as a top international school.'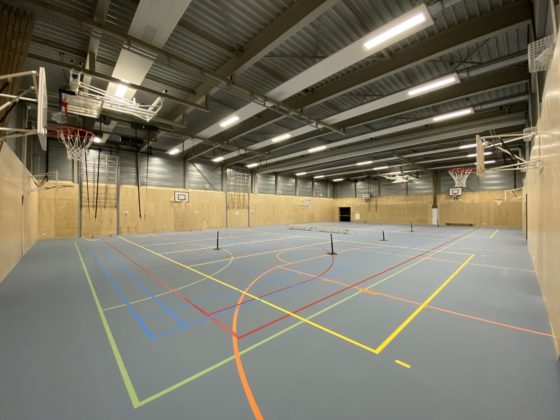 A smooth transition
Leidschenveen is the first of the BSN's five campuses to house both a junior and senior school, and families who have children in both find it a great help logistically. For older students travelling independently, metro line E is just a 10-minute walk away; while a non-profit door-to-door bus service reaching as far as Delft, Zoetermeer, Leiden and Rotterdam, is ideal for younger children.
'The fact that Leidschenveen is a campus for children from 3-18 years old is really convenient for parents,' says Mr Oxlade. 'For students, it means a smooth transition between junior and senior school, and improved pastoral care, with teachers who have known the children from a young age still around on site to support with any concerns as they get older.'
Having both schools on one site creates a special sense of security, explains Admissions Manager Christine Matthews. 'If people have children in Years 4, 5 and 6, they like the idea that the children then will move with the friends they have made there to the senior school,' she says. 'Likewise, if you've got three children and they're all on one campus, they can cycle together to school.'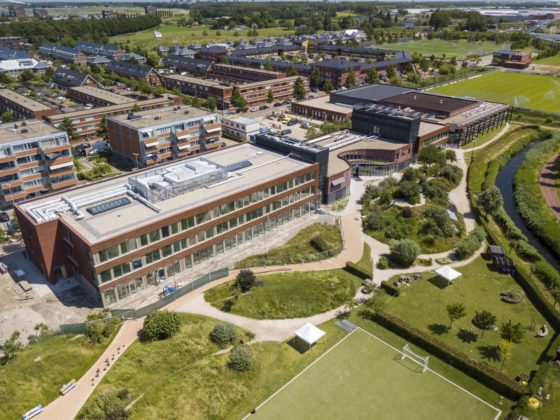 A small-community feeling
For newcomers to the expanding senior school, it's nice to have all the extra space and not be the youngest. 'I appreciated that the school would be small, initially, and that offers a really good learning opportunity and interaction between teachers and students – and I see that has really come to reality and that the students and teachers have a really close relationship,' says Mrs Patten, who likes the 'very personalised, small-community feeling' at the school.
'The relationship between the staff, school teachers and students is very close because the campus is small and it's more like a warm atmosphere, like a family or home,' agrees the mother of a student in Year 8. 'The school staff work well together to create a really lovely school community,' her husband concurs, giving the example of when the teachers dressed up and sent a fun King's Day video to the children during lockdown – a welcome boost during long days at home. He has been 'very happy with the quality of teaching' throughout his son's time at the school, and was particularly impressed by the school's provision of work and excellent communication during the coronavirus pandemic.
But the highlight of their son's academic year was a ski trip to Austria, where he made many new friends, some from the BSN's other Senior School in Voorschoten. With a vibrant BSN community of some 2500 students of over 80 nationalities, pooling opportunities for events, outings and clubs is one of the benefits. Leidschenveen, many feel, offers the best of both worlds as the school has managed to retain its cosy feel while enjoying the benefits of this broad range of extra-curricular activities and diverse network of staff and students.
During the corona restrictions, prospective parents who'd like to find out more can still tour the campus outside school hours or video conference with Mrs Matthews. 'It's really nice to still have contact with new parents,' she says. One father recently told her: 'I wish I could come to the school, it sounds so nice.'
To find out more about the British School in the Netherlands, visit their website or contact the admissions team to arrange a visit.
Thank you for donating to DutchNews.nl.
We could not provide the Dutch News service, and keep it free of charge, without the generous support of our readers. Your donations allow us to report on issues you tell us matter, and provide you with a summary of the most important Dutch news each day.
Make a donation