Meet the Netherlands' stopaholics who no longer buy new clothes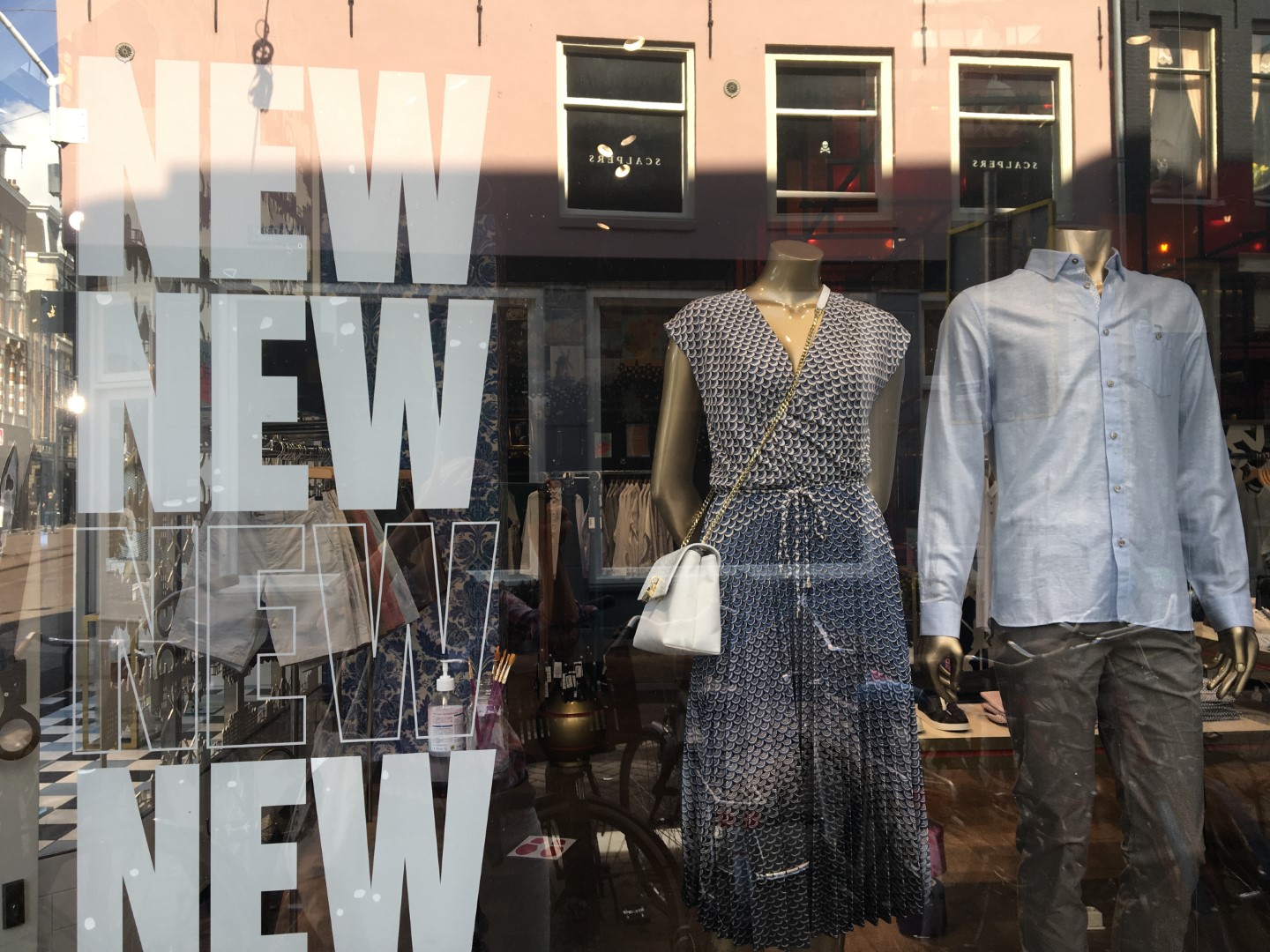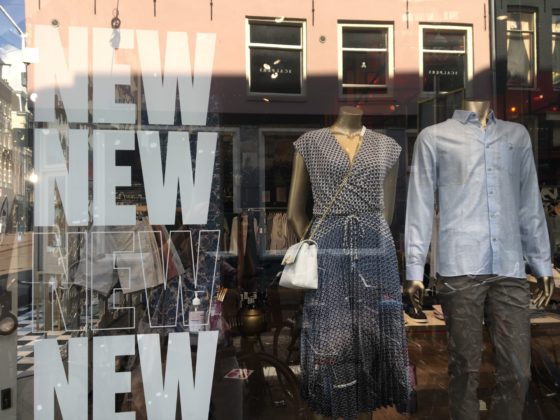 Many people in the Netherlands are now putting a full stop on buying new clothes. We investigate what makes the nation's stopaholics and shopaholics tick and ask the question, is buying new clothes now finally going out of fashion?
'I'm a self-proclaimed shopaholic,' says Sebastian Walburg van Gent (51), a hotel operations manager from Amsterdam, who admits to loving the 'buzz' of in-store shopping and 'the anticipation of delivery' when making purchases online. Smart shirts from Hawes & Curtis are his favourites, but recent – largely unnecessary – acquisitions include cologne from Chanel and designer luggage by Carl Friedrik.
Shanya Ruhela (27), a Doctoral student at Tilburg university, describes shopping as 'a high which sustains itself for a while, like getting good marks in a test.' She buys two or three garments or accessories each week, a habit which began during her career in corporate law when she often worked over 15-hour days.
Time poor but money rich, retail became a way of having something to show for a lifestyle she now describes as 'horrible'. 'It's a very good distraction,' she says. 'Like a gift that you give yourself.' Back home in India, Shanya saw women and children working in poor conditions to produce clothing. She avoids fast fashion, swaps her clothes with family members, and tries to shop ethically. 'But,' she says, 'it's difficult to figure it out'.
The Clean Clothes Campaign
Bulging wardrobes like Shanya's and Sebastian's are not that unusual in the Netherlands. Research undertaken by the Hogeschool van Amsterdam in 2017 showed that the Dutch buy – and throw away – on average one piece of clothing each week and, each year, a third of their clothing pile goes unworn. Consumer spending on clothes increased here by 8% from 2015 to 2018.
Shanya is right to be sceptical about how clothing is produced, but the problem is wider than commonly believed. According to the Schone Kleren Campagne (SKC), 99% of the clothing we buy has been made in poor working conditions with 95% of brands unable to demonstrate that all workers receive a living wage.
Philosophy graduate, hairdresser, and environmental activist Robin Habbé (25) had already been buying second-hand clothes for almost a decade before deciding never to shop for new clothes again. Discovering the facts behind fashion on the SKC's website, Robin says, was the biggest trigger. 'I saw some documentaries about how workers are treated and I thought, I don't want to have anything to do with this because this is slavery. I wanted to do something about it. I didn't want to be complicit.'
The 1990s, says Robin, is when consumer society really exploded. She holds companies accountable for encouraging these excesses. 'They create the demand. The demand is not there … It's something that has been taught to us that we need to do. Going shopping is some kind of bonding activity. Why?'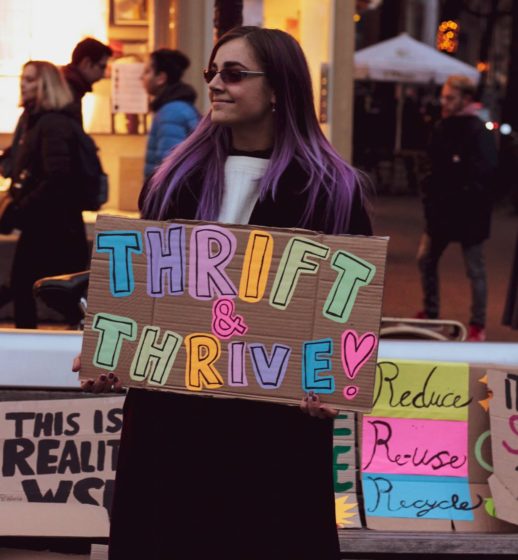 In addition to its unethical labour practices, fashion's environmental credentials are even worse than the aviation industry, with a carbon footprint averaging at 20kg per garment. Fashion is the second thirstiest industry too (after agriculture), with around 2,700 litres of water needed to make one cotton shirt; while synthetic products, such as polyester, bleed harmful microplastics into our oceans.
Though clothes shopping is still a popular activity, buyer preferences are changing. A survey by Dossier Duurzaam in 2017 found that around half of all Dutch consumers consider sustainability an important factor when shopping. Between 2006 and 2016, the number of second-hand clothing shops here grew by around a third (CBS). The stigma of buying used clothing appears to be fading, with a swathe of online and in-store marketplaces popping up, and even high street brands such as H&M getting in on the act.
Architect student Jasper Maiwald (26) from Rotterdam is a case in point. He stopped buying new clothes six years ago when he developed a preference for vintage. His love of long-lasting, high-quality garments from brands such as Prada, Stone Island and Burberry made buying new too expensive and drew him to the second-hand market. 'Not buying on trend makes a huge difference.' he says. He recommends seeking 'timeless pieces' that you will want to keep for ever, and that are made of comfortable, natural materials. 'They can be very expensive, but you'll have something that will last your whole life.'
A habit that sticks
Eco-blogger and online community manager Nathalie van Wijkvliet (34) from The Hague took a year off clothes shopping in 2018. 'It was after I watched the documentary The True Cost that I realised how dirty the fashion industry is, both in terms of environmental as well as social impact, and that my shopping habits were contributing to that problem,' she says. Her friends and family, surprised by her decision, initially laughed it off. 'But the funny thing is, after a while, many of them started changing their habits too,' Nathalie says.
When the trial period was over, the shops still didn't beckon. 'I didn't buy anything for another eight months without realising it,' says Nathalie. 'It really is all about changing the habit'. For people looking to reduce their expenditure, she advises identifying what triggers them to buy. For some, unsubscribing from newsletters or unfollowing influencers can be a help.
But for some shopaholics, the cause is more deep-seated. 'I think that the most common reason is that people are unhappy,' says certified coach and professional organiser Hester Hospes from Zoetermeer, who often works with clients with serious buying compulsions. 'You're looking for something that for a moment will make you feel good.' But, she explains, for people who have excessive amounts of clothing, this short-lived happiness can quickly become the reverse and create a cycle of misery. 'When they come home, it no longer makes them feel good because these beautiful new clothes become part of the mess because there's no space for it in their home anymore, and that causes them to buy more clothes because they need cheering up.'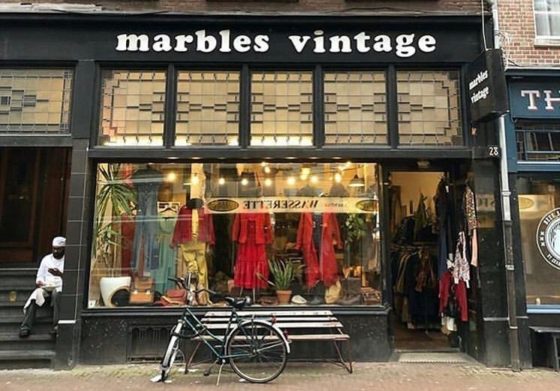 For people experiencing stress, such as Shanya, shopping can sometimes be a coping mechanism, says Hester. Though Shanya has radically improved her work-life balance, the shopping habit has continued, although it is perhaps no longer serving her in the same way.
The need is often not for the clothes, Hester explains, but to fill another void that needs to be addressed. 'If you buy too many clothes because it gives you a short happy moment, let's see how you can be more happy with your normal life and then you don't need to buy any clothes.'
Sebastian recognises that shopping is connected to his emotional state. 'Boredom and self-isolation has had a dramatic increase on my online shopping habits,' he says. 'At the beginning of the [corona]virus, I bought nearly all my clothes from online medium ads. But more than often they came from China, took forever to arrive if at all, and were either flimsy, too small, or just not the colour I thought it to be.' 'I enjoy the endorphins released when I spend,' he admits, describing himself as 'a victim of my own spending'.
Creativity
Despite the decision to stop shopping, Robin's home is also chock-full of clothes. 'I am not a minimalist. I am a creative. For me, I always hold onto scraps and random stuff because I know I can use it some time,' she says. 'I see stuff as a resource, rather than something that I can throw away, because I already know how big the trash heap is.'
Robin embroiders a lot and updates items so that they suit her better. She recommends taking a day to try everything on in your closet to rediscover things you forgot you had. 'You can go shopping in your own stash!' she says.
Stopaholics like Robin, who has her own very cool street style, are far from renouncing fashion. 'To fashion is to create, right?' she says. 'The fashion industry is simply capitalising on the human need to be creative, but this is something we can do ourselves.' Sustainable fashion is within our grasp, she explains. 'We just have to take the fashion industry and fashion away from each other.'
Thank you for donating to DutchNews.nl.
We could not provide the Dutch News service, and keep it free of charge, without the generous support of our readers. Your donations allow us to report on issues you tell us matter, and provide you with a summary of the most important Dutch news each day.
Make a donation